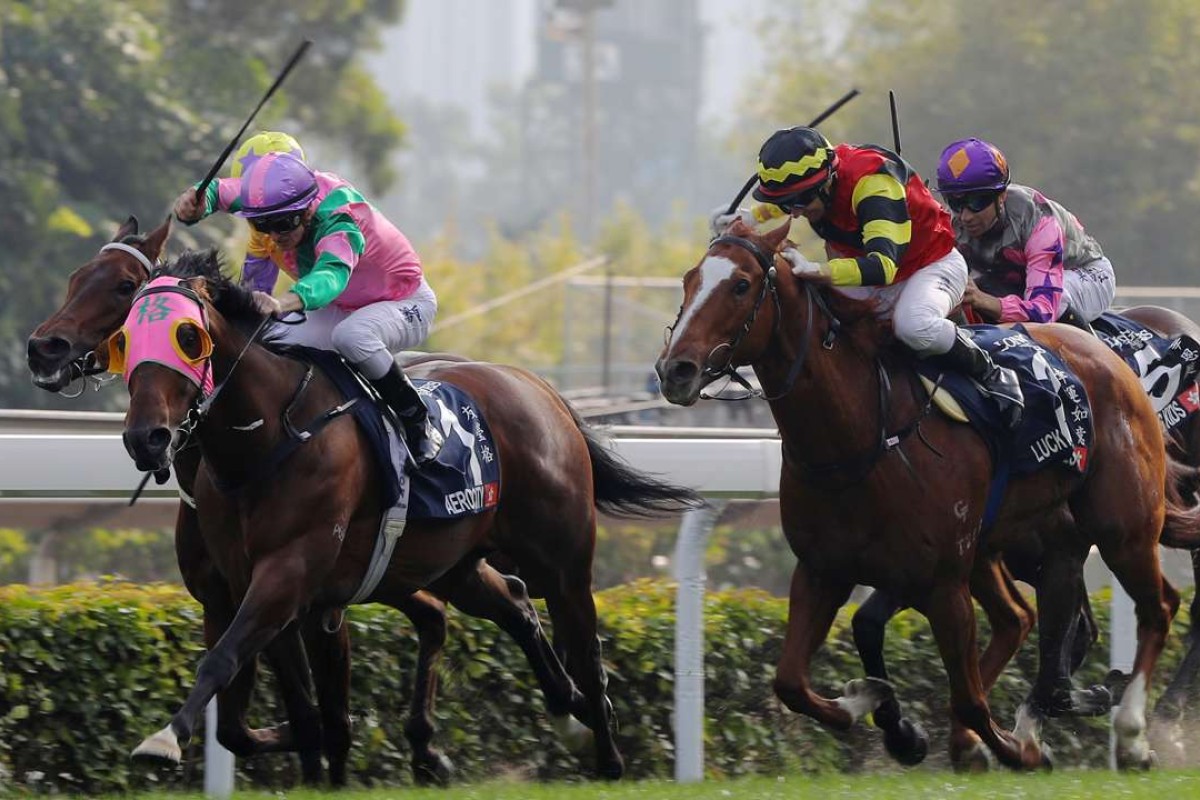 Paul O'Sullivan called Aerovelocity the bravest horse he has saddled up but the superb training effort to have the tenacious but troubled veteran peak for a second Group One Longines Hong Kong Sprint win will long be remembered.
Aerovelocity owed O'Sullivan nothing – he had already basically saved his stable, the temperamental gelding arriving at a time when the New Zealand handler was limping along near the bottom of the championship table.
There was a time when nobody wanted Aerovelocity and if they did, they didn't want O'Sullivan training the horse, but a win in the 2014 Sprint helped spark the trainer's resurgence and preceded two overseas Group Ones in 2015.
Since then though, Aerovelocity's career has been a roller coaster – a heart irregularity, scoping with blood in his trachea and a bout of colic that required emergency treatment were all part of a difficult 12 months.
O'Sullivan admits he crosses his fingers and holds his breath every time Aerovelocity gallops at trackwork or trials – such have been the myriad issues.
Even though two lead-up runs this season were Group Two thirds, they both still seemed underwhelming, but the eight-year-old Aerovelocity still had one more big punch left in him.
"I told the owner Daniel Yeung (Ngai) in the parade ring, 'That's as good as I can have that horse'. It was just a matter of whether or not the horse still had the life left in those legs," O'Sullivan said.
Jockey Zac Purton has now been aboard for all four of Aerovelocity's Group One wins – and in all but four of the horse's 23 starts for the stable.
"I'm just the lucky one to be piloting him, the credit has to go to Paul and his stable," Purton said. "Out of all of his wins this is probably the most satisfying one. He has had some problems.
"He is older now and Paul had to pull everything out of his trick bag to get him into the condition he is in today."
Maybe it was when Aerovelocity slammed a mafoo into a rail when being saddled up that O'Sullivan knew his cantankerous but gutsy star was back to his best.
"I don't know if he broke the mafoo's arm or not, but he is going to have a nice bruise," O'Sullivan said of a horse that doesn't so much get led on to the track, but tows his handlers like they are hapless water skiers.
"He is certainly a very quirky horse, but definitely the bravest I've put a saddle on."
Aerovelocity is a ball of aggression pre-race, but once on the track as competitive as they come – channelling his peculiar brand of madness into not allowing horses to pass him.
It was a roughhouse running of the Sprint, the type of street fight Aerovelocity revels in, but the early ruckus also resulted in Rebel Dane's jockey, Ben Melham, and Super Jockey's rider, Karis Teetan, both receiving four-day suspensions.
The interference left favourite Lucky Bubbles further back than Brett Prebble had hoped but the diminutive star still challenged hard to finish just a short head away.
"There was way too much argy-bargy going on for my liking, or anybody's liking really," Prebble said.
"I couldn't use the good gate we had and we were just that spot or two further back than we wanted to be," Prebble said.
"They also went a bit too slow for him. If they went faster I would have picked him up. He ran enormous though, and I think today he really proved that he can win one of these big races."
Peniaphobia clung on for third ahead of Amazing Kids as Hong Kong dominated an event they are traditionally strong in. French sprinter Signs Of Blessing was the best of the visitors in fifth.