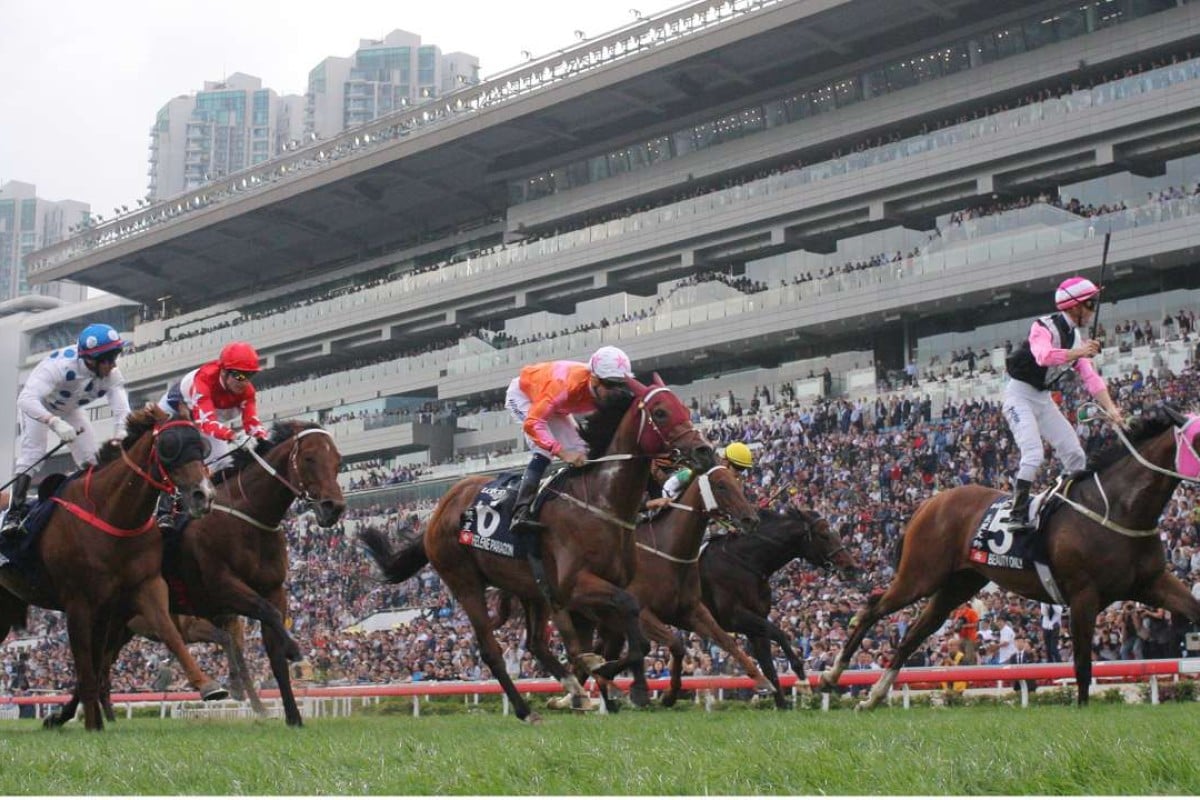 Tony Cruz was denied the chance to take Beauty Only abroad last term but a dominant win in the Group One Longines Hong Kong Mile has put an end-of-season overseas raid to Japan back on the agenda for the five-year-old.
Cruz wanted to take Beauty Only to Tokyo earlier this year for the Yasuda Kinen but the horse's high-profile owners, the Kwok family, decided against a tilt at Japan's richest mile.
Now it appears Cruz will have his way after the horse gave the trainer his third win in the Hong Kong Mile and the Kwok family its second.
"We'll generally keep him to local races but I'd look to the Yasuda Kinen in Japan as the mile and the firm ground there is perfect for him," Cruz said.
"I think we haven't seen the best of him yet. From the day we bought him, we had high expectations and I'm so pleased to see how he has improved this season.
"He's a good horse to handle, a real professional and he's gone on as we thought he would after winning the lead-up race."
Jockey Zac Purton, who won the 2012 Hong Kong Mile on Ambitious Dragon, wasn't overly impressed with Beauty Only's last-start win in the Jockey Club Mile but said the Irish-bred gelding out of Italy had finally reached his true potential.
"I think we're just starting to see the best of him," Purton said. "He's always been so honest but now that he's fully matured and acclimatised we're really seeing what he can do.
"The firm ground suited, the harder the better for him, and so did the good speed. We know he does his best now if we let him balance up early."
John Moore-trained duo Helene Paragon (Hugh Bowman) and Joyful Trinity (Gerald Mosse) filled the placings, but it was the trainer's third runner – 3.2 favourite Able Friend (Joao Moreira) – that most eyes were fixed on as he laboured home in sixth.
Even though Able Friend seemed to lay out under pressure in a similar manner to last year's Mile, after which a tendon injury eventually revealed itself, Moore and Moreira said this time it was nothing more than fatigue causing the horse to veer left.
"We've had a look at him over at the stables and there's nothing wrong with him, he was just tired," Moore said.
"I was quite open about what I felt about his chances here today. We felt he was a run short and he was.
"To go second up from that type of break is very difficult, especially with such a giant horse like him.
He'll be OK. We now have six weeks until the Stewards' Cup and that will be his next run."
Moore believes Helene Paragon and Joyful Trinity will both be Group One contenders in the New Year, saying he already knew that about the former but admitting he hadn't felt that way about the latter pre-race.
"Helene Paragon was unlucky, but Joyful Trinity was a real surprise the way he got home," Moore said. "I told the owner before the race that we were happy to have got this far with him, but he is a bit out of his league now. I'm happy to have been proven wrong."
The Japanese threat in the Mile failed to materialise, with Satono Aladdin and Neorealism finishing well back, and only Logotype perhaps a touch unlucky.
Logotype was slow away but after Mirco Demuro managed to find a box seat run, he failed to find clear room immediately after turning and finished just behind Contentment in fifth.