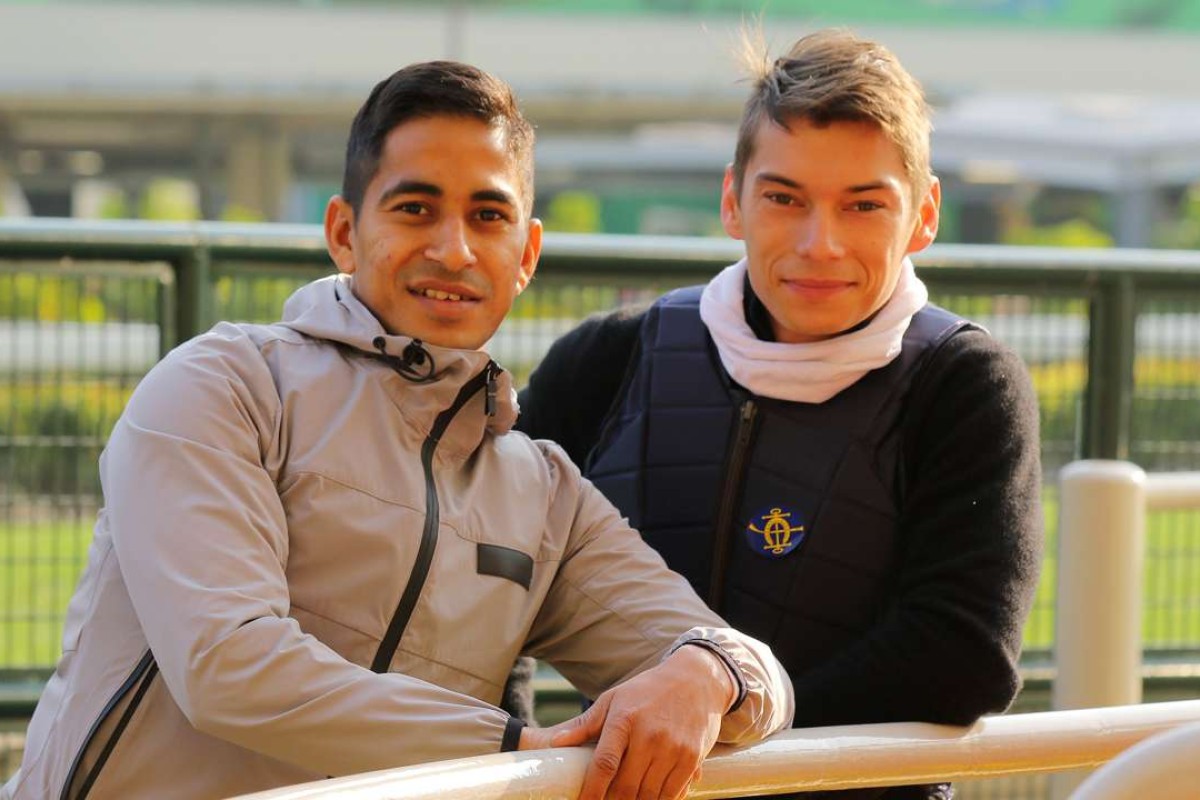 Mid-season arrivals can be tough for jockeys but it might be a case of right place, right time for natural lightweights Alexis Badel and Nooresh Juglall as heavier riders struggle to shed pounds in the cooler weather.
Frenchman Badel and the Mauritian-born but Singapore-based Juglall have answered a Jockey Club call to come on short stints to boost numbers after injury and suspension cut a swathe through the jockey roster in the last few months.
Both riders can make the minimum weight of 113 pounds, meaning they are eligible to ride any horse in a race, something not even dual champion Joao Moreira can boast right now, and as such they have attracted relatively strong support on Saturday.
"I'm really happy with my rides and I think it helps that I can ride 113," Badel said at Happy Valley trials on Friday, with the Aga Khan-retained rider booked for nine rides on the 10-race card, and Juglall set to take part in seven races.
Moreira, meanwhile, is struggling to make 115 pounds, which he usually declares, and is likely to ride at 116 pounds on Saturday.
Jockeys generally find it harder to lose weight when the weather cools during the winter months, but for the latest additions to the jockey colony, that definitely isn't a problem.
Badel makes the minimum weight comfortably while Juglall said he walks around at around 110 pounds without having to waste.
Like most young Europeans who come to Sha Tin for mid-season tenures, Badel sees it as a chance to expand his skill-set and experience a completely different style of racing to what he is used to in France.
Badel has ridden at two meetings so far, starting at Sha Tin last Sunday, and managed a third on Paul O'Sullivan's difficult-to-ride miler Imperial Gallantry on Wednesday night at Happy Valley.
"The racing is fast and not what we are used to, it's great for my development as a rider as it makes my brain work in a different way," the 26-year-old said.
For Juglall, riding in Hong Kong is the fulfilment of a lifelong dream and the 25-year-old isn't afraid to say that he aspires to a full-time contract.
"Growing up in Mauritius, racing is like here – it is the biggest sport in the country," he said. "Then I did my apprenticeship in South Africa, in both places, Hong Kong is where every young jockey wants to end up."