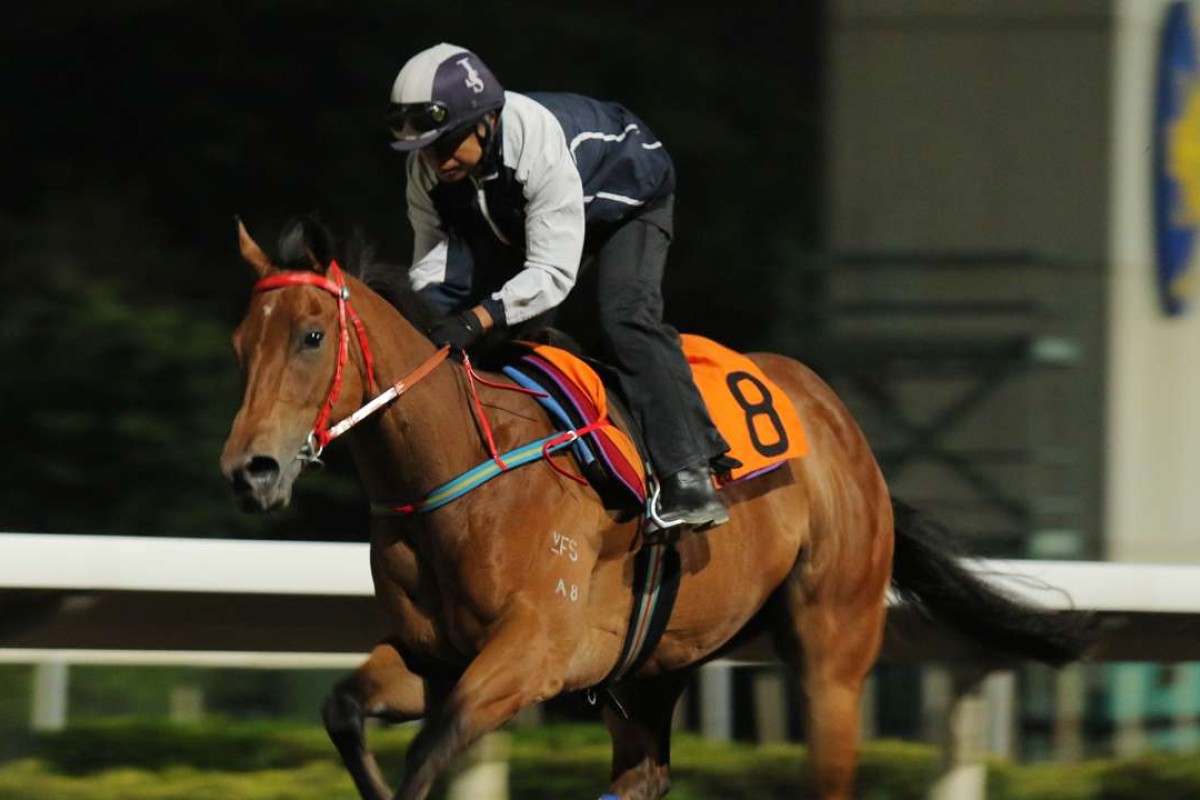 While taking nothing away from the sheer horsemanship and dedication of John Size, jockey Joao Moreira says there is another simple foundation to the master trainer's stunning success as the pair line up for what could be another big day at Sha Tin.
"He brings horses in that are under their true rating and he chooses his horses very carefully," Moreira said, noting the trainer's preference for untapped stock that can climb quickly through the grades once they find their feet. "They have ability when they arrive, that is why we see them quickly go through the grades sometimes, but he is also patient, makes sure his horses don't get injured and are well educated."
Size started the term slowly, but is climbing up the trainers' championship table as he hunts a ninth title from 16 seasons, and it is his trademark Private Purchase Griffins that could form the basis of a big haul on Saturday.
Moreira has four rides for Size and three of them – Money Boy, Big Bang Bong and Unicron Jewellery all look headed higher after recent strong performances.
The Brazilian seemed particularly bullish about the chances of Money Boy, a three-year-old that ran on greenly last start when taken back from a tricky draw.
"He got a little bit too far back in a race where the front-runners got away on us, but that was the best spot I could get that day, otherwise we would have got stuck wide. Still, I think he ran a very good race as he is still a very young horse learning, but he is ready to win his race," he said, adding that barrier eight, the same draw as last time, was less of a concern on Saturday. "I think I can get a better position this time."
Big Bang Bong isn't a "typical" Size-trained PPG in that the three-year-old is northern hemisphere bred and as such has taken a little longer to come to hand.
Keito Tosaki did a good job on the gelding last start but now Moreira gets back aboard and a switch back to Sha Tin's 1,400m seems suitable enough.
"I actually think the track and distance will be good but the key for him is that he has a nice gate," he said.
Describing Unicron Jewellery as "one-paced" might be a little harsh but the gelding doesn't exactly dazzle with an electric turn of foot either, yet Moreira is confident the bottom weight can go back-to-back stepping up to Class Three.
"You have to push him to find that next gear, he isn't the type that sprints right away when you put him under pressure, there is nothing explosive about the way he accelerates," he said.
"That's alright though, he has shown he runs this distance out very strongly and is still a young horse as well."
Moreira's chances don't stop with Size's runners though, and perhaps it is a John Moore-trained charge that will start his shortest-priced chance of the day when Go Beauty Go looks to go one better after an unlucky last start second.