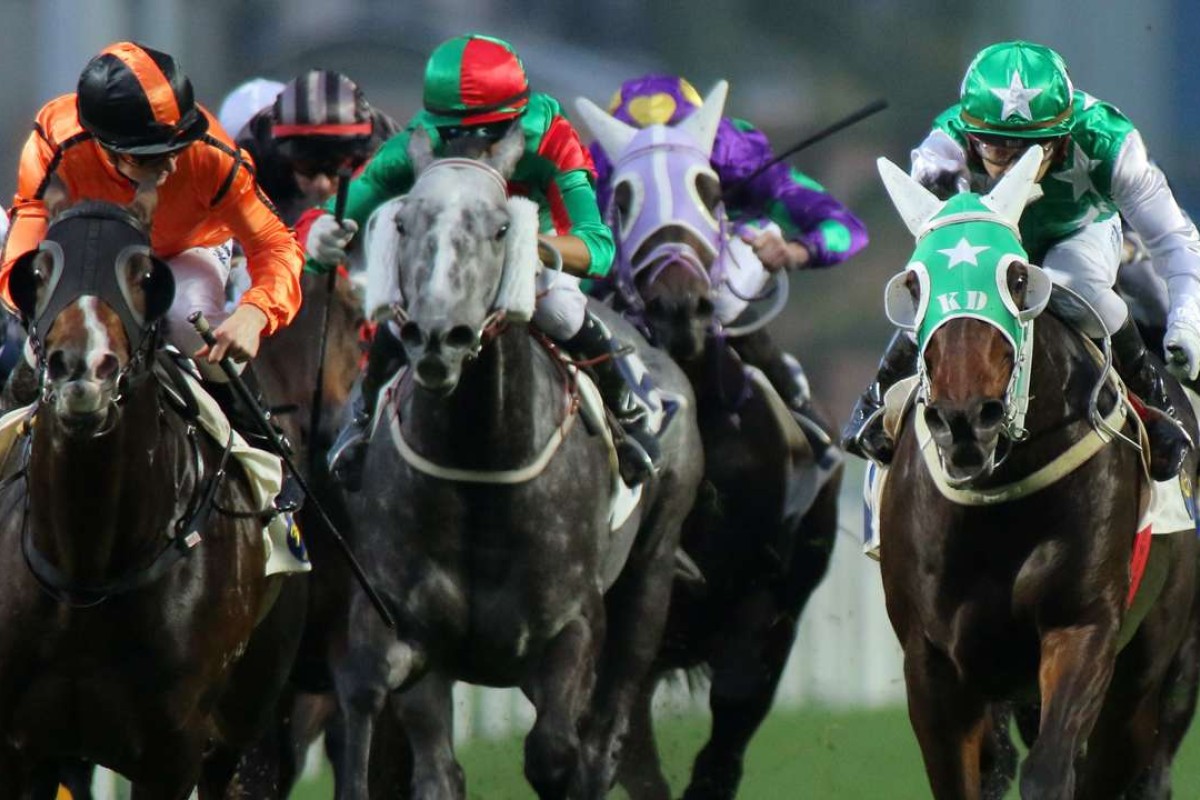 The Griffin Trophy (1,400m) is the feature at Sha Tin on Tuesday, for all intents and purposes, but something would need to be horribly wrong for Pakistan Star not to win it and the major interest won't be the result but the manner of it.
Some talented horses have come through the Griffin Trophy, including Luger, Domineer, Line Seeker and Strathmore in recent years, and People's Knight scored in it last year in the manner of a very decent horse but probably has yet to fulfil that promise.
So it can be a race for worthwhile up and comers but all eyes will be on only Pakistan Star and his new partner, Joao Moreira.
The Tony Cruz-trained gelding has had legitimate excuses in his only three defeats at his last three runs, with draw, tempo and his own manners all involved in his downfall.
Giving Joao Moreira the Pakistan Star ride to 'change luck' could be just a one-off, says Tony Cruz
But those excuses can only be offered up so often before the sparkle created in his first two booming wins goes off the son of Shamardal.
Tuesday's race won't be much of an event for punters – Pakistan Star will be at long odds-on – but there will be nowhere to hide if he is beaten this time.
Small fields often produce poor speed and that may be the case here, with main danger Sea Jade (Zac Purton) stepping up from 1,200m to 1,400m and doubtless wanting to use the only weapon he will have against Pakistan Star – a head start.
If, from the outside gate of seven, Purton gets resistance inside him from the one or two who do have some speed, that will only damage all their chances of being able to hold off Pakistan Star's vastly superior finishing speed.
If Purton does get across cheaply, he will want to stack the field up mid-race and turn it into a 400m contest from the top of the straight, but slow too much and he runs the risk of Moreira setting out around the field on the circle to put himself close before that race begins.
Whatever the tactics, Pakistan Star has too much quality in hand for his rivals but he needs to really put them away with disdain if he is to regain his reputation as the next big thing.
Sea Jade does look the danger but he has issues – the 1,400m is a test, he has had solo leads at Happy Valley in his latest wins and hasn't recorded anything special in the way of times or sectionals in either. He is a decent horse in the making but, on level weights with the favourite, has way too much to find quickly. Enigmatic Look Eras (Silvestre de Sousa) can run the 1,400m right out and looks to have the rest covered.