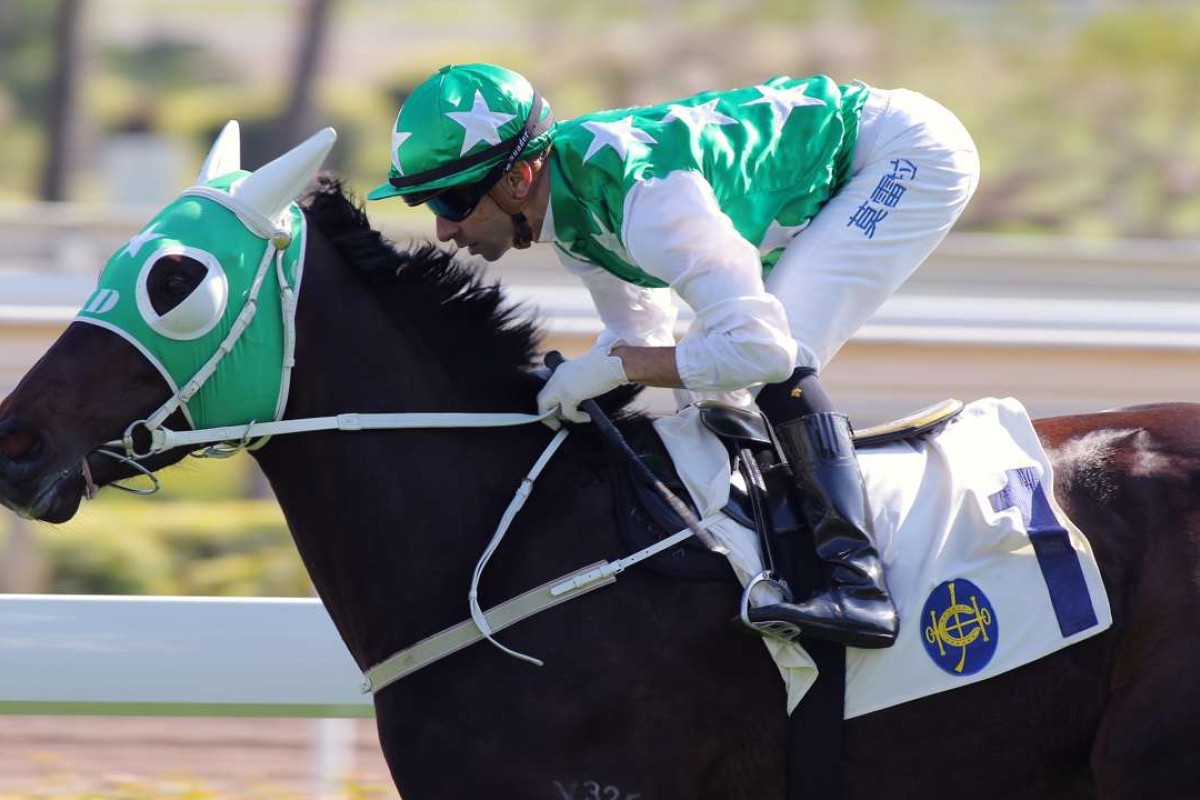 Trainer Tony Cruz has offered champion jockey Joao Moreira the chance to stay with Pakistan Star in the Group One Classic Mile on January 22 after the pair put away a moderate field in the Griffin Trophy and the horse himself may have learned a thing or two.
The race was little more than a HK$2 million barrier trial for Pakistan Star and Moreira said his first experience on the gelding suggests he is still "eight to 10 months away" from being what he might become.
"He won on class today because he's better than those horses but he feels very immature," said Moreira, who got Pakistan Star out on level terms at the start and then looked to use the opportunity of being classes above his rivals to teach the gelding more about racing.
"He's a horse who, when he has horses around him, he is quite timid and steps back. I had to start digging him about 800m out to pick up and then I pulled him out and moved around them to give him more confidence and when I did that, I can feel the engine he's got."
That move took Pakistan Star from several lengths off the leader, Sea Jade (Zac Purton) to sitting outside him by the time the home straight came up.
Giving Joao Moreira the Pakistan Star ride to 'change luck' could be just a one-off, says Tony Cruz
"And I had Zac beaten turning for home, as soon as we were side-by-side," Moreira said. "But I just stayed there next to him because I wanted Pakistan Star to see the other horse for longer and then sprint away from him, just to help him know more about his job."
The conditions of the Griffin Trophy ensure that Pakistan Star won't go up even a single point in the handicap ratings for the victory but he is already highly rated enough to assure him of a start in the Classic Mile, where the opposition will be decidedly tougher.
"He didn't beat anything today. Sea Jade is only a 1,200m horse and the rest weren't much good," Cruz said.
"Pakistan Star had to beat them but we didn't see his best either – he isn't a 1,400m horse, he wants further.
From pauper to prince: the man behind Hong Kong racing sensation Pakistan Star
"The main thing is that Joao said the horse did everything right today. I've asked him to ride the horse in the Classic Mile but he said he would have to get back to me – he has so many offers to choose from for these races."