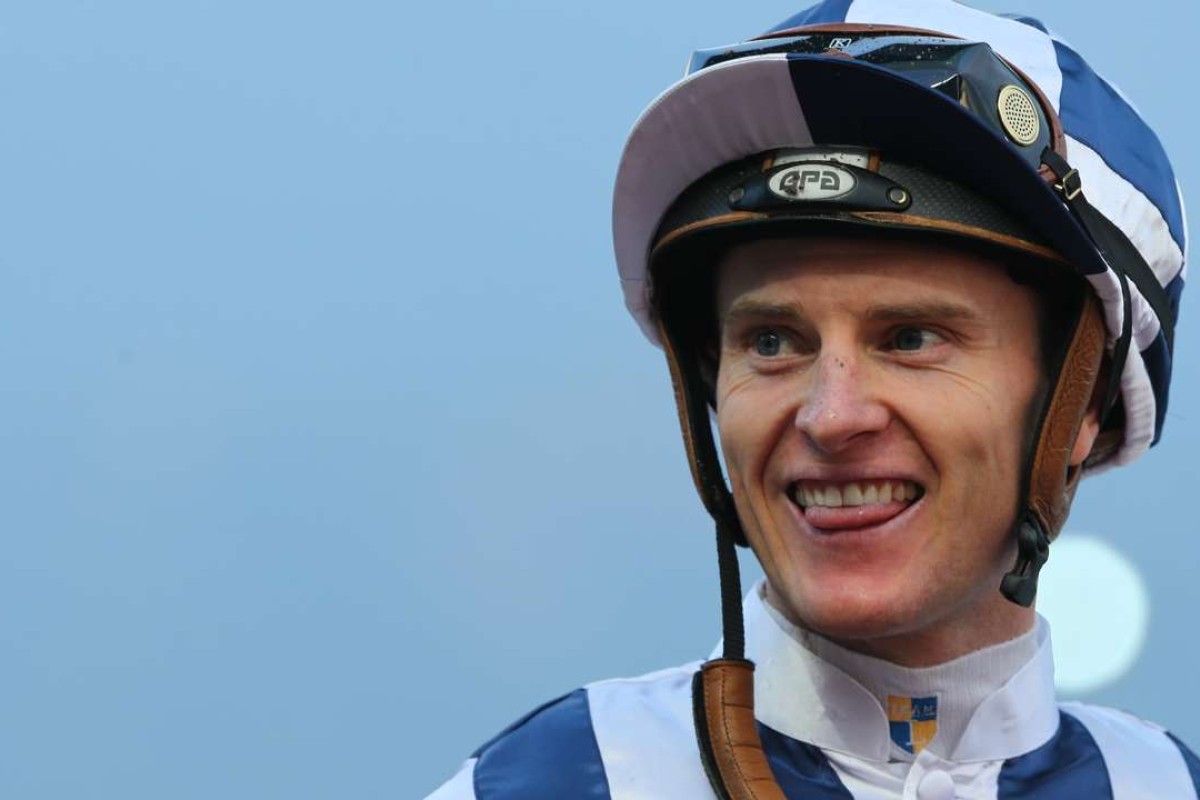 In some jurisdictions, where the seasons run from January 1, Zac Purton's four winners to open 2017 would have him roaring out of the blocks in the jockeys' title chase but the Australian laughed that even moving the goalposts wouldn't help him.
"Even if we did that here, I still couldn't beat Joao," Purton said after his brilliant opening day of the New Year contrasted with a meagre haul of one victory for runaway championship leader Joao Moreira, who looked capable of riding six or seven winners when the day started. "I'd love to go to the races just once even thinking I could ride that many."
But Purton took advantage of gates one and two to use the inside rail – an area that other riders seemed to eschew – in victories on Wingold, Go Beauty Go and Seasons Bloom and, in between, rolled the dice riding Star Of Patch for luck from a less advantageous launching point.
"I had some solid rides, quite a few had the right gates and got good runs and they took care of themselves," Purton said, highlighting the second win from three local starts for improving Seasons Bloom for Danny Shum Chap-shing, who might be eyeing off a Classic Mile start for the gelding.
"I think Danny wants to go there and I think Seasons Bloom deserves his chance. He's the kind of horse you want to see in those races – progressive, in form and a horse who hasn't reached his potential."
After encountering tremendous interference in his local debut, Seasons Bloom has won two on the bounce over 1,400m but Purton doesn't see the extra 200m as an obstacle.
"He's a lovely horse who relaxes, he switches off then, when he switches on again, he gives you a great turn of foot that is taking him higher in the ratings for sure," he explained.
"When they relax the way he does, I don't think there'd be any problem with running a mile."
From a low draw, he was one of the easy ones but Purton was taken by the effort of Paul O'Sullivan's three-year-old Star Of Patch, who went back to the rear from a wide gate.
"Star Of Patch was a good win – we decided to be patient from a tricky draw but the horses I was following at the 600m were not taking me into the race, they were dragging me back," Purton said.
"So I had to find a way through them and I gave him a squeeze and I like how he went about his business. The last 200m, he showed his greenness and was all over the joint, wanting to get out and bumped Joao's horse. But he showed today he's got an engine."
Wingold's Class Five victory wasn't overly notable except for being part of a much-needed double for trainer Almond Lee, who also provided 10-pound claimer Dylan Mo Hin-tung with his first local success on Fish N' Chips.