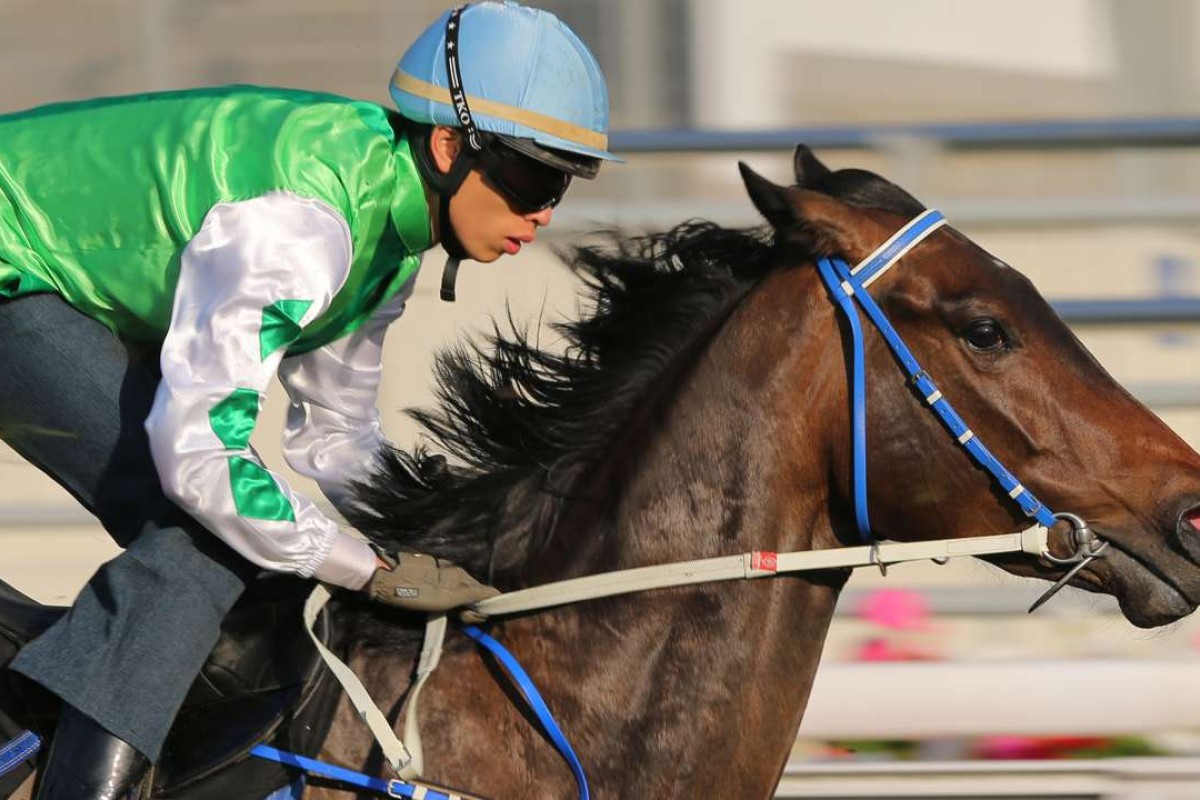 Now that Hong Kong racing is in Part I of the much-vaunted "Blue Book" and looking to build the prestige attached to its black type races, is it time to take itself a little bit more seriously?
Specifically, one major change has been suggested in recent weeks and that is, heaven forbid, a crackdown on the zany renaming of imports to Hong Kong.
The first instinct of an owner might be to cry out "if I have to overpay for an import I'll call it whatever I damn well please", and then the list of newly named horses is released and it contains the name So Fanny.
Let's just put that name out there one more time, just to ponder its pure absurdity for a moment. So Fanny.
Then this week there was Packing Stones, a colt, having his name updated from Broken Stones, the name it raced under when putting together an impressive record in England.
Even the name of this blog is a nod to one of the more offbeat traditions of Hong Kong racing, the proliferation of horse names featuring Happy, Lucky, Dragon or Win or something similarly superstitious.
At one stage we even considered changing the name of the blog to something in Arabic, in a desperate grab for credibility, but Said Alhaz Akfawz Altanin just doesn't have the same ring to it as Happy Lucky Dragon Win.
It's only a matter of time before a Hong Kong horse with a ridiculous name rises to true global prominence – Fairy King Prawn won in Japan, but it's pretty hard to stand out for being weird there, and the champion miler never ventured beyond Asia.
What if So Fanny becomes great and heads to Royal Ascot? Or what if What Man Horse or the gelding named Lucky Girl had been champions?
What if Everyday Lettuce had been one of the all-time greats – would they have named awards or races after him?
Still, the Group Three Everyday Lettuce Stakes isn't the worse race name in the world – that honour belonging to the time-honoured Colgate Optic White Stakes at Randwick.
The point isn't the silliness of names though; it's the changing of names, which can make it difficult to chart horses' careers as they jump between jurisdictions.
So this isn't an argument about Hong Kong, really, it's about how to keep track of horses and help uphold the integrity of the stud book, or stud books as it were.
Any horse moving countries can have its name changed. It's just that Hong Kong does racehorse names oh-so-ludicrously that has brought the issue into the limelight here.
Would Hong Kong lose part of its identity if imports, that is horses that have already raced, weren't allowed a name change?
After all, we'd still have So Fanny – who hasn't raced – and Chinese owners could still add a crazy local language name anyway.
For instance, an all-time favourite horse name, and afternoon snack, is "bo lo yau" (meaning "pineapple bun with butter"), but the Almond Lee-trained five-year-old is called plain old Striking Star in English.
The repeating of racehorse names throughout the world has been an issue tackled at length previously, but surely in 2017 there should be a register to stop horses being given the same name.
Hong Kong is desperate to build its reputation as a jurisdiction where big race wins matter to breeders – and maybe it doesn't matter if Montaigne becomes Beauty Generation or Mont Ormel becomes Helene Charisma – but some who follow world racing struggle to keep pace with the changes.
While on the topic of "reputation building", those ambitions received a rather harsh reality check when Kitasan Black comprehensively won Japanese Horse of the Year honours over Maurice last week.
Kitasan Black, winner of the Group One Tenno Sho (Spring) and Group One Japan Cup, beat Maurice and his resume of Group One Champions Mile, Group One Tenno Sho (Autumn) and Group One Hong Kong Cup for the honour, 134 votes to 90 (with Satono Diamond attracting 66 votes ).
So much for a Hong Kong Group One being worth anything close to a Japanese blockbuster Group One as far as stallion value is concerned, as was suggested by Jockey Club officials in the post-international day euphoria.
Kitasan Black's two domestic Group Ones, albeit two big ones, trumped the real Beast from the East's three – basically because two of his victories were at Sha Tin.
Back to the issue at hand though, and dumb names, or should that be changing names.
A central global register for racehorse names is the answer – that would have stopped the recent confusion around a name clash in Australia with two horses named War Story.
Then there is the messy and completely unavoidable reuse of champion horse names – something Hong Kong owners have been guilty of as well (Rising Fast anyone?), but is prevalent all over the racing world.
Name repetition is a far more serious issue than renaming horses to Supreme Forever Win Win or something even more preposterous.
There should be a register overseen by the International Federation of Horseracing Authorities set up, bringing the stud books together.
For a start, it could avoid a situation that sees two stallions standing at stud, both named Oratorio, or the heresy of having a horse called Black Caviar compete anywhere other than Australia.
So before we force Hong Kong owners to de-dragonfy their horse names, let's all get on the same page when it comes to names.