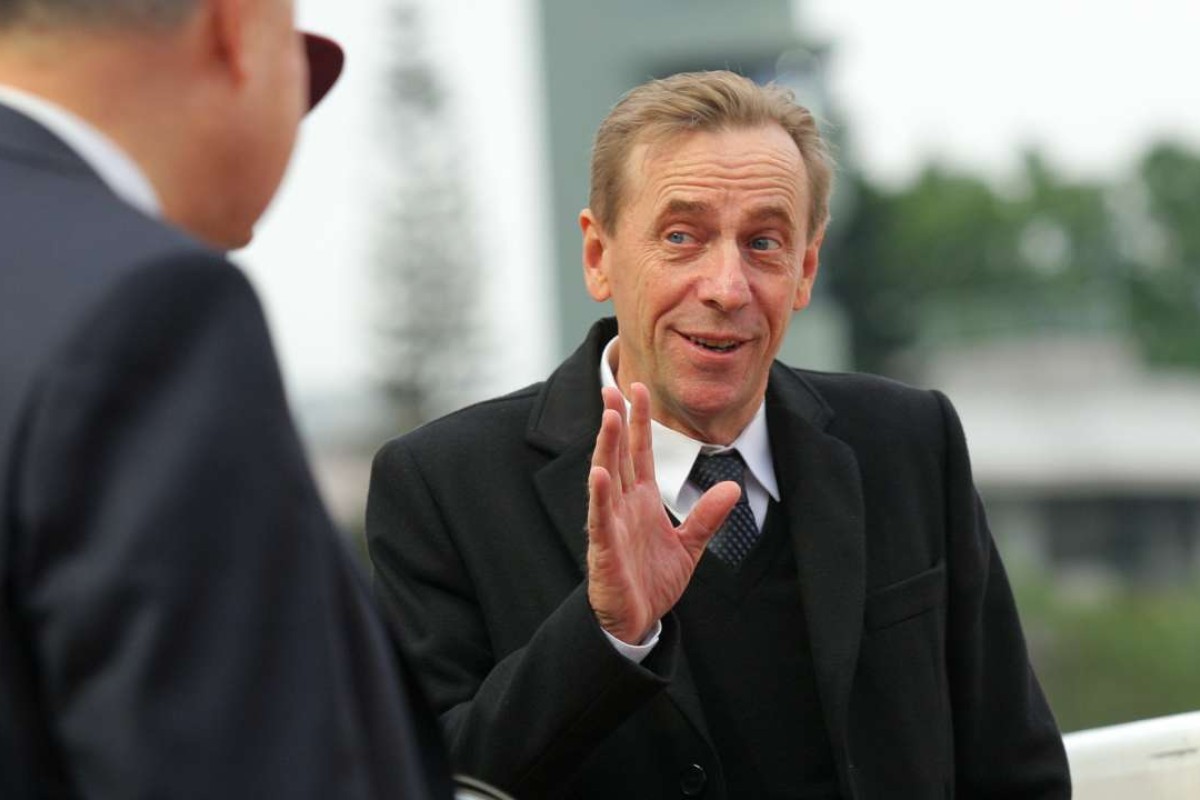 Champion trainer John Size didn't get all his wishes at Sha Tin on Saturday but edged further ahead in the title race as his two odds-on shots scored in contrasting fashion.
Size had a strong line-up engaged and might have had ambitions for more than a double but had to make do with a scrambling effort from Dr Listening while Beat The Clock put a hole in the opposition, both under Joao Moreira.
Punters who took the very short odds had a few concerns as Dr Listening was briefly held up passing the 250m.
When he did get clear, he had to hold off the late finish of race-fit Happy Agility to win by a neck at his first run since pulling up lame after a failure in September, but the trainer wasn't judging his four-year-old too harshly.
"If you look at his record, he hasn't won any of his races by very far and he might just be that kind of horse, which definitely helps us with the handicaps," Size said.
"But he has still won three out of five and that's not easy to do. Today was a day he was vulnerable returning from a break but the run will bring him on both in fitness and in experience. He doesn't do anything voluntarily or easily so he's a horse I think will come on with more racing, more experience."
Beat The Clock, who is a year younger, is quite the polar opposite though, and looks to have taken to his racing career right from the word go. He was easy viewing for punters as he made it two from five with his victory by three and a half lengths at even shorter odds later in the afternoon.
"He's only three so I'll probably give him a fairly easy season from here on," Size said.
"He's yet to disappoint in a race. He's been unable to draw a single figure gate until today so his record would read better but for bad gates and some pretty good opposition. His last couple he's been beaten by Winner's Way and Seasons Bloom, both a year older and pretty good. Today I thought the opposition was a little easier and he drew well for a change so I'm not surprised that he put them away easily. Of course, that sort of margin doesn't help us with the handicapper."
The pair took Size to 33 wins for the season, two clear of John Moore whose treble moved him into second place ahead of Chris So Wai-yin (29).