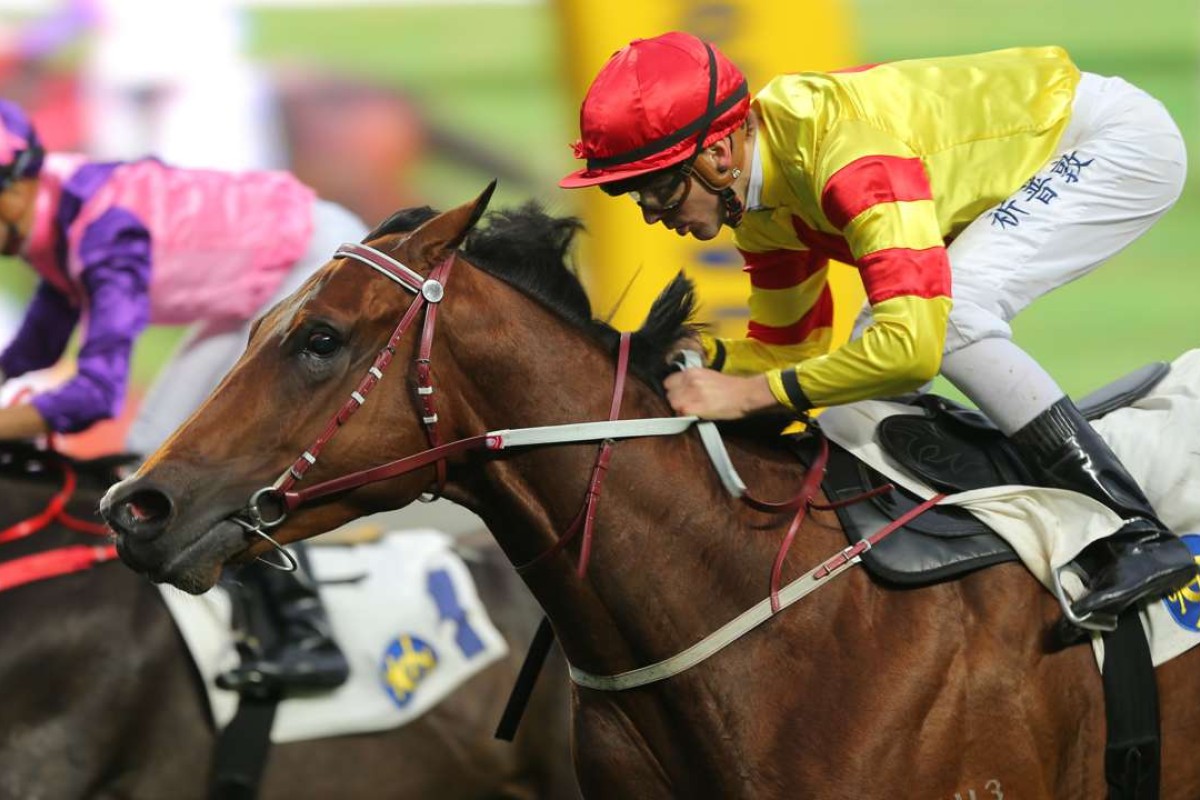 Trainer John Moore heads into "his time" of the racing season with a spring in his step after continuing his hot streak with a winning treble at Sha Tin.
Currently buying at the Magic Millions sale on the Gold Coast of Australia, Moore wasn't present on track but that didn't stop Richcity Fortune (Brett Prebble), Derby-aspirant Booming Delight (Sam Clipperton) and Invincible Dragon (Joao Moreira) from giving the top money trainer in town a nice lead-in to the start of the domestic Group One season next week.
"It's a time of the year when my horses often have a bit of a lull before the big races get going but the three today, I think, makes it 11 wins in the last four race meetings," Moore said.
"It's great to have the stable firing so well at all levels and now we get into the Classic Mile next week and start to sort out the Derby horses and the other Group Ones after that. That's the time of year when I always want my horses putting their best foot forward for the big money."
Moore has Derby designs with Booming Delight, who looked ready to put his main rival Prawn Baba away easily at the 200m on Saturday only to find the runner-up coming back at him late.
"I'm not surprised. The second horse is very fit while Booming Delight is like my other Derby horse last week, Beauty Generation – a big, gross horse who needs racing," Moore said.
"He was going to put a margin on them but felt the pinch late and just hung on. He'll improve for that and he could even run again in a fortnight. I'll talk to his owner about it but there's an 85-60 Class Three and Booming Delight could possibly run again there, to get his fitness and his points up because he'll need to have more points going towards the Derby."
Moore said he has no qualms about Booming Delight running out the Derby distance although yesterday was his first look at 1,800m.
"He's stoutly bred by Fastnet Rock out of a Galileo mare and I think the 2,000m will be just what he wants when we get him properly fit," he said.
Clipperton said that taking the blinkers off Booming Delight had settled him down compared to his previous run but Booming Delight was still a touch keen early.
"He jumped better, he was just a little keen early but not too bad and he's learning and improving all the time," he said. "He'll definitely stay, he just got a little tired today because I made a long run on him. I saw that Joao was out on Prawn Baba and my horse was out so I went for him and he beat the other horse for turn of foot. He's a lovely horse on an upward spiral."
Moore is eyeing off the Chinese New Year Cup now with Invincible Dragon after he made up for his previous unlucky defeat with a narrow but convincing victory in the last of the day.
"He deserves his chance in a Class One and that race comes along at the right time for him to have a crack with a decent weight," Moore said. "I don't think he's top class, he's probably just a notch below the good ones, but I feel like we got a bit lucky with him and Joyful Trinity. They both came here from the stables of Andre Fabre in France and we've managed to win races with them. He's such a great trainer, too good to let horses leave the yard if they've got much more to give, but those two have done all right for us."
Richcity Fortune was the odd one out, leading all the way in the Class Five after Prebble summed up the speed very early and Moore was happy to heap the praise on his ride.
"Brett gave him a brilliant ride and made him look good in the bottom class but he's not the most genuine horse so we'll see what happens when he goes back up in grade," he said.