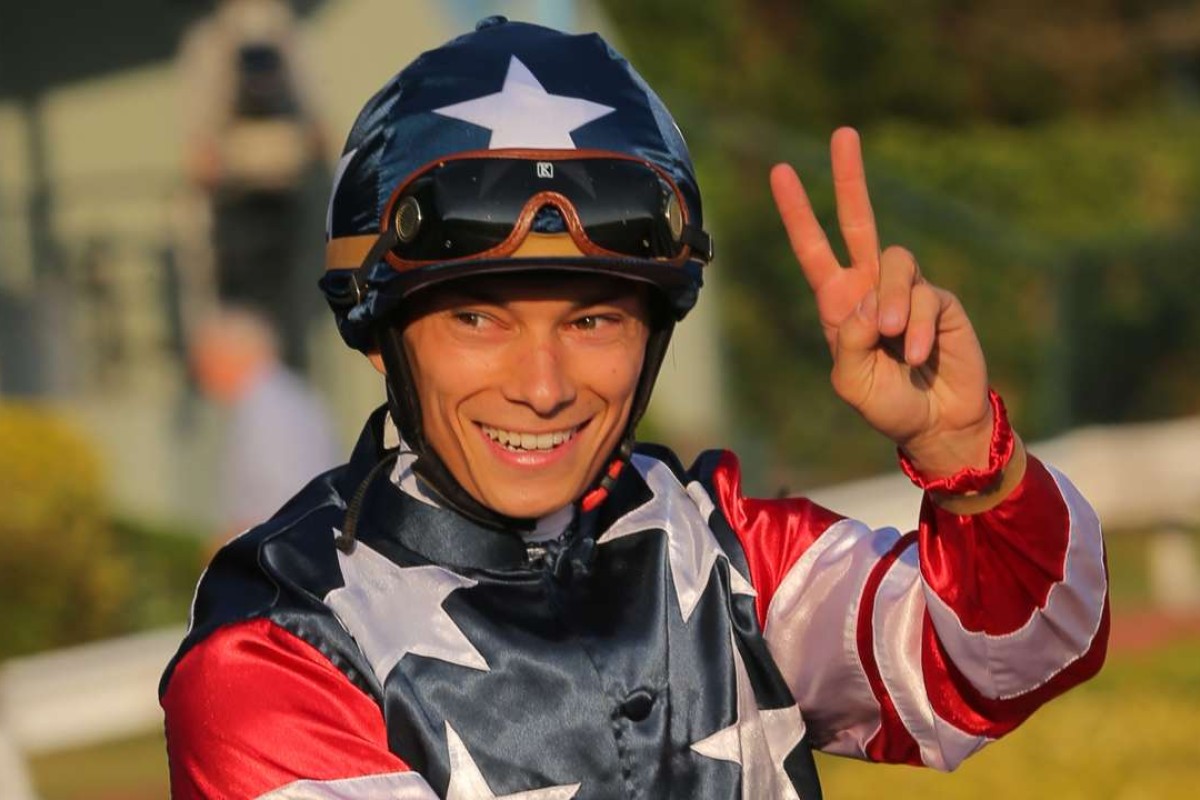 Alexis Badel took the road less travelled by applying for an extension to his short term contract when he wasn't exactly knocking winners in from all over the park, but it was granted last week and the French jockey celebrated by doubling his win tally on Sunday.
Badel had ridden just two winners but had gained a level of acceptance with owners and trainers, particularly Danny Shum Chap-shing, and appropriately scored for that yard on Lucky Ever as the first leg of his double.
"I have ridden a bit for Danny and he said he knew I needed more support and he would find me a good horse," Badel said after Lucky Ever and the Dennis Yip Chor-hong-trained Mr Potential gave him two of the last three winners.
"We all know in racing, it's all about the horse – without the horse the jockey can't do a lot, so I'm very grateful to him."
The Jockey Club announced late last week that Badel, and Silvestre de Sousa, would continue to ride here until the end of February.
"When I came, the club told me that extending beyond my January 31 finish date was an option if it works well and everything is OK and I applied because I felt it was going well," Badel said.
"Two wins is not a high score but they were Class Two wins, important races, and a lot of horses I rode were running places so they were horses to stay on for the next time. I'm positive, I do my work. I was getting good support from quite a few trainers, including John Moore as well, and so I thought I would like to stay longer."
But Badel said he will have to think on the idea more before becoming a more permanent part of the Hong Kong jockey colony.
"I have lot of horses to ride in France, so I am looking forward to that when I go back but, at the moment, I think it's a good plan to come here for the winter," he said.