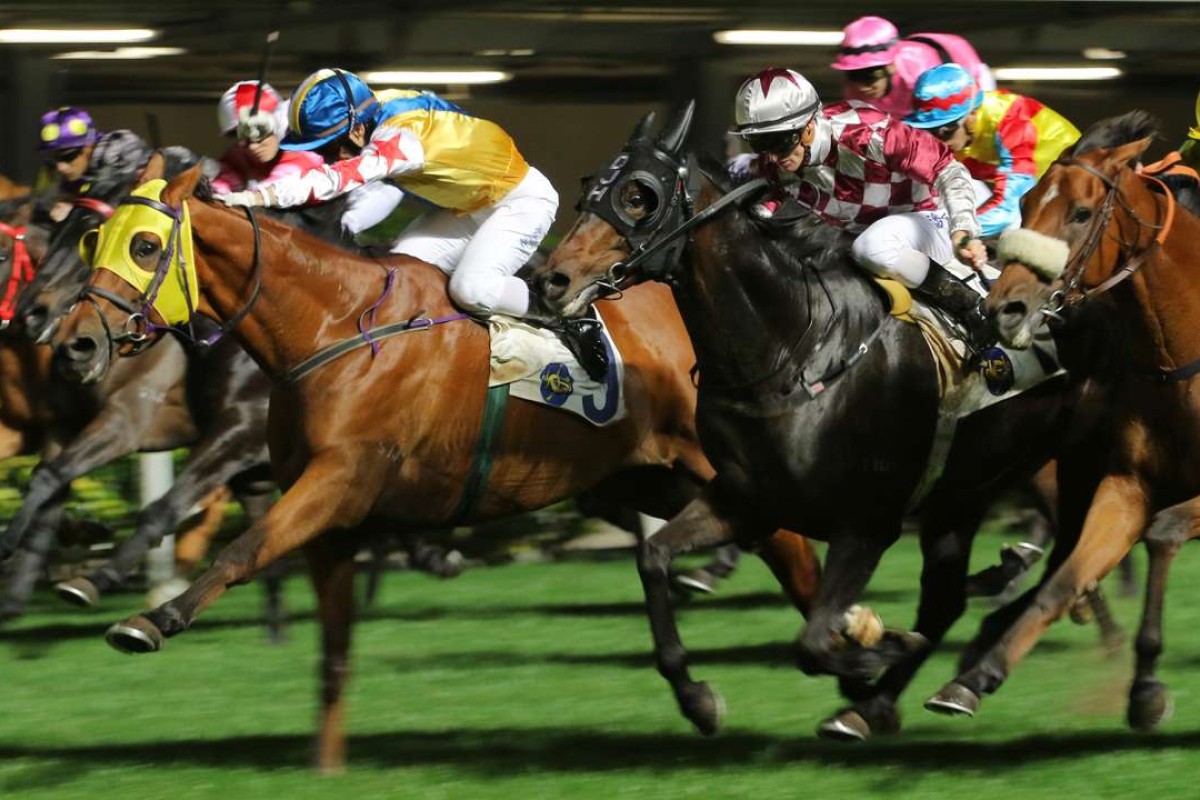 Almond Lee chipped away one more win on his way to satisfying the Jockey Club performance criteria with Excellence on Wednesday night at Happy Valley and another one of his honest stable stalwarts indicated he is ready to make a contribution as well.
Happy Rocky won off a 69 rating last season then found things tougher thereafter in the top half of Class Three but a bold second to Andoyas signalled he is close to a fifth race win.
The six-year-old has been pottering about this season, mostly at Sha Tin where he is less suited, while his rating got him back to the level where he is most competitive.
Back down to 65 on Wednesday, he was back to the track he likes and a tactic that has been successful before, Derek Leung Ka-chun making a long searching run around the field from the 500m.
Olivier Doleuze answers John Size's call with Marvel-lous double
In the final analysis, Andoyas, coming through rather than around the field, was able to just touch him off but Happy Rocky should make amends for this defeat soon.
In the last race, another good servant to his owners, Lucky Day, suggested that Michael Chang Chun-wai has this quirky horse on the verge of another win too.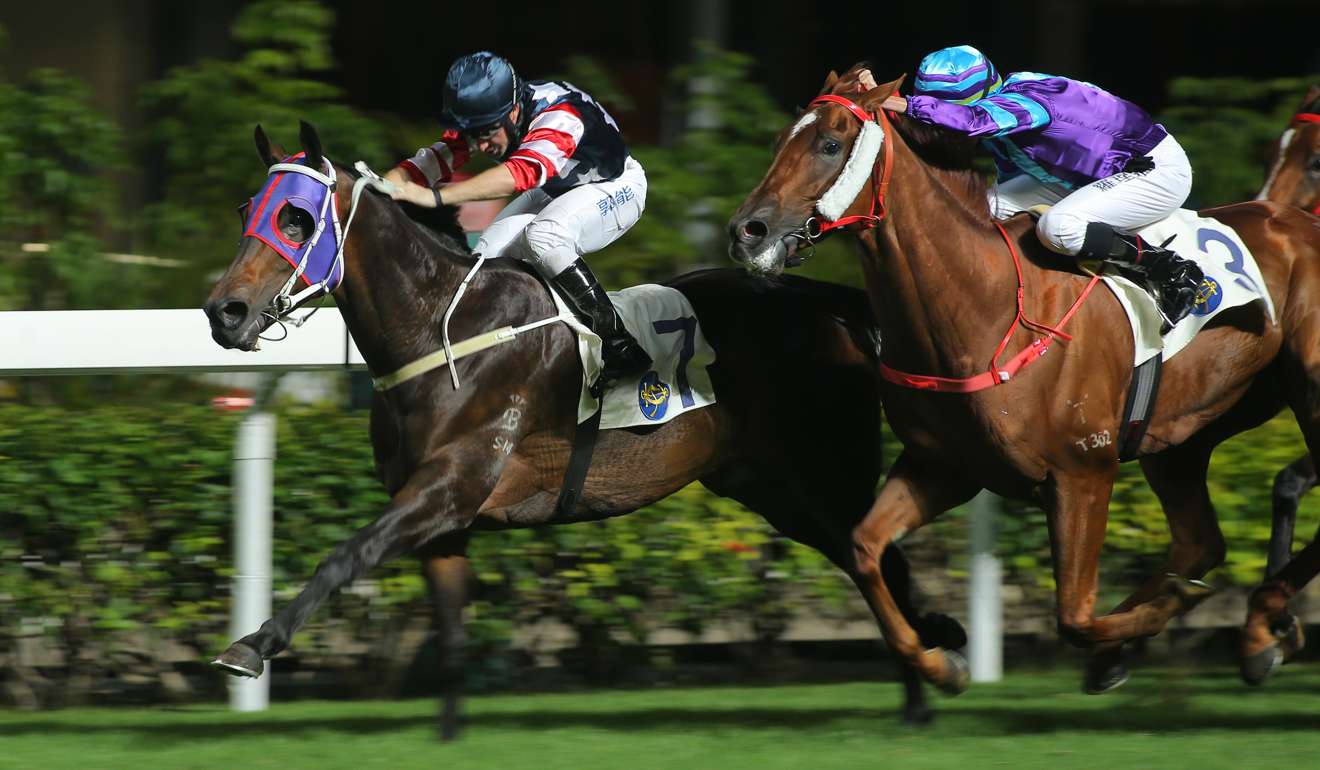 After 42 starts for five wins with Tony Cruz, it was a thankless sort of task for Chang to take over Lucky Day at the start of the year – taking a reject from a top stable isn't a walk in the park – and the seven-year-old has become even quirkier this season than ever before, looking to just clock off at times when his race wasn't working out as he wished.
His second run for Chang was certainly sound enough after racing wide behind Our Hero but his effort Wednesday night said he is ready to fire and without any help in the handicap – he is still as high as he has ever been.
Slowly away and with the soft tempo against him, Lucky Day charged home in the final 300m for a close third to Victory Marvel and looked unlucky not to win. His turn should come around soon in something similar.