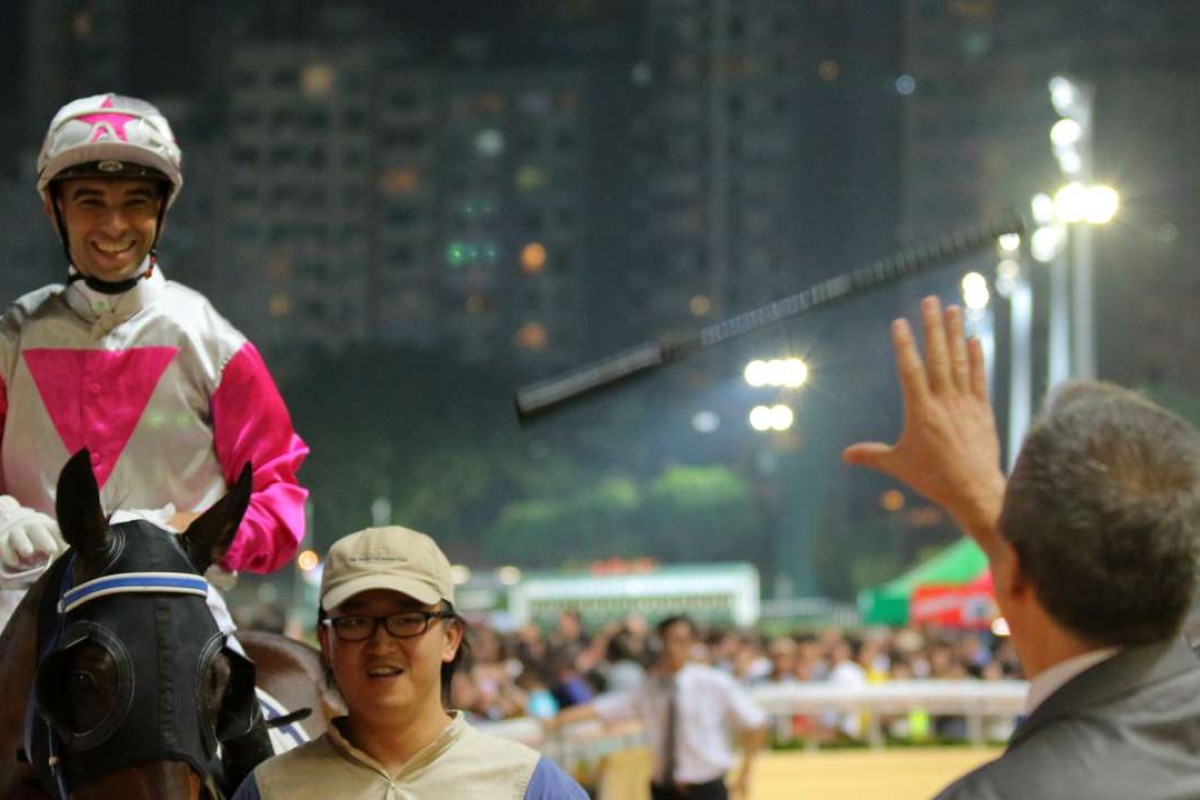 The brilliantly sporting show aside, for punters Joao Moreira presents a conundrum – here's a guy winning a quarter of all the races but, seemingly, too short to bet a lot of the time.
Now we know the wider punting culture in Hong Kong is to back the winner first and worry about the price later. The casual racing fans are happy enough to put their faith in Moreira and cheer him home, as they did Douglas Whyte for so many years. You can't eat value they say.
But, here's the thing: the figures show that you can't eat winners either.
For instance, flat betting the Magic Man on his rides for John Size – how about that?
The Dream Team 2.0 is the most high-profile pairing in racing and, since Moreira first rode in Hong Kong, Size has provided 552 of his mounts, well clear of John Moore's 320.
Flat betting Size-Moreira, though, gives you a loss comparable with the Jockey Club's 17.5 per cent takeout and returns with Moore are even worse.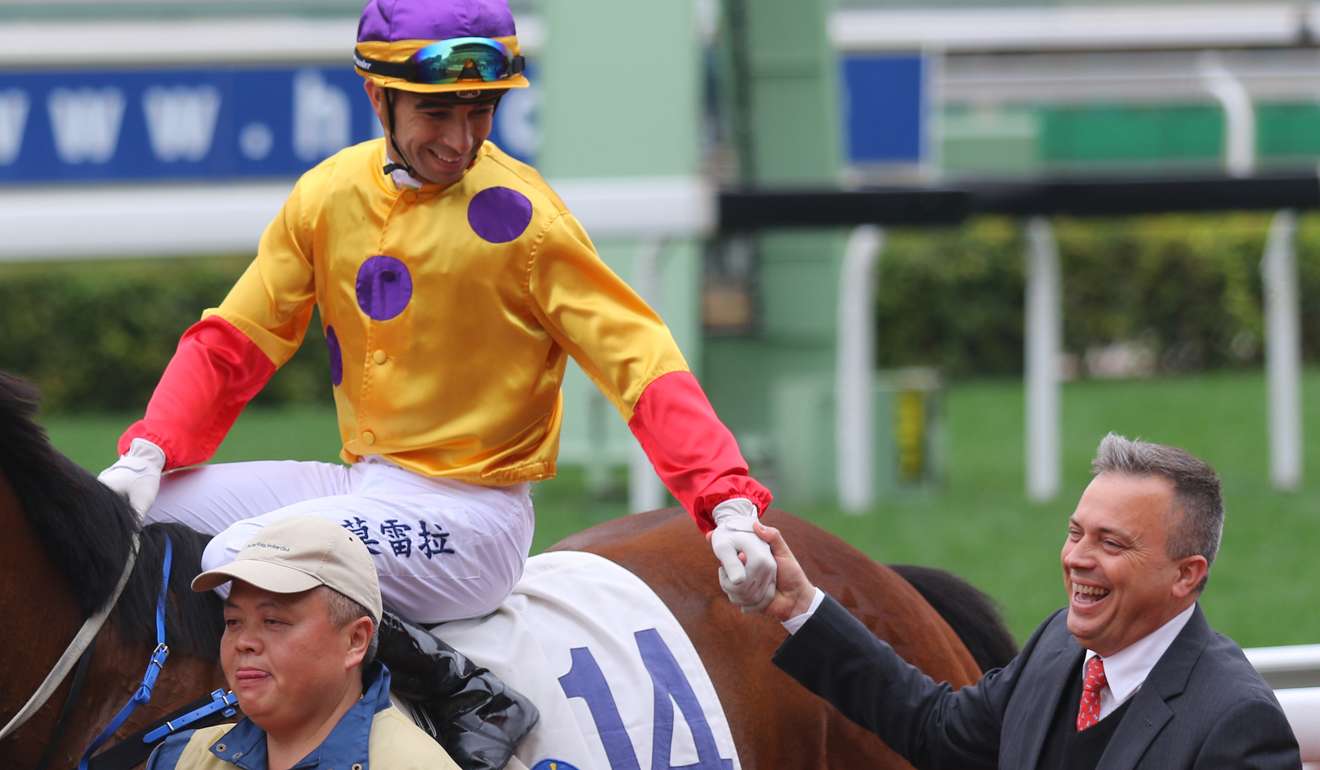 Early on, Moreira rode some rough-priced horses so maybe it makes more sense to concentrate on more recently, i.e. since he stopped riding anything without a chance.
But, since the start of last season, you'd have done better backing Size runners 11.0 and under which Moreira did not ride than the ones he did, which have been a bloodbath.
No, the profits to be had following Moreira are with trainers who choose his engagements more carefully.
Punters like to watch the Magic Man's rides for David Hall, a hot pairing at one stage but longer term showing only marginal profit and a losing proposition this season.
The most profitable pairing from Moreira's first ride here may surprise you – Peter Ho, at a flat-bet profit of a whopping 92 per cent.
There's a twist to that as Moreira's first two mounts for Ho were randomly drawn winners in the International Jockeys' Championship in 2012 – All The Winners at 13-1 and Noble Deluxe at 9-1 – so that skews the picture.
But, even with them removed, Ho has been a profitable pairing, if an infrequent one. Since the start of last season, Moreira has ridden 19 times for Ho for 10 winners and nearly 48 per cent profit on flat bet outlay.
It just requires some patience!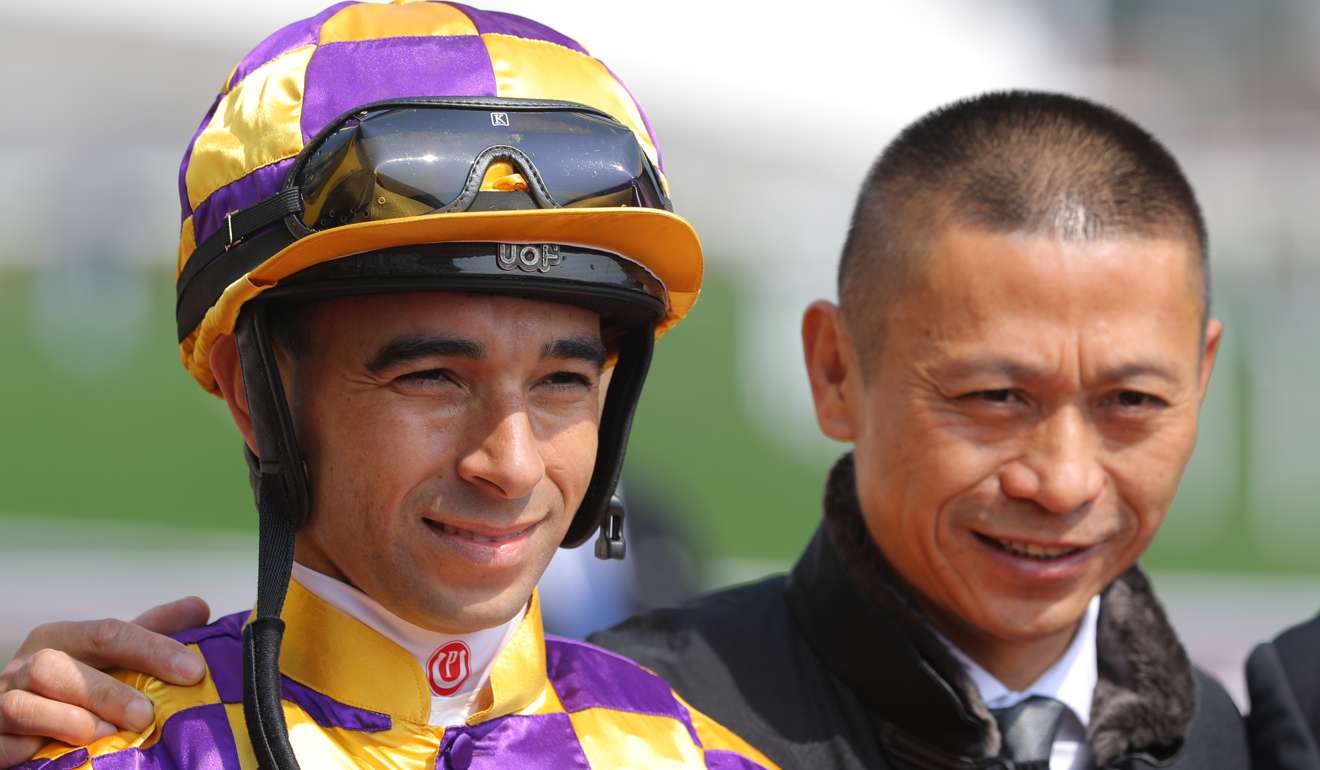 The others who have been profitable with Moreira, since he arrived and, separately, since the start of last season, are Danny Shum Chap-shing, Ricky Yiu Poon-fai, Francis Lui Kin-wai and Derek Cruz.
Shum is the strongest, providing 133 mounts and maintaining a high strike rate of more than 30 per cent, while the others have upheld high strike rates but from smaller samples.
That's where the cash is, but things are constantly changing.
Caspar Fownes barely used Moreira for two years and has given him only 101 rides, but 64 of those were in the last 18 months, for a strike rate of 34 per cent and a 14 per cent profit. This season has shown 37 rides for 16 wins and nearly 54 per cent profit.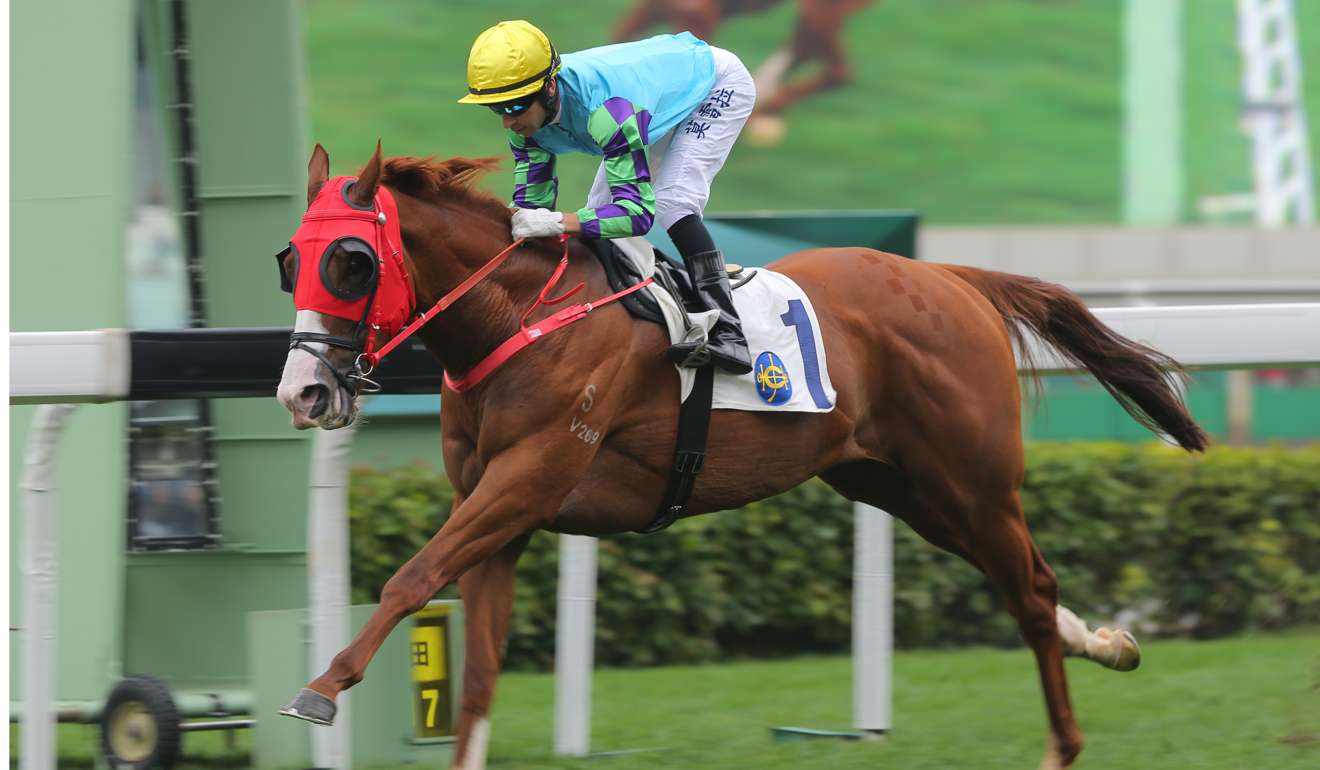 While we are on betting and Moreira, the simulcast of Flemington last Saturday joined other previous simulcasts in not absolutely backing the popular wisdom that Hong Kong-based jockeys boost simulcast turnover by riding at those meetings.
It's something we've investigated many times before with simulcasts, long before Moreira arrived at Sha Tin, and found this idea to be unproven in terms of overall turnover or even in giving direction to turnover. Moreira is different, some might say, but there is every reason to think not.
While all but one of the Magic Man's Flemington rides involved in the simulcasts was a fair bit shorter here than the official price in Australia – the exception was Newmarket Handicap favourite Extreme Choice – his ride was not the main discrepancy in most of the races.
In the Group One features, Spieth and Jameka were grossly under the odds in Hong Kong tote betting at 2.2 and 2.1 respectively, when their prices in Australia were 4.4 and 4.2. And they were both ridden by Hugh Bowman, who also rode one of the other big simulcast 'unders', Nurse Kitchen.
Damien Oliver rode two-year-old favourite Eshtiraak – 2.45 in Australia and 1.6 here – but it wasn't even a "because the punters know him" thing with Oliver and Bowman.
Dean Yendall, a name on a page to punters here, rode one 2.0 favourite, I Am A Star, and it was 1.5 in Hong Kong, while the final favourite, Rocket Tommy, was significantly under the odds here but ridden by Jarrod Fry, a name barely known to punters in Australia outside of Melbourne.
No, it comes down to Hong Kong punters wanting to bet on the winner, whoever rides it, and all of those mentioned were considered strong winning chances in pre-race discussions.
And, while punters might think Moreira has plenty in his favour choosing his rides here, and they pile on to those, they are savvy enough to know that he doesn't enjoy the same choices elsewhere.