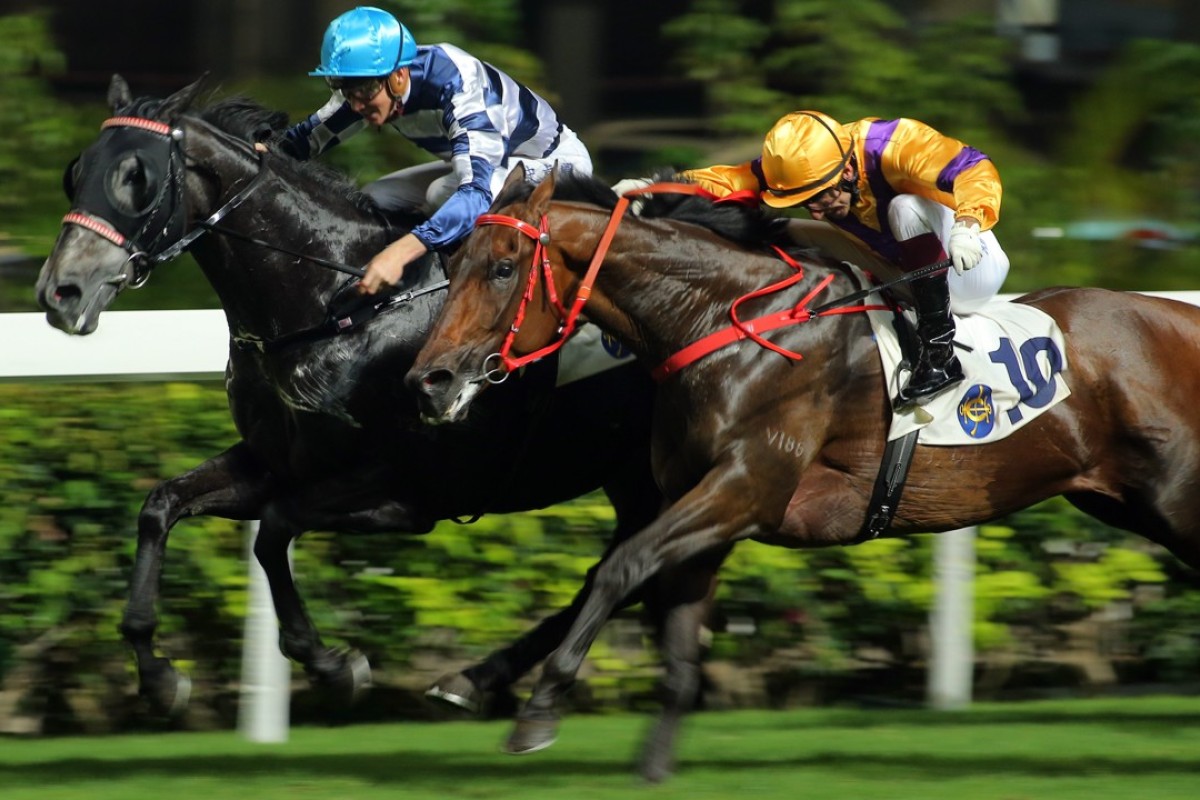 Packing Dragon will have to find another string to his bow next season but at least the Ricky Yiu Poon-fai-trained gelding has staved off the curse of the Million Challenge for now.
Few winners of the Happy Valley Million Challenge win again after being quickly pushed up the ratings to claim the annual city track title, but the half-brother to former champion Ambitious Dragon managed to push that curse aside last night.
Perfectly handled by Chad Schofield, who was the only jockey to post a double after winning earlier on Resplendent Glory, Packing Dragon parked outside the lead in the 1,800m Class Two then toughed it out to win narrowly under top weight.
"I thought about a claim because of the weight but I thought Chad knows this horse so well, I'd rather have him on it," Yiu said. "That's four wins this season and he's done a good job but it has been a tough campaign and I'll pack him up now until next season."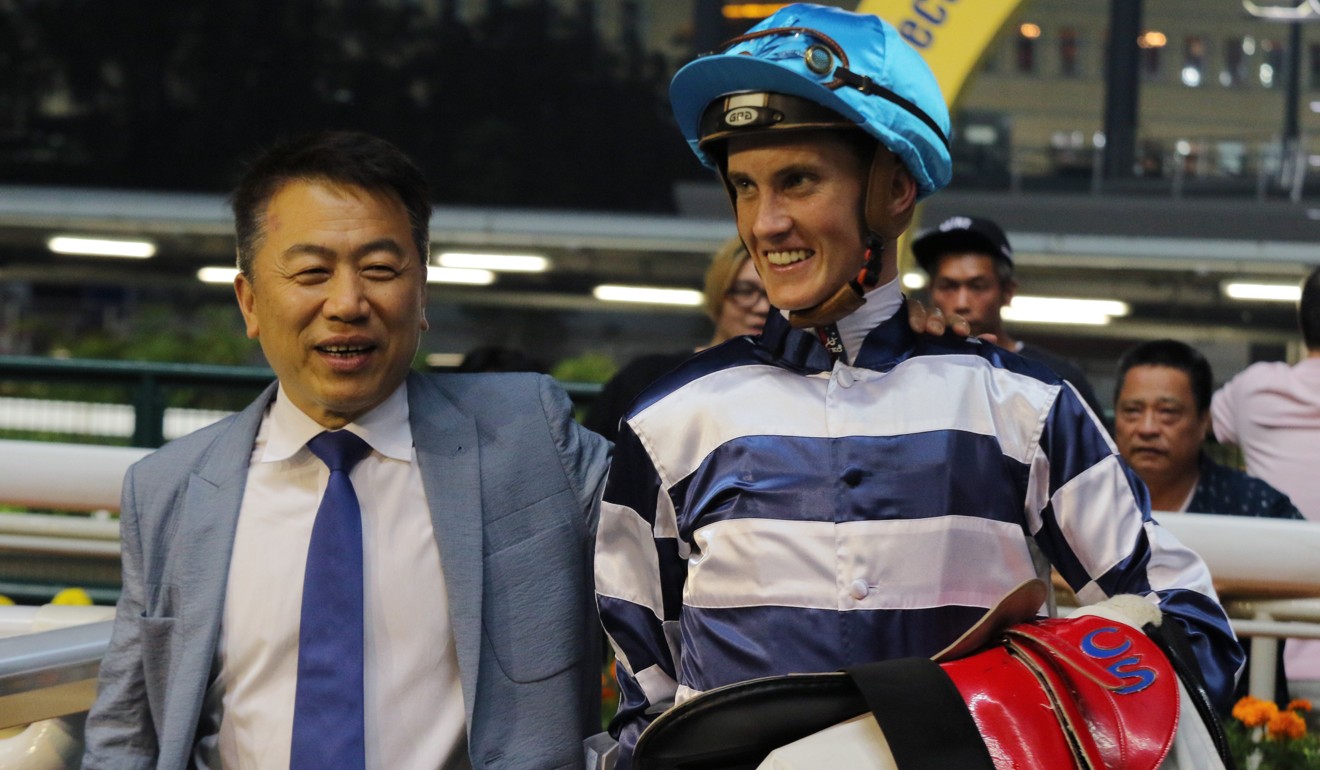 And that season will bring new challenges as Packing Dragon will be rated in triple figures and overqualified for the Happy Valley programme, so he'll need to take his show to Sha Tin where he has yet to win in 10 attempts.
"I don't know if the turf there will suit him but he does seem to like the dirt," said Schofield, who said the gelding has led in his wins but he would have ridden him behind last night if others had wanted to go faster. "I sat him in midfield in a trial the other day and he really enjoyed chasing so it's an option we'll have."
Schofield's earlier win on Resplendent Glory left no doubt about that gelding's upward trajectory as he posted a second impressive Class Four victory from as many appearances for Millard.
"I wouldn't be too worried about him in Class Three with a light weight – he's got a nice turn of foot and he showed it again tonight even with the big weight this time," Schofield said.
Patience was a virtue for both owner and rider as Zac Purton guided home Great Joy for his maiden victory in the fifth last night, although the owner's patience was more admirable as it wasn't forced on him.
With a fast pace on up front, things were made to order for Great Joy, but trainer David Hall said he was still nervous about how long it took for Purton to find clear running.
"I don't think Zac was really being as patient as it looked, he wanted to go 100m earlier but he had some slow ones in front of him and couldn't get clear," he said.
"This horse is a five-year-old with only 10 starts now and I told his owner all along – the more patient we can be with the horse, the better the end product is going to be.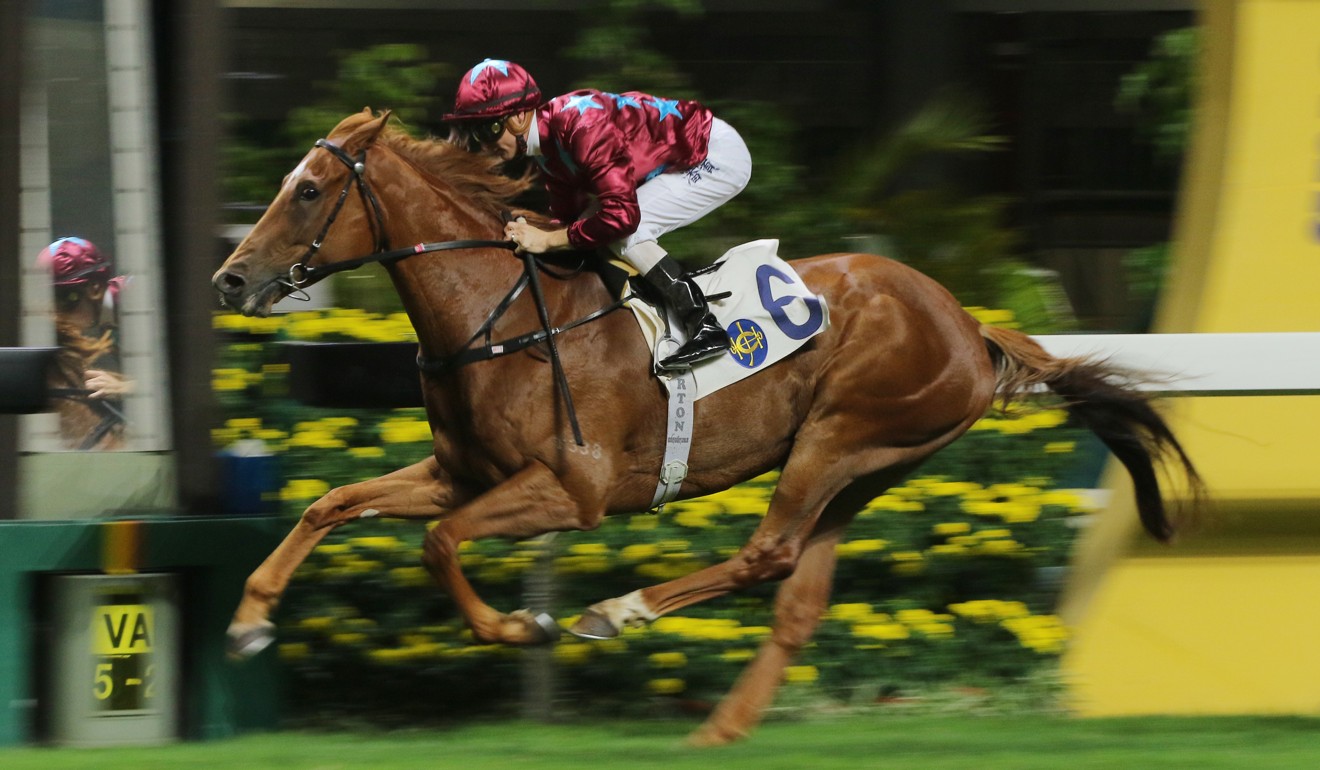 "He's not very big and he's a typical British-bred who has taken time to adapt and toughen up to our tracks. But he will relish more ground than the 1,650m tonight or the 1,800m we have been able to give him and he does have a nice acceleration at the end so he's going to win more races."
Trainer Chris So Wai-yin kept his good form rolling when Prince Harmony (Douglas Whyte) made it two from two "if you don't count the races where he had bad draws".
"He's a Price Bloodstock horse so we knew he had good ability but he got a setback early in the season with a quarter crack. Then when he got to the races, it's only in the last two runs he's had a good barrier and could show what he can do," the trainer said.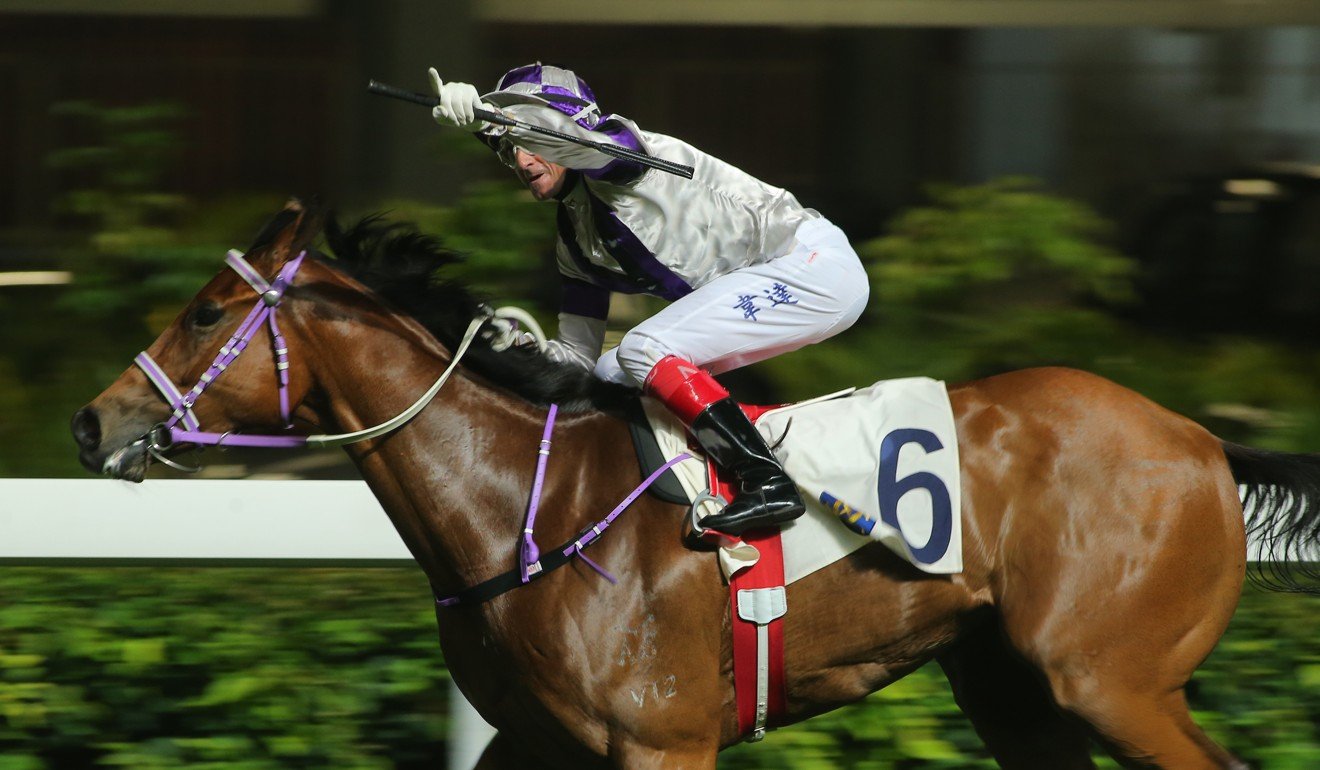 Local rider Ben So Tik-hung stood down from his four rides last night with a knee injury and will not take rides in the immediate future, so the Jockey Club has approved Singapore-based Mauritian rider Nooresh Juglall to ride at Sha Tin on Saturday.
Pari-mutuel betting turnover was up by HK$4 million last night despite commingling operations being unavailable with Great Britain, where the club has been holding particularly well. Club officials said that an "administrative error" at the British end had been the problem and was not likely to happen again.