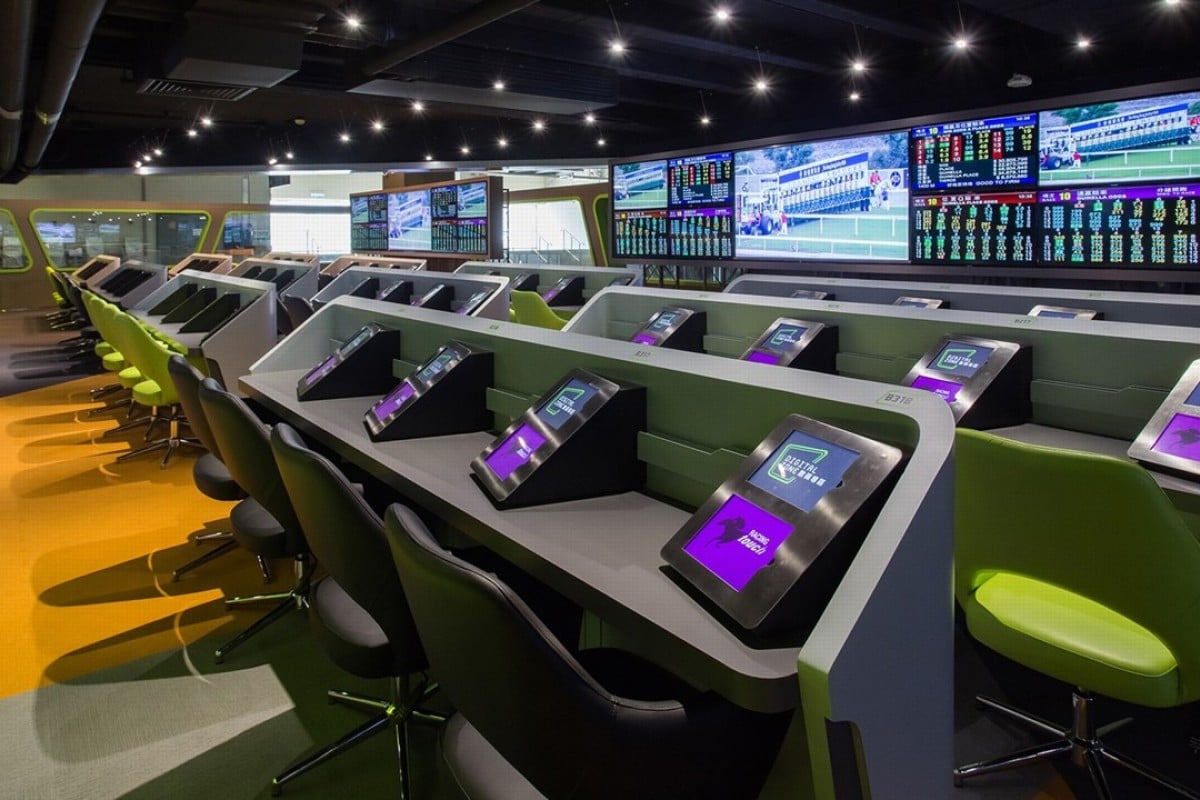 Prediction: at the racecourse of the future, trifling matters like queuing to bet, filling in tickets, or even moving, will be rendered obsolete as punters sit in air-conditioned comfort betting via touch-screens and being guided by high-tech gadgetry.
Well actually, here at Sha Tin racecourse, the future is now and a day in the "Digital Zone", deep within grandstand number two, is a surreal experience.
In the glass-walled bubble, tech-savvy millennials and hardened race fans alike swap the shoebox-experience of Hong Kong home life for what amounts to a "virtual" day at the races.
Settle into a comfortable swivel chair, secured for just HK$50, at a private desk containing two embedded touch-screens, enter your betting account details into one of them, take in the action from wall-to-wall flat screens and away you go.
Your next five hours are basically sorted, there's no need to move, unless you need to eat or use the bathroom, but this is all about priorities, and punting comes first.
Now you might say that convincing an editor to spend a day mingling with the betting public, basically getting paid to gamble, is a ruse of the highest order, and you might be right, but hey, somebody has to do it.
The Digital Zone, opened during the 2015-16 season, is part of the Jockey Club's Racecourse Master Plan that was launched in 2011, when HK$7 billion was pledged to reinvigorate the on-track experience at Hong Kong's two circuits.
Funnily enough, for all of that money spent to create a more fan-friendly racetrack experience, it doesn't take long in the heavily air-conditioned and fluorescent-lit Digital Zone to forget you are in fact at an actual racecourse.
The horses parading for race one are less than 200m away, but why go outside? We are getting a close up view of each runner, while comments on their behaviour, appearance and fitness levels from experts pumped through the speakers.
After a tough start to the season, Richard Gibson's second half is looking Forever Posh
Besides, it's raining, but still hot and obviously humid outside – add to that some nasty air pollution this week and you've got yourself an incredibly unappealing climactic quartet.
Then there are those notoriously obnoxious fans around the parade ring, they don't mess around – you can't officially book seats out there – it's like the wild west of racecourses and you fight for your seat.
Back inside, with one touch screen set to take bets, the other contains the club's "race simulator" app, which got punters off to a flier by tipping the first two winners.
As race three rolled around the simulator was tipping another Zac Purton win to give him three straight to start the day and Winner's Way duly saluted.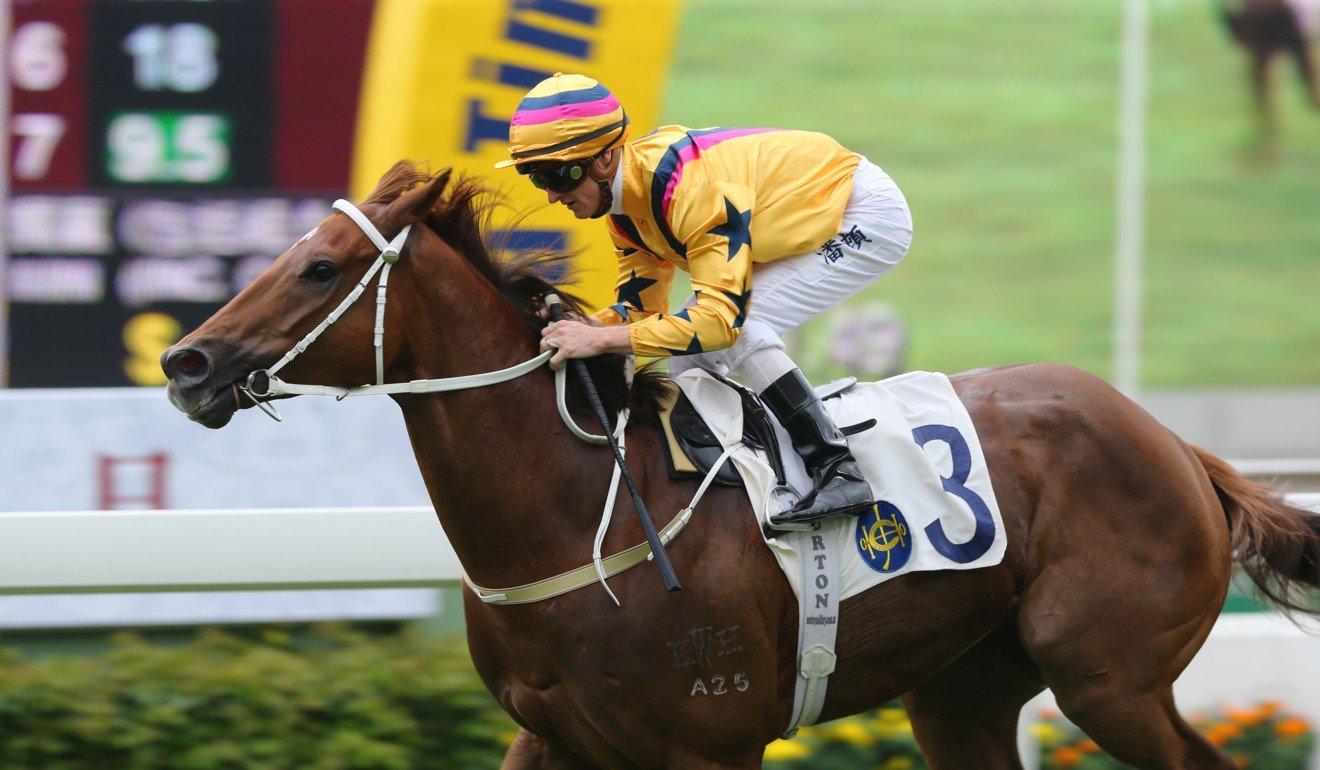 So just when we thought the masses wouldn't know what to do without the suspended Joao Moreira around, it was looking like a dream day for route one gamblers.
As easy as it was, if you are struggling to figure things out in the Digital Zone, the club's racing specialists are on hand to guide you through "Racing 101" – described as a "thorough orientation on racing knowledge".
An international reader might ask, "why even go to the track?" – especially given most of this home-style comfort and technology could be offered at, well, home.
Those who live, or have lived, in Hong Kong, however, would be more familiar with the space constraints that dictate lifestyle in the densely populated city.
It depends on which research is consulted, but the average Hong Kong apartment is around 470 square feet ­– that's not big enough to swing a cat, as the saying goes, and for some it isn't even big enough to have a bet.
Nick, a 25-year-old racegoer, prefers the Digital Zone to the sofa. "A lot of young people like me, who live at home, our parents don't really like us watching racing," he said.
It must be said, Nick looks right at home, dressed in shirt and basketball shorts, and nursing a large can of Monster energy drink. It would also be remiss not to add that what Nick and the other, predominantly male, customers probably don't have at home is attractive, mostly female, assistants wandering around and helping to place bets.
Nick also has the touch screens working overtime. "The iPads are great, a lot of young fans bet on football as well, and we can keep in touch with international races too," he said.
Nothing beats the real sights and sounds of a racecourse, but with a sweltering summer of racing approaching, you know where to find me.