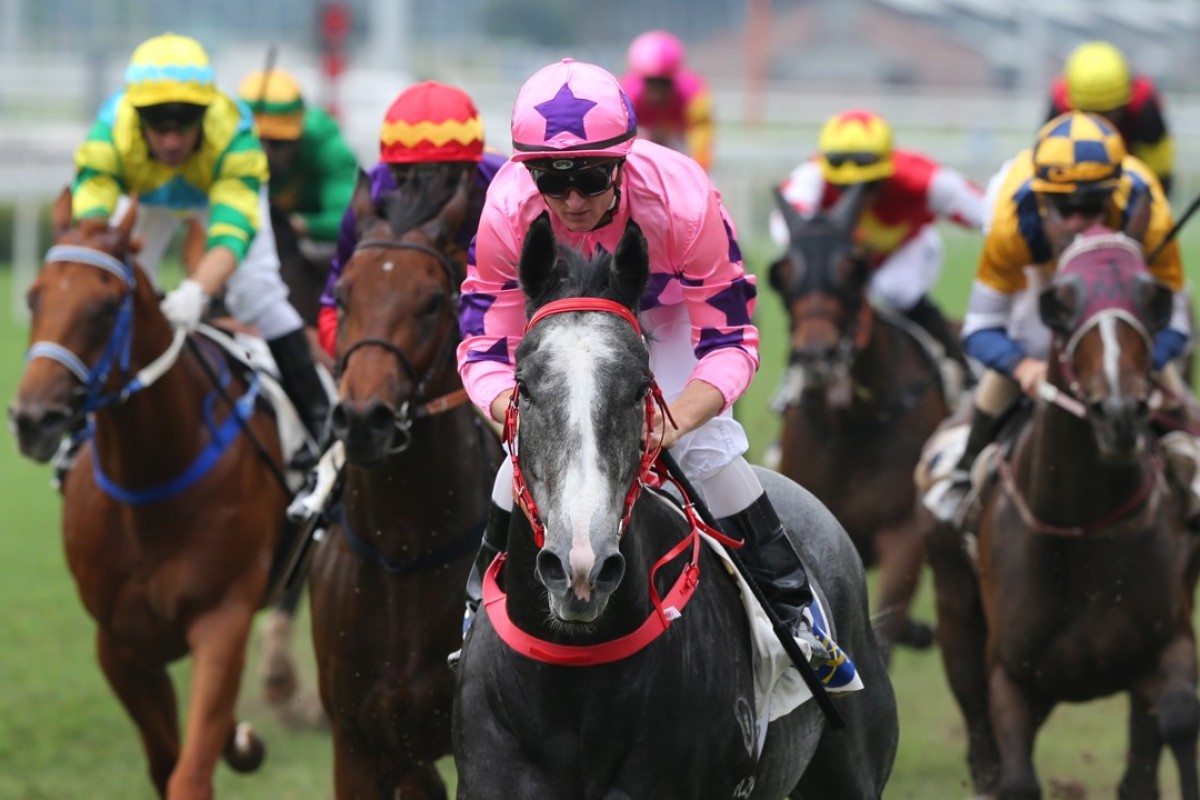 Champion trainer John Size is defying all his own rules by making a one-act affair of the trainers' title race, getting well ahead of his usual targets and perhaps even eyeing off Tony Cruz's win record.
A double with impressive debutants Hot King Prawn (Zac Purton) and Ivictory (Umberto Rispoli) underlined how strong the Size team is as he keeps producing new young horses with more wins in them.
Not since winning titles in his first three Hong Kong seasons from 2002 to 2004 has Size gone back-to-back but he now has an 18-win cushion over John Moore as he seeks his ninth championship in 14 years.
Along the way, his usual benchmark of success – the number of the meeting on the racebook – has been left in the dust.
He won the title last year with 68 wins but racked up his 78th winner for the current term on Saturday, giving him a lead over the racebooks of seven wins and a career-best season as a Hong Kong trainer as well, with another 17 meetings to be decided.
"They aren't things I think about. I take things day by day, train the horses, see what happens and don't take anything for granted and accept what comes along," Size said when asked if Cruz's 91-win record from 2006 was now within his compass.
"I don't know where I'd find that many wins but there are plenty of meetings left, sure, and we'll see what they bring."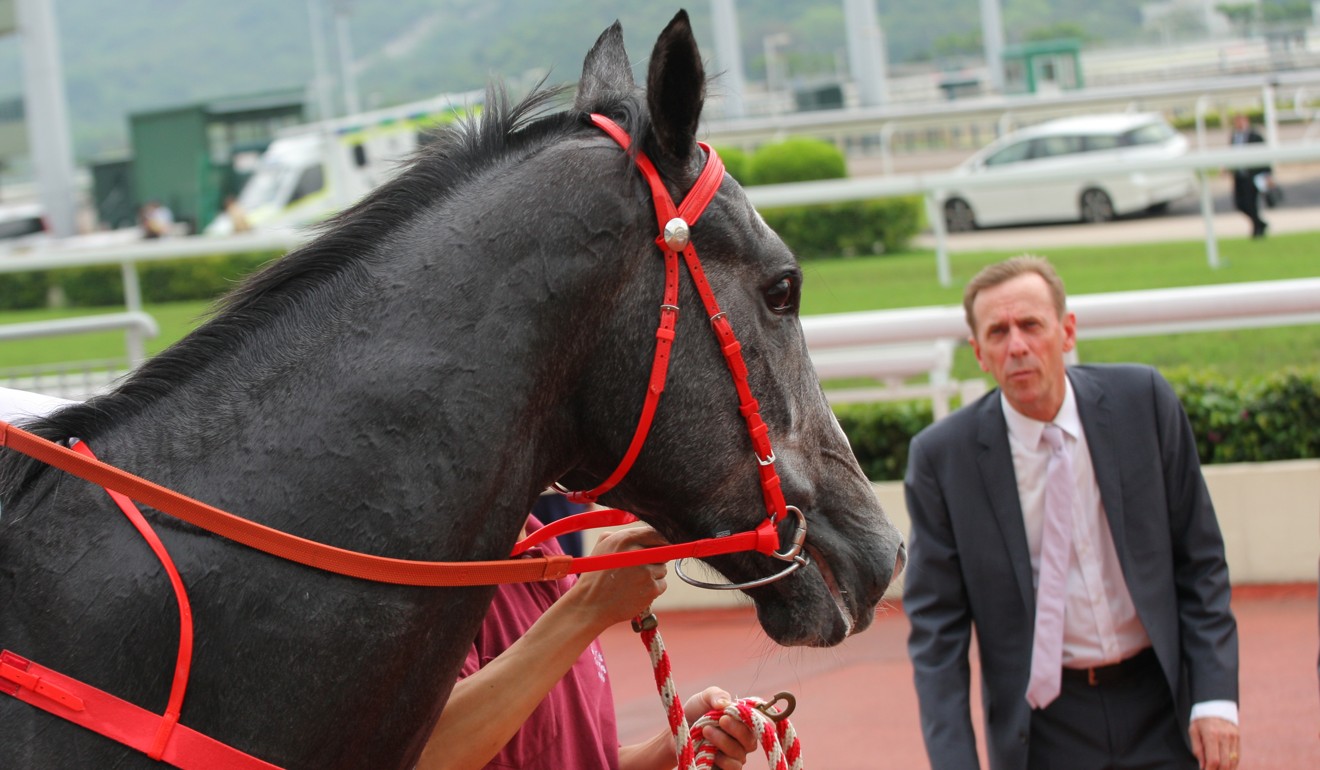 The public was well aware of griffin winner Hot King Prawn's ability from his local trials but, in a rarity for a griffin two-year-old, the son of Denman already had some experience under the belt after a preparation with top Melbourne trainer Robert Smerdon, including a barrier trial win in Australia.
"Education in a young horse is very important and he'd obviously had some prior education before he arrived. And he's such an intelligent horse that he adapted quickly to his new surroundings," Size said after the grey hacked up at long odds-on.
Phenomenal Zac Purton lands five winners and three seconds in sensational performance
Straight to the front, Hot King Prawn was never headed and Purton never had to get too energetic on the gelding either as he drew away by more than two lengths.
"This looked a barrier trial for him on paper and ended up that way too," said Purton. "It's a nice start for him and he's got a handy future. he's a lovely actioned horse, he just floats across the ground and there's a lot to like about him."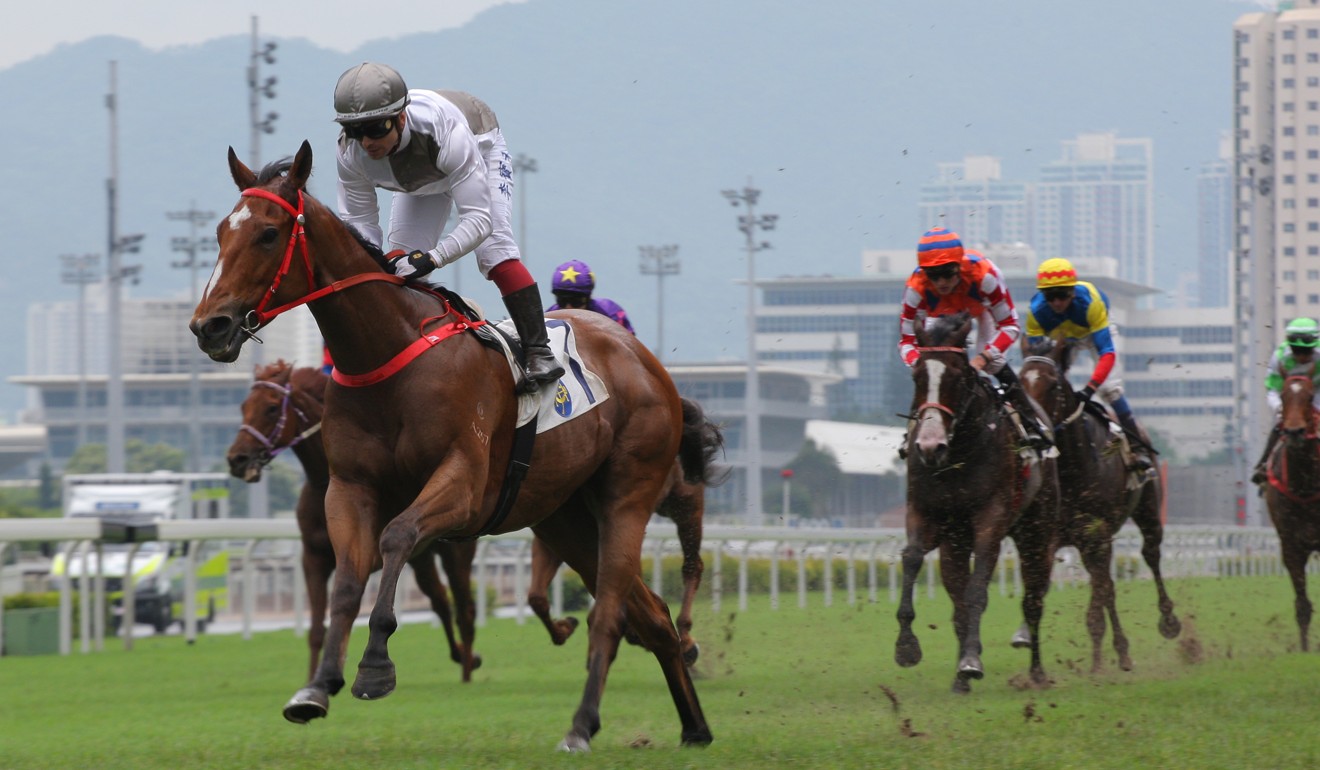 The second winner was not nearly as comfortable to watch for punters who backed three-year-old Ivictory down to third favourite in race five down the straight course.
The gelding didn't show early speed and was well back at the 400m and, from the grandstand anyway, apparently struggling to get into it.
Tony Cruz believes class Winner's Way 'will be one of the good milers'
"First start, it's hard to know where they'll settle," said Size. "I did think he would be closer than he was but I wasn't panicking either. Although he was well back, he was comfortable and he hadn't done much work in the first half of the race so I was always confident he would run on well.
"It was just a matter of whether he would run on fast enough to pick up the leader and he did, just. I'd say 1,000m is probably not going to be his distance as a he progresses but he got away with it today."