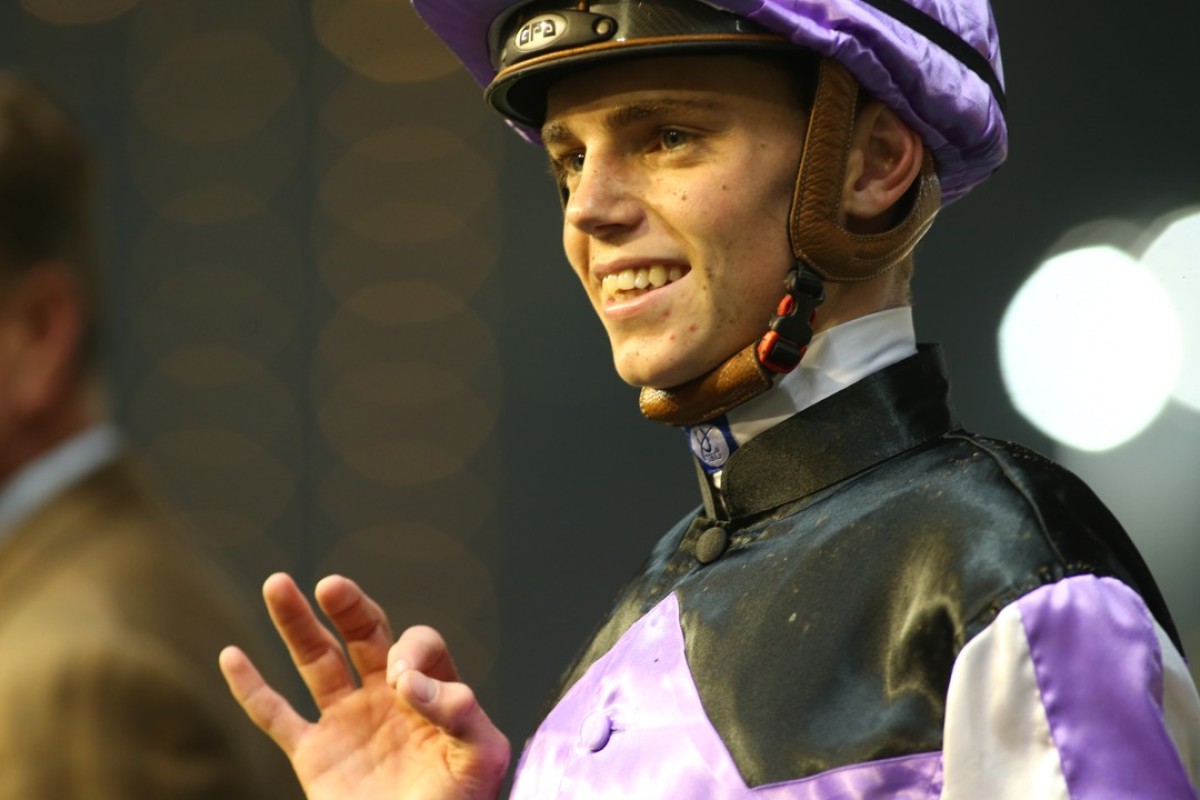 Young South African jockey Callan Murray had a dream start to his two-month end of season stint when he landed his first Hong Kong winner at Happy Valley on Wednesday night at just his sixth ride.
"I'm so happy. I know the job is all still to do but I was really hoping to get the first winner out of the way early just so it didn't chip away at me that I hadn't had a winner yet, and so I wasn't seen as unlucky," Murray said.
"I've got six or seven rides on Sunday so hopefully I can keep it going. The pace here is a bit faster than South Africa and I think my experience riding in Australia has helped me adjust. But I know everyone comes in as an underdog and has to prove themselves.
"I'm not setting any goal for the number of winners I'd like to get because then I might be disappointed if I don't get there but hopefully I'll improve as a jockey in the next two months, we'll see how it goes and I'd like to come back again next season."
The Tony Millard-trained Master Viking provided the firepower and was the right style of horse for a track that back-markers found tough going, parking up on the lead as he usually does then scrambling home.
Champion rider Joao Moreira's irregular run of Jockey Challenge defeats continued, with the honours going to Karis Teetan after he took the fifth, seventh and eighth races on Magnetism, Happy Cooperation and Convincible.
Happy Valley once again showed off its remarkable recuperative powers after the black and amber storms on Wednesday dumped 141mm of rain on the track between 9am and 4pm, after 55 mm had already soaked the course by breakfast time.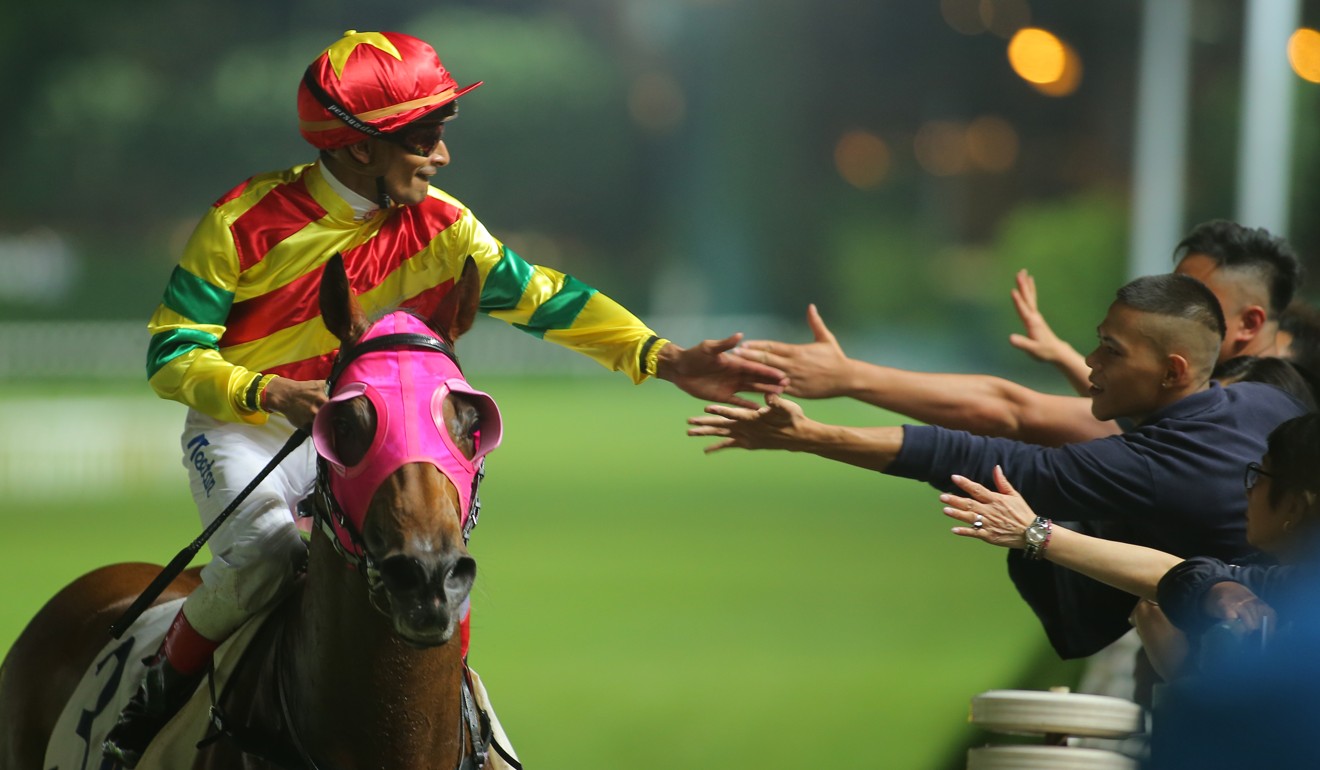 The track was upgraded from Yielding to Good To Yielding after race one and further upgraded to a Good classification after the second race, but it certainly did offer some assistance to on-pace runners and the usual Valley rules went out the window with most winners scoring by clear-cut margins.
Trainer Richard Gibson carried off a winning double with Planet Giant (Derek Leung Ka-chun) and Litterateur (Zac Purton) to take his season's tally to 15, within sight of the Jockey Club benchmark figure and an almighty recovery from where things sat several months ago.
But Gibson explained that he will look back on this season with some pride.
"For me, this has actually been a memorable season. We've faced adversity and come back strongly," he said. "In February, I looked at my horses and thought I could get 18 wins and we're getting there, but I feel now that we might even exceed that."
However the night's conditions ensured that Gibson had to sweat a little to get a result he expected in the Sauternes Cup.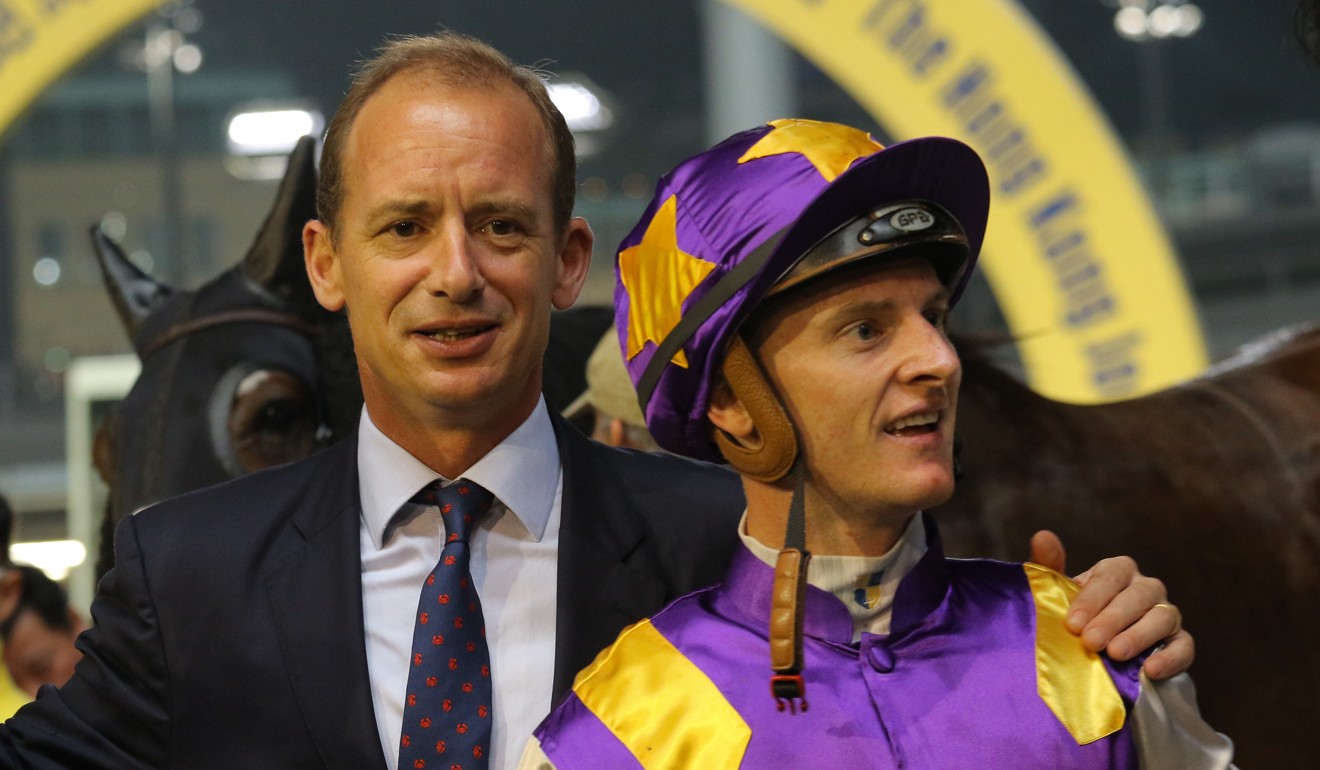 "I came to the races thinking Litterateur was the biggest 'sure win' from my yard all season and then had my confidence dented by a leader's track, because that isn't his style," Gibson said.
"But Zac nailed the ride and the horse was able to overcome the disadvantage because he is quite talented."
Let it rain ... and rain: Douglas Whyte hoping it stays wet for Helene Charisma at Sha Tin
The John Size-Olivier Doleuze combination continues to quietly chip winners in and Bond Elegance added one more to their recent successes as one of the night's hollow winners.
"He looked like he might be a dirt horse at first but the turf tracks were quite firm at that stage – now it just looks like he wants to get his toe in the ground whether it's dirt or turf," said Size.