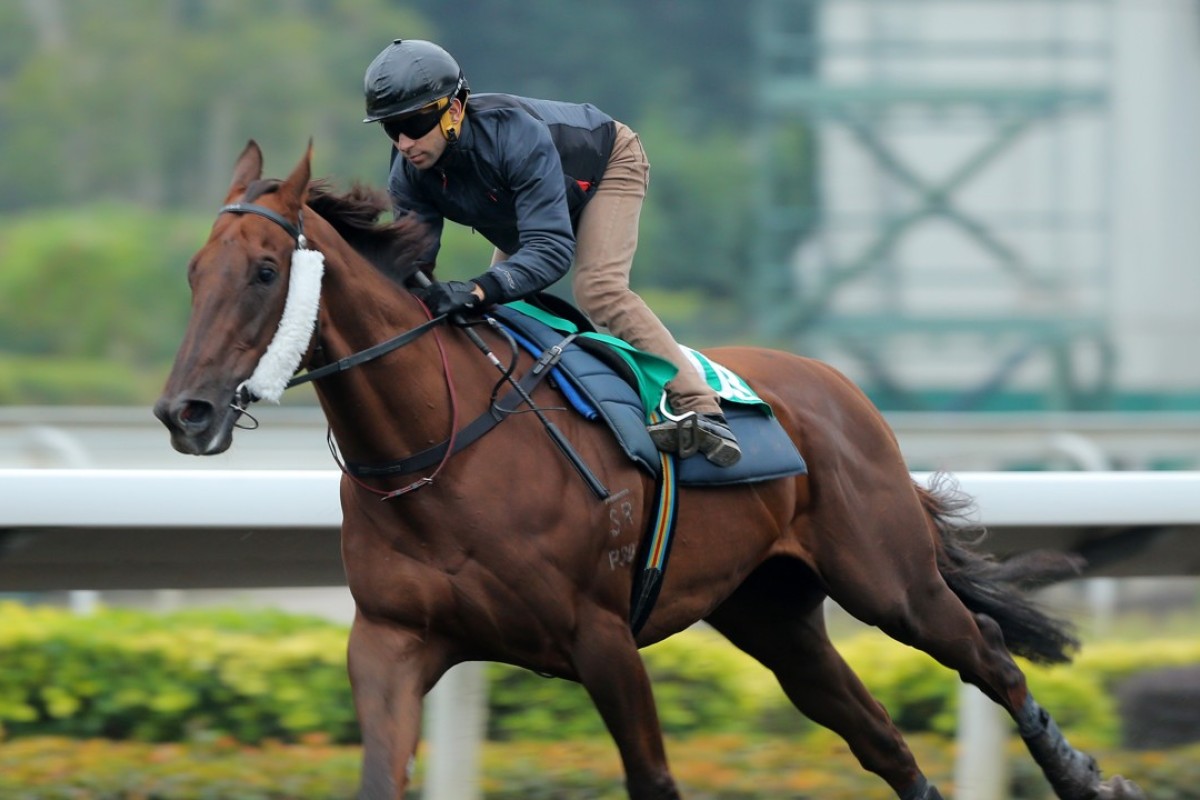 The local Group One season wraps up in the HK$10 million Standard Chartered Champions & Chater Cup on Sunday, with the quirky two-cornered contest between trainers John Moore and Tony Cruz holding the key to at least one Champion Award this season while Hong Kong bids goodbye to one of its greats.
The club will have a special farewell ceremony for Able Friend, the brightest star in the Moore-trained pantheon, who will retire to the Hunter Valley equine property in Australia where he was born, Stuart Ramsay's Turangga Stud.
"Able Friend will go into folklore as one of Hong Kong's legendary horses," Moore said. "Owners will be coming to me and saying 'buy me an Able Friend' instead of 'buy me a Derby horse'. It isn't an easy thing to do but I'm someone who always likes to look forward and I'd probably say 'maybe I can'. He's going back to where he was born and he's retiring sound enough that, maybe in a while, someone in Stuart's family will be able to throw a leg over him and ride him again – and he can go head to head with the kangaroos and the sheep on the farm."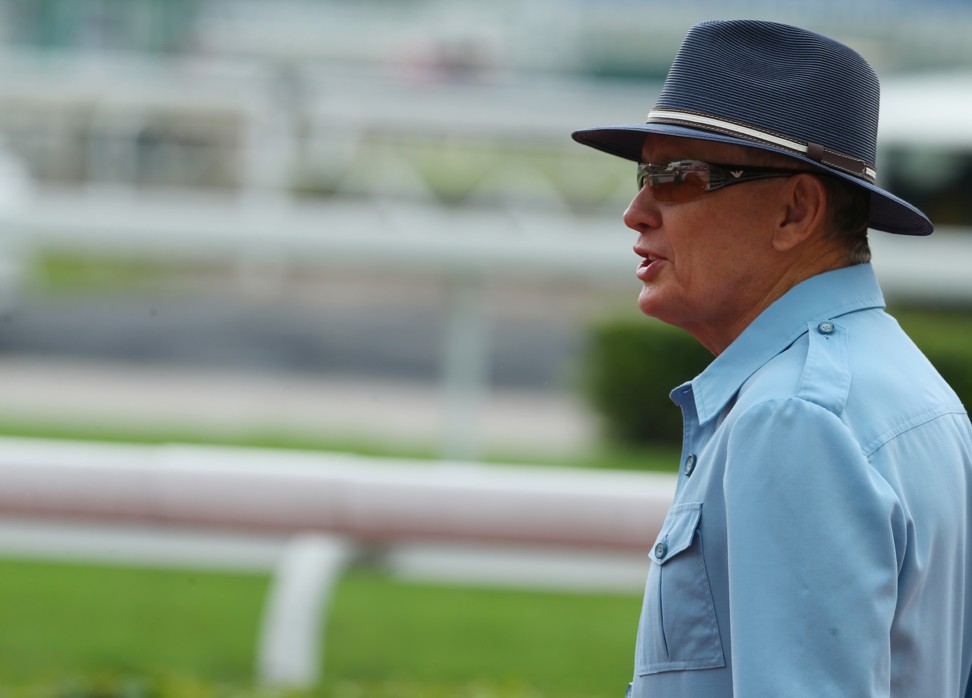 The Champions & Chater is always quirky, not the least because it is one of just three 2,400m races all season – all of them Group races and two of them Group Ones – and can throw up a surprising result but this edition is especially quirky as only two trainers have runners.
Between them, Moore and Cruz have won the race 11 times – using a bit of licence to include Cruz's two victories as a jockey in the 1980s – and one of them will add another, but Cruz has owned the race recently, winning the past four.
He has bowled over hot Moore-trained favourites in three of those, but Moore might have him surrounded this time with five of the seven starters in a race that will settle the title of the season's Champion Stayer, given that the Japanese claimed the other Group One at the distance in December.
A win for Moore-trained Werther could also throw out a proper claim for successive Horse Of the Year titles, ironically, in the major he didn't win when expected last year.
"I think I have several winning chances and I respect Tony's pair too, so it won't surprise me if there's no more than a length between a few of them," Moore said. "Basic Trilogy is the one with a big job ahead to win but he will be the leader at a reasonable speed, it won't be run at a dawdle and everyone will get their chance. A little sting out of the ground would be perfect for Werther but it doesn't look like the weather probably is going to give us that."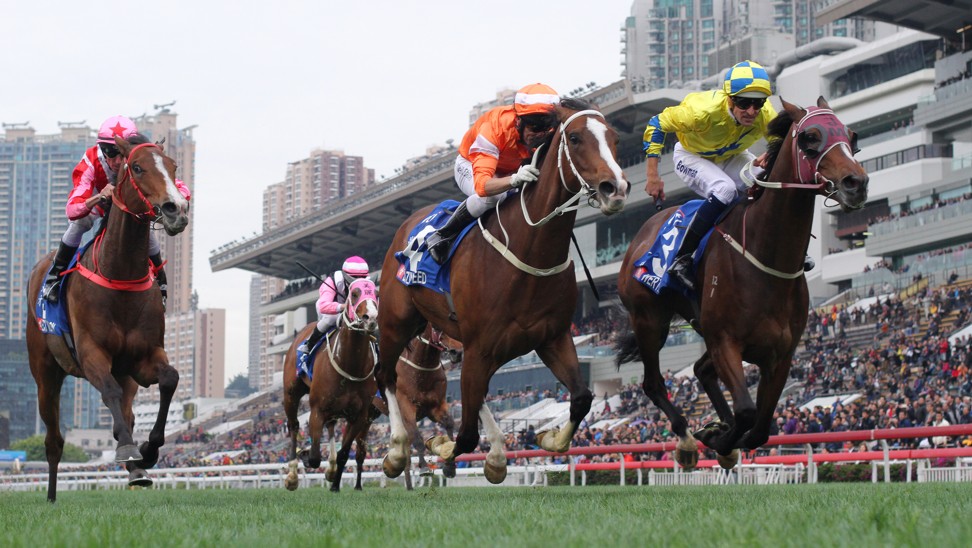 Still, Moore is taking heart in a track surface at Sha Tin which has not looked to disadvantage horses who "like to get their toe in" lately, suffering as it is with a receding hairline.
"The track isn't in great shape. I walked it on Friday and it's very bare on top, with a lot of top dressing. Maybe that will help him," said Moore, who has removed Werther's blinkers today. "His jockey, Hughy Bowman asked if we could do that, just so the horse isn't so strong on the bridle, just to help him get the 2,400m, although we know he did get that distance in Australia as a three-year-old. Due to the setback he had early in the season, Werther has had a different preparation to last year when he finished the closest of thirds, but he looks great, his coat is dappled up and he worked lovely this week."
In the other feature, it is Moore who is surrounded as John Size provides five of the 10 runners in the Sha Tin Vase, 1,200m but Moore is hoping Magic Legend, the youngest runner in the field, can get a toehold amongst the top sprinters now, knowing his best is still ahead next season.
How today's surface plays will be interesting. Jockey Club director of racing operations, John Ridley, said earlier in the week that the club would take unusual action, over concerns with the shifty top on the track, and planned to roll it before race day.