While the cat's away the mice will play? For Umberto Rispoli at Sha Tin on Sunday, it was a case of playing while Joao and Zac were away in Japan but his four-timer offered definitive evidence that he can do the job with the right opportunities.
The Italian made no mistake with his plum mount, Ivictory in race two, then replaced Moreira to add a second for John Size with Jolly Bountiful, before Laugh Out Loud and Mongolian King rounded out his second Hong Kong four-timer.
"I guess if Joao Moreira was here, I would have won two or three races instead of four but you know, there were still plenty of good jockeys here," Rispoli said. "I have ridden quite a bit here in the last five years and Hong Kong is always like this. There are more than one or two jockeys here who can ride winners if they get the right horses.
"Laugh Out Loud and Mongolian King have been deserving a win all season and today they had no bad luck, so it's no surprise they won, but when you ride for John Size, really it is a different type of horse to ride. You notice the difference in the last 50m."
Rispoli had been aboard Ivictory when the three-year-old won impressively on debut down the straight 1,000m, and kept the unbeaten record intact despite a few nervous moments trying to get a run from behind the leader in the straight.
"When I spoke to John on Saturday night, he said Amazing Moments might try to come across and lead and he said that was OK, to let him go. For a young horse, second race with 133 pounds, I could see the sense in that so it's what I did," Rispoli said.
Lucky Master – the easiest winning percentage Chad Schofield has ever earned
"When we turned into the straight and I had the leader and the horse on his outside, Noble De Boy, keeping me in. I had plenty of horse, I wasn't worried about that, but either one had to kick or one had to fade or I was going to be stuck and they were both going about the same but luckily the leader rolled away from the rail and I had somewhere to go through. He responded like a good horse and should
handle the next class."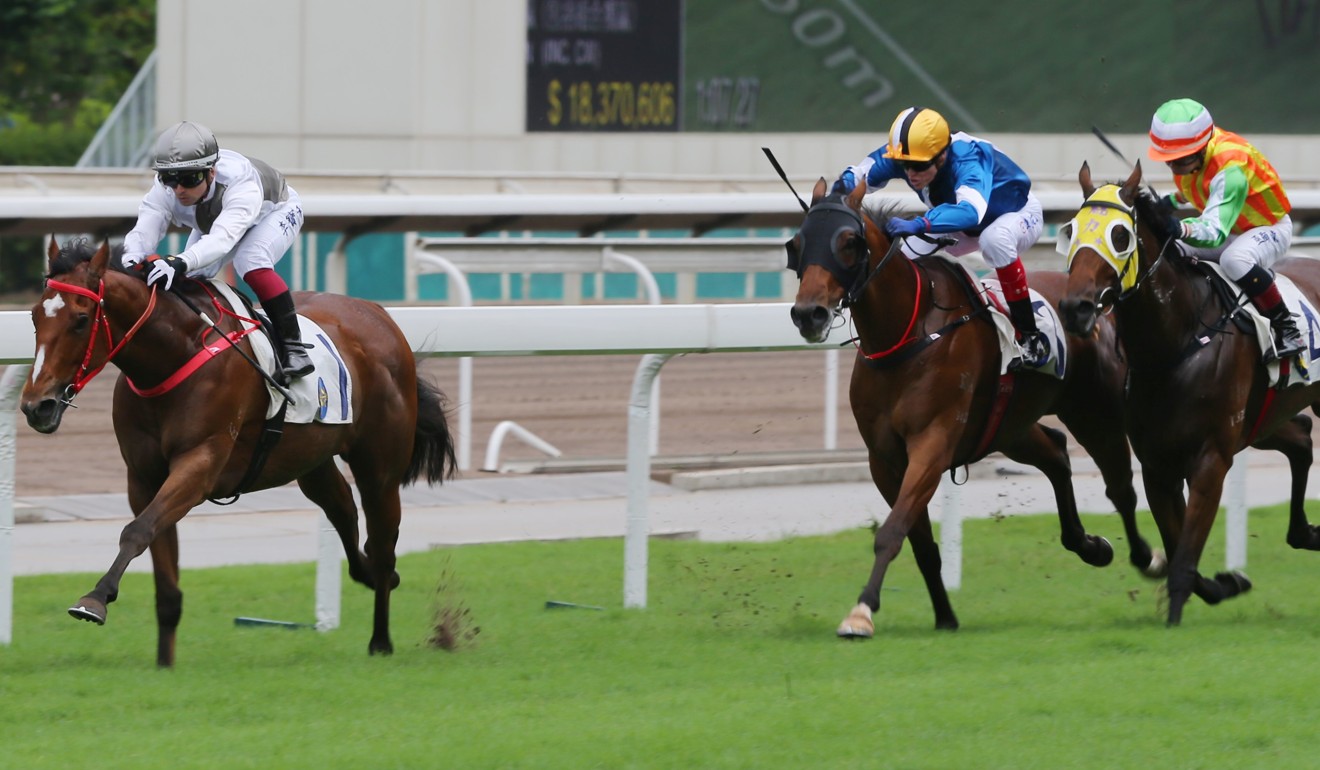 Rispoli might have won more easily on Jolly Bountiful but for "the problem of doing the form", as he left an inside position rounding the home turn to play the percentages and get out into open ground.
"I could have stayed there but I had High Energy in front of me. I did the form and knew he wasn't the horse to beat so I didn't want to be behind him," Rispoli said of the 86-1 chance who surprised by being the horse he ran down on the line.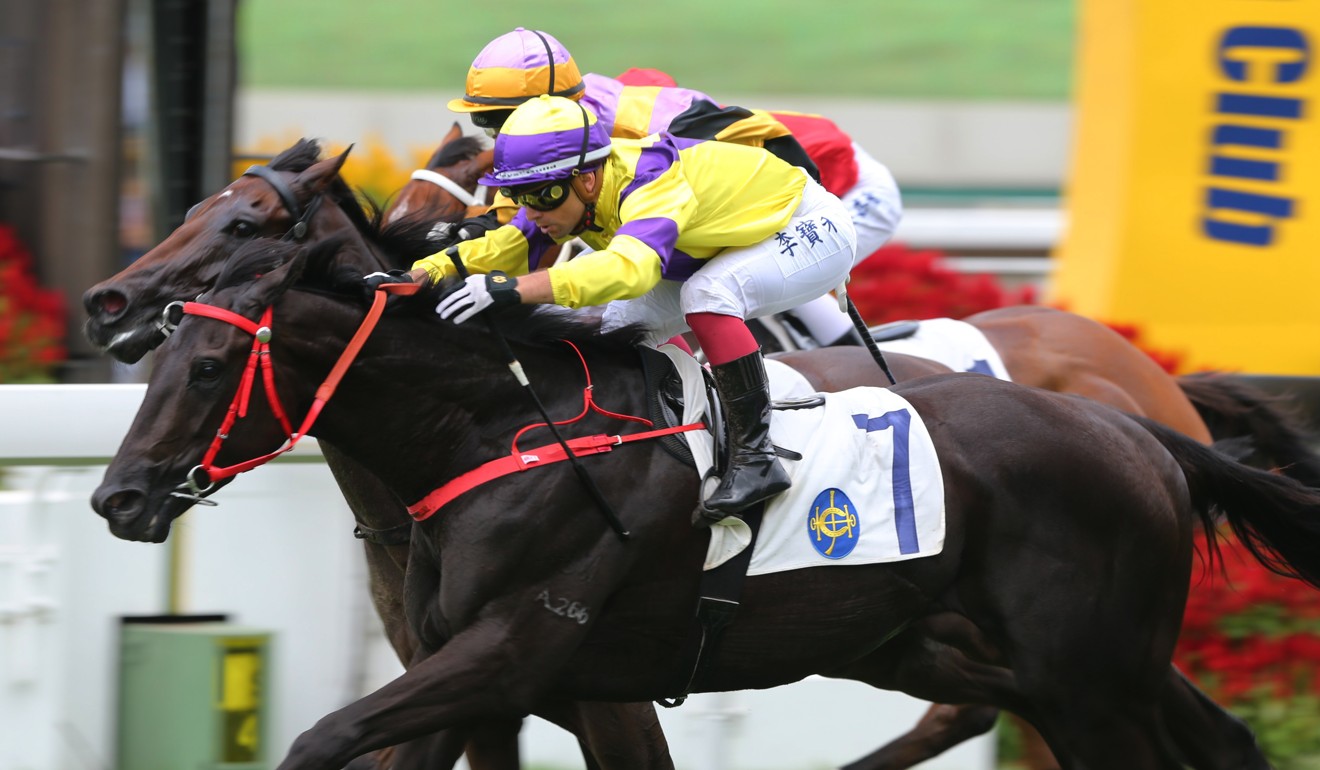 "I also noticed that Jolly Bountiful took some time to finish in his race at Happy Valley so I wanted to be sure I had the time and room to wind him up. I was close but, from the 200m, I always felt he would get there. He'll be better at 1,400m."
Rispoli's previous quadrella came at Sha Tin on New Year's Day, 2015.