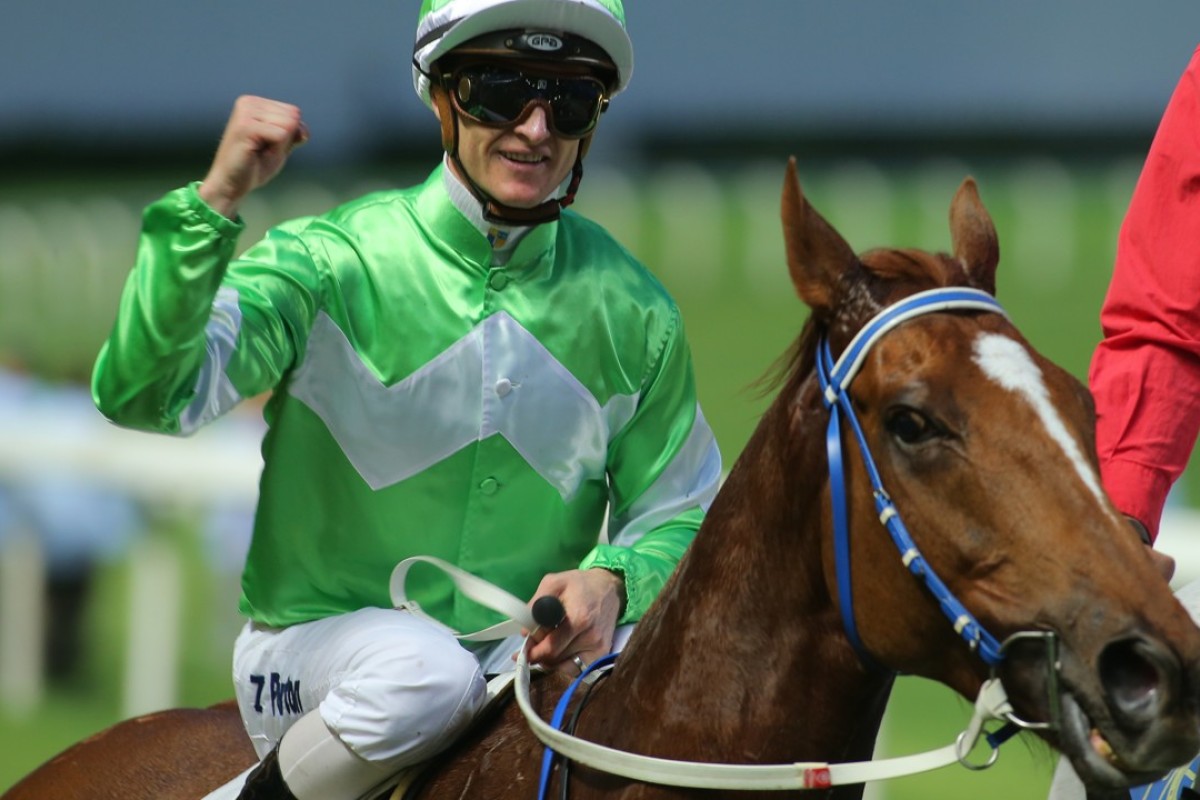 Most of the winners at Happy Valley on Wednesday night had something in common; they were ridden by Zac Purton or Matthew Poon Ming-fai or they were making their racecourse farewell.
Purton landed his century of winners for the season in the opening race, when Premium Champion was the first leg of a Caspar Fownes double, then added Good Choice for Dennis Yip Chor-hong and Fortune Bo Bo for Benno Yung Tin-pang to make it 102 and counting.
Joao Moreira finished the evening winless and still tantalisingly short of breaking his season record of 168 but Purton was just pleased to crack three figures for the second time in his career.
"Statistics tell you it's not easy to do – only three jockeys have ever won 100 races in a season here, so it's pretty satisfying," said Purton, whose ability to get to the century is also handicapped by being a relatively heavyweight jockey with fewer rides available to him.
"It's something that doesn't happen without a lot of support from owners and trainers and I've won for three of my good supporters tonight."
The night was peppered with winners who will be looking at retirement now, although Yip recanted, temporarily, after initially saying Good Choice had run his last race.
"The owner has a permit for next season so he will bring a new horse in but there is still one more chance to run Good Choice before the end of the season so he won't be retired until after that," Yip said.
Retirement is potentially on the cards for Premium Champion while Fownes said that Grace Heart had already staved off retirement once this season.
"He really lost form for a while there in mid-season and the owner was talking about retirement but I gave the horse a spell and he has come back and won two races from three starts for us," Fownes explained.
"Now I'm thinking he could nick one with a light weight when he goes up in grade to Class Three again, the way he won tonight. But he does still have his problems. He had a corn on his left front foot and we were actually touch and go getting him through the vet check for this race.
"I know David Ferraris said good things about the farrier, Guy Errington, last week but I want to add my praise too – he put a three-quarter shoe on Grace Heart to take the pressure off the sore part of the foot and, as you can see, the horse not only passed to run but showed his best as well. That's a great job."
Poon had a few trainers nervous about booking him for the weekend when Go Go Win and Grace Heart took him to 19 wins and one shy of reducing his claim, but he failed to salute for the rest of the night and will still claim 10 pounds on Saturday.
The Ricky Yiu Poon-fai-trained Go Go Win was another headed for retirement and a green paddock after his Class Four win and Yiu added another apprentice-ridden winner, Outlawed (Jack Wong Ho-nam), for a double. The winner was Wong's 45th in Hong Kong, meaning his claim is reduced to five pounds from Saturday.
"Go Go Win is consistent but he doesn't win often and it might be while before he does again now he's back to Class Three, so that's it for him," Yiu said.
The Tony Cruz-trained Time Warp broke a course record for 1,800m at his previous start and almost collected a second record when he won the 1,650m Class Two – his time only 0.2 seconds outside the record which has stood since 2006.
"I think he just likes Happy Valley – that's two wins and a placing for three attempts and the kinder surface suits him so we'll keep him here as much as possible," Cruz said.