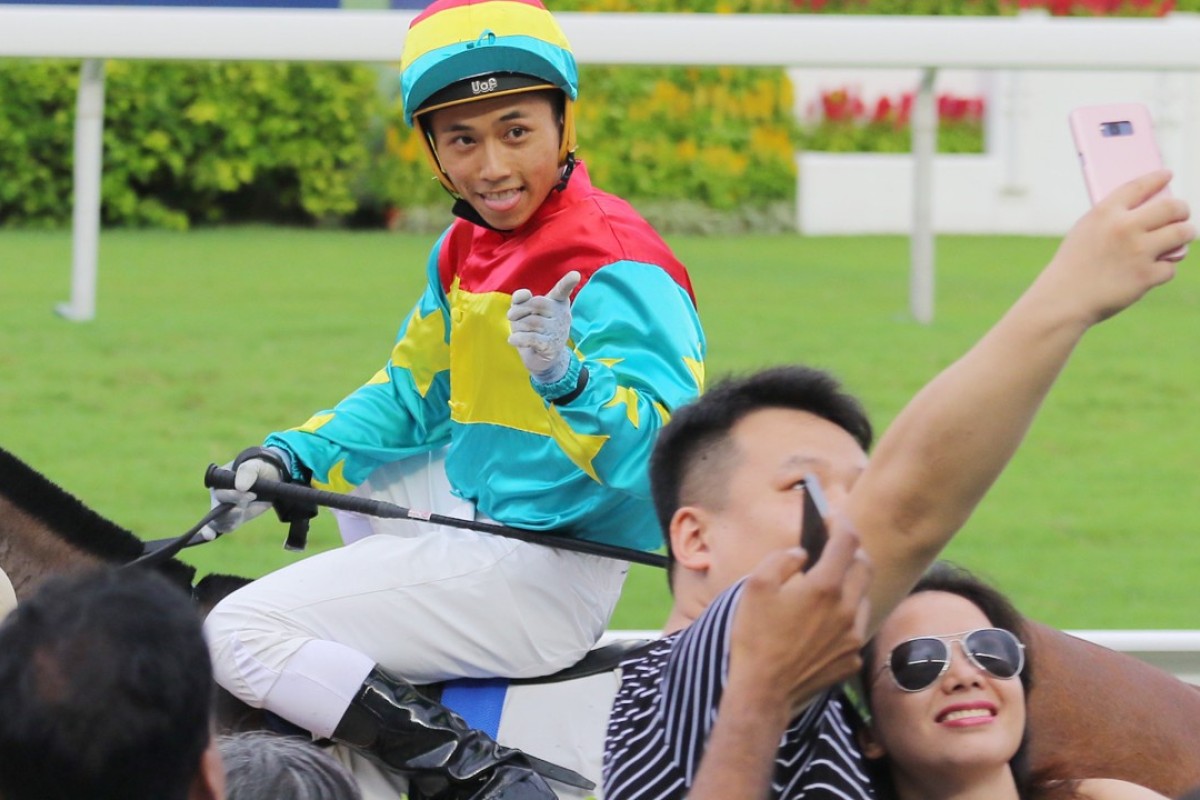 From being knocked out on his first day, to out-riding his 10-pound claim in a flash and spending time on the sidelines through multiple suspensions, it is little wonder Matthew Poon Ming-fai is looking forward to some time to reflect on the last three-and-a-half months.
That's how long Poon has been a jockey in Hong Kong, and despite all of the winning – another double on Sunday took him to an impressive 22 in his rookie term – it has been a roller-coaster ride for the 23-year-old.
"Everything has happened in such a hurry, and I don't think I have found a rhythm yet and I haven't had a chance to think," he said. "The off-season has come at a good time, I can relax – and I can freshen up my mind. I can have a rest and come back better.
"Every day you have to improve, with everything, mental and physical, but if you keep pushing all the time and don't stop, you can't really think about what you have done wrong and how you can improve it. I need the break so I can absorb what I have learnt so far."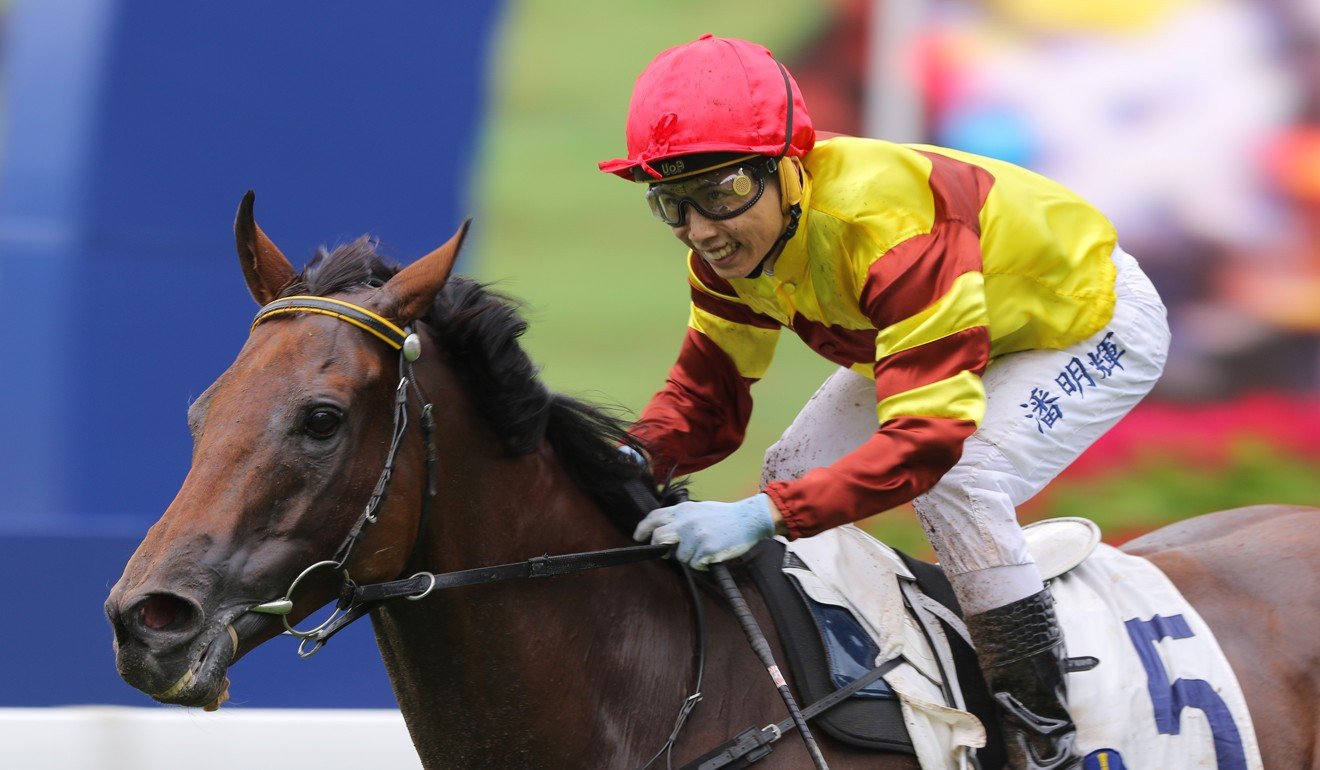 Poon won't rest for too long, with the young gun set to spend two weeks riding in Singapore from August 1, but he was glad to be leaving Sha Tin on a winning note, having won at least one race at 13 of the 14 meetings he has ridden at.
The first of his wins had the added bonus of helping Michael Chang Chun-wai notch a crucial 16th for the term with Our Folks.
"I was really happy for Michael," Poon said. "I was a bit worried on turning though, the horse was off the bit and struggling. I didn't think he would win, but the old man dug in and got the job done."
Poon's win on Solar Hei Hei was his ninth for boss David Hall this term, the trainer achieving the unique distinction of preparing the first and last winners of the season.
Solar Hei Hei has somehow remained stationed in Class Two despite not having won in more than a year and placing just twice in 11 starts this term, but the combination of Poon's seven-pound claim and some soft ground helped the five-year-old break through.
Poon's ride on Solar Hei Hei wasn't exactly pretty, but it didn't need to be, as he pushed forward from barrier 13 to sit outside the leader before the gelding kicked away, holding off the fast-finishing Baba Mama.
"Actually I think the softer ground helped a lot of older horses out there today," Poon said.