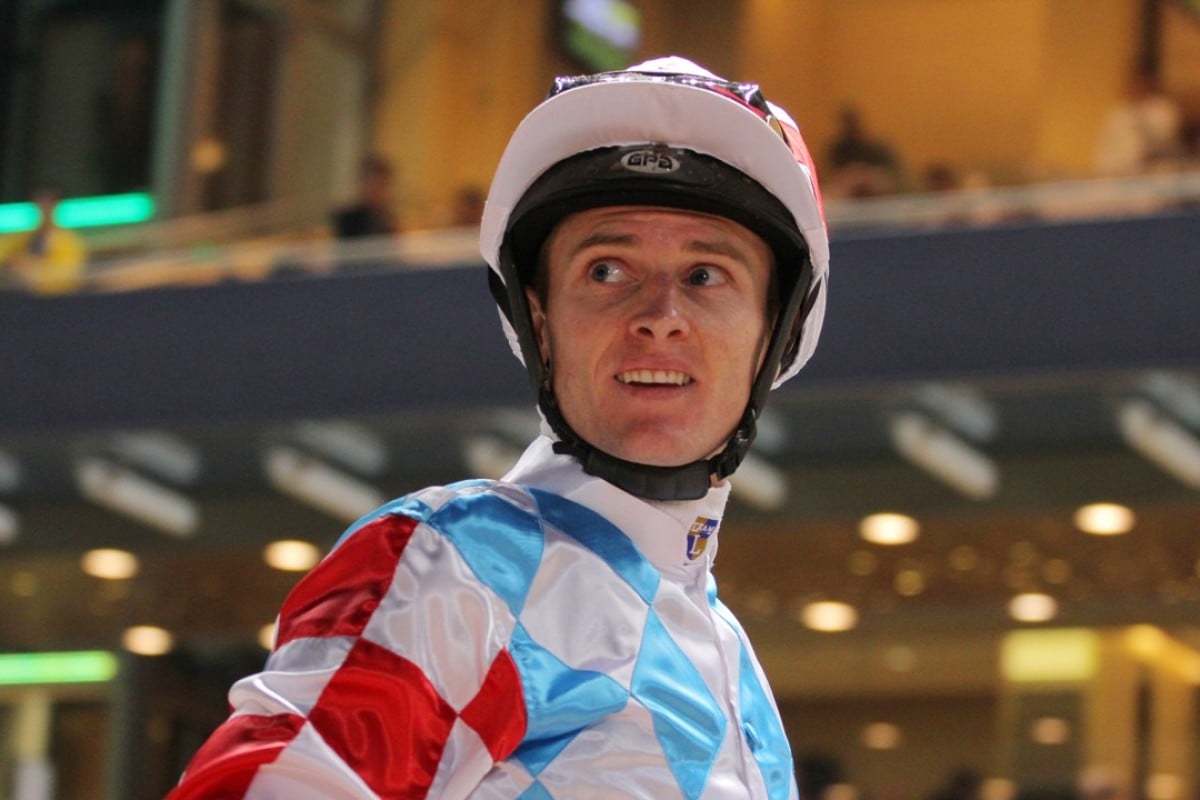 Faced with the daunting prospect of being the prime challenger to defending champion Joao Moreira, it is no surprise Zac Purton's goals tend to be a little more personal these days.
Purton's epic quest to end Douglas Whyte's championship reign was completed in 2013-14, but Moreira's ascension to the throne has consigned the feisty Australian to second place for the past three seasons.
It's not that Purton has completely given up hope of snapping the Magic Man's spell and once again lifting the championship trophy.
"But I think I'm a realist and assess things pretty well," Purton said on a rainy Monday morning at Sha Tin. "When Joao has such a big advantage at the weights and so much support, it makes it difficult to think that you are going to win the championship. Still, it's a long season and anything can happen."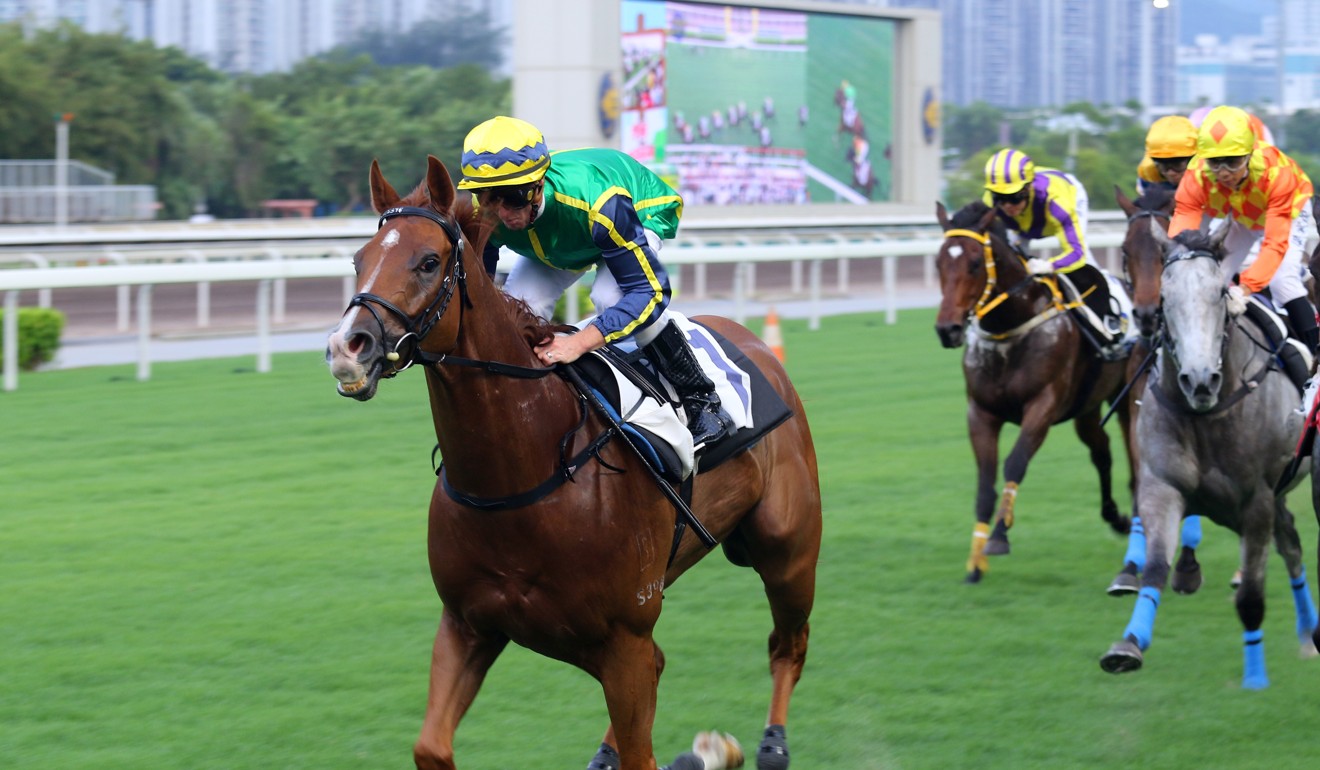 The Australian compiled one of the greatest seasons of all time last term with 107 winners, even going win-for-win with Moreira for a two month run late in the campaign, but still finished 64 wins behind.
"Over the last couple of months of last season I rode as many winners as he did, so if I could get that level of support throughout the whole season perhaps I could make things interesting. Then it would come down to injuries and suspensions, it's never out of the realms of possibility," Purton said.
"But really it's too early for me to be worrying about any of that anyway, for me my goal is to ride 100 winners each season and hopefully pick up some nice horses in the big races."
It is at that top end of the ratings where there is not so much a gap for new horses to move into, but a gaping chasm left by a host of high profile retirements, and Purton suggested he would be looking to overseas horses for at least some of the international races.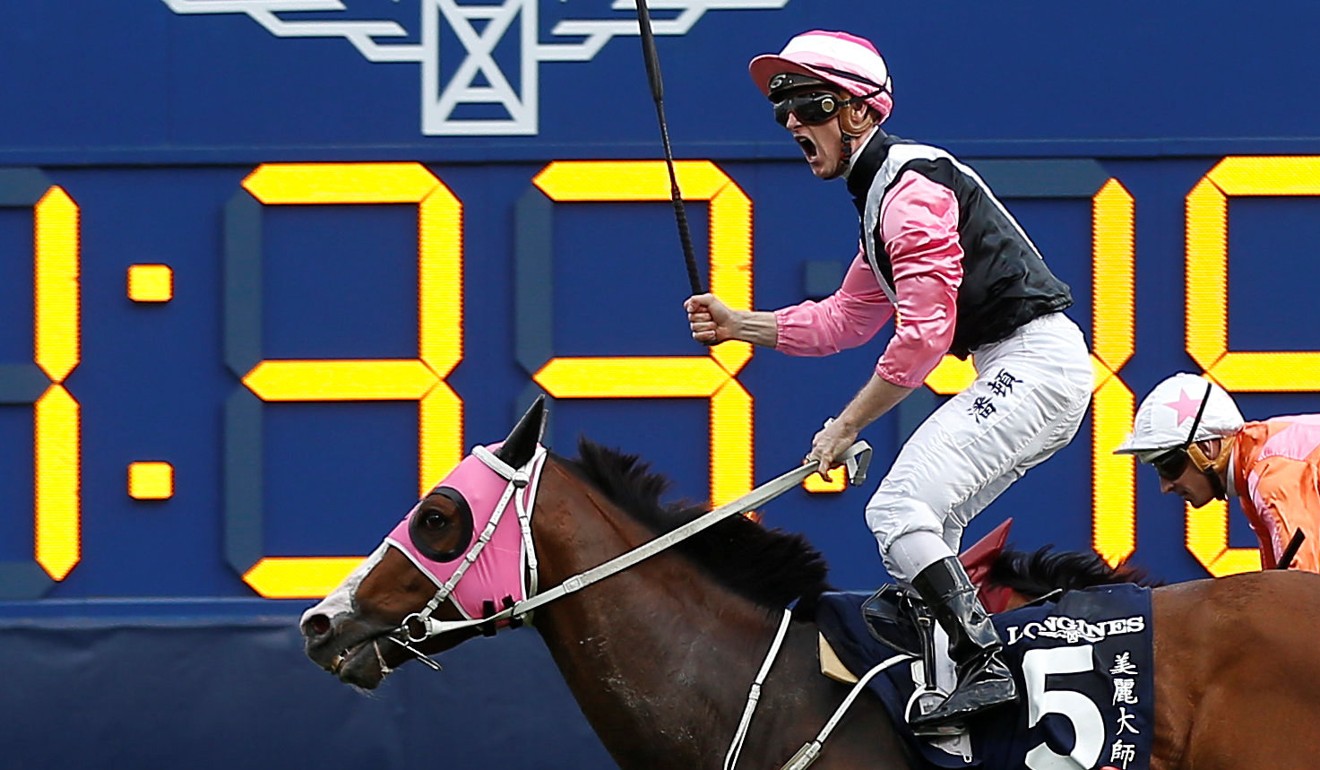 Purton won two of the four features on international day last year and although Beauty Only remains a contender in the mile races, sprinter Aerovelocity is gone and the Australian is likely to look to his homeland to fill the void in that category.
"The trainers of Takedown, Spieth and In Her Time have been in touch and indicated they could come to Hong Kong and it looks a year where our sprinters, outside of Lucky Bubbles, do look pretty thin," he said, adding that he may head down under to ride all three of those sprinters during the Australian spring.
"Hong Kong is in a little bit of a rebuilding stage at the moment, I think we are shallow across all of the distances and it looks a year where the overseas horses could hold an advantage. Beauty Only still has more to give in the mile races, but you get to the 2,000m category and what have we got? Werther and Pakistan Star look like the only two horses capable of measuring up at that level. The staying races look just as open, so it is a season where our young and up-and-coming horses are going to get a chance to take that place if they are good enough."