Joao Moreira's march to a fourth straight championship seems assured but the arrival of Tommy Berry at least provides a rival of sorts to the Magic Man and breathes life into the upcoming season.
Moreira has ridden 145, 168 and 171 winners respectively in the last three terms, and even though the Brazilian said he will not surpass his record in 2017-18, it is hard to imagine him not pushing close again.
Berry, already with a history of out-duelling Moreira in big races here and abroad, arrives as John Moore's stable jockey ­– the first time the leading prize money trainer has employed a retained rider since Darren Beadman filled the role in 2011-12.
Being tied to Moore might mean less wins overall for Berry – by virtue of the fact he cannot chase hard for outside rides – but it also means more opportunities in the feature races, in which the stable will provide ample ammunition.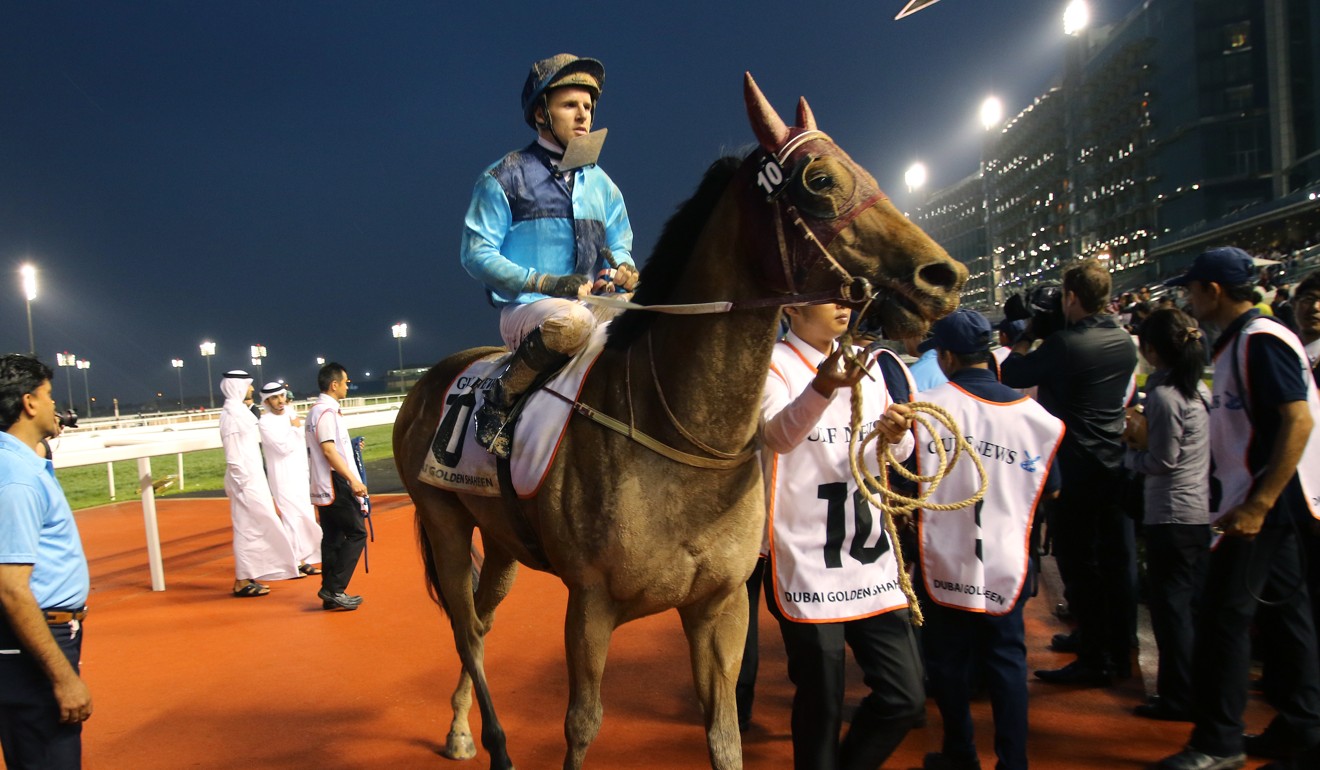 The Moreira-Moore combination was waning anyway, and look to Moreira to solidify his relationship with the other top stables and continue his love affair with Japan's marauding visitors – he has ridden three Group One wins at Sha Tin in the last 18 months for Noriyuki Hori alone.
Berry's arrival may affect fellow Australian Sam Clipperton more, at least in terms of total wins, with 16 of his 40 wins supplied by Moore in what was an impressive rookie campaign.
Some consolation to Clipperton is that Moore has indicated he will be second seed to Berry in the feature races, a role that Jeff Lloyd proved can be a fruitful one when he acted as a lightweight foil to Beadman.
Stable and strong, rather than stale, is perhaps a better way to describe the opening day line-up of riders with Zac Purton leading a roster of tough veterans like Neil Callan, Olivier Doleuze, Brett Prebble and Douglas Whyte all chasing the seemingly indomitable Moreira.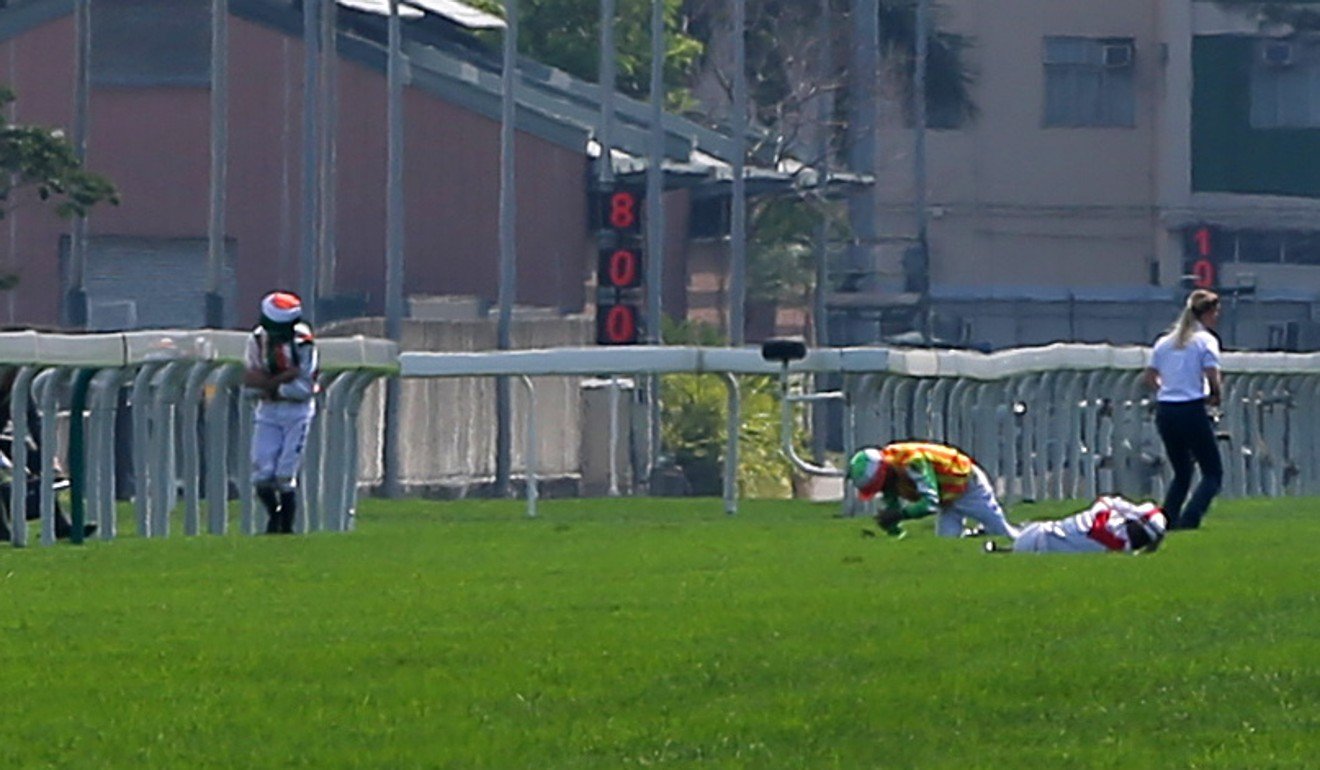 Plucky Italian Umberto Rispoli starts a season full-time for the first time, while Nash Rawiller returns from a late season injury, no doubt re-energised a refreshed.
Hoping to break into the top bracket will be Chad Schofield, for whom trouble with stewards again limited his output, the young gun spending an average of one in four meetings sidelined through suspension last season.
Matthew Chadwick is another for whom recent returns have been below par, but in his case it has been a rotten run with injuries responsible – the question for him is whether the 27-year-old can regain some of the support he had as an up-and-coming star.
Apprentice jockeys made an affect at the tail end of last season and again the claimers should provide interest ­– especially Matthew Poon Ming-fai, who returns after a confidence boosting off-season cameo in Singapore.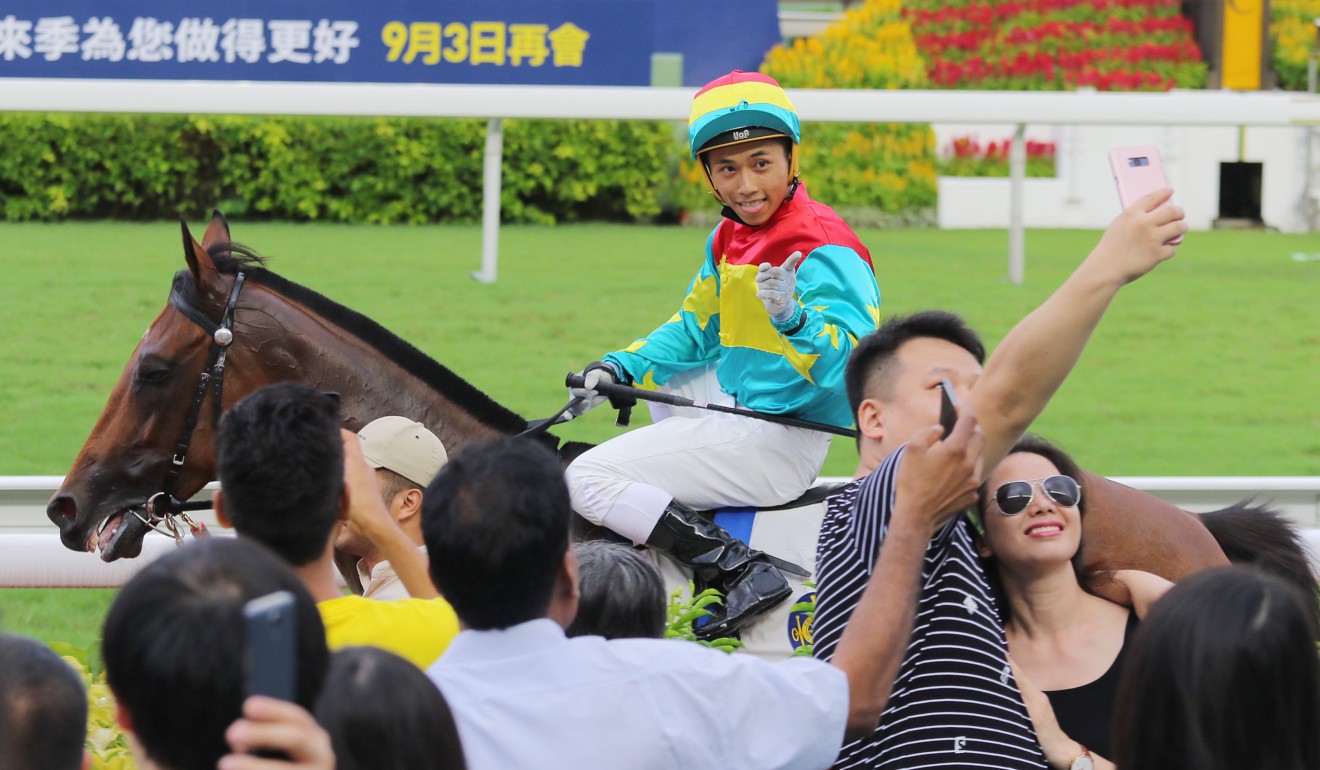 Poon was declared a star even before arriving last season and it is safe to say the Poon Train probably exceeded expectations with 22 wins, even if it was a bumpy stint that included a first-day injury, careless riding charges and even a positive to flu medication.
His arrival seemed to light a fire under the tail of Dylan Mo Hin-tung who will be looking to capitalise on the momentum of an end-of-season run that took him to 24 victories after he had ridden just one winner from his first 111 rides.
Poon and Mo's elevation leaves the door open for a 10-pound claimer, a vacancy that could be filled by mid-season by Victor Wong Chun, who is under the tutelage of Poon's former mentor Richard Jolly.
This season was already looking like a make-or-break campaign for the one-time wonder girl Kei Chiong Ka-kei, who suffered a severe case of second-year syndrome as her career progression stalled. A finger injury now means she will miss the first two months of this season.
The other local riders, Keith Yung Ming-lun, Derek Leung Ka-chun, Jack Wong Ho-nam and Ben So Tik-hung, will also be looking for better luck after suffering injuries last season.