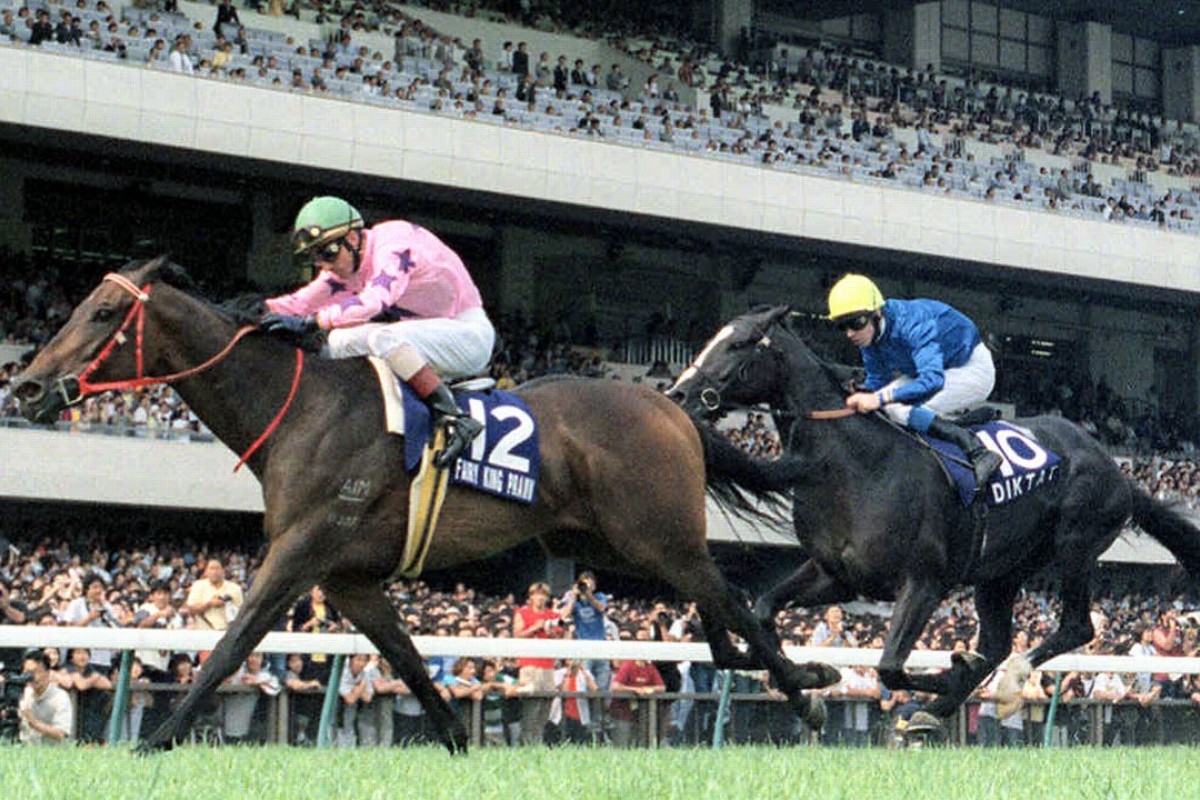 More than 17 years after then-assistant trainer Danny Shum Chap-shing used a history-making overseas success as a springboard to promotion, his current assistant Jimmy Ting Khoon-ho is hoping Sunday's big races in Seoul will put him in the spotlight.
Shum-trained pair Circuit Land (Korea Cup) and Lucky Year (Korea Sprint) tackle the rich feature races at Seoul Racecourse, but it's Ting who has travelled with the horses, ridden them in most of their trackwork and overseen their preparations.
"It's totally different to being at home – there's a lot of preparation, monitoring temperatures, checking how they are eating and making sure they are happy," Ting said.
Shum described the 'travelling foreman' role as "being the boss" and added that his second-in-charge had done a great job on his first foreign trip.
"Back at Sha Tin he executes orders from me, but here he is in charge and responsible for everything," Shum said.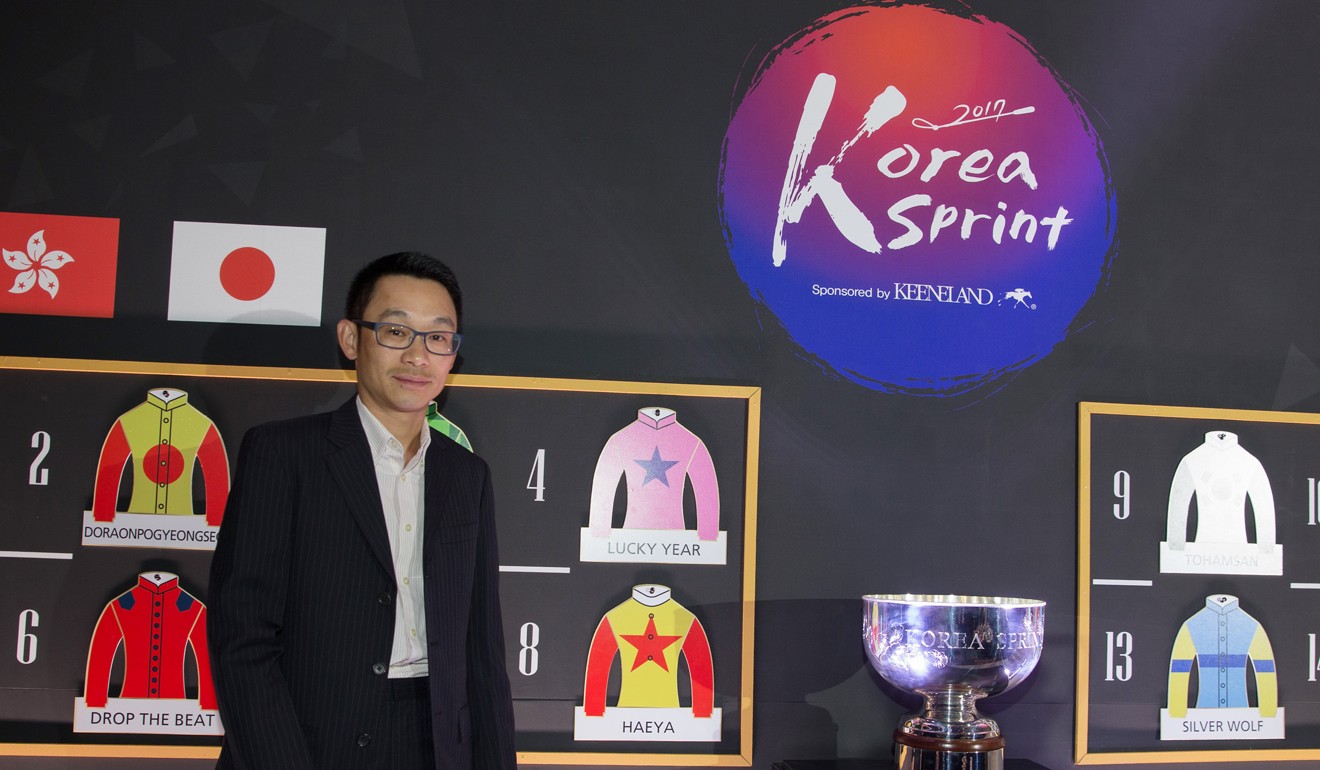 In 2000, Shum was assistant to legendary trainer Ivan Allan when Fairy King Prawn won the Yasuda Kinen in Tokyo, the first success by a Hong Kong-trained horse in a major overseas race.
Shum, who was granted his own licence three years later, had travelled the world with Allan's international runners, taking responsibility for the likes of Oriental Express, Daliapour, Indigenous, Fairy King Prawn and others in England, Singapore, Dubai and Japan.
No doubt Shum sees a bit of himself in Ting: a hard-working, likeable and ambitious AT whose ultimate aim is to take a stable of his own.
Not that Ting is rushing; he was thought to be vying for the last trainer's licence to be made available and was just edged out by Frankie Lor Fu-chuen, who started his career with a debut win last Sunday.
"That's my dream, to become a trainer," Ting said. "But it's not up to me, all I can do is apply. Maybe I will never get there, but that's what I want. If I get a licence, I'll be a trainer, but if not, I'll stay an assistant."
A lifelong Hong Kong Jockey Club employee, Ting quit riding at 30, in part prompted by the retirement of his then boss Brian Kan Ping-chee, but also to pursue his dream.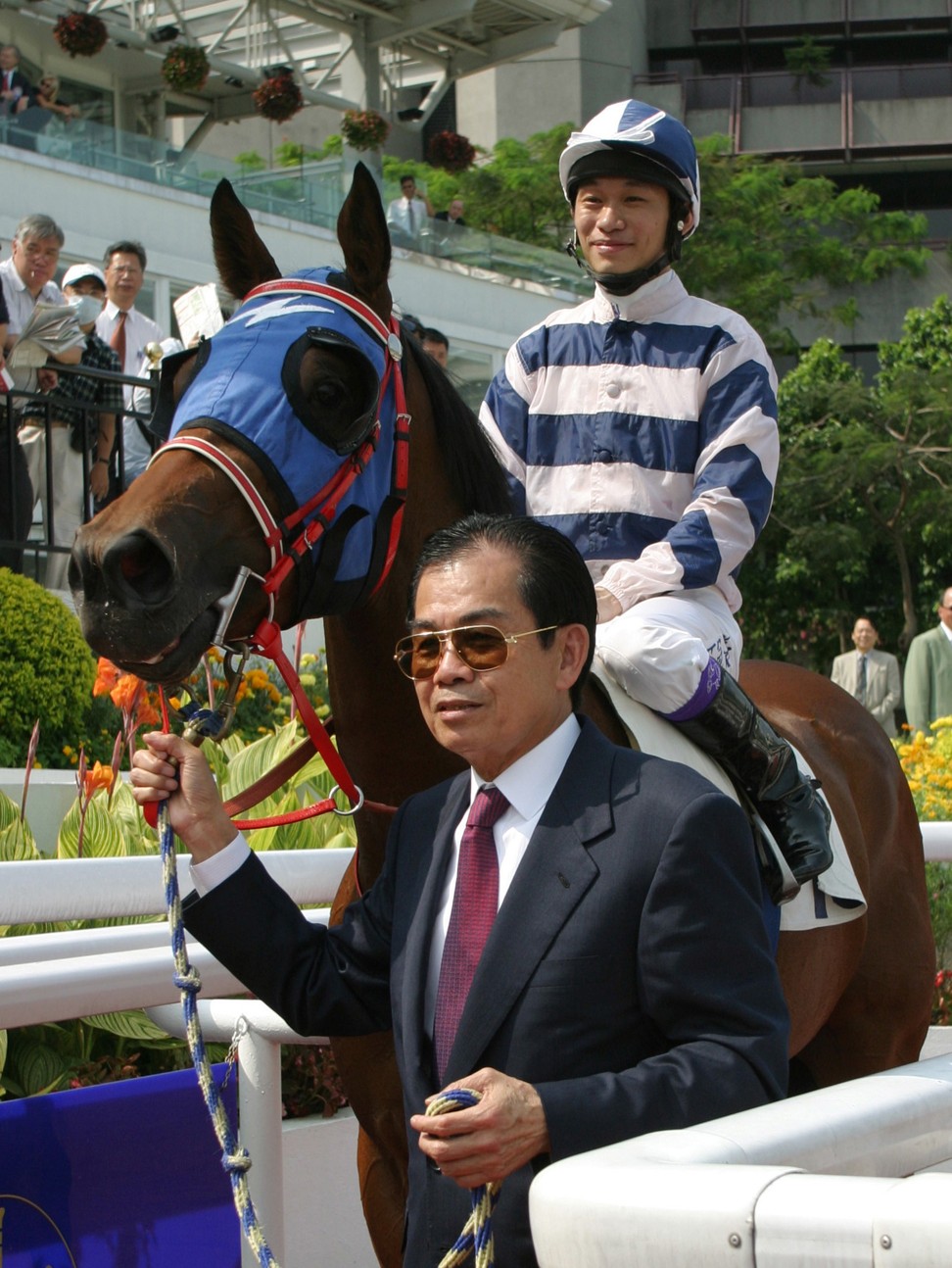 "That's why I stopped riding, because one day I hoped to be a trainer – I was thinking if I became an assistant earlier, I could get more experience," he said. "I was getting good results and maybe if I was riding today I wouldn't have retired.
"It was much harder back then, there were many jockeys – there were 23 apprentices, 10 stable jockeys and three club jockeys. There were nearly 40 jockeys – it was hard to get a ride, now sometimes there are only 16 jockeys in the room! If it was like it is now, I would probably stay riding."
Ting's current four-season stint with Shum, which came after tenures with David Hill, Michael Chang Chun-wai and Francis Lui Kin-wai, has coincided with a rapid rise through the ranks for the stable.
Although understandably grateful for Ting's contribution, Shum still hopes his protege is next in line for a top job.
"Of course I hope one day he can become a trainer," Shum said. "He is good with the horses and great with people too. He deserves a licence."
Shum arrived in Seoul on Thursday and although happy with the overall preparations for his pair, he admitted it "hadn't been perfect" with Circuit Land missing one day of work after showing signs of inappetence earlier this week.
"Everything is fine with Lucky Year, but Circuit Land's appetite could have been better," he said. "He has left a little bit of feed, but other than that he looks well. They have both drawn good barriers and I think they should be competitive."