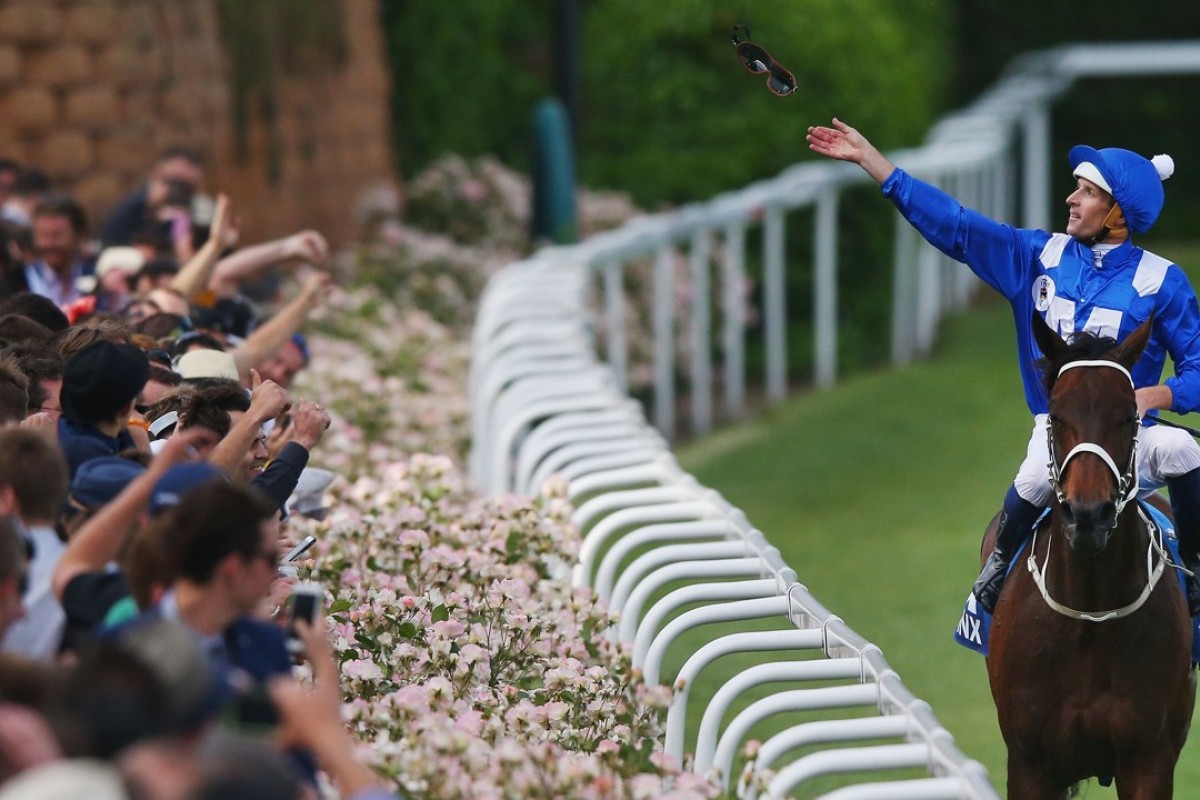 Whatever hopes the Jockey Club may have held for Australia's world champion racemare Winx to compete at the Longines Hong Kong International Races (HKIR) in December are likely to evaporate altogether when Australian government authorities suspend the quarantine status of Sha Tin in two weeks.
The Australian authorities are about to switch off the green light for Hong Kong's direct export status due to the addition of the Conghua training centre near Guangzhou to the Hong Kong equine bio-environment, and the fallout will make any Australian participation at HKIR 2017 problematical at least.
An Australian government statement said the country's authorities had not had time to assess the disease status and official controls over horses in Conghua, and would, as a result, suspend the direct importation of horses from Hong Kong from October 2.
"Owners can still send Hong Kong horses indirectly to Australia through other approved countries," the statement said.
In practical terms, any horse which comes for an international race – not just in December but at any time – would not be able to return directly to Australia but would be required to take a more circuitous route.
Crossing the China divide: guarded HK$100m horse convoys to get royal treatment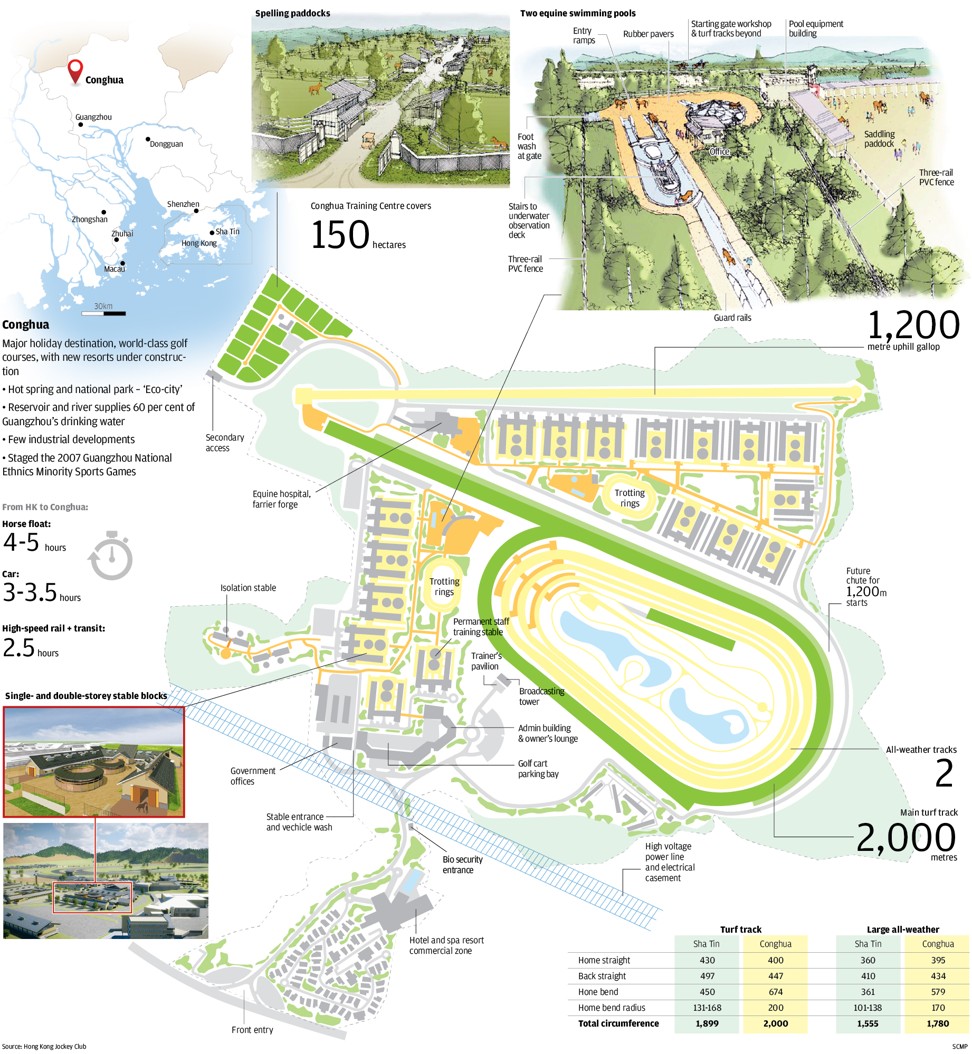 The additional inconvenience and time involved would prove a discouragement to participation at the least and, in the case of the December meeting, an added delay which could compromise connection's plans to compete in Australia's rich autumn carnival racing in the period from February to April.
However, Andrew Harding, the Jockey Club's executive director of Racing Authority, said "the statement made by the DAWR [Australia's Department of Agriculture and Water Resources] spokesman is fundamentally inaccurate".
Harding said been Australian racing authorities had been kept abreast of small-scale horse movements between the Conghua training centre (CTC) and Hong Kong in February last year and had been "congratulated" by Australia's chief veterinary officer.
The trial was supervised by the Hong Kong's Agriculture, Fisheries and Conservation Department (AFCD), Chinese veterinary authorities and Customs and Immigration authorities of Hong Kong and mainland China.
Hong Kong Jockey Club bets on latest 'crazy' vision to be a winner in Conghua
"He did not at that time, 18 months ago, raise any concerns whatsoever relating to the impact of this trial horse movement on the export protocols that exist between the HKSAR and Australia," Harding said.
"On each occasion, the horses were transported in government authority-sealed, GPS-monitored vehicles and were stabled in high security stables within the CTC during the entire period within China, all under the supervision of government veterinary officials and the HKJC," Harding said.
"There was no possibility of the horses transported to the CTC coming in contact with, or even in the vicinity of local resident horses during the trials, because the entire Conghua administrative district, covering an area of 2,009 square kilometres, including the 5km radius core area surrounding Conghua, is not only officially 'disease free', it is 'local-horse free', and that disease and horse freedom is enforced by China's Ministry of Agriculture."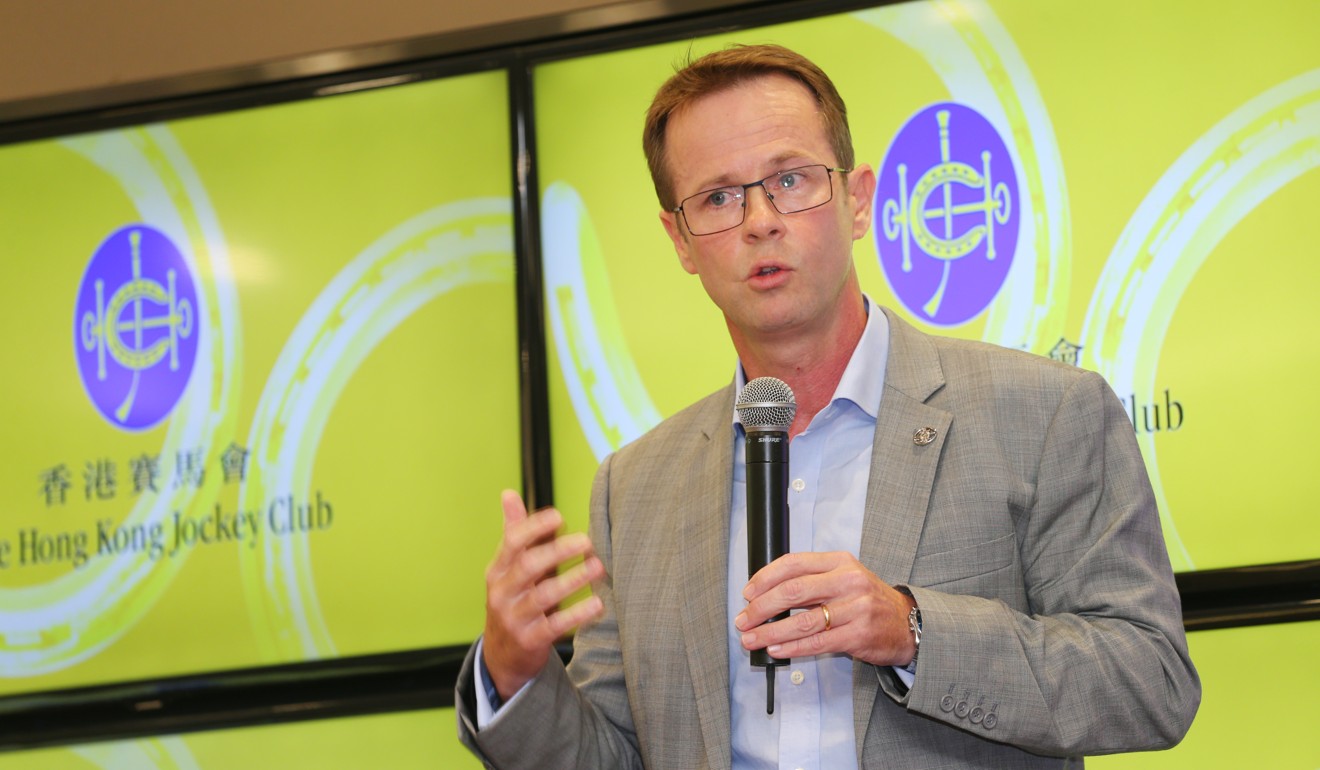 Australian horses have not come in large numbers for the December meeting in the past but Harding said this loomed as an issue for HKIR 2017 and there was a narrowing window for a new approval.
"If the Australian authorities hold to their view, then it is an issue, but we believe it's a matter of getting them here and showing them," Harding said.
"Our protocols for Conghua have the approval of the European Commission and the World Organisation for Animal Health.
If it does come to Australian horses bypassing the HKIR, Harding said that would be "incongruous, given the size and nature of the trading relationship between Australia and Hong Kong".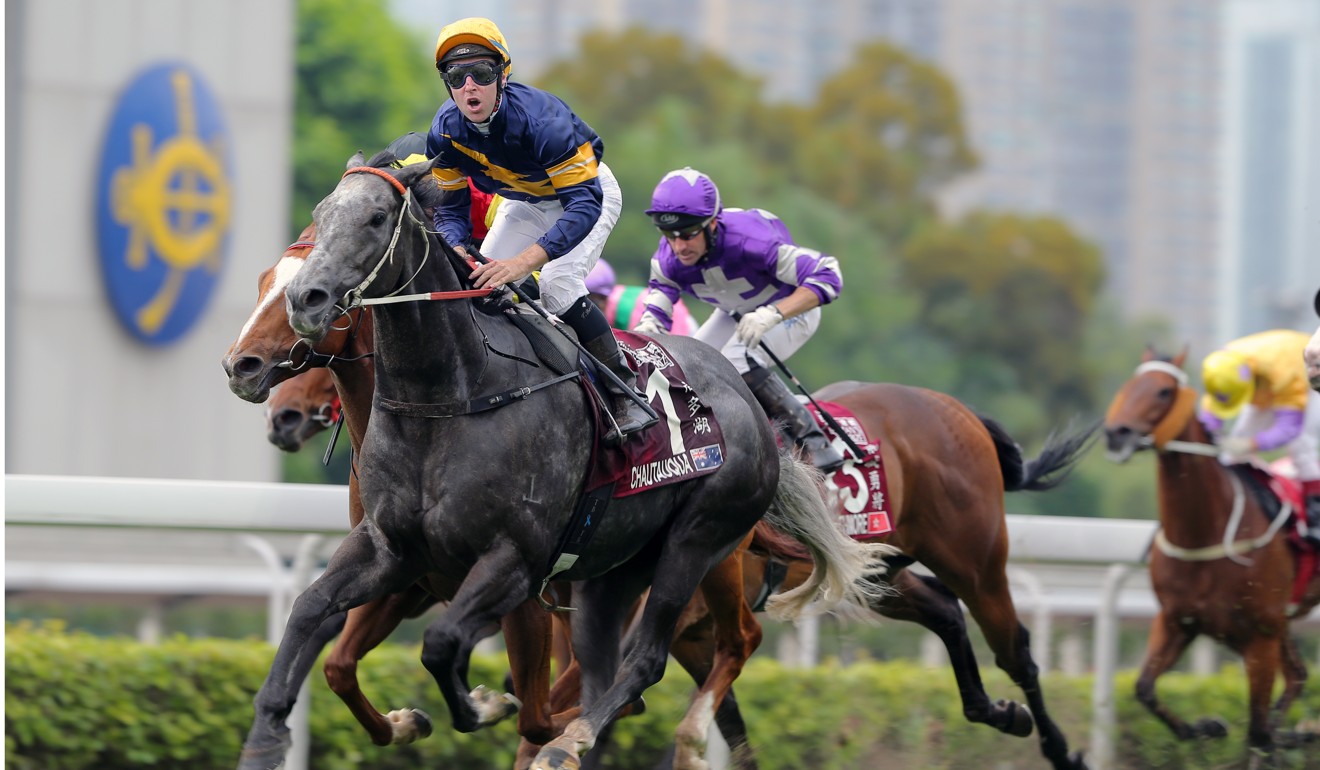 "Australia is the biggest exporter of horses to Hong Kong, and the relationship goes beyond exports – its horses in pre-training in Australia before coming here, its veterinary services provided in Australia for Hong Kong-owned horses, its simulcasting of Australian races and so on across the racing industry," Harding said.
State-of-the-art Conghua facility kills two birds with one stone
"The major beneficiary of this significant trade between Australia and Hong Kong is certainly Australia, so for the authorities there to take such a prejudicial action and deprive Hong Kong of horses for our showpiece meetings would be incongruous."
In other news, jockey Alex Lai Hoi-wing is likely to be sidelined for three months with the left wrist fracture he sustained in a fall at Sha Tin last Sunday from G-One Lover.