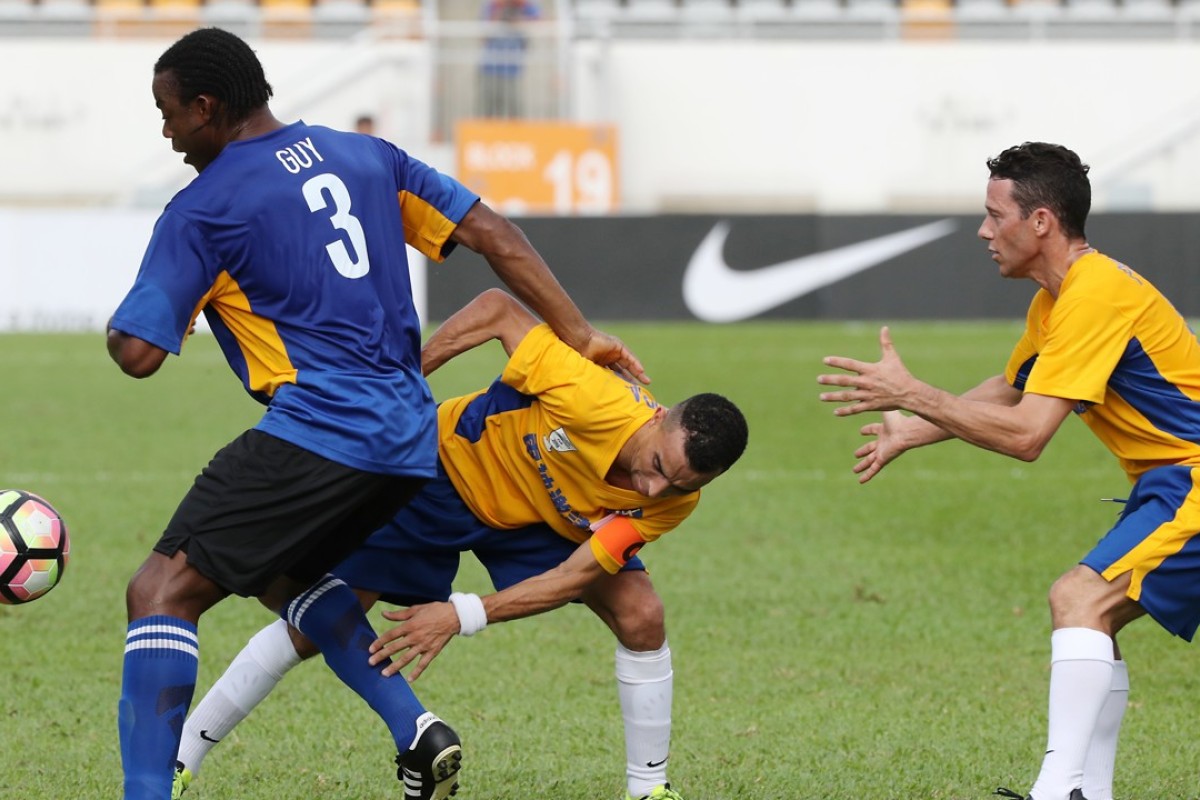 When a grinning Joao Moreira speaks about a charity soccer match he and other top jockeys will play in at Mong Kok Stadium on Saturday, it's as if the champion rider is about to head on to the racetrack for a Group One feature race.
"I've been thinking about it every 10 minutes, I'm pretty excited," Moreira said of the match that will act as curtain-raiser to the Hong Kong Jockey Club Community Cup between Kitchee and Eastern.
Like most Brazilians, Moreira is crazy about the sport and last year he teamed up with local soccer legend Peter Wong Hing-kwei to start a fixture to raise money for and awareness of local charities.
It's fair to say the inaugural event exceeded expectations, at least from a spectator point of view, with fans nearly filling the 6,500-seat stadium – even if the quality of play was comical at times.
"I think they will be better this year," said Wong, who will coach the "Peter and Friends" side, with former trainer Peter Ng Bik-kuen coaching Moreira's "Joao and Friends" outfit.
"We've had three training sessions and the jockeys wanted to have another kick around and a bit of a sweat this afternoon to get ready," Wong said.
"It will be a lot of fun but of course the main thing is that we are raising money for charity."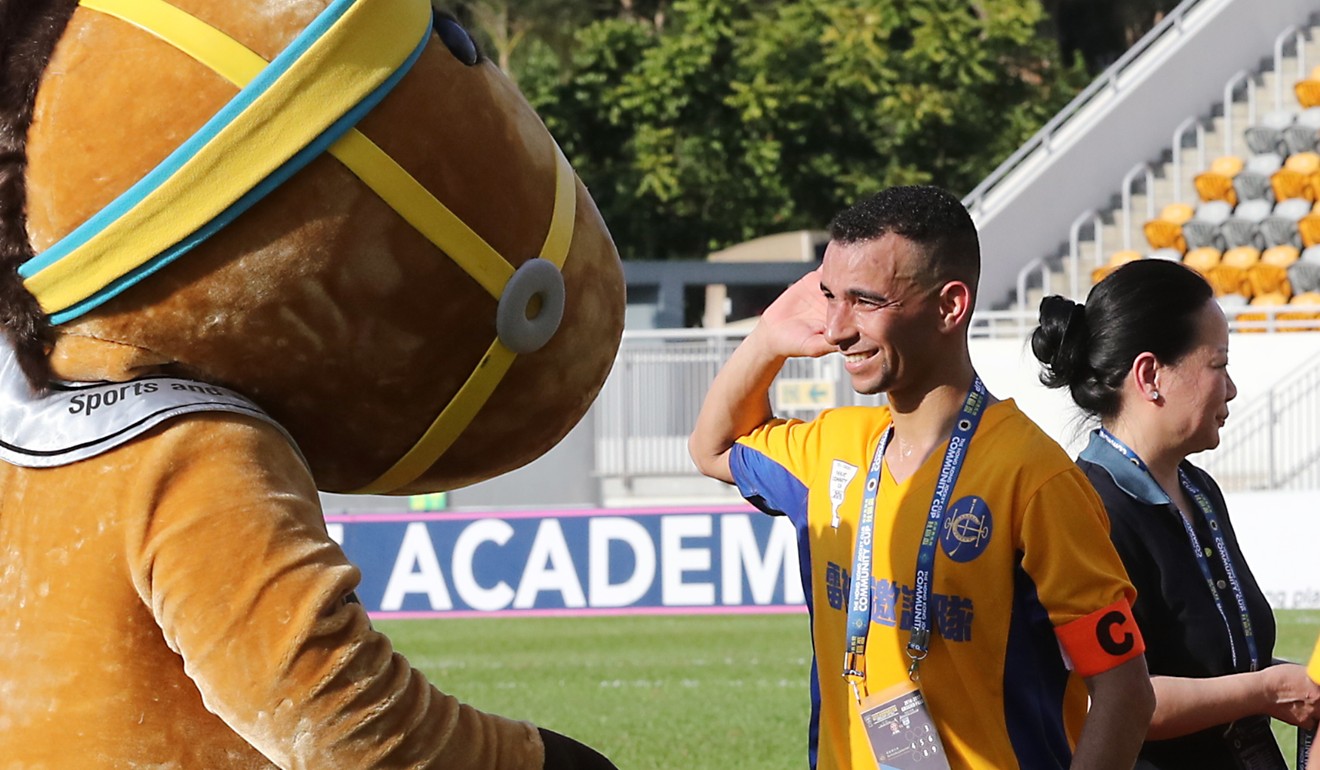 Both teams are sponsored to the tune of HK$50,000 each, with money going to the Community Chest of Hong Kong and the Society for the Relief of Disabled Children.
Last year's match ended in a penalty shoot-out, with Moreira on the losing side, and at a press conference at Happy Valley on Thursday, the three-time champion jockey sounded like he wanted revenge, drawing some laughs by stating "I don't lose" and vowed to score a goal this year.
"Well, I will be doing my best, " he said. "Last year I didn't get many opportunities, as I was playing as a defender, but this year I will play more forward so hopefully I get more chances."
Asked who the players to watch were, Moreira said Italian Umberto Rispoli was a clear stand-out in terms of skill, while Chad Schofield was a tenacious defender.
"Chad is very aggressive, he plays tough and tackles hard," he said. "I think there will be more goals this year, and even though the standard of play from the jockeys is quite low, we have good past players around us and they lift the standard."