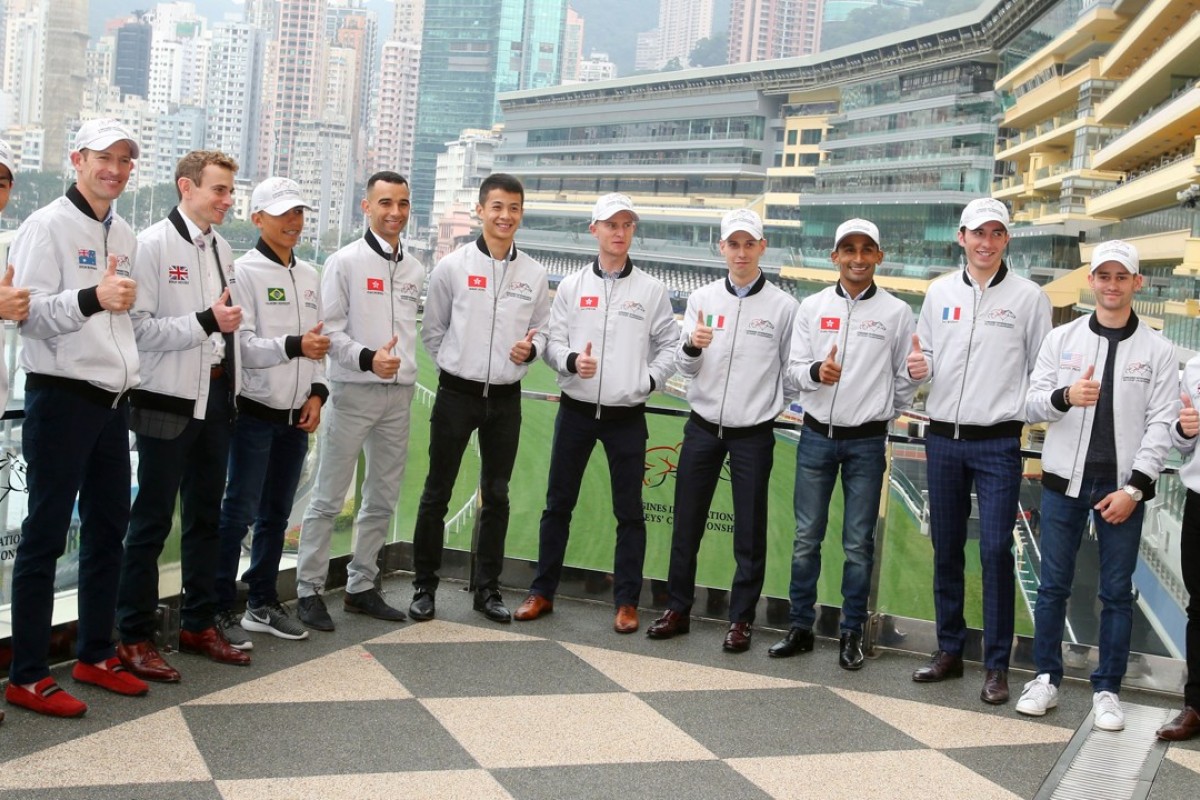 More than 600 wins in record time and three straight titles tell you Joao Moreira is obviously a fierce competitor but the Magic Man still didn't mind sharing some of the secrets to his success on the eve of the International Jockeys' Championship.
Moreira will be one of the 12 world-class riders competing for HK$800,000 in prize money in Wednesday's IJC but spent nearly an hour walking the tricky Happy Valley track with four first-time rivals.
The Brazilian explained some of the intricacies of the tight circuit with countryman Leandro Henrique, Italian Cristian Demuro and Frenchmen Flavien Prat and Pierre-Charles Boudot.
All four riders will make their Happy Valley debut on Wednesday night and Demuro said Moreira's insight would prove invaluable.
"He gave us some great advice about the track," the Italian said. "The track seems very fast and that last corner is special. I think it is important to be in a good position every time."
Boudet is one of the early favourites for the event after drawing what looks the strongest book of rides on paper and had already reached out to countrymen Maxime Guyon and Mickael Barzalona for advice on riding the Valley.
Can it be third time lucky for Japanese jockey Keita Tosaki in the International Jockeys' Championship
"I've spoken a little with Maxime and Mickael and they have told me it's a pretty unique track. But I'm used to riding all kinds of different layouts so I don't think that being a first-timer will pose too much of a problem," he said.
Boudot begins a short-term winter stint of his own in January and sees Wednesday night's jockey showpiece as a golden opportunity to build his reputation.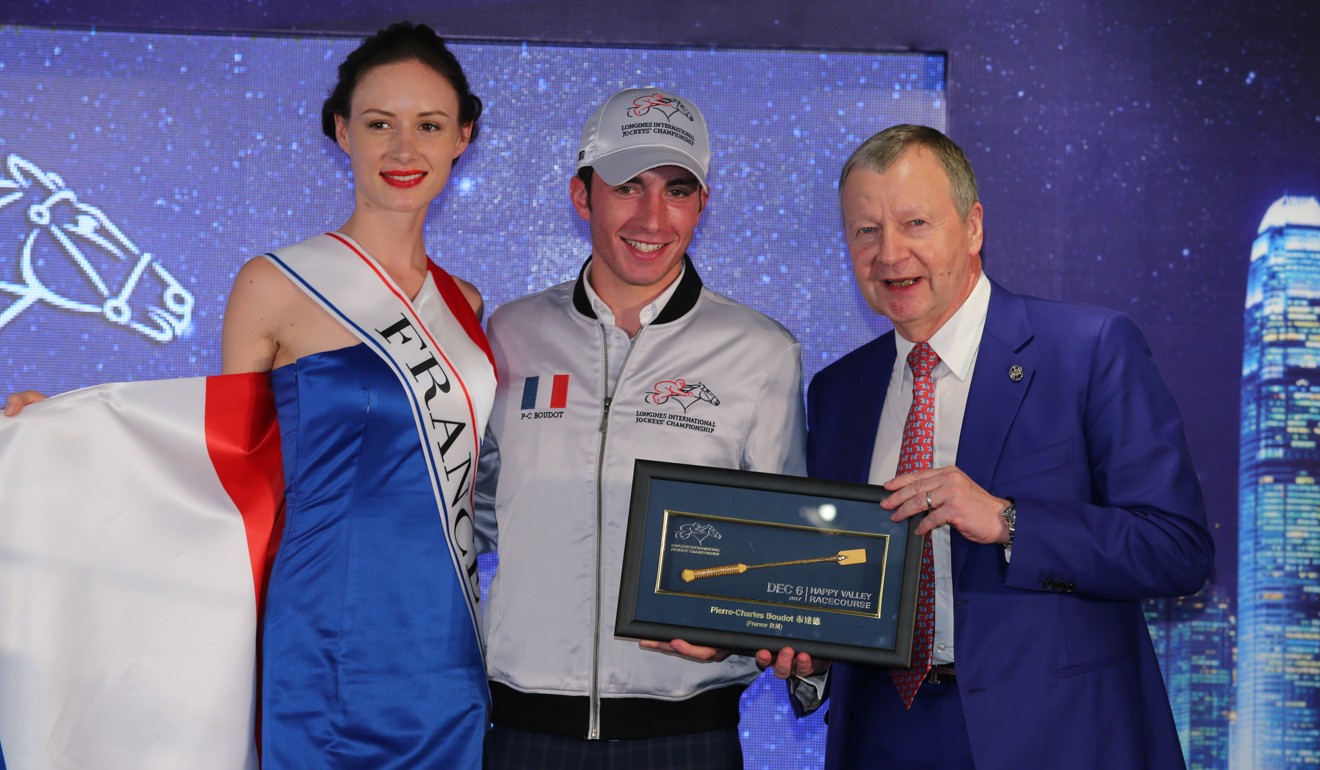 "It would be great to get a good start over here as I will be riding in Hong Kong in January and February. At least most of my horses seem to be quite well drawn. I hope I can take advantage," he said.
"For a long time I've wanted to be a part of this event and I'm just thrilled to be here. I've been told I've got a chance but I don't know the form of the horses I've been given."
Pierre-Charles Boudot has the rides and draws to win the International Jockeys' Championship on debut
Defending IJC champion Hugh Bowman can cap a remarkable year that saw him clinch a third straight Cox Plate on Winx, win the Japan Cup on Cheval Grand and be crowned World's Best Jockey.
Bowman said some experience at the unique city circuit was significant.
"It's a tight circuit and there is lots of early pressure which is not what I'm used to in Australia, where I mostly ride," he said.
"It's important to get a good position and of course it helps to be on the best horse."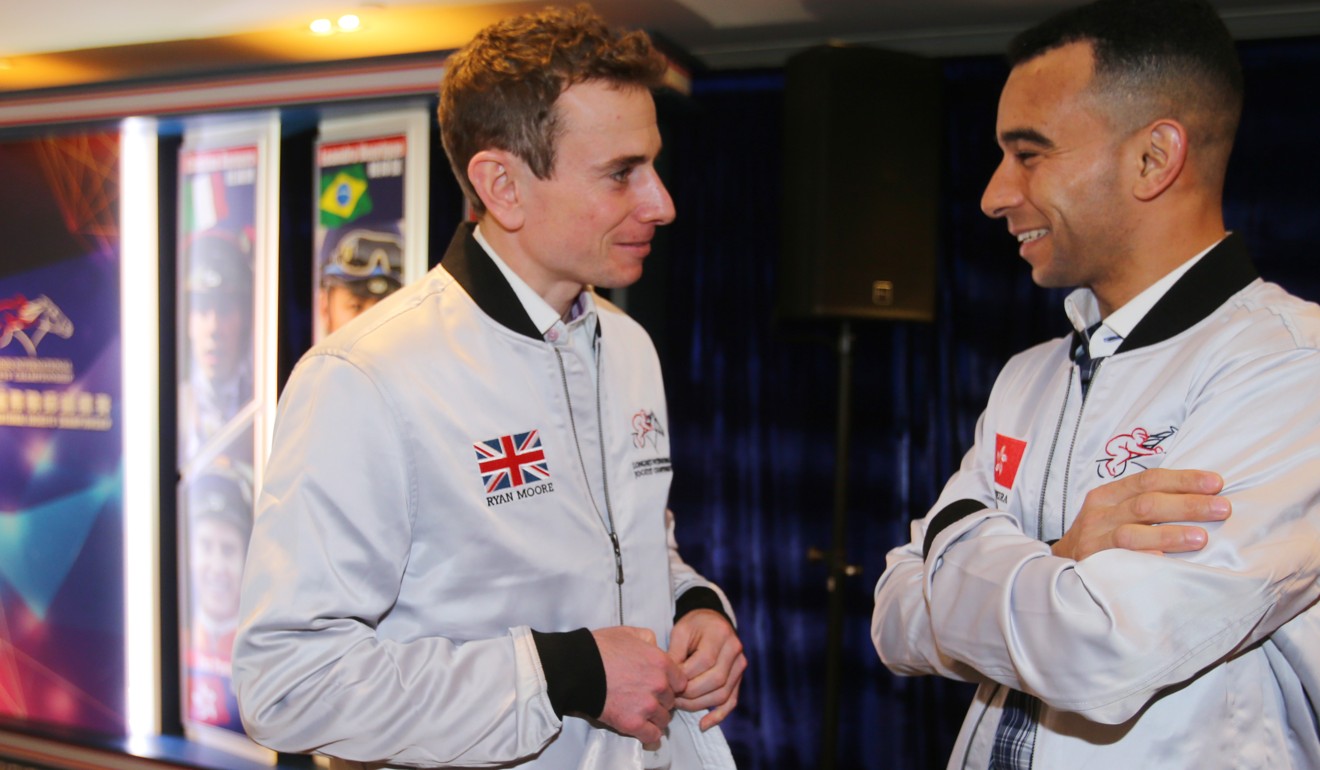 "Last year I looked to have two really good chances, but though a couple of mine are drawn well this time, they don't look as strong. And in the first leg I ride what seems to be an average one.
"But at least that one (Smart Baby) is trained by Caspar Fownes. He's 'King of the Valley' so maybe he can work his magic."
Moreira might need some of his own trademark magic if he is to add to his 2012 IJC triumph.
"I'm happy with my horses but it looks really even and I don't have the best barrier draws," he said.