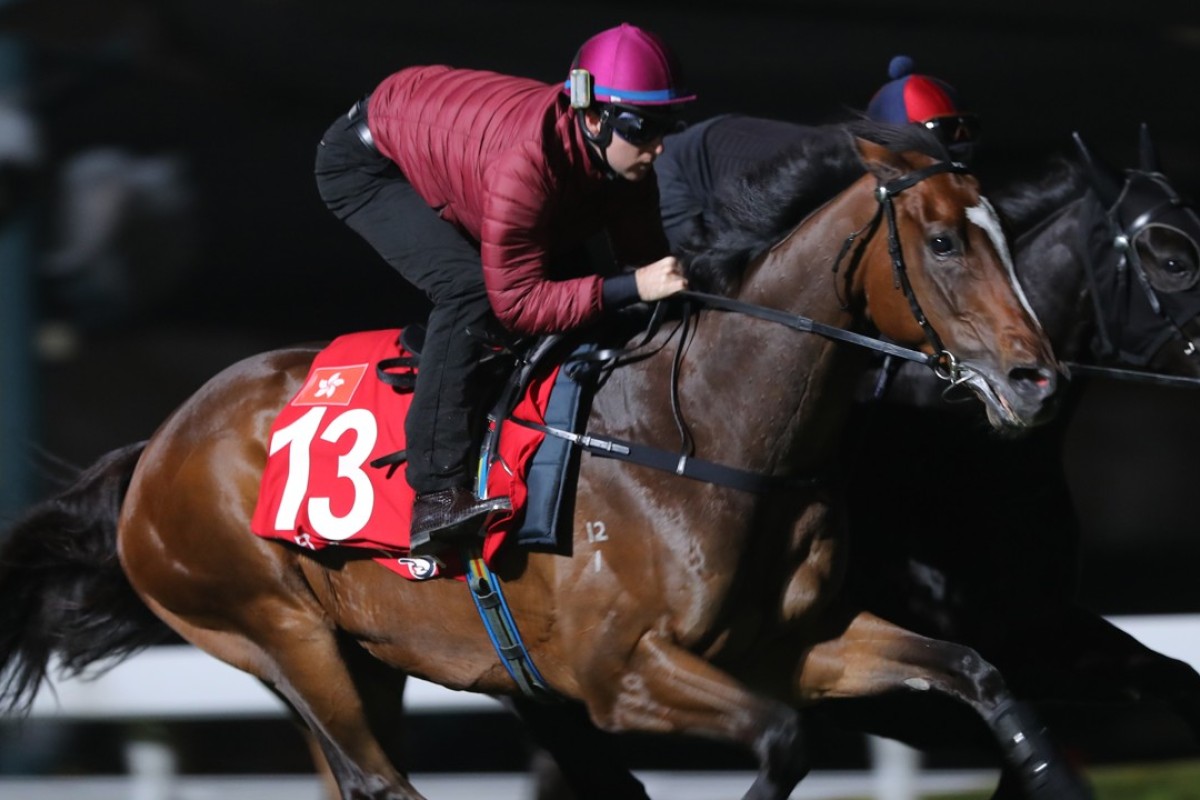 Trainer John Moore has declared Werther his best chance for victory at the Longines Hong Kong International Races on Sunday "by a furlong" and warned fans that dual Group One winner Helene Paragon may not be ready to bring his best as he seeks redemption for an unlucky Hong Kong Mile defeat last year.
Moore, who has six December international wins on his resume, has a relatively light team for his yard going into the big day but is as bullish about his powerful Hong Kong Cup runner Werther as he is lacking conviction about 2016 Mile runner-up Helene Paragon, who missed work due to an eye injury last month.
"He was on the walking machine and had a cheek strap rubbing against his eye for a full 20 minutes and it cut into his right eye," Moore said. "We had to get an optometrist in many times to administer antibiotic creams and get the eye right."
Helene Paragon then appeared for his December 1 dirt barrier trial with his eyes well protected by extra gear to ensure the injury was not exacerbated by getting it full of dirt.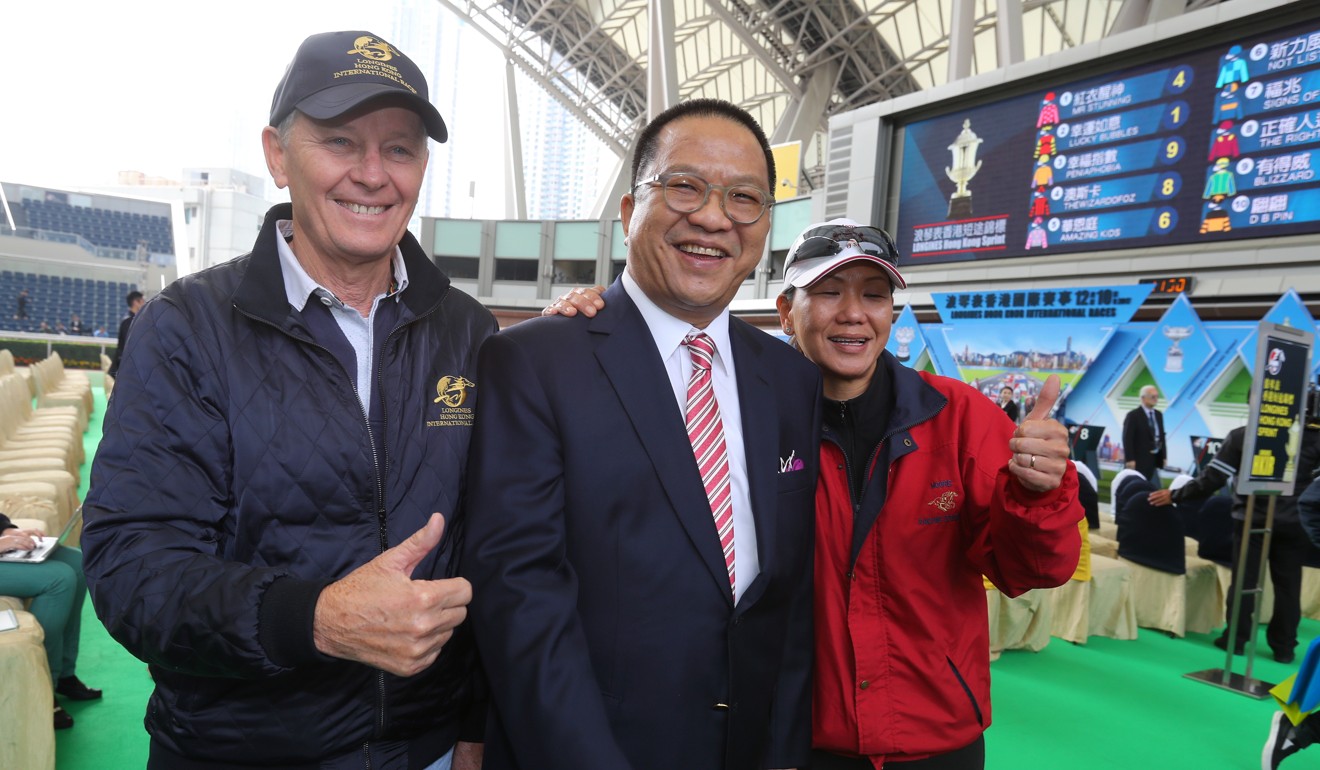 It was an unconvincing trial, which Moore originally put down to the stallion not enjoying having half of his face covered but he was having second thoughts on Thursday after Helene Paragon's "lacklustre" work under Tommy Berry.
"I wouldn't say it was terrible but we have seen him work better than that. He scoped clean after it and there's no internal problem. But, when he got the eye injury, he did have to go back to trotting, he lived in a pacifier for a while and we had the optometrist in and out to him," said Moore. "After his trial wasn't that great, I thought it was just the gear that put him off but, after this morning, I think we know it was something else.
"He came back very fat at the start of the campaign, but we had him on track until the eye and missing a little bit of work, especially when he was on antibiotics, might have set him back more than we thought.
"He could be just that week or two behind where he would normally be for this race. Tommy says the horse is feeling well but whether he is going to be better for the run, we'll see on Sunday."
John Moore's Werther draws perfectly for Hong Kong Cup
The story could not be more different for Werther, whose attempt on the Hong Kong Cup 12 months ago had been aborted after an early season injury that kept him sidelined until February, although he ultimately claimed two Group One wins in the second half of the term.
"This time, he's had no setbacks whatsoever," Moore said. "In his last run, Werther had a true test when my other horse ran them too fast in front, but he got away with it more than he relished it considering he wasn't fully fit.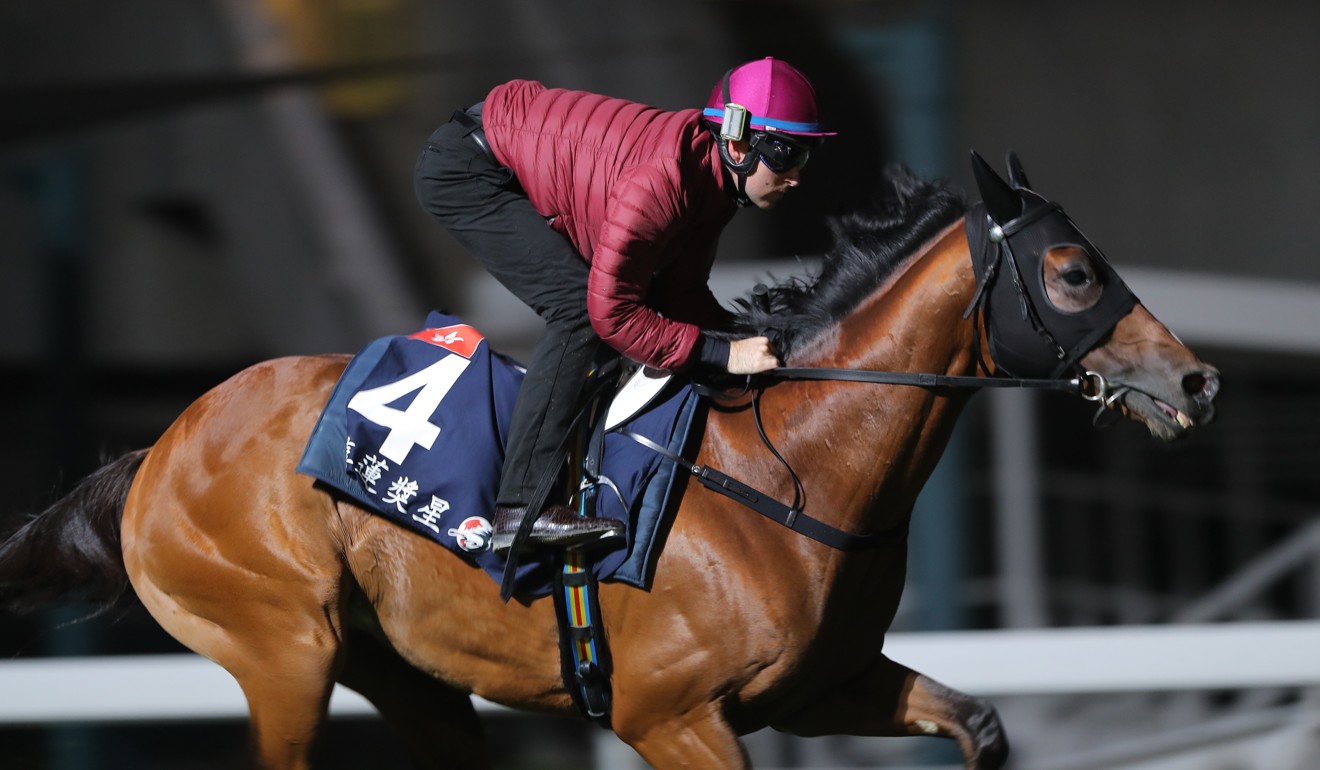 "It took a bit out of him but he has bounced back. I thought about trialling him but Tommy suggested to miss that and just give him a strong gallop today instead.
"He did blow a little after it, he needed it, but he'll be peaking on Sunday. His coat looks a treat, he's all dappled up and he's the best of my runners in the big ones by a furlong."
Unflappable Highland Reel primed to cement legacy in one final tilt at Hong Kong Vase
Moore said he regarded Beauty Generation as a possible surprise packet in the Mile bowling along in front, but said sprinter Not Listenin'tome had a big job ahead and "the jury is out on whether Eagle Way can perform at his top in what looks the best Vase ever assembled after a bout of pneumonia" that saw the five-year-old with one deflated lung for a time.