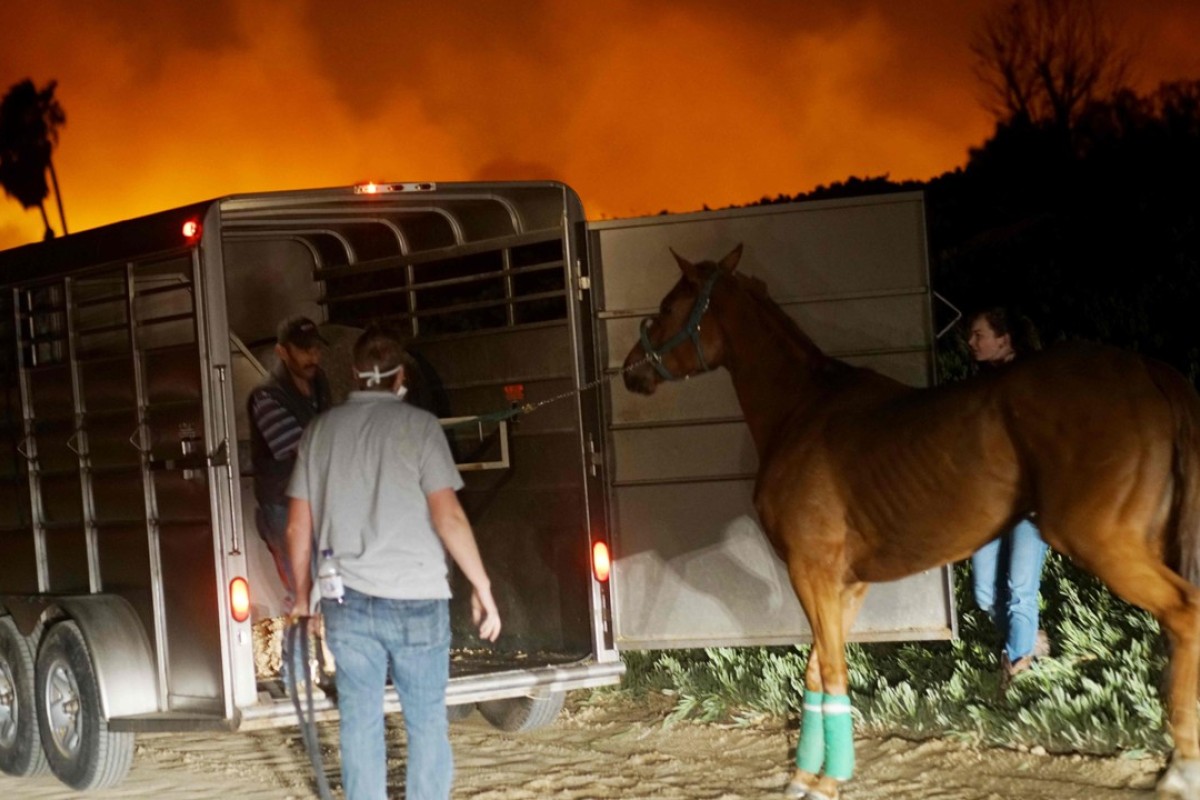 Every runner at the Longines Hong Kong International Races on Sunday has a backstory but there would be none more emotional than that of American contender Stormy Liberal in the Sprint after fire swept through the stables of trainer Peter Miller and his training base in California, leaving a trail of chaos and death.
On Thursday, the concerns around Stormy Liberal centred on drawing wide at Sha Tin for the Hong Kong Sprint and how he would handle racing right-handed, but a nightmare descended on Miller and Rockingham Ranch manager, Brian Trump, as wild fires destroyed the San Luis Rey training centre overnight and dozens of racehorses perished.
Catastrophic fires are raging along the Californian hinterland north and south of Los Angeles, and rushed with deadly speed through San Luis Rey Downs, 60 kilometres north of San Diego, 20 kilometres inland from the Pacific coast and about 30 kilometres north-east from Del Mar racetrack.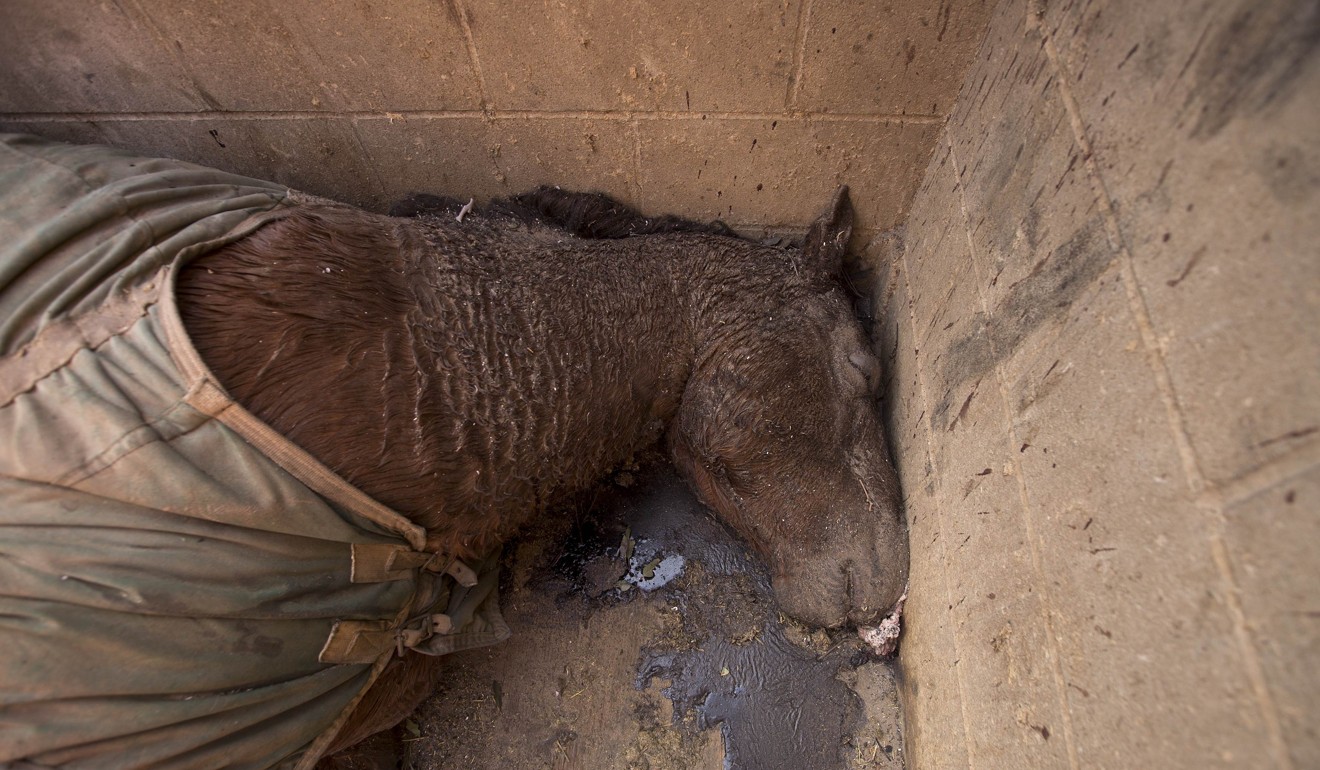 As the fire began to claim whole barns, with many horses trapped inside and burned to death, stable staff opened the doors and let the horses run to escape the fire as best they could.
Miller did not make the trip to Hong Kong with the Breeders' Cup Turf Sprint winner and remained at home to take care of his string of horses in training there instead, and Trump has been the face of Stormy Liberal's connections this week.
Elite race horses die in flames and chaos as hundreds are set loose when California wildfire hits training centre
A former baseball player, he is racing manager for the five-year-old's part-owner Rockingham Ranch – described in its Twitter profile as "a global thoroughbred horse racing organisation and home of 2017 Breeders' Cup winners, Roy H and Stormy Liberal" – and said the stable had been right in the path of the shocking natural disaster.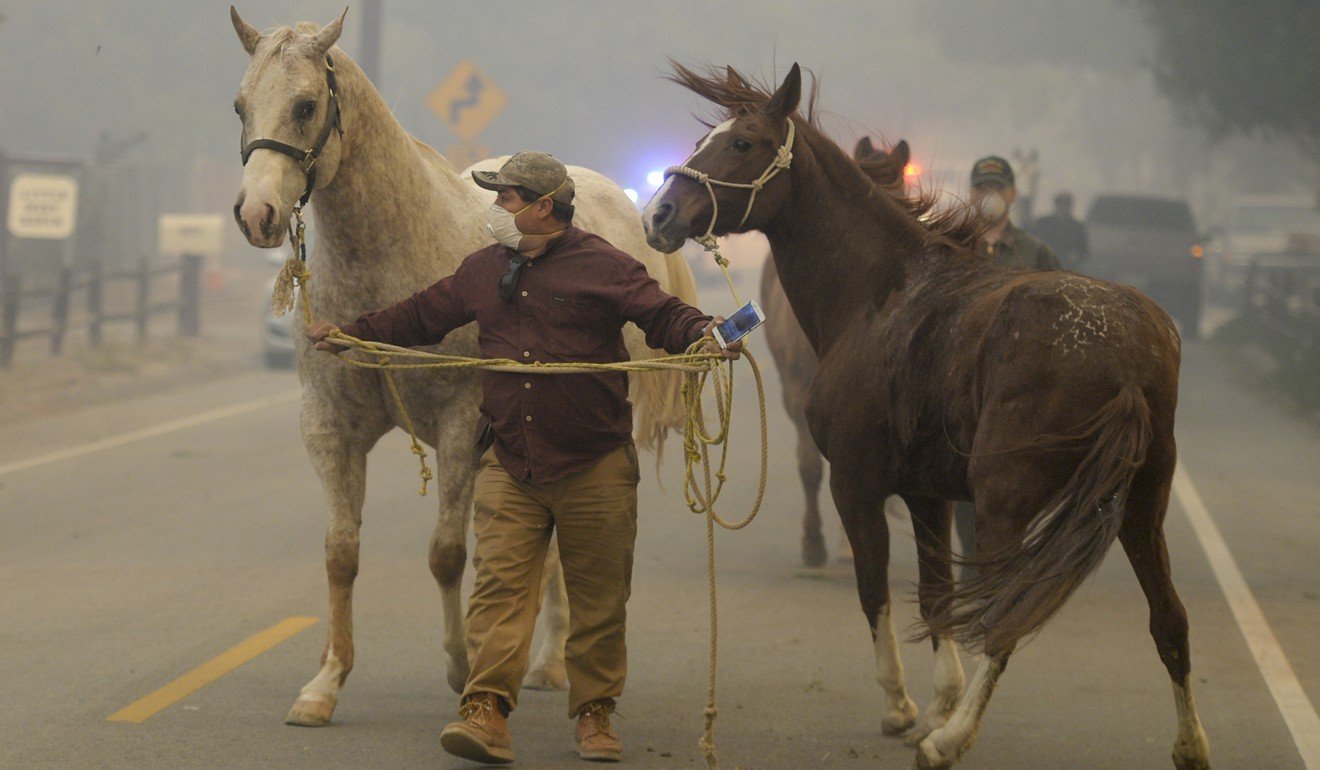 "Peter has 80 horses at San Luis Rey and, at this point, our barn structure was a total loss," said Trump on Friday.
"Of the 25 horses we [Rockingham Ranch] had there, only one is currently accounted for. They had to let the horses run free – horses in the barn next to ours were burned alive in their stalls."
The number of Rockingham Ranch horses accounted for was later upgraded to two with the discovery of Breeders' Cup runner-up Richards Boy, and Trump was holding out hope a new day would bring more good news but preparing for whatever might be coming.
"We are hopeful they will all be accounted for tomorrow," he said. "However, reports are that multiple horses were found dead on the track from smoke inhalation and others were put down after suffering broken hips or legs."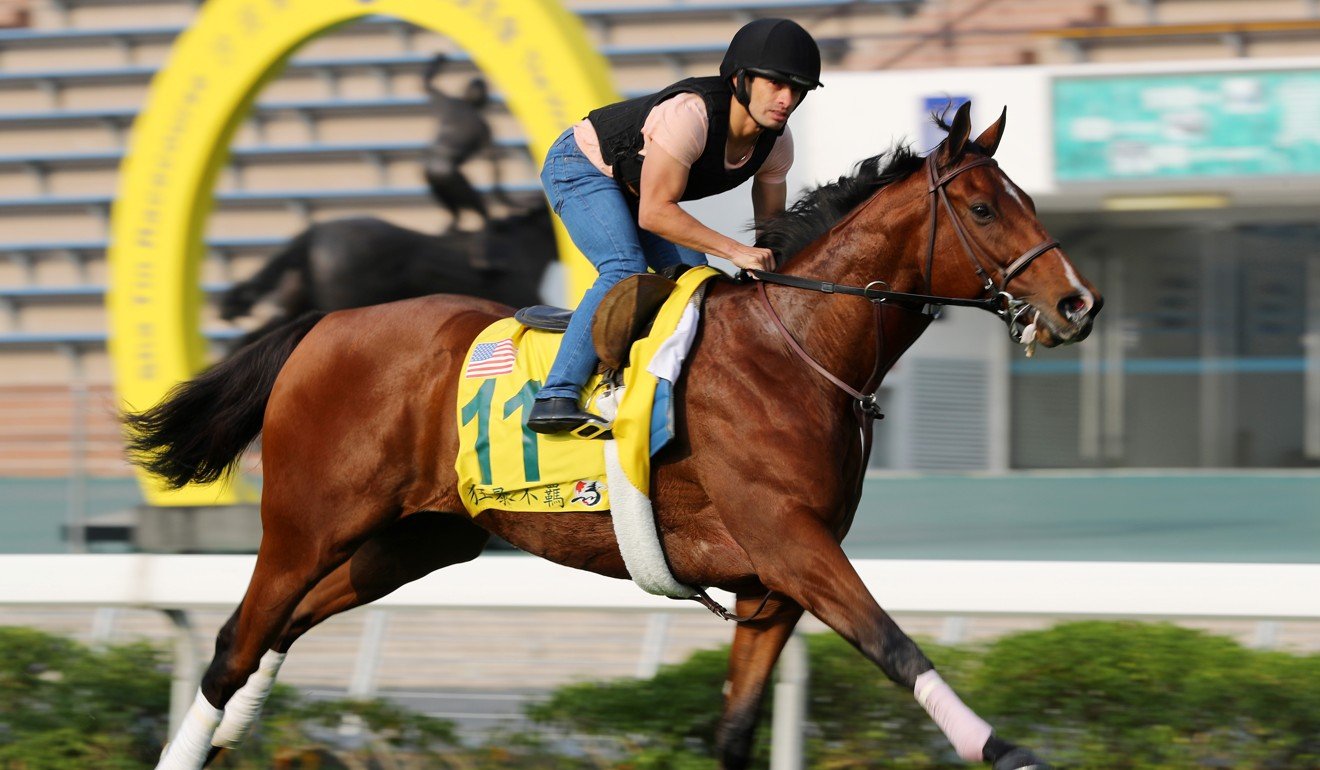 There was horrific footage of panicked groups of horses galloping headlong in all directions through thick smoke to escape the flames.
Some horses, which had managed to reach safety, were being caught and transported to Del Mar or other available properties for safe housing until the chaotic situation calms down.
"Over 250 horses have been successfully transferred to the Del Mar racetrack where hundreds of volunteers have already shown up," Trump said.
"At this stage, 30 horses have been confirmed dead at San Luis Rey. Currently, they are trying to get the horses settled down and vets are tending to those injured who are at Del Mar and they will begin identifying the horses in the morning."
News reports said Miller's barn was not the only one destroyed and other trainers were quoted as saying "all hell broke loose real quick".