Super Missile's turn of foot got Zac Purton "out of jail" for the most dramatic win of the day but despite the sharp acceleration, Frankie Lor Fu-chuen's smart sprinter is still a "work in progress" according to the jockey.
Faced with a wall of horses in the straight aboard on the odds-on favourite Purton waited – and waited – before pressing the button late and getting Super Missile to launch an explosive winning run.
"I was waiting for a run to present itself, there were a few runs I was looking at but it just wasn't working out, " Purton said of the situation that would have had favourite backers suffering flashbacks to the three-year-old's first start when he was defeated as a 1.3 pick. "I knew if the run came he would respond, but yeah, he got me out of jail."
Last time, it was a missed start that cost Super Missile the race on debut, but that isn't the only chink in the gelding's armour at this stage.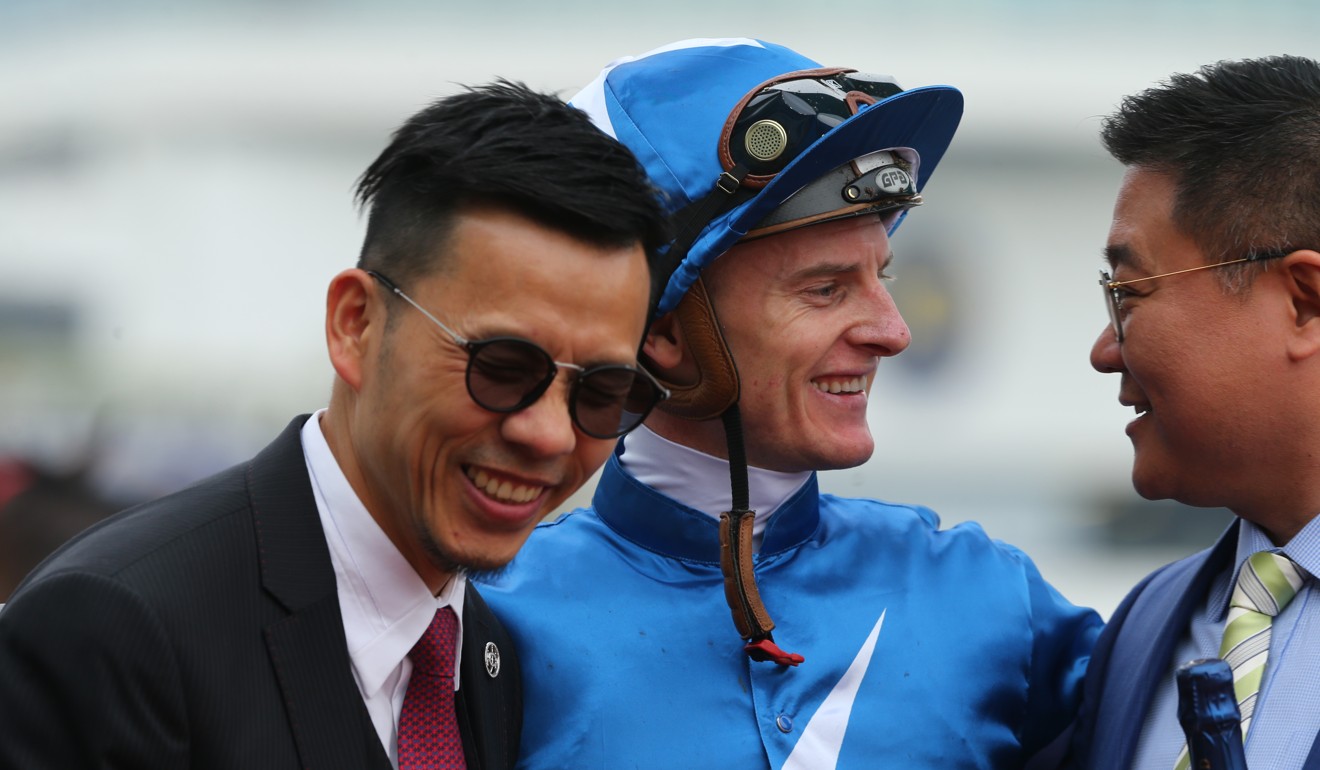 "It was a nice effort but he is a work in progress," Purton said. "He not only misses the start, but he isn't comfortable around horses in the run."
Lor said Monday was a learning experience with Super Missile, in more ways that one.
"He is still learning and we are still learning about him. He is just a bit dumb in the gates, he doesn't quite know what to do in the race – the jockey has to ask him everything, if he doesn't ask him he won't do it himself. The good thing is that each start he will keep improving."
A step up to 1,200m obviously suited Super Missile more than the 1,000m on debut and Purton can foresee the son of Smart Missile enjoying even more ground in future.
Purton also hopes that stepping up in trip will take the pressure off the raw youngster at the start.
"He isn't beginning as well as I would like, this time he wasn't as bad as last time but he wasn't great either. Over a bit more ground there won't be that same pressure to get away quickly at the start and maybe he will be more comfortable," he said.
"He has struggled to find his rhythm in these races so I would like to see him over a bit more ground where he can travel a bit more comfortably."