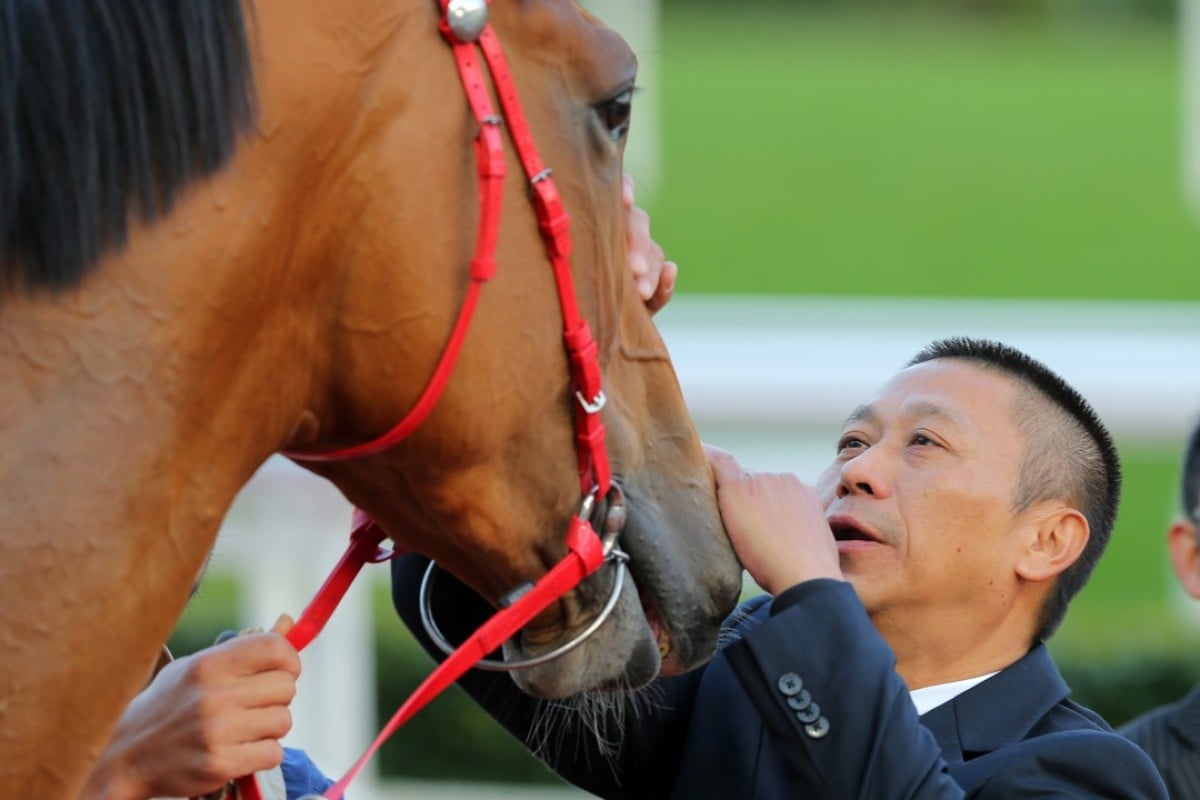 Danny Shum Chap-shing plans to give progressive three-year-old Pick Number One some time off after the gelding gave favourite backers heart palpitations in keeping his dirt record unblemished on Saturday.
Pick Number One (Zac Purton) has won three of four in all but three from three on the dirt but those taking the 1.4 had an anxious final 100m before collecting.
"There was more pressure in the race today. He was a bit uncomfortable going around the corner and did a good job to balance up and find the way he did but he was gassed on the line," said Purton, who completed a double. "Maybe he's come to the end of it."
Shum said he was disappointed with a win that he expected to happen more easily and definitely took it as a sign the young horse had done enough for now.
"I think we will ease off him now for six to eight weeks. I don't want to kill him, he is a young horse," he said. "He had to get used to the faster pace today so it was good to still win but I really did think he would win easily."
It was the second leg of a double for the trainer as well as the jockey, after Shum's first attempt with G-One Union (Pierre-Charles Boudot) had been a successful one in the opening Class Five race, bearing out the very reason he had been given the horse.
"I won a race recently with G-One Lover for the owner and that's the reason why he moved this one from Paul O'Sullivan to me," Shum said. "He did it just to change the luck, not because Paul did anything wrong.
"Actually, the horse came to me in very good condition from Paul and I knew he had some ability because he has trialled well just a few days before he was transferred. But it was a lucky win, coming through the field from last and a very good ride from the French jockey."
Pierre-Charles Boudot provides some inspiration with a Sha Tin double
Purton landed the first leg of his double with Lean Perfection for Dennis Yip Chor-hong in the fifth event despite the youngster being caught wide.
"I was going to get three-wide with cover until Multimax went to outside the lead but when I did get posted out there, the pace of the race came right off and that helped our cause," Purton said. "Still, when I picked him up he showed a good turn of foot and a will to win and he has plenty of scope."