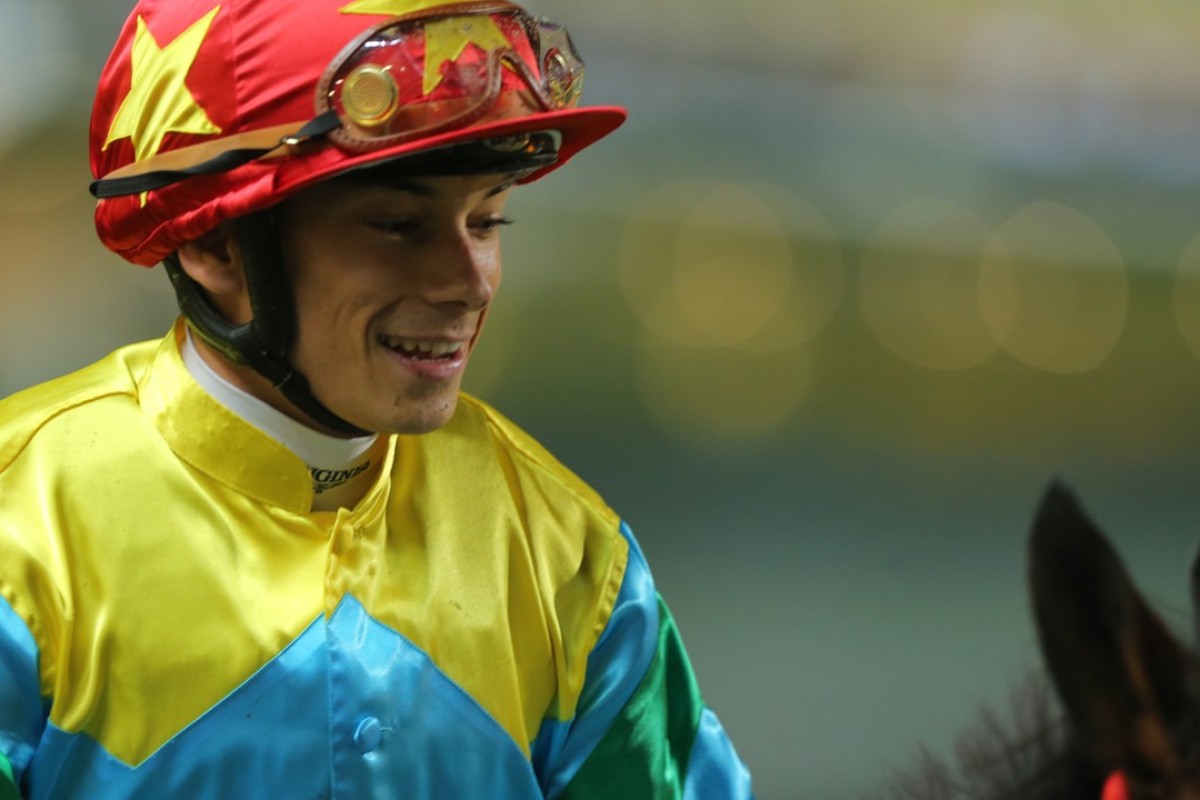 A case of "lost in translation" between trainer John Moore and French jockey Alexis Badel meant Ruthven got a pre-race gallop a day earlier than planned, but the expensive import's campaign remains on track as he heads into Sunday's Hong Kong Classic Mile.
Whether it was a case of Moore's French being a little rusty or Badel's take on the timing of a canter, Ruthven was put through a stronger than expected gallop on Wednesday, 24 hours before his final workout was scheduled.
Badel has been booked to ride Ruthven at the request of owner Albert Hung Chao-hong, who also asked that the lightweight rider get a feel for the horse at trackwork before Sunday's race.
"I said to Alexis, in French, 'you are just going to canter', but he went out on the big track and went evens," said Moore, who spent time in France growing up and rode trackwork at Chantilly as a teenager.
"He was clocked on the Jockey Club as running his last 400m in 26.5 seconds, but that was after he had already run a mile-and-a-half. Alexis said to me afterwards; 'that was French work' and I said 'but this is Hong Kong'. There was no harm though, it was just that he worked fast on the wrong day, he was meant to gallop on Thursday."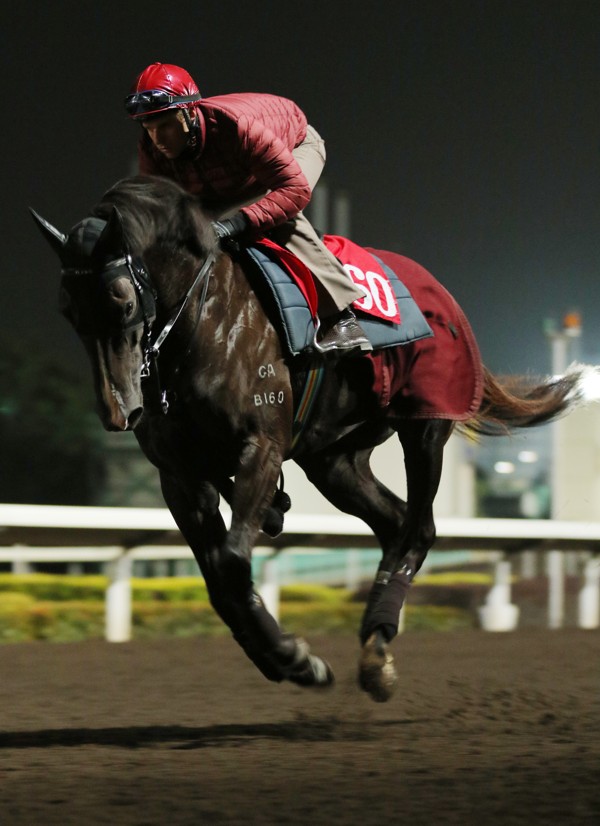 Moore has won the Classic Mile five times but only last year's winner Rapper Dragon, also owned by Hung, went on to take the BMW Hong Kong Derby – which is Ruthven's ultimate aim.
"He is still a little underdone but he is progressing exactly the way we want, which is to be peaking on March 18 for the Derby – that's our grand final," Moore said.
He's got the look and the record, but is Hong Kong Derby fancy Ruthven ready for the races?
"Of course a mile is on the short side, but I spoke to his former trainer Ciaron Maher at the sales on the Gold Coast last week and he thought the first-up run over 1,400m was better than he expected, so that was good to hear. He will be doing his best work at the finish but there is further improvement to come."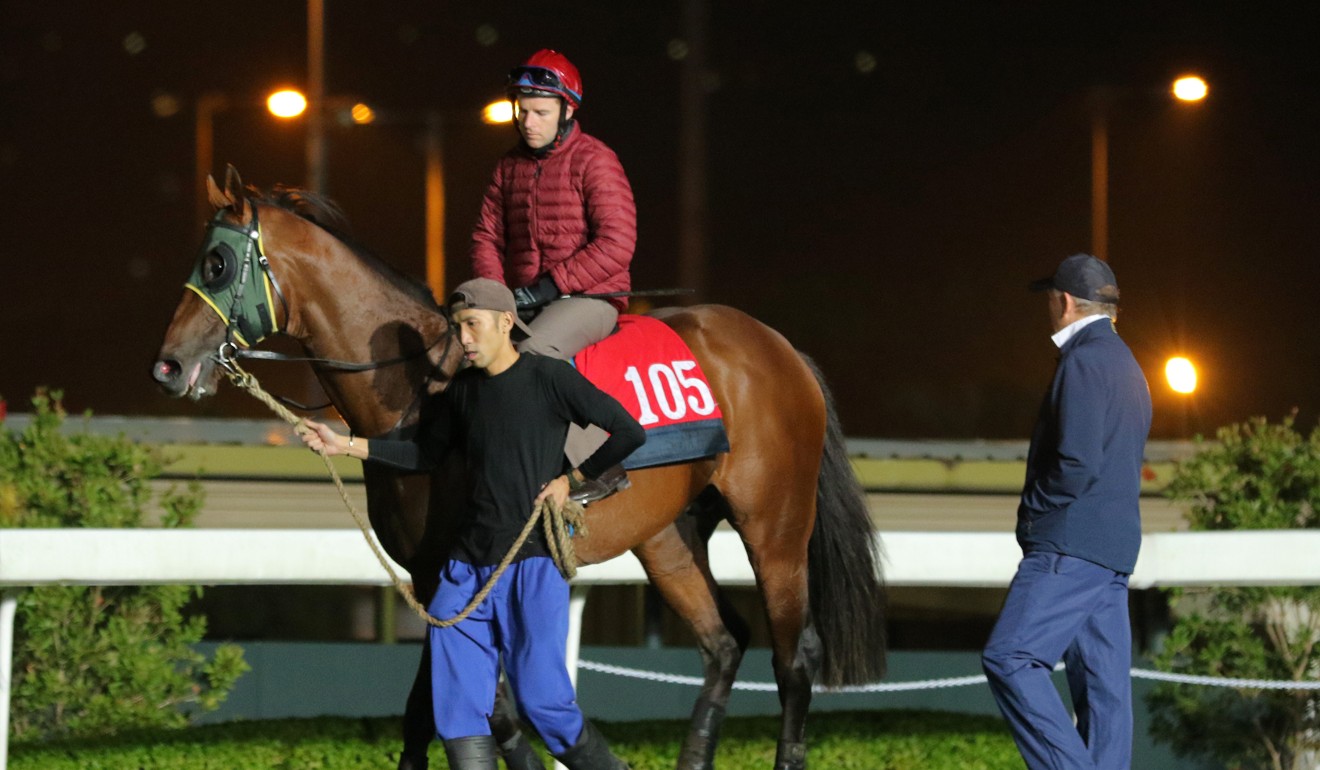 Moore said Good Standing is the number one seed of his four runners in Sunday's race, with stable jockey Tommy Berry booked to ride.
"He is a true miler, where the other horses, Ruthven, Rivet and Grand Chancellor have been brought here for the Derby distance," Moore said, the trainer admitting that Good Standing missing a key lead-up run with a minor hoof complaint has hurt his chances.
"We would have definitely preferred to have him third-up than second-up. He is a huge horse, more than 1,300 pounds, and a horse like that carries a lot of middle and needs that race conditioning."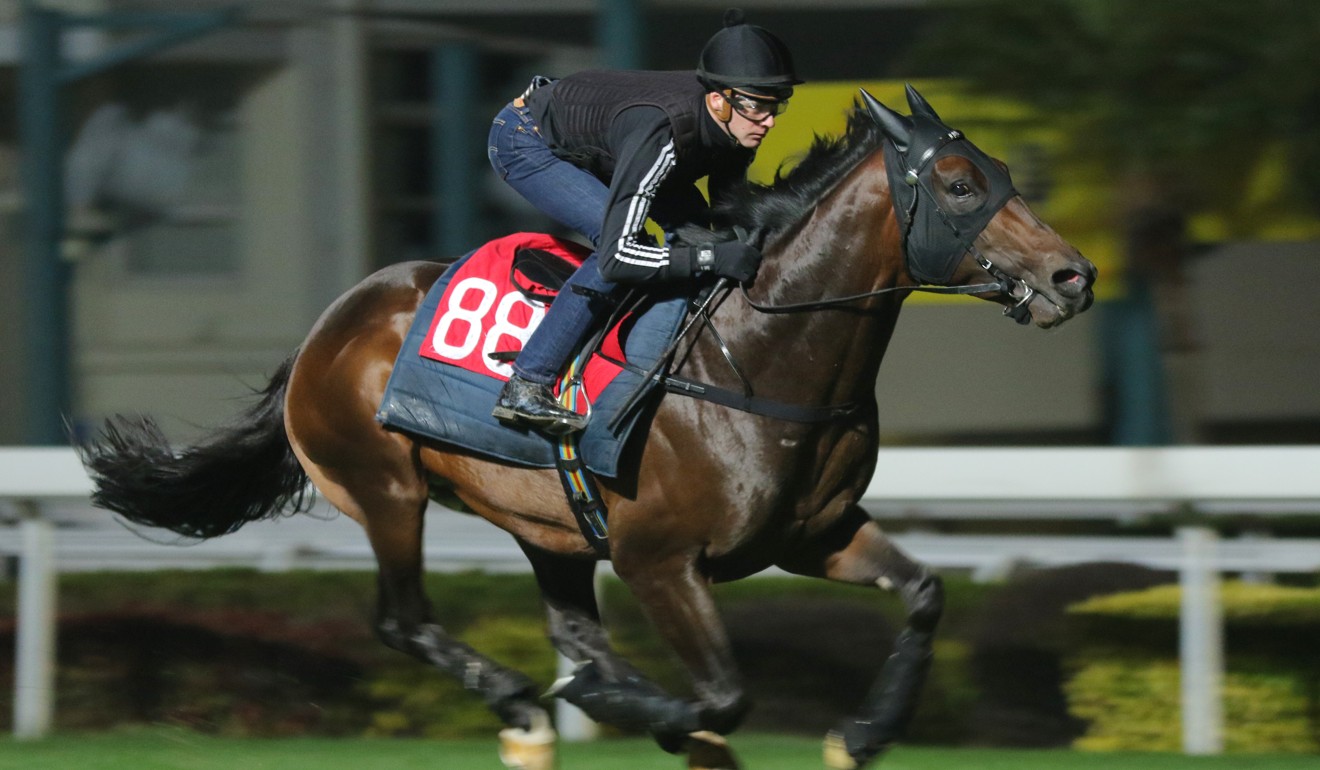 Rivet (Sam Clipperton) and Grand Chancellor (Pierre-Charles Boudot) both bring disappointing recent form into the race but Moore said they are showing better signs in the mornings.
"Rivet's work this morning was really good, Sam got off and said that was the best work he has ever put in. If he can put his mind on the job on Sunday then he is a chance," he said.
"Grand Chancellor worked well, his last run was disappointing but we could put that down to being second-up. He is a one-batter and only rated 78, but is another horse that will be better at 2,000m. We would just like him to improve off that first run."
Is Nothingilikemore vulnerable? Zac Purton spots a chink in armour as Hong Kong Derby debate heats up
Moore's quartet line up in a 12-horse field after trainer Michael Freedman scratched Cheerful Giggles from the HK$10 million race and elected to run in the 1,800m Class Two handicap next weekend.
Meanwhile, trainer Danny Shum Chap-shing was taken to hospital with fractured ribs after he was trampled by a loose horse at trackwork on Thursday morning.
Shum was trying to stop the horse from running out of the yard after it broke free from a mafoo's grasp when being removed from a walking machine.
A Jockey Club release said Shum "will remain in hospital for precautionary observation", and that
"the Club's Racing Medical Officer has visited Mr Shum and will continue to monitor his recovery".