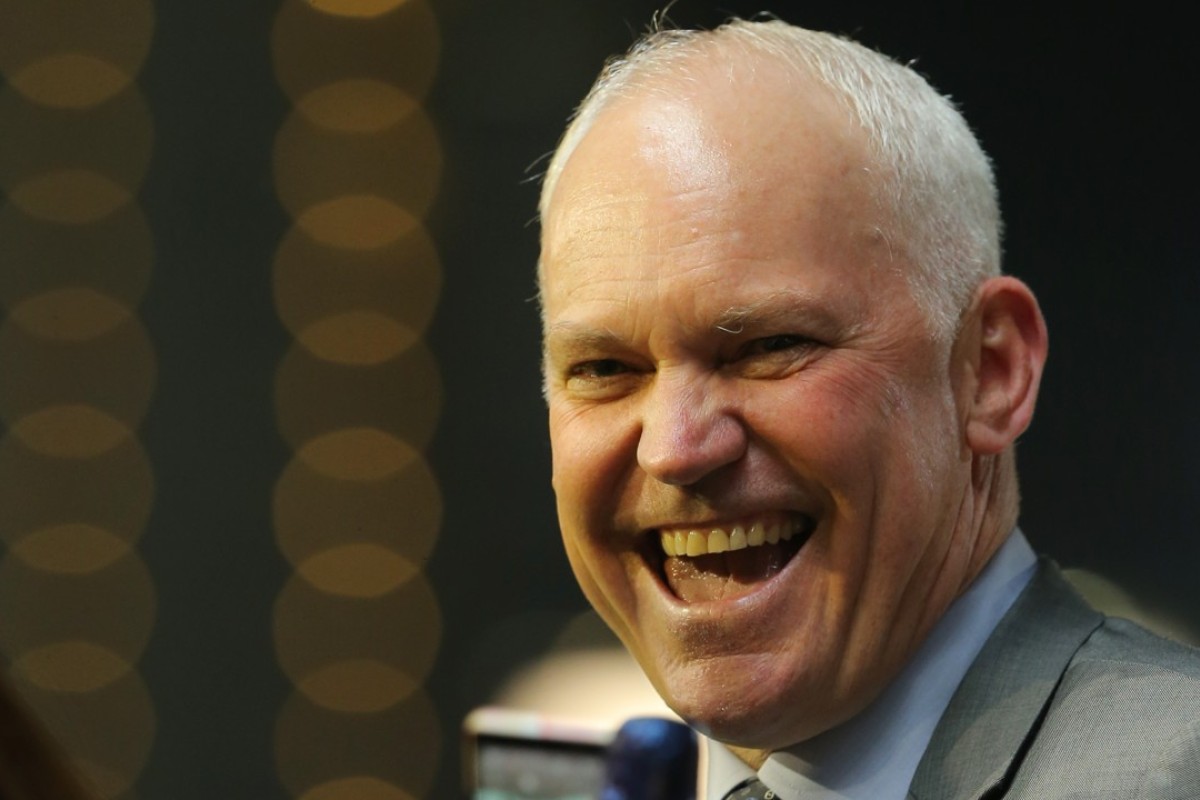 It was a night for redemption at Happy Valley, but none more so than David Hall shrugging off the worst losing streak of his entire life to win with low-grade sprinter Gracydad.
Gracydad (Matthew Poon Ming-fai) was one of a number of runners to lead throughout on the night and managed to put an end to Hall's 146-runner losing run that stretched back to Happy And Healthy's win at the Valley on October 25.
Was Hall happy to have broken the spell? Of course, but he wondered aloud if others might have been feeling it worse than he had.
"I was asked by the press 'is this the worst thing that's ever happened to you in your career?'" Hall explained. "And, I've got to say, it isn't. It hasn't been fantastic but the horses haven't been running badly. I had five runners last week and four of them earned prizemoney. What can you do? Going through it hasn't felt as bad as the figures look.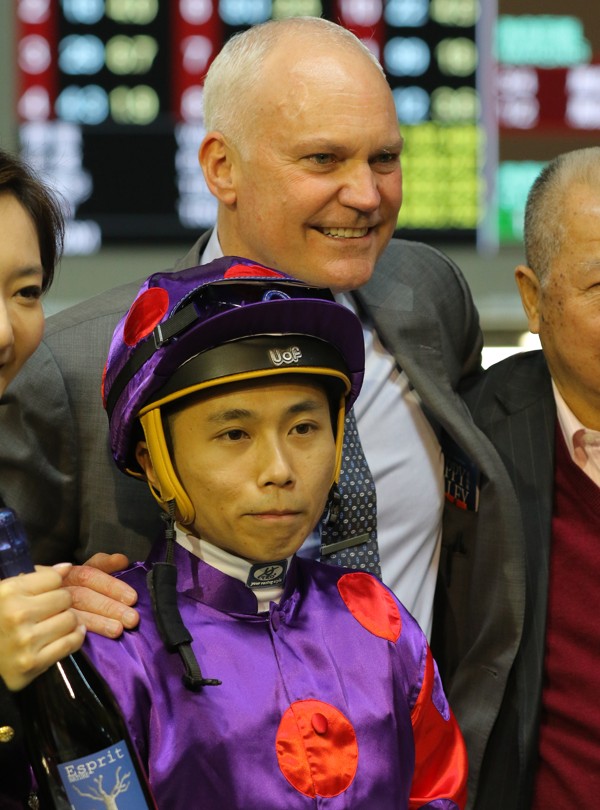 "Every time I've tried to dissect what was going wrong, I came to the conclusion nothing was going wrong. But you draw some wide gates, get a bit of pilot error, have some race without luck a couple of times and plenty of photos that have gone the wrong way and suddenly it's up to a hundred. Of course, everyone in the stable was pretty sick of it – everyone likes to win, everyone likes to have a spring in their step – but it's behind us now."
Hall's story was the stand out but there were other losing streaks broken.
Joao Moreira hadn't had a winner at Happy Valley since January 10, but he responded with a double on See Me Now for Francis Lui Kin-wai and Har Har Heart for John Size.
Alberto Sanna also turned his form around, with the Italian rider's win on Young Dreamer for Tony Millard his first since a double at Sha Tin two days before Christmas.
It was also a turning point for Young Dreamer, raced by the Jockey Club's young members syndicate, the Racing Club Limited.
Young Dreamer hadn't won at all and had earned just under HK$61,000 in stakemoney since he landed over two years ago.
"He's had his problems, had a couple of things that kept him out for quite a while, and that's why he's only had 14 runs," Millard said. "We've thought a couple of times about whether he should retire but the young members have been very patient and tonight they got their reward."
Happy Friendship's redemption was a win after almost two years in the wilderness but the Michael Freedman-trained seven-year-old also helped apprentice Dylan Mo Hin-tung hit an important milestone in the opening race – the 45th win of his Hong Kong career and the end of his seven-pound claim.
"He's been consistent and trying really hard without having a lot of luck and they're a great bunch of owners, so I'm really pleased for both them and the horse," said trainer Michael Freedman. "The idea was to lead with the light weight, Dylan did a good job and the others let him do it."
Freedman has managed to settle Happy Friendship down to the point where he is able to lead races calmly after he had being fiery at times earlier in his career.
"He can get a bit fiery in the mornings still but, of all the old horses I got as transfers at the end of last season, this guy has been one of the easiest to train," Freedman said. "He's had no issues, his attitude has been good and when his opportunity came tonight he took it. Who knows, maybe there is another one in him."
Douglas Whyte was the only jockey to earn the wrath of ­stewards, suspended for two meetings and fined HK$12,500 for his ride on Prince Harmony.