Frankie Lor Fu-chuen joked that his former boss John Size finally "let" him win a race with import Simply Brilliant but may now have to show the same hardheaded influence as his mentor when it comes to convincing owners not to run the horse in the 2018 BMW Hong Kong Derby.
Simply Brilliant, the first son of superstar stallion Frankel to win in Hong Kong, broke through after three seconds and a third for Lor, with the last two defeats behind Size-trained rising stars Conte and Ping Hai Star.
Like the Size-duo, Simply Brilliant is 2018 Derby eligible and with a rating likely to rise to 87 or higher, he could probably squeeze into a Derby field lacking depth.
Size has already ruled the still-improving Conte and Ping Hai Star out of the race, but Lor said he might not hold the same sway as a nine-time champion trainer.
"If they want to go to the Derby I will listen, I'm only a new trainer, I'm not like Mr Size yet," Lor said. "If a Chinese owner can just race in the Derby it can make them very happy. But the horse only won over 1,400m today and then to step up to 2,000m at the next start is very hard – so let's see."
Lor also needs to weigh up whether to press on to the Derby with Morethanlucky after an eighth in the Hong Kong Classic Cup.
"It was a little bit disappointing," he said. "At the turn, he was very wide and lost some ground, maybe if he had saved ground he would have been closer. But maybe 1,800m is his limit."
Simply Brilliant's win completed a double for Lor after Dundonnell's earlier success in the Chinese New Year Cup.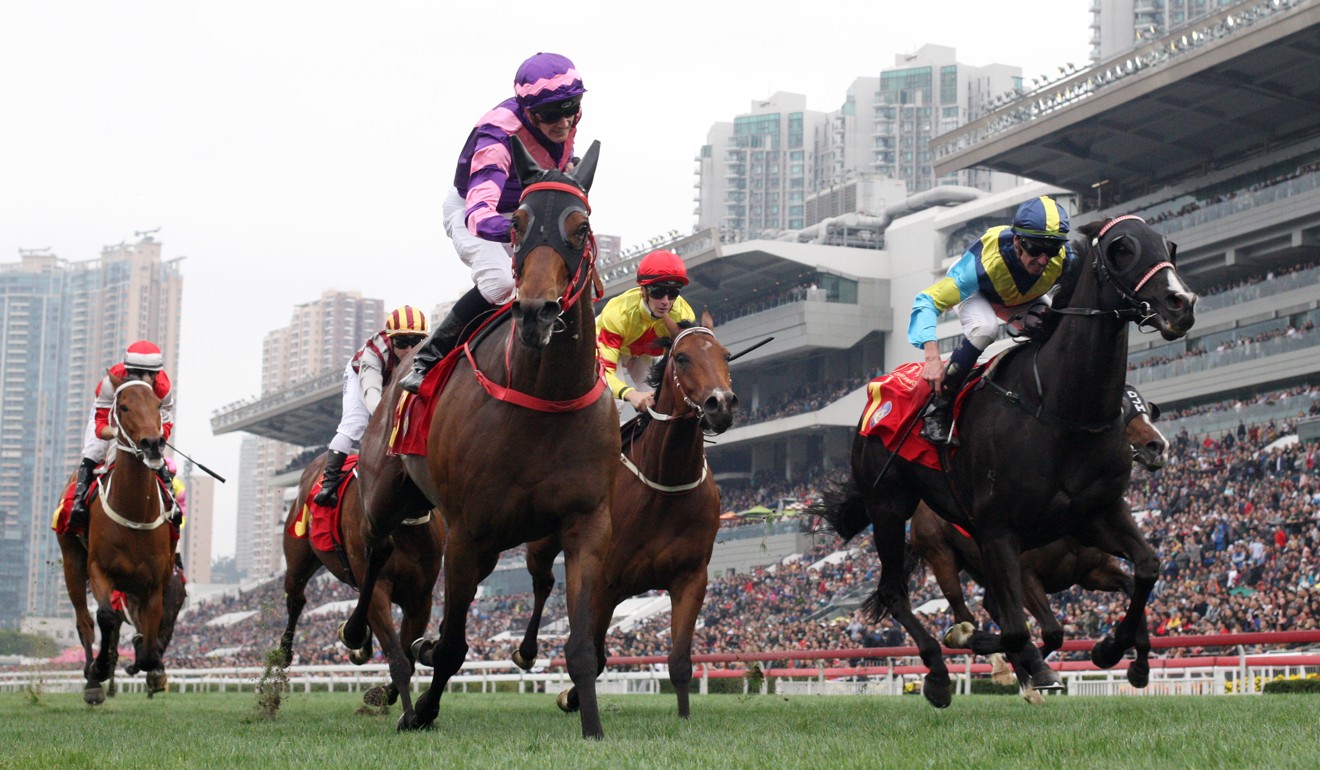 It was a satisfying result for Lor after Dundonnell entered his stable with a long history of leg problems for his three previous trainers.
"He has ability, but he is eight now and has many problems with his knee joints," Lor said. "The owner gave me plenty of freedom and no pressure. After he raced on January 1, we gave the horse some time to set him for this race. Let's see what the rating is tomorrow, and then we can see where to go next."
Dundonnell's win was one of four for Chad Schofield, who said a clean break was key to the victory – although he hadn't really expected anything different from a horse that has a history of miss-stepping at the start.
"I rode the horse first time last start and everybody warned me that he might miss the start but he jumped well, then I trialled him and he jumped well, so I went into the race not even thinking he might miss it," Schofield said. "We wanted that one-out, one-back spot but he needed to jump to get there and he stepped perfectly."