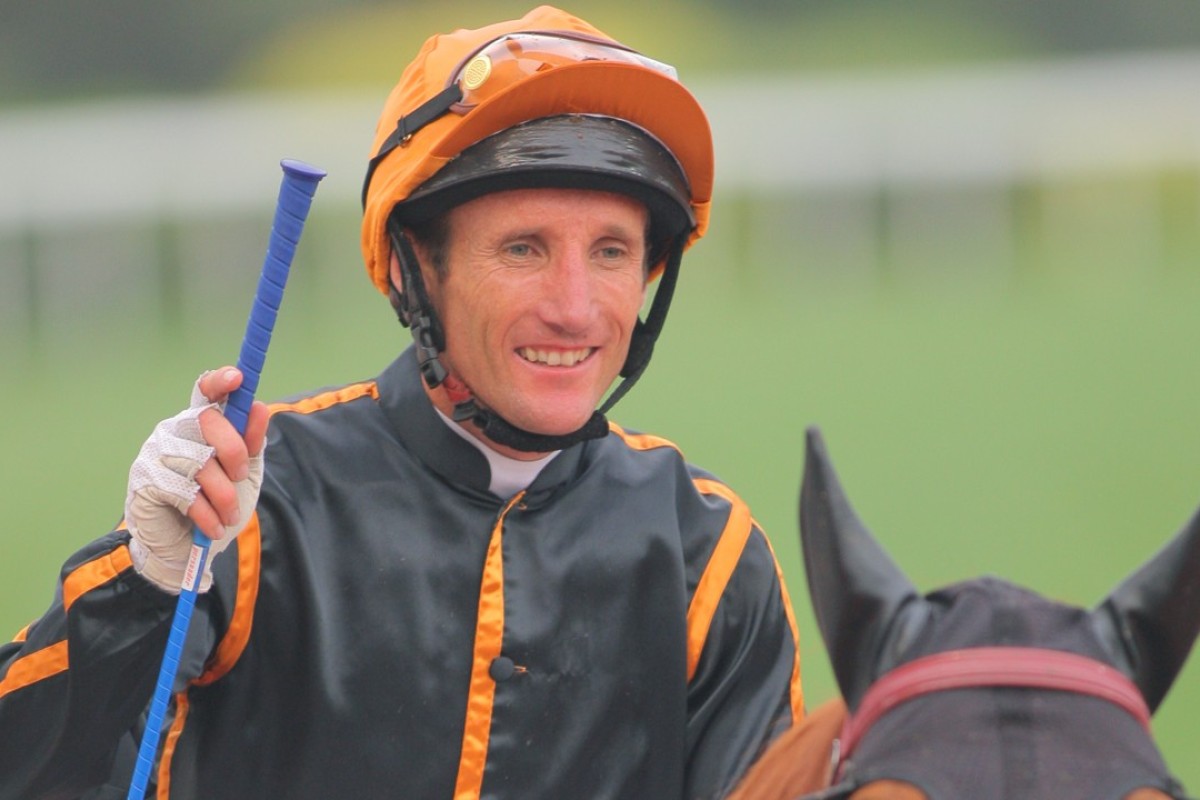 John Moore has called on champion Australian jockey Damien Oliver to take the seat on Ruthven in Sunday's BMW Hong Kong Derby after a Sydney neurologist ruled out Hugh Bowman.
"We are still waiting on the Department of Immigration regarding his work visa but we've asked Damien to come and ride the horse, he has agreed and the Jockey Club has licensed him for the day," Moore said.
Oliver has been one of Australia's all-time great jockeys, with a century of Group One wins to his name and he has had success in Hong Kong as well, with 65 race wins including two Hong Kong Sprints and an International Jockeys' Championship title.
Still, he comes a little out of left field as he has not ridden in Hong Kong for more than two years, and has had just four rides here since June 3, 2012, the last meeting at which he rode a winner.
It won't be Oliver's first Hong Kong Derby ride and not even his first for Moore, as he was flown in by Moore to ride Military Move into sixth place in 2011 and Stay Young into 10th in 2005.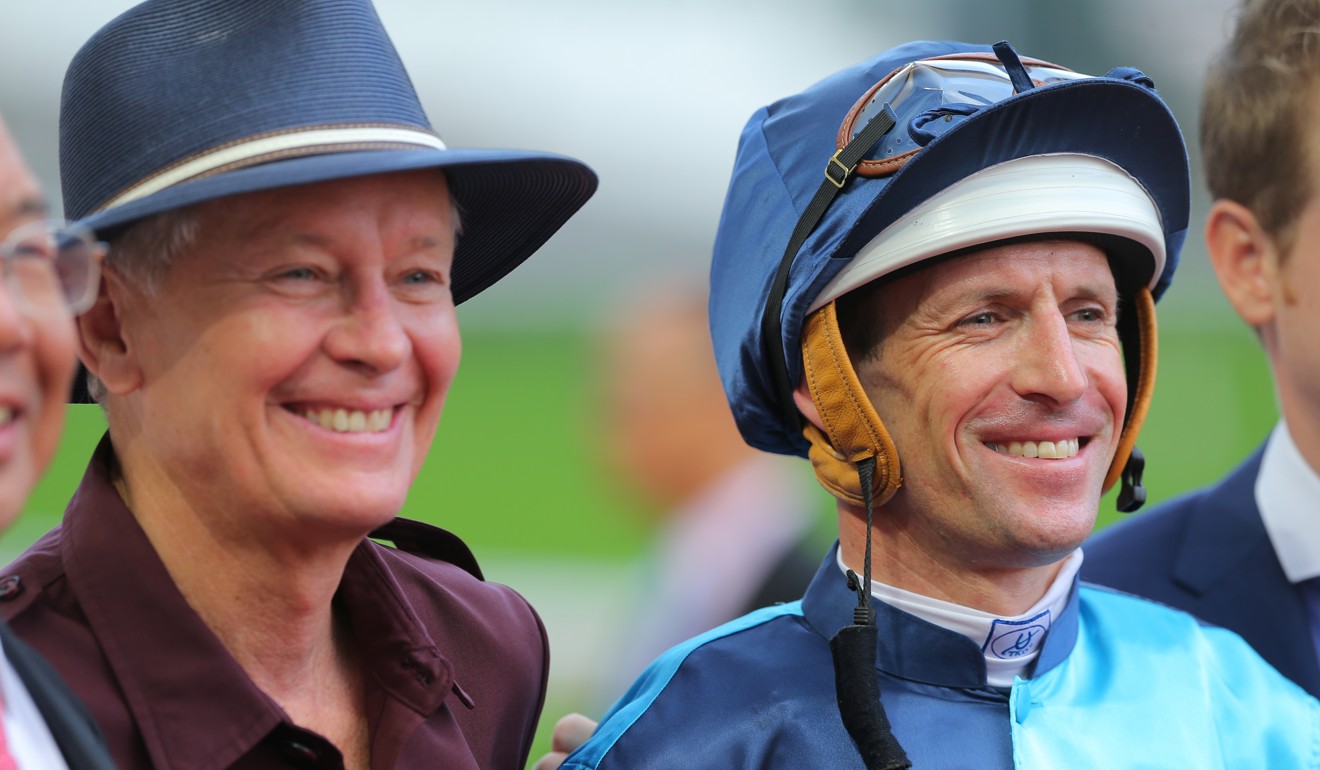 Jockey Club Licensing Committee secretary Steve Railton said that the processing of Oliver's work visa in time had not been "guaranteed" by the Department Of Immigration but club officials are optimistic.
"It's a government department so, obviously, they won't actually guarantee it but from what we've been told, we're probably as positive as we can be," Railton said.
Bowman, current holder of the Longines World's Best Jockey title, was surprised by an erratic two-year-old in the home straight during a race at Randwick last Saturday, fell heavily and suffered a concussion.
To ride at the Group One meeting in Sydney this Saturday, Bowman needed a specialist's clearance and Hong Kong stewards had also insisted on a further clearance for air travel before the jockey would be allowed to ride Ruthven.
At around 7.30am this morning, Racing New South Wales published a release on its website stating that the neurosurgeon, Dr Mark Winder, had not cleared Bowman to ride on Saturday and his next appointment will not be until next week, ruling out the Derby.