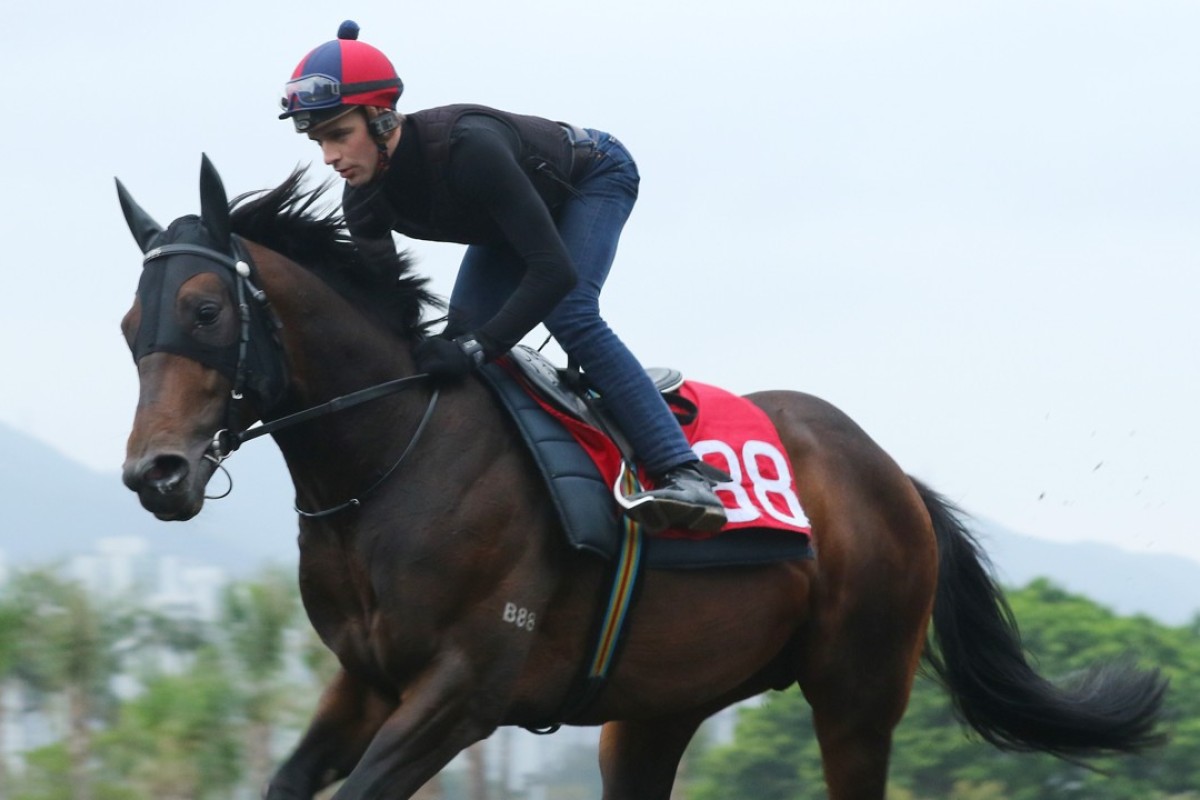 What a difference a year has made for Australian jockey Sam Clipperton in his second season in Hong Kong – half the winners, a place back in the championship ruck and a much more serious BMW Hong Kong Derby ride.
"There are no rules, are there?" Clipperton asked. "I had 29 wins and was in the top six and I lost the Derby ride on Booming Delight, which was disappointing after I'd won three on the bounce on him.
"He felt like my horse, but that's the game. This year, I'm in the middle of the table with 14 wins and it has been more challenging, but I've got a good Derby ride on Booming Delight's brother."
Owner Peter Law Kin-sang imported Ryan Moore to take the reins on Booming Delight, who was eighth to Rapper Dragon, while Clipperton picked up a participation mount on last-placed 237-1 stablemate Rodrico.
On Sunday, Clipperton rides Booming Delight in a support event and the Rivet Derby ride has him excited, if uncertain.
Sam Clipperton staying positive despite losing gun Derby ride on Booming Delight to Ryan Moore
"The really great thing about this opportunity is that I think he can run well, even win, if he puts his mind on it," Clipperton said.
"He's got all kinds of ability. He's as talented as any horse in the race – maybe even the most talented – and he's run well against the same horses in the Classic Mile and Classic Cup. It just depends on which Rivet turns up."
Clipperton had been hoping to take a last-start winner into Sunday's event before the stallion got up to a new trick in the starting stalls and was scratched from a race earlier this month.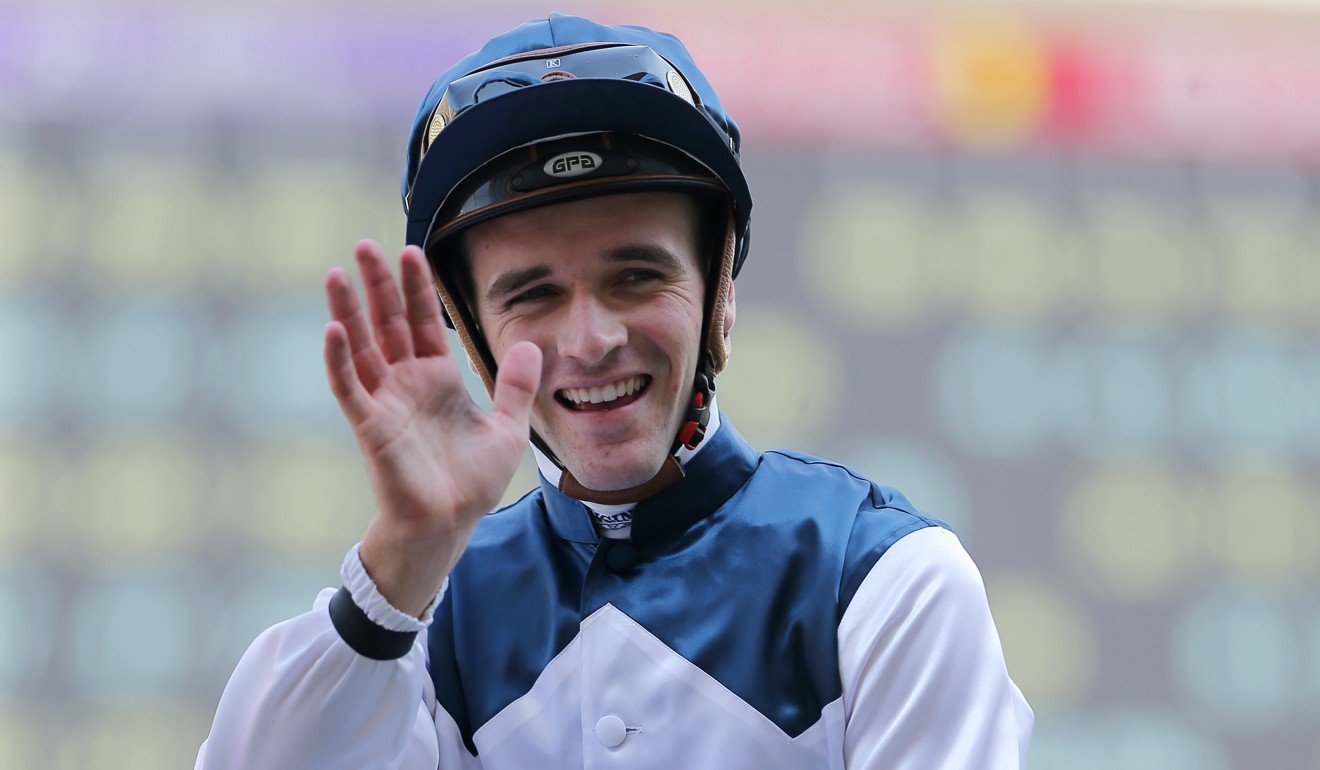 "When I cantered him around to the start Rivet felt so good and did everything right and I thought 'today is the day and he'll win and go into the Derby with some confidence'," Clipperton said.
"He'd never been better and then he did something I've never seen before. A lot of horses get a leg up on a little bar at the back of the gates but Rivet bucked, which he does quite hard and quite quick, and got his leg right up over the gate.
"I don't think it will impact on his fitness – he's had a bit of racing, a lot of work and a good 1,600m trial since the scratching – but I thought he could win and he's the kind you'd want to go into a big race with momentum because it is all upstairs with him.
"Even at trackwork, there are days when I think he's turning the corner and then I get on him again the next day and I feel silly I had even thought so."
High stakes: castration on the cards for John Moore's Derby duo Rivet and Ruthven
Perhaps a scheduled gelding operation for Rivet post-Derby will change the horse's mental state but, for Sunday, Clipperton is hoping for something less intrusive to do the trick.
"All his races so far have jumped in the back straight, far away from the crowd, but the Derby starts in front of the grandstands," he said.
"It will be noisier and something different for him to think about so I hope it will wake him up and we'll see the best of him."