Trainer Richard Gibson was declaring the horse "a 10" while jockey Nash Rawiller was giving himself the same score after Harmony Hero justified some big wraps in the final race.
"I can't name a better horse, physically, in Hong Kong," said Gibson after Harmony Hero was made to earn his first local victory.
"Having a great physical specimen is 90 per cent of the game and this horse is a brilliant sort. It was no secret that everyone was trying to buy him after his first two starts in Australia and I'm delighted that we were able to get such a promising young horse for Mr Yue [Yun-hing], who is one of the best-known and popular owners here."
The boom on Harmony Hero out of Australia came not just from his two soft wins from two attempts in Victoria but the fact that one of the runners-up to him was the subsequent Group One Caulfield Guineas winner.
To all intents and purposes, the long term goal for him must be a race like the Classic Mile next year but winning this Class Three to get a victory on the board was also important after everything had gone wrong as a beaten favourite in his local debut.
Richard Gibson's Harmony Hero may have cost punters plenty, but he will be winning soon
Thirteen years ago this week, Rawiller won the Dubai Duty Free on Elvstroem and he gave himself top marks for getting home on this promising son of the stallion as the final leg of Monday's winning treble.
With apprentice Victor Wong Chun getting out with a big, fast lead on Sun Touch, Rawiller was mindful of winning the race but not overcooking Harmony Hero for the future and reckoned he'd got the balancing act just right.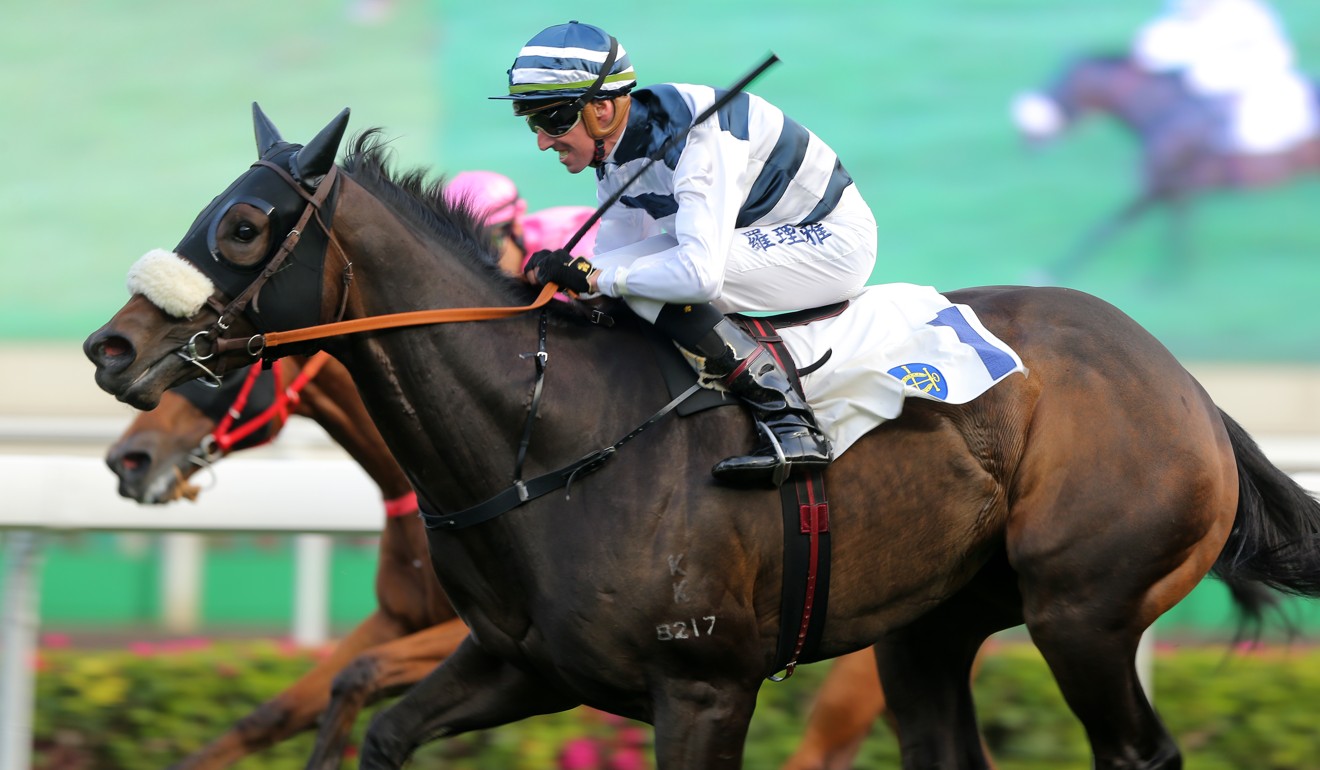 "I think I nailed that. It was easy to say bounce out and sit behind the leader but I don't think that was going to be helpful to him down the track. Richard has brought him along slowly and he probably isn't rock hard fit enough to do it either as the race worked out," Rawiller said.
"I asked Richard to let me take my time and ride a race and, to his credit, he said he'd back whatever I did. First-up, a few things went wrong because there was too much hype on him and everyone has to remember he's still a horse, he still has to be ridden like a horse.
"It's about where he's going to be a year from now and had I been more positive early, it might have brought him undone today and not helped with his development."
Rawiller had his eye in on the day, landing My Winner for Ricky Yiu Poon-fai in the second, Smiling Charm for Michael Chang Chun-wai in the eighth then Harmony Hero was the icing on the cake.