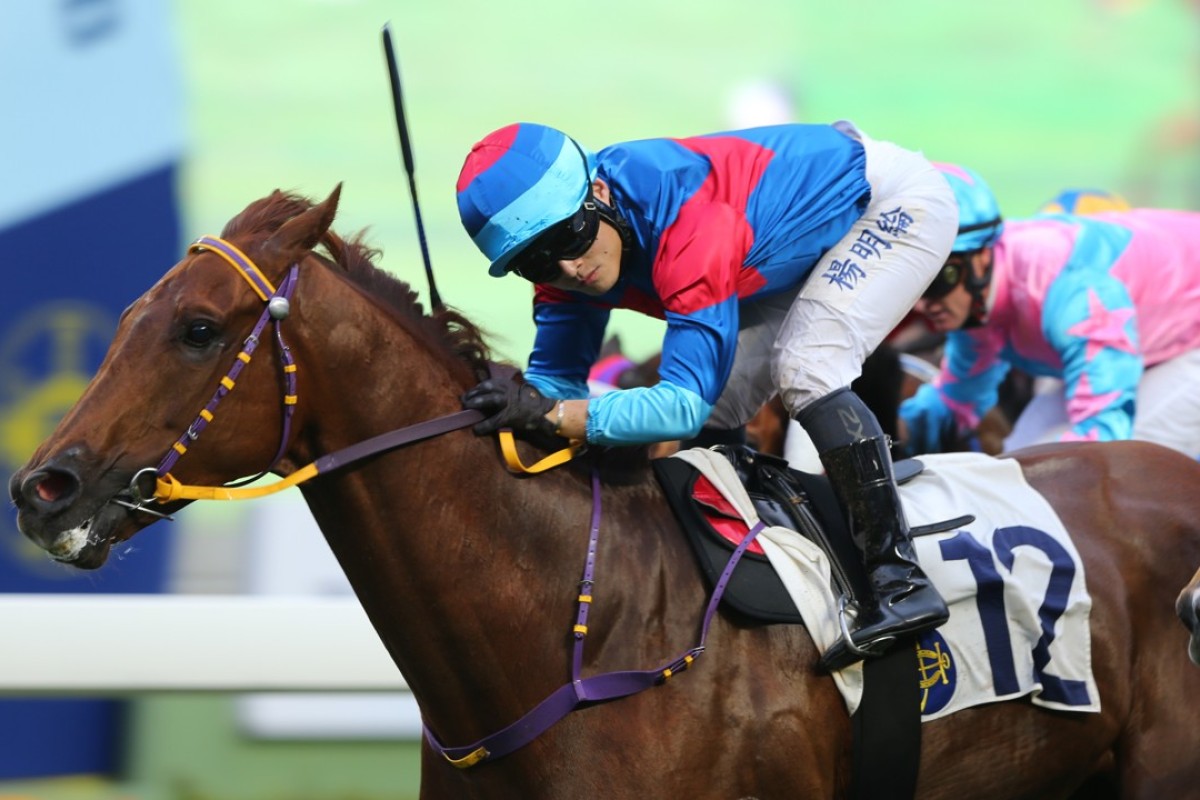 Stewards found boom three-year-old Harmony Hero pulled up lame after getting buried in the ruck in an anticlimactic Class Two on Saturday.
Harmony Hero looked to have little excuse for his ninth as a warm favourite behind the Benno Yung Tin-pang-trained Coby Boy (Keith Yeung Ming-lun) but the Jockey Club vets later found him to be lame in the left front leg.
"We got some luck, we got the good draw today after a bad barrier last time but we also had some luck with the favourite failing," Yung said after Coby Boy made it two wins from just four local starts for the very lightly-raced five-year-old.
"This horse has had a lot of leg problems in the past but now he is stronger and he seems to be over them so maybe there is some room for improvement. This was his first start in Class Two so to win so quickly is a good indication."
Not only did Harmony Hero fail but the third choice in the betting, Gunnison was never on the track and dropped out too.