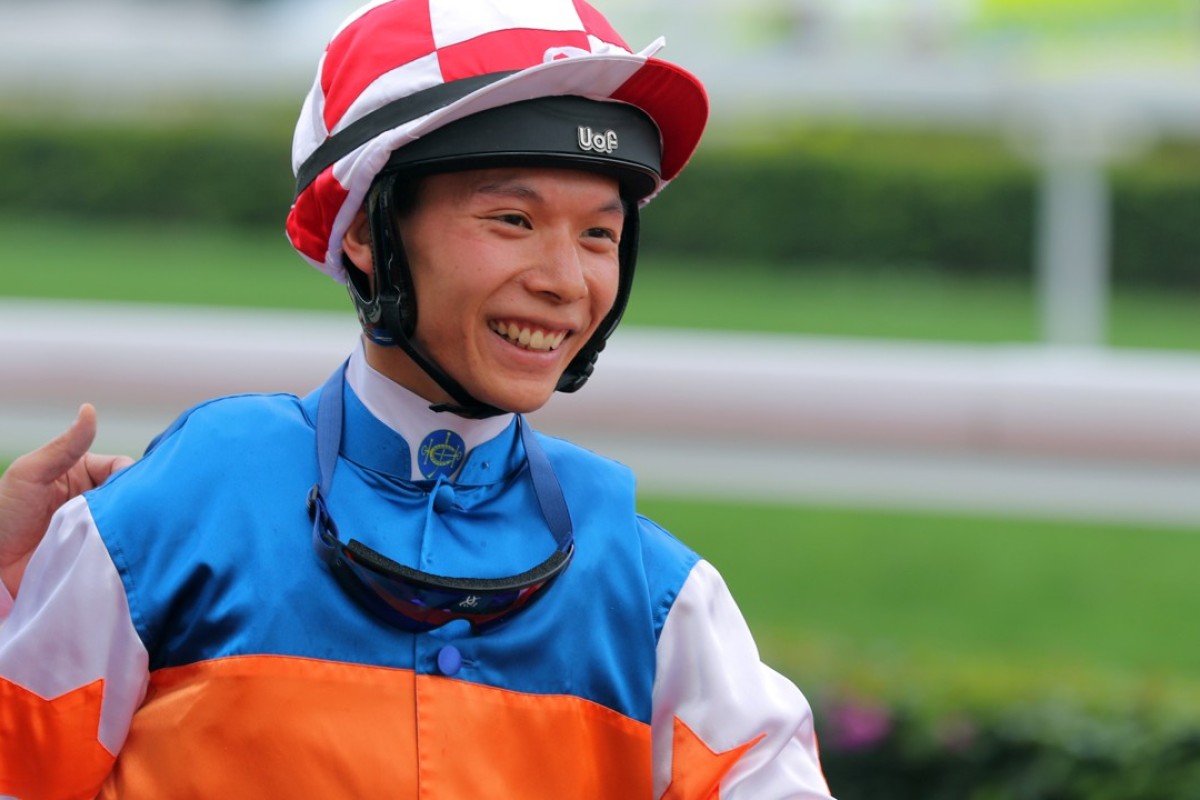 Victor Wong Chun admits getting his head around the form for Saturday's meeting was a challenge but out on the track Hong Kong racing's newest jockey showed enough poise to notch the first double of his fledgling career.
Wong doubled his career total after a brace aboard Nice Fandango and Winning Controller took him to four victories from five meetings.
"There were so many horses with chances, and then a lot of horses that want to lead with the rail out," he said of his homework for the meeting. "But I still thought I had some good chances."
The 24-year-old's instructions on Nice Fandango in the Jockey Club Scholarships 20th Anniversary Handicap were simple: get to the front.
As Wong was on the way to the starting gates he noticed the four-year-old was shying away from the crowd, something the sprinter then did in the run as well.
"On the way to the barrier I could see that he was laying out to one side and a bit scared, he was looking at the crowd," Wong said. "I just wanted to get to the fence, keep him quiet and steady him, and when he got to the winning post he saw the crowd and hung out a little bit. Luckily he was going well enough to be clear and not cause any trouble."
'Everyone wants a hero overnight': Tony Millard asks for patience with new apprentice Victor Wong
Wong's first winner might have been a relative sit-and-steer job for a 10-pound claimer but he showed good race awareness for the second.
From barrier two, Wong was gifted a perfect run on Winning Controller in the Innovative Changemaker Handicap and then made a crucial decision to hug the rail late.
"At the turn I was thinking 'where I can go?' I couldn't see a run to the outside," Wong said after Winning Controller won for the first time at start 15.
"I could see that the rider in front of me wanted to get away from the rail, but I could see that the leader might also get away from the fence in the straight, so I waited and saved some ground. When the other horse did roll off my horse was able to pick up and even though it was only a Class Five, he won nicely."
Wong is still only riding at Sha Tin but is looking forward to competing at Happy Valley once he qualifies.
"I have ridden in trials there but I still have to ride in more trials there in May, then we will see," he said.