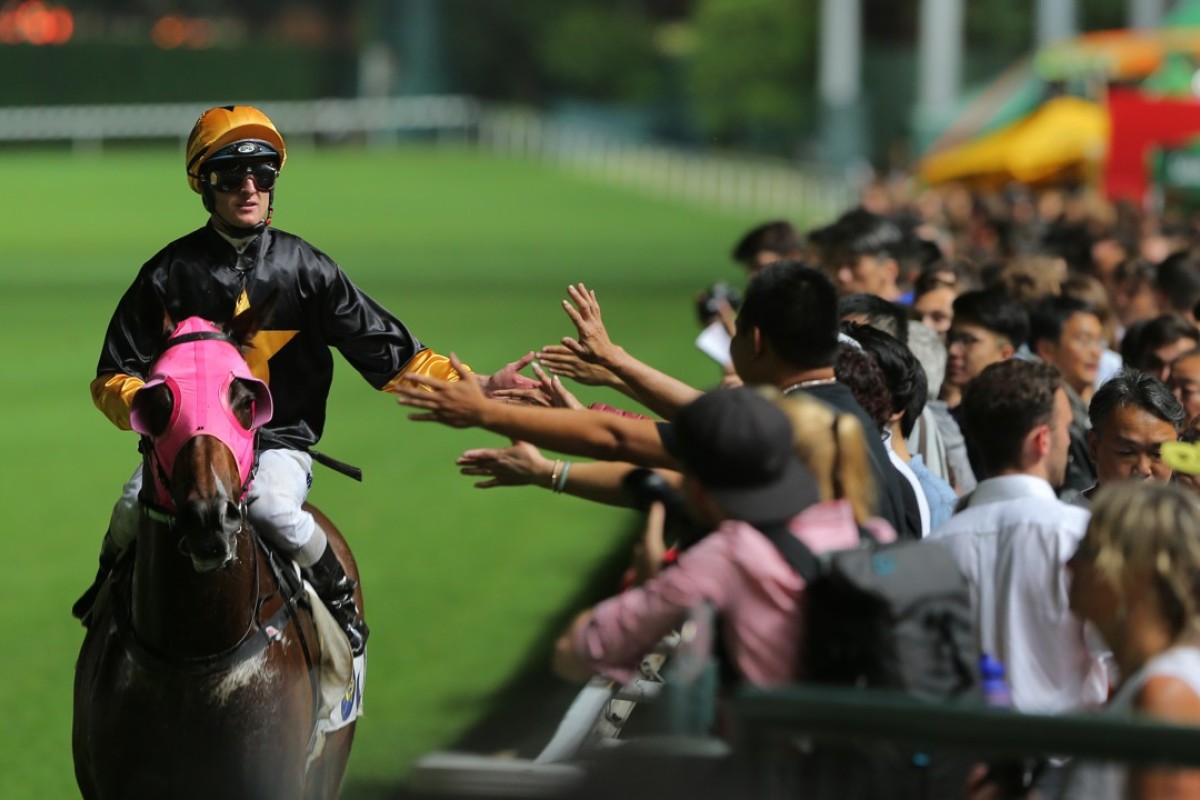 A Happy Valley double helped a flu-ridden Zac Purton move within one win of absent rival Joao Moreira as the jockeys' championship builds to a thrilling conclusion.
Purton battled his way to victories on favourites Super Chic and Top Score after being struck down with illness after Sunday's Sha Tin meeting,
"I wasn't feeling good at all," Purton said. "It's just the usual flu symptoms and hopefully it clears up before Sunday."
With Moreira sidelined again on Sunday, Purton gets one more "free hit" and hopes to hit the lead in the championship.
"Every winner counts and of course it would be great if I was in front after Sunday," he said. "I'm happy with tonight because I really didn't think I had a good book of rides. I thought heading into that meeting that one win would have been a good result, so I guess two wins was a bonus."
Super Chic's Class Three victory was the first leg of a double for trainer Tony Cruz, who said that while his import had been a disappointment overall, at least he had found a niche.
"It's just a pity that his speciality is staying because there aren't many races for him," he said. "The 2,200m is perfect for him because he can stay all day."
Trainer Peter Ho Leung paid tribute to his former apprentice Ben So Tik-hung after the tough-as-teak jockey bounced back with his first win in nearly 12 months.
Three meetings into his comeback and five days short of a shocking fall that broke So's upper arm and tore a biceps tendon, the 31-year-old scored on Beaut Beaut.
"That win is very special to me, because I've seen how hard Ben has worked to come back," Ho said. "He has been in the gym every other day. I love having Ben around my stable because he is such a positive person. What he has done is amazing."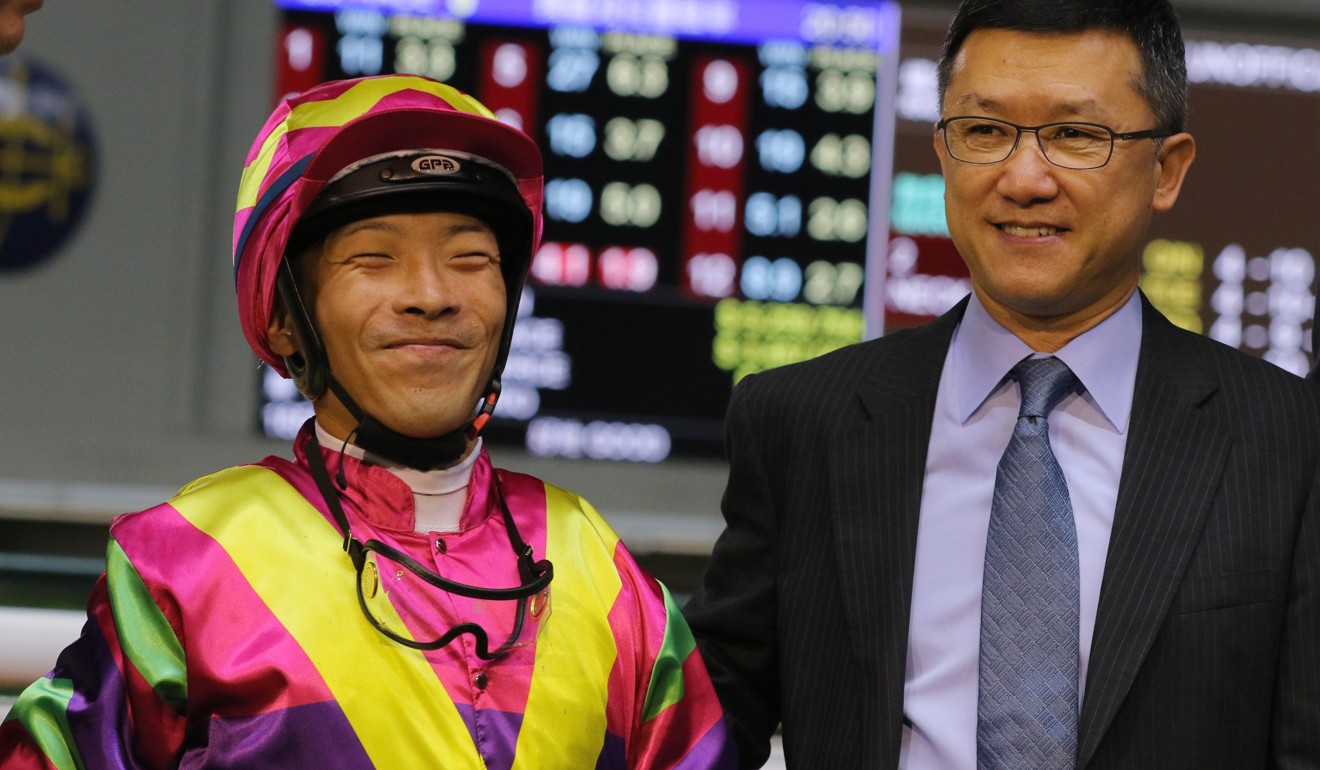 So will be sporting a metal plate and nine screws in his upper right arm for at least the remainder of his career, and perhaps permanently, as a result of the heavy fall at Sha Tin on June 11 last year.
"I could get the plate taken out but it would mean at least three more months of rest," So said. "The doctor advised me that it would be best to keep it in while I'm riding anyway."
Beaut Beaut's win brought up a double for Ho after roguish stayer Association Fans (Alberto Sanna) won the Class Five opener.
"It's all about where this horse's head is," Ho said. "When his mind is right, he is a Class Three quality horse, but his mind isn't right most of the time and that's why he is in Class Five. Unfortunately you never know which horse you are going to get."
Happy Valley was spared much of the rain that fell in Hong Kong during the day but jockey Olivier Doleuze said the 28.6 millilitres that did fall helped sprinter Fantastic Fabio.
Doleuze rated Dennis Yip Chor-hong's horse superbly in front but said give in the ground was the key for the outsider.
"That rain might not have seemed much but sometimes it only takes a drop for a horse like this," he said.
"He likes the dirt because it has some give but also because he is one-paced and takes a while to wind up. So when we were left alone in front and allowed to roll along, I was confident."