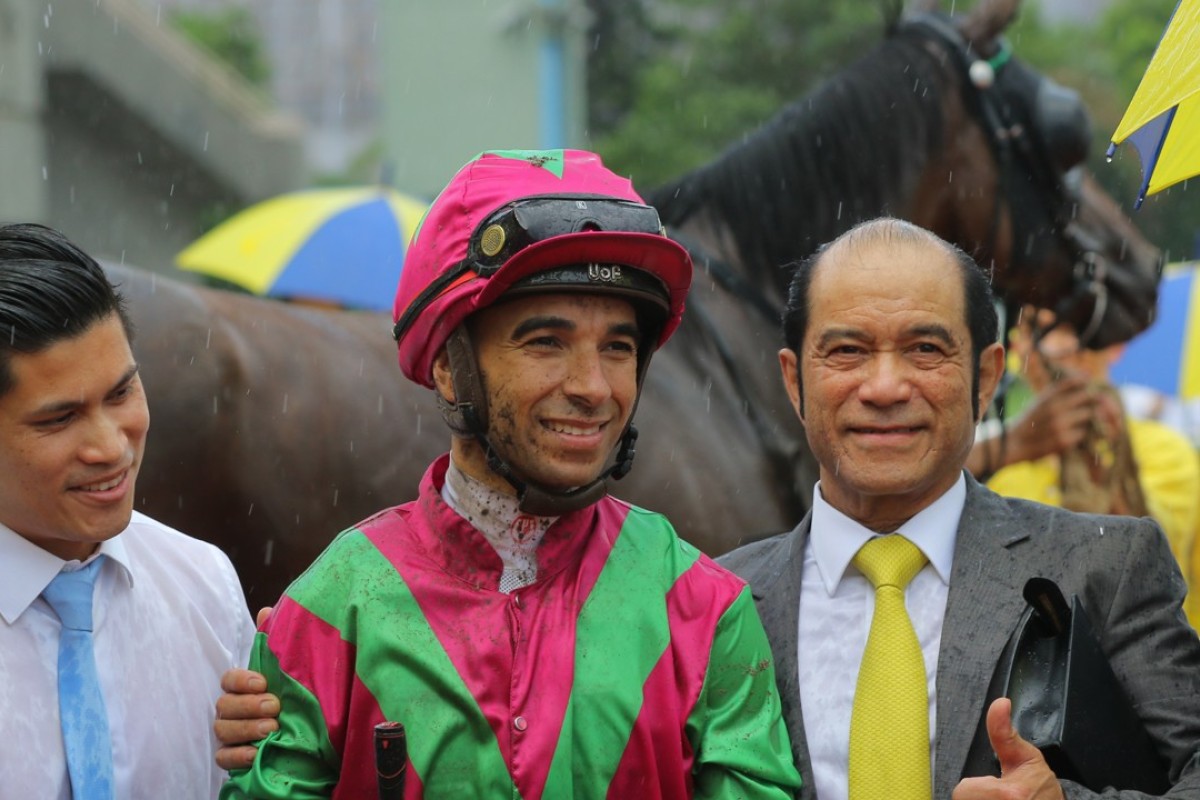 The weather gods were on Derek Cruz's side when a torrential downpour helped Elusive State score at Sha Tin on Sunday, but the embattled trainer admits he will need more heavenly assistance to retain his licence for next season.
A storm that arrived moments after race four turned the all-weather track to slop but it suited track specialist Elusive State just fine as the four-year-old bolted clear under an aggressive ride from Joao Moreira.
The 63-year-old Cruz is in the "all or nothing" situation of needing 16 wins to continue training next season and Elusive State's five-and-and-half length romp in the Class Four Continuous Development Handicap (1,650m) left him needing five wins from the final four meetings.
"He loves the wet and that rain came just in time, I knew he would win once it rained, and as for getting 16, we will be doing our best. We have the next four meetings mapped out but we will have to leave the results to the gods," Cruz said as the rain clouds cleared almost immediately after the race, adding to the sense of divine timing.
"Maybe that's the luck we needed. We still have a few bullets to fire yet and we will be firing them off right to the end. We definitely haven't given up. We have a shot at it.
"Whatever happens we know we have given it our best shot and I'm proud of what I have achieved in my career."
Cruz is Hong Kong's started training in 1991, making him Hong Kong racing's second longest-serving trainer behind John Moore, and has collected a total of 566 winners.
The older brother of rival trainer Tony Cruz is still talking up his "ammunition" but the stark reality is that his numbers have dwindled to just 22 horses and finding runners is his biggest challenge.
Although Cruz has already informed the licensing committee that he will not return if he doesn't reach 16, the trainer is still planning for next term.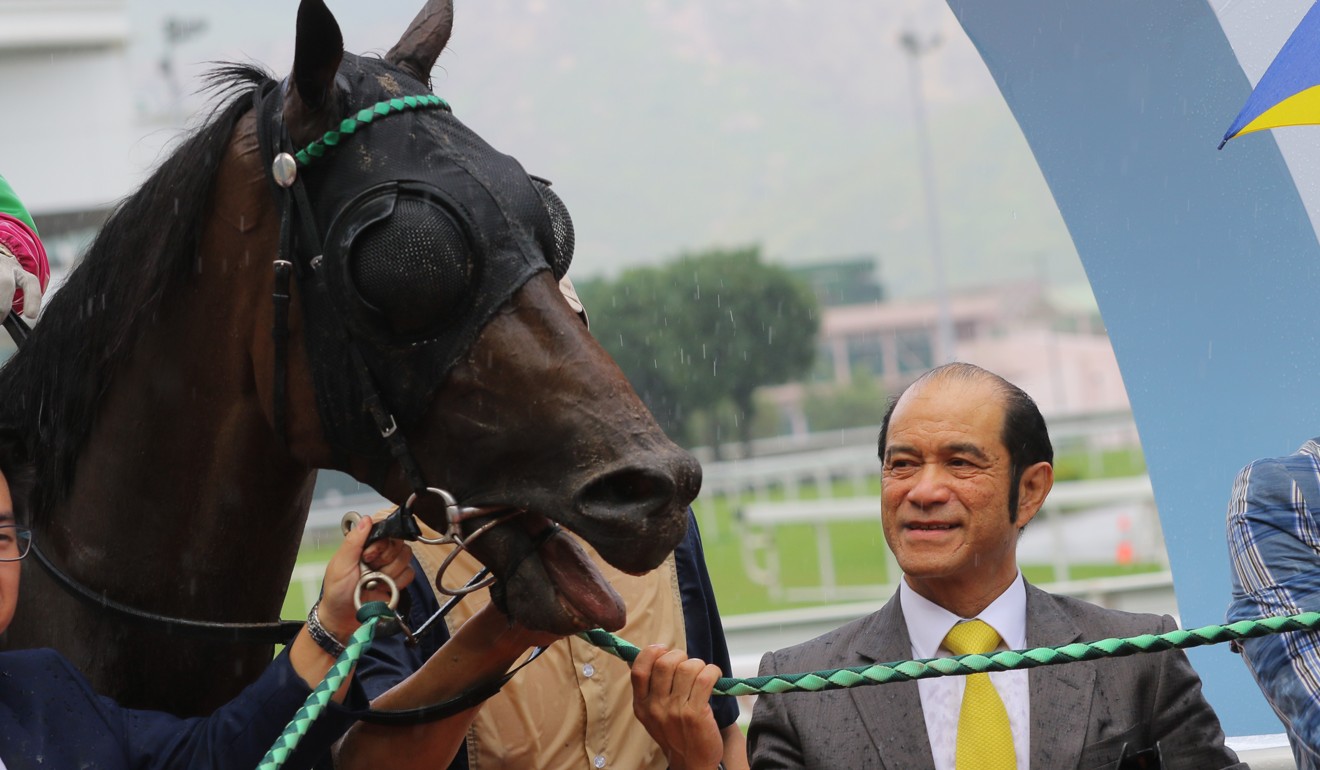 "We have horses in quarantine on their way through, around six in total coming from New Zealand," he said.
"If I get my licence I will be training them and if I don't then somebody else will be."
Elusive State may have only won one from 21 before Sunday's canter but Cruz still thinks the seemingly underachieving import can take another step next term.
"He has been a bit weak physically so if he can put a bit of weight on and strengthen he could climb into Class Three," Cruz said.
"He is an honest horse, there is nothing wrong with his health, he is fine."