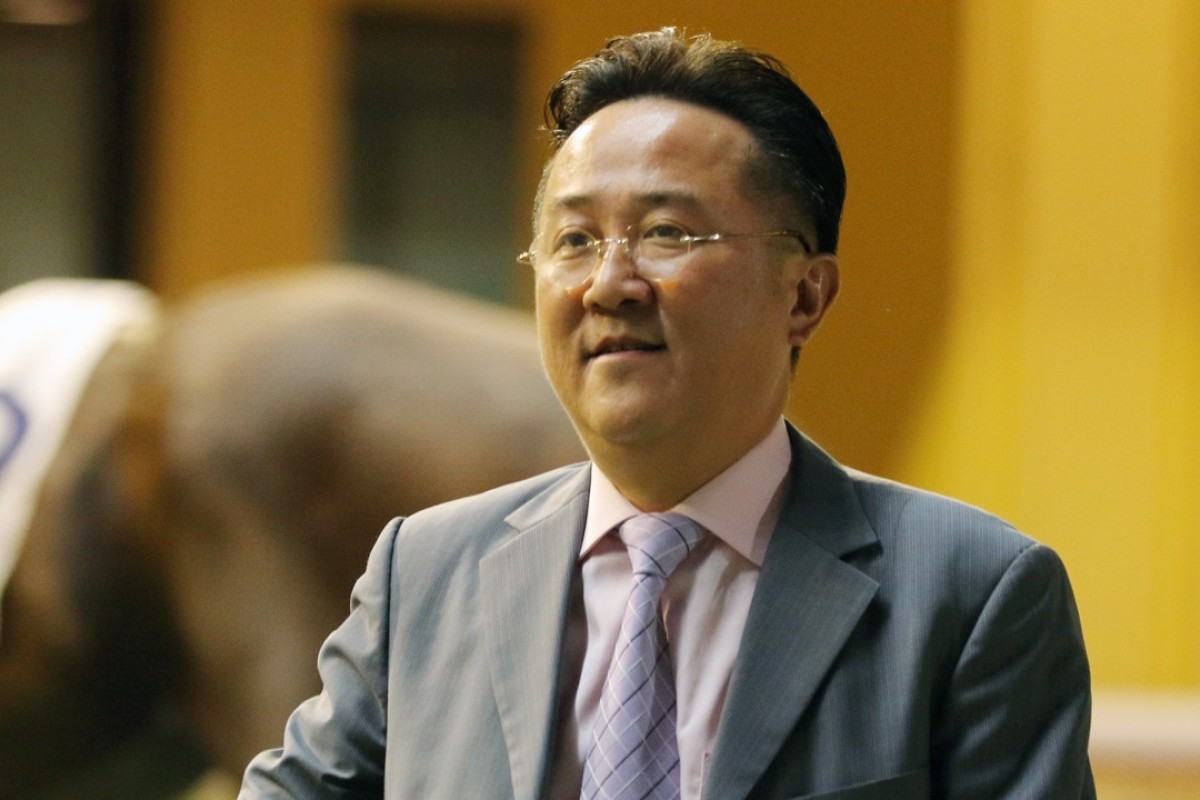 Almond Lee's training career in Hong Kong is officially over after his application for a licence was rejected on Monday.
The 53-year-old had to front the Jockey Club's Licensing Committee for a "show cause" hearing to state his case as to why he should get a licence after missing the performance criteria for the third time, falling one short of the 16-win benchmark.
Lee faced an uphill battle to keep his licence – none of the previous six trainers who made submissions at the meeting had been successful – and so it proved.
"Of course I'm disappointed, I'm going to lose my job – the thing I've been doing for 20-something years – but it's racing, it happens," Lee said after the races on Sunday.
"When you're not doing well you can't blame luck, it makes you look unprofessional, but of course luck was involved here. If you have a bit more luck, you do a bit better. An inside draw or an outside draw and it is a completely different story. I had so many narrow defeats."
Almond Lee's training career all but over after Enjoy Life falls a metre short at Sha Tin
Lee, who got his licence in 2004-05 after a long stint as assistant trainer to David Hayes, has the right to appeal, but is not expected to do so.
He collected 334 winners, with his biggest victory coming in the 2005 Group Two International Sprint Trial with Planet Ruler.
The performance criteria was introduced in 2001, knocking out Bruce Hutchison, Chris Cheung Ting-pong and Wylie Wong Wai-lit in the first year, David Hill in 2005 while Sean Woods and Andreas Schutz lost their positions in 2016.
Others have failed to hit the benchmarks but walked away instead of fronting the Licensing Committee.
Derek Cruz goes down swinging as Elusive State wins to cap the trainer's illustrious 27-season Hong Kong career
Lee is joined on the outer by Derek Cruz, who won't be back next season after announcing he would retire if he didn't reach the criteria. Cruz finished the season with 13 winners.