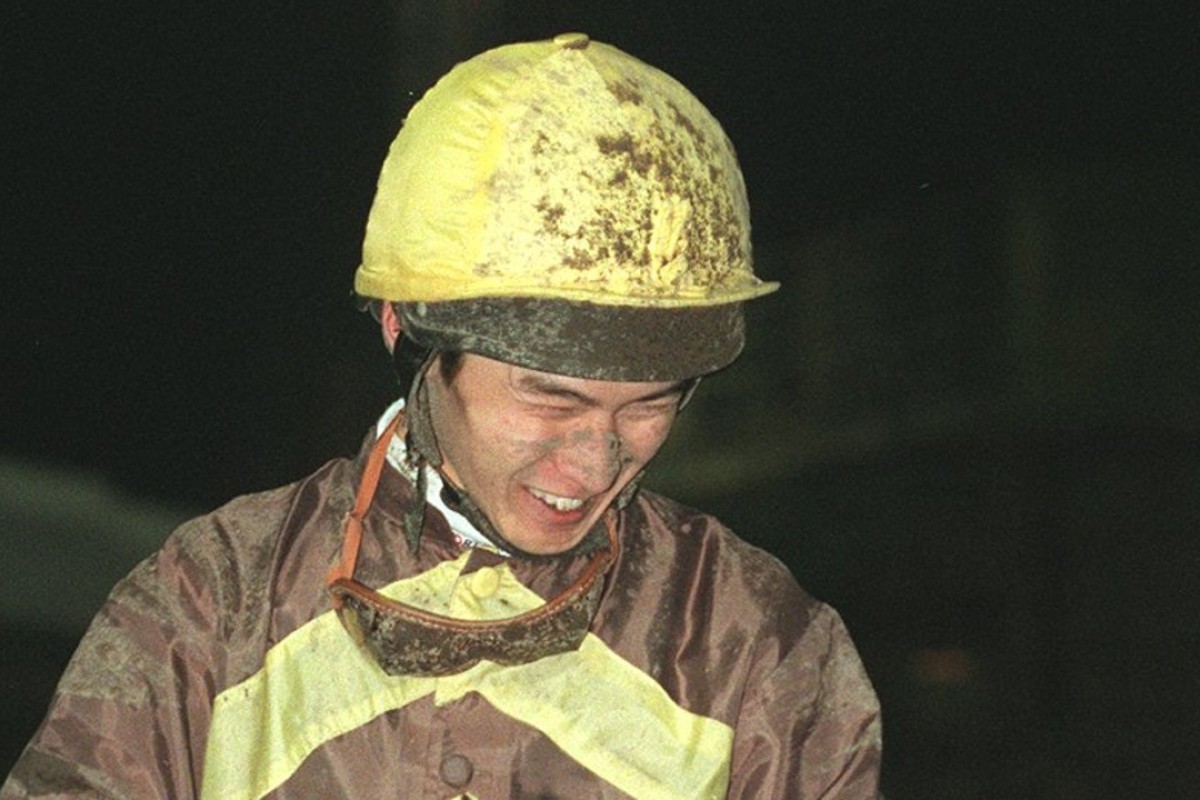 John Mok Chun-wa died as a result of injuries suffered doing a job he loved and left behind not only a young family but also a horse racing community grieving the loss of a well-liked and exceptionally talented horseman.
Trackwork riders are often the unsung heroes of the racing world, waking before dawn each day to face the risks associated with working with racehorses, but without the fame and adulation trainers and jockeys receive on race day.
Yet trainer Caspar Fownes said his stable's star trackwork rider would never be forgotten, not just because of his special talents in the saddle, but a kind nature that always "made an impression with everyone he met".
"He was just such a lovely young man," Fownes said of the 39-year-old father of two young children. "He worked hard and diligently, but he always had a smile on his face. I loved him, but all of the staff did as well."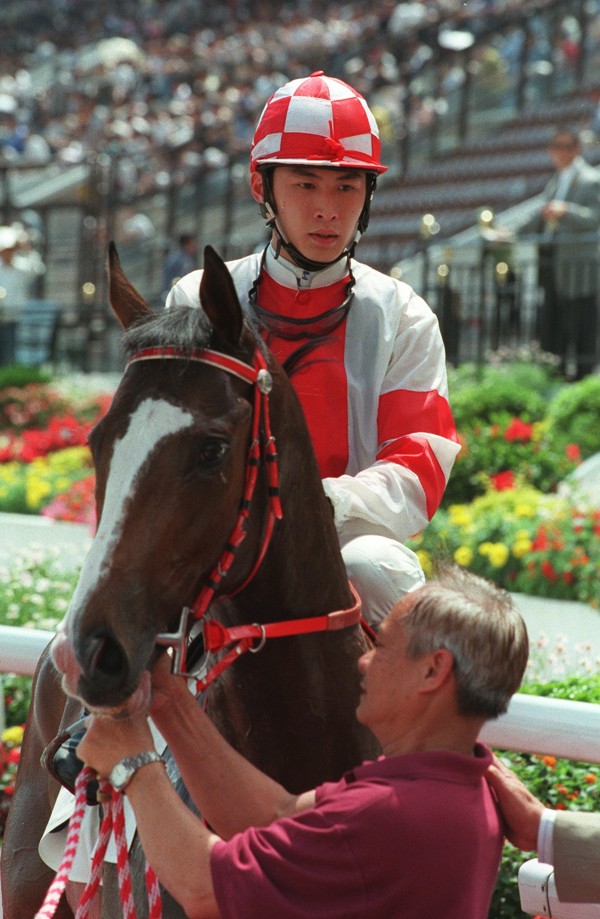 Fownes' former assistant and now trainer Chris So Wai-yin was devastated to lose a friend he had actively recruited to join the stable.
"John was humble, polite and was the type of guy that would say hello to everyone that met him," So said. "He had a lot of friends and there have been a lot of tears over the last few days."
Organs of jockey who died in fall will be donated to three patients
Mok's affinity with horses was not surprising given he was born into a racing family, with his father a long-time Jockey Club employee who finished a distinguished career as head lad for legendary trainer Ivan Allan.
The former apprentice jockey and long-time work rider for former trainer Derek Cruz, Mok marked a career highlight when he travelled to Singapore with Southern Legend when the star miler won the Kranji Mile in May.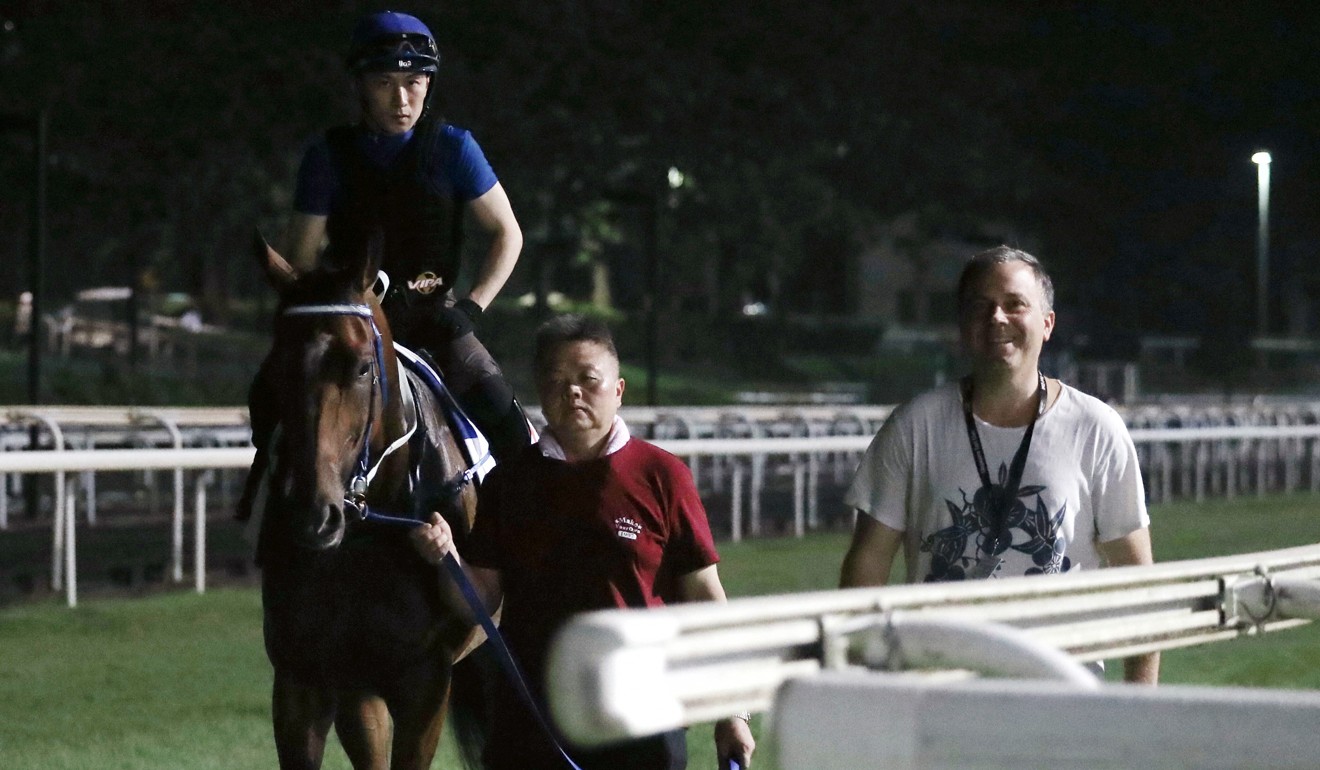 "He did such a great job for us in Singapore, but he always did, that's why you could trust him with an important job like that," Fownes said.
Mok was injured in the early hours of Tuesday when a horse became unsettled and fell in the Sha Tin parade ring.
He died on Wednesday in Prince of Wales Hospital and his family donated his organs to others in need.
"It is just such a shock, and with two young kids, it is heartbreaking," Fownes said. "We are going to raise some money for his family and do the best we can for them."
Hong Kong Jockey Club officials also pledged to assist Mok's family with immediate financial assistance and, "longer-term financial support for his wife and his children's education".
Hong Kong Jockey Club rider dies after suffering head injuries in training accident at Sha Tin Racecourse
The club has also offered counselling services for fellow trackwork riders, of whom many admired Mok for his horsemanship.
"He was an excellent rider," said fellow trackwork rider Chris McMullen. "He was a very good all-round horseman, and he was so relaxed when he was riding. He always looked like he had all the time in the world when he was on a horse. He made a big impression when he was overseas as well.
"Actually, he made a great impression with everybody who met him. He will be sadly missed by everyone in the Hong Kong racing community."