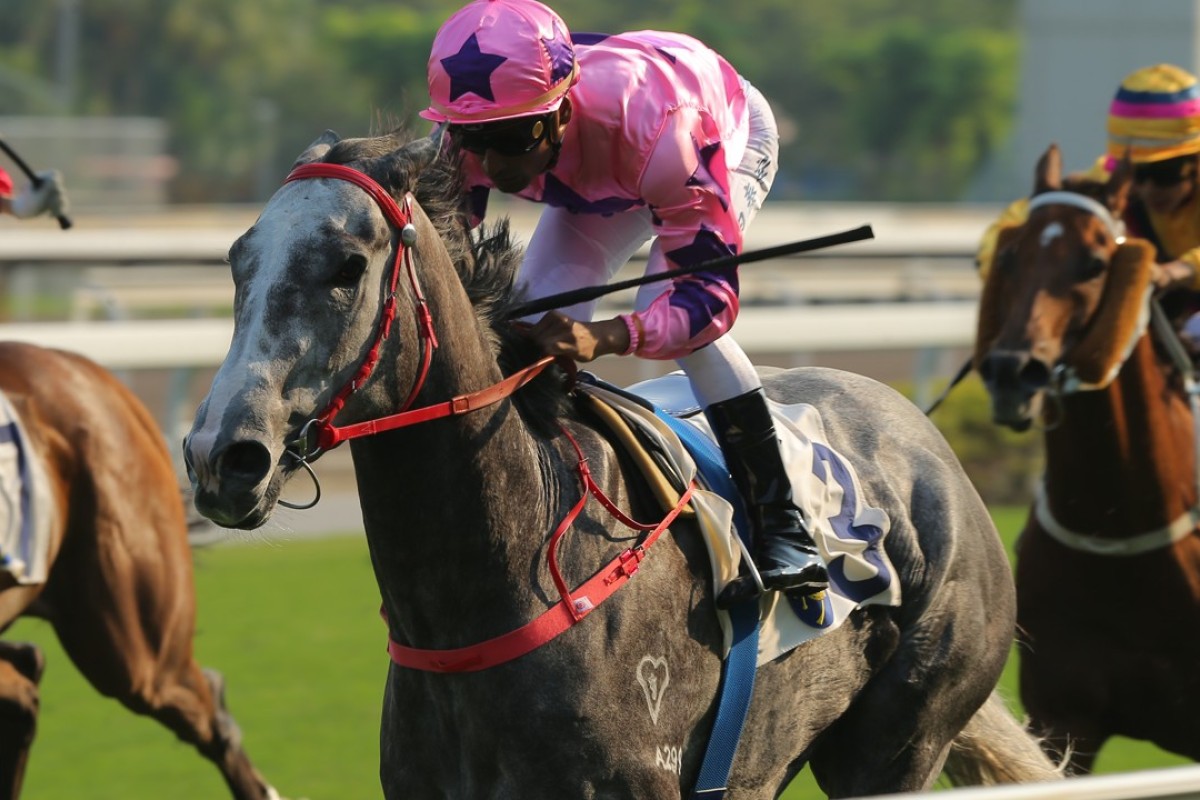 Hot King Prawn is ready to enter the top echelon of Hong Kong sprinters, jockey Karis Teetan declared after the gelding's commanding victory down the Sha Tin straight on Monday.
The four-year-old grey won his first attempt at stakes racing in the Group Three National Day Cup (1,000m) after an impressive three-year-old season where he won four of his five starts.
With the victory, Hot King Prawn solidified his standing as a 1,000m straight-track specialist, comfortably going past a number of well-regarded sprinters in the process.
"I know how Lewis Hamilton feels now, that was unbelievable," Teetan joked immediately after the victory, full of praise for the horse. "This is a proper horse, a Group One horse."
Despite putting his stablemate and champion sprinter Ivictory to the sword, Teetan knows there are harder challenges ahead for the John Size-trained gelding as he steps up to 1,200m at even weights with proven horses.
Ivictory cast an ominous shadow over the win, finishing second by just less than a length despite having to carry 16 pounds extra as the top weight in the race.
Hot King Prawn can take it to the 'really good horses', says Karis Teetan ahead of National Day Cup
Teetan, however, is happy to have youth on his horse's side, saying he had no doubt that master trainer Size would be able to further improve the horse as he matures.
"That's his game the 1,000m, he did it comfortably, I think he is a very good horse," he said. "It will be very interesting when he goes to 1,200m, I don't think there is a problem.
"He's going to meet some real good horses next time but I think he is the youngest one and he is in the same league. When you ride him, you can tell he is a really good horse.
"I think he is in the same league as those top sprinters in Hong Kong, it's just now that he needs to prove it."
Hot King Prawn, who was heavily backed into odds-on favouritism, settled next to Ivictory in running, before being able to pull clear with 200m to go.
Zac Purton says no use overthinking tactics in straight races – 'keep it simple'
Teetan praised the preparation from Size, saying he does not behave like fellow highly strung sprinters when he is parading, but is able to switch into race mode in an instant.
"He goes down to the start like he doesn't want to do anything, he's so quiet … he just saves so much energy before the race," he said.
"But when those gates open, it's like he's a different animal all together. He switches on and he's focused on what he has to do.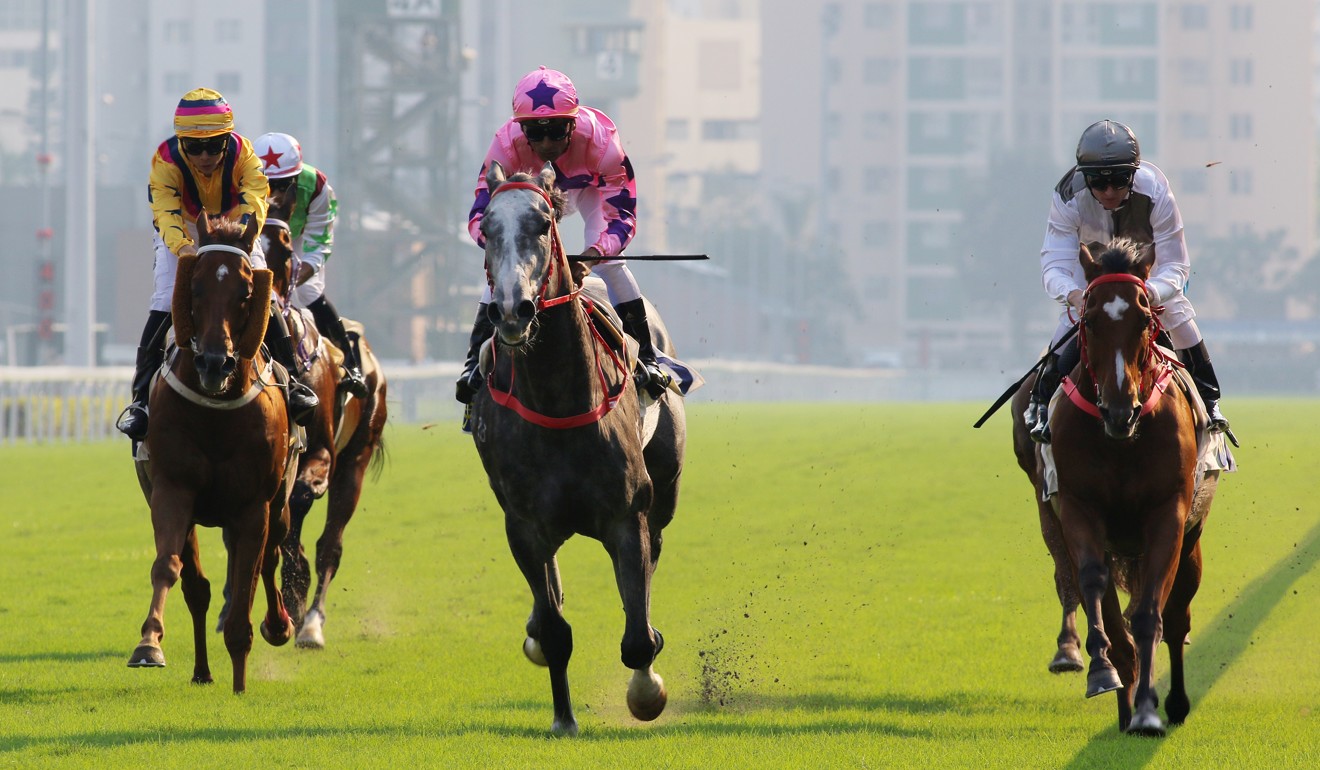 "I pressed the button and he chased well, he was pricking his ears a little bit actually. He's like a car that goes straight from a stop to turbo speed, it's quite something."
Size was typically understated after the victory, saying he was "very happy" with the pair.
Beauty Generation blitzes rivals in emphatic return: 'he probably would have broken the track record'
"With Hot King Prawn, he seems to have matured exactly the way you would hope he would, he's a little bit stronger and he was nice and relaxed going down behind the gate and in the run," Size said.
With the impressive victory, Hot King Prawn – along with a raft of the beaten brigade – will move to the Group Two Premier Bowl (1,200m) on October 21 before eventually reaching the Hong Kong Sprint in December.