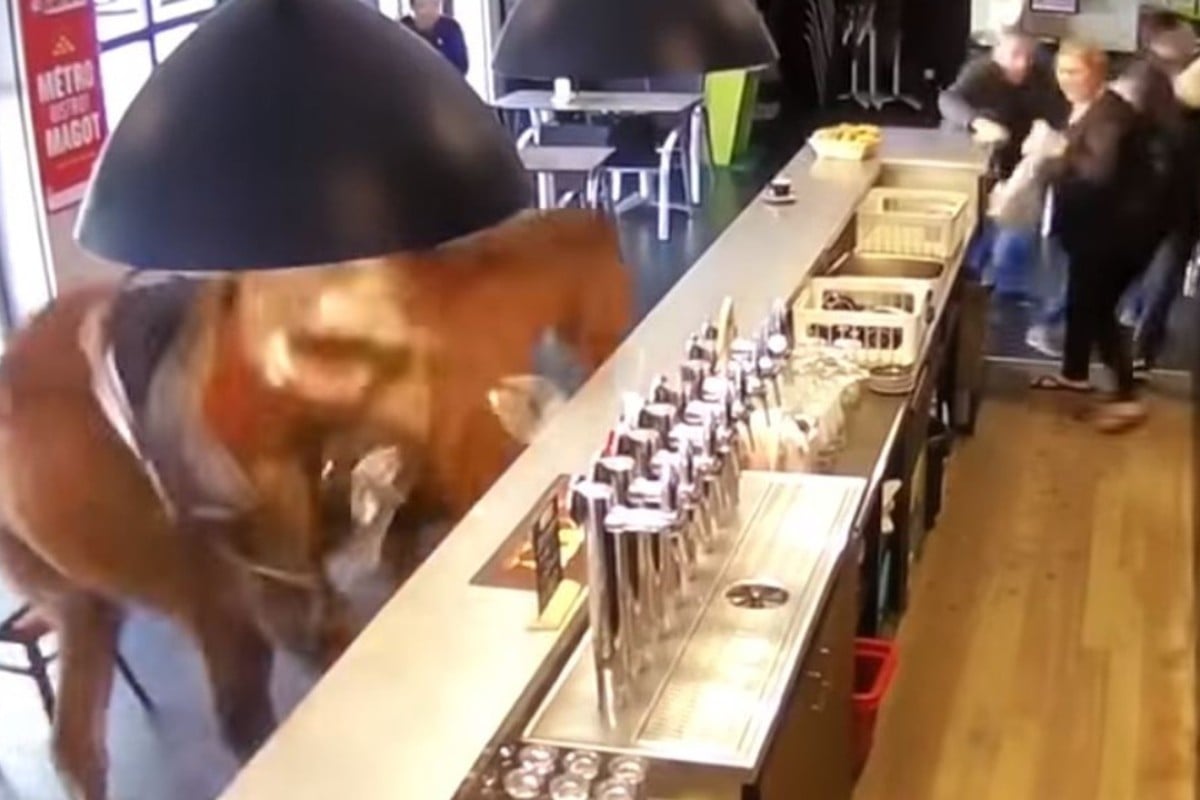 A runaway horse disturbed French punters after bursting into a sports bar in Chantilly last month.
The PMU bar, which is the state tote, is more used to the horses being on the screens but that changed after a horse from a local racing stable made the mile long journey to the bar after throwing off its rider.
Security footage captured the moment that the runaway decided to make the old joke about a horse walking into a bar a reality.
Thankfully there were no long faces as the horse was safely returned to the stables after being later found in a car park.
Trainer Jean-Marie Béguigné, told local newspaper Ouest France that the horse had history of trying to escape but had never got that far into town, the paper also reported that the bar had been packed minutes earlier.
The horse is yet to race on the track, it added.
No horses have been spotted at any of the Hong Kong Jockey Club betting shops.