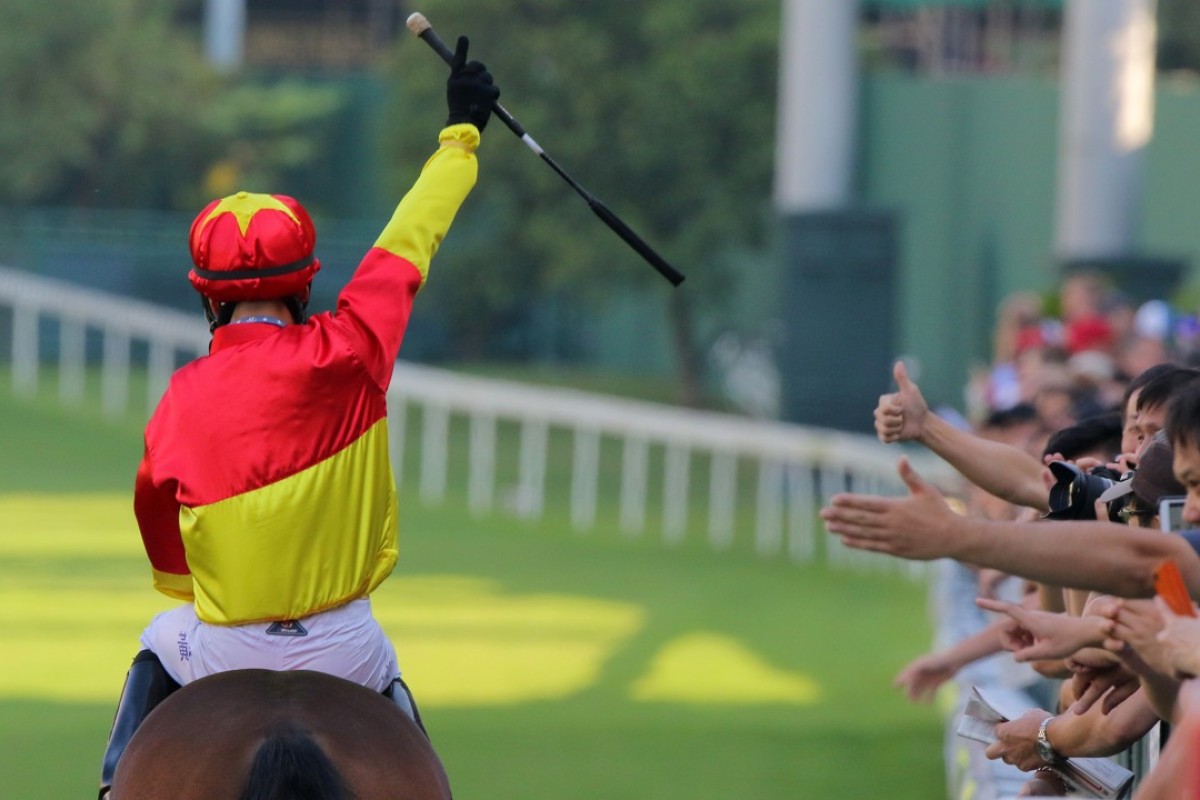 On a perfect Hong Kong afternoon, many were left wondering why there aren't more Happy Valley day meetings.
The once-a-season occasion is a great change of pace from Sha Tin, with a different atmosphere to a typical Wednesday night (no band for starters), and it is relished by most people involved.
Racing in the heart of town on a beautiful sunny Sunday afternoon – who wouldn't want more of that?
There is a simple explanation for it though.
"Field sizes is the key issue, providing opportunities for owners to run their horses," Jockey Club director of racing business and operations Bill Nader said.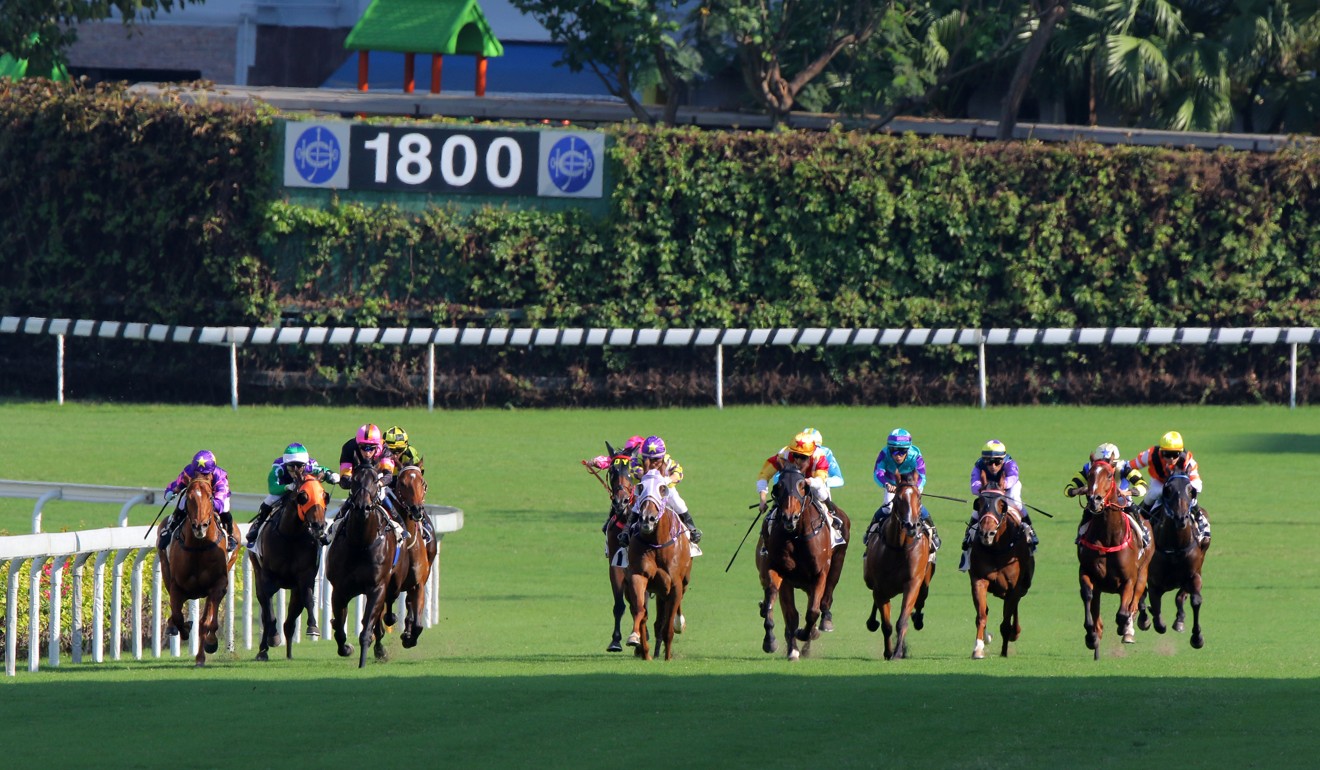 "There's a certain population of what we call Happy Valley horses, so if you run a Sunday and a Wednesday together you saturate the market. You might have some small fields.
"From a race programming standpoint if you run a Sunday here, typically you won't run a Wednesday here, so you affect your 'Happy Wednesday' brand.
"It creates an opportunity cost for the Sha Tin horses and you throw the whole thing out of whack."
The maximum number of horses able to race on Sunday was 120 (12 per race) and 117 went around, while the field capacity for the Sha Tin turf is 14.
The Jockey Club has an agreement with the Hong Kong Football Club that allows them to race up to five day meetings at the Valley, but it does not come close to reaching that threshold. The sporting fields inside the track (which are unavailable during a race meeting) and increased traffic in the area are also considerations for authorities, but they are not deal breakers.
Turnover is also not a huge issue – it was over HK$1.4 billion on Sunday which is comparable to a standard 10-race card at Sha Tin.
The meeting is essential because it gives the grounds team a two-week gap to get the Sha Tin turf up to speed ahead of the Hong Kong International Races as they transition from the summer grass to the winter grass.
So given that requirement, the one Happy Valley day meeting will remain a permanent fixture on the Hong Kong calendar, and those hoping for more will have to make do.
Cycling injury set to sideline Sanna
Alberto Sanna is set to spend a lengthy stint on the sidelines after fracturing his right hip when he fell off his bike on Friday night.
The Italian is a fitness freak – he runs 10km most days and is a strong cyclist – but the 150km ride he was partaking in this time didn't go to plan and had surgery on Saturday evening to fix the problem.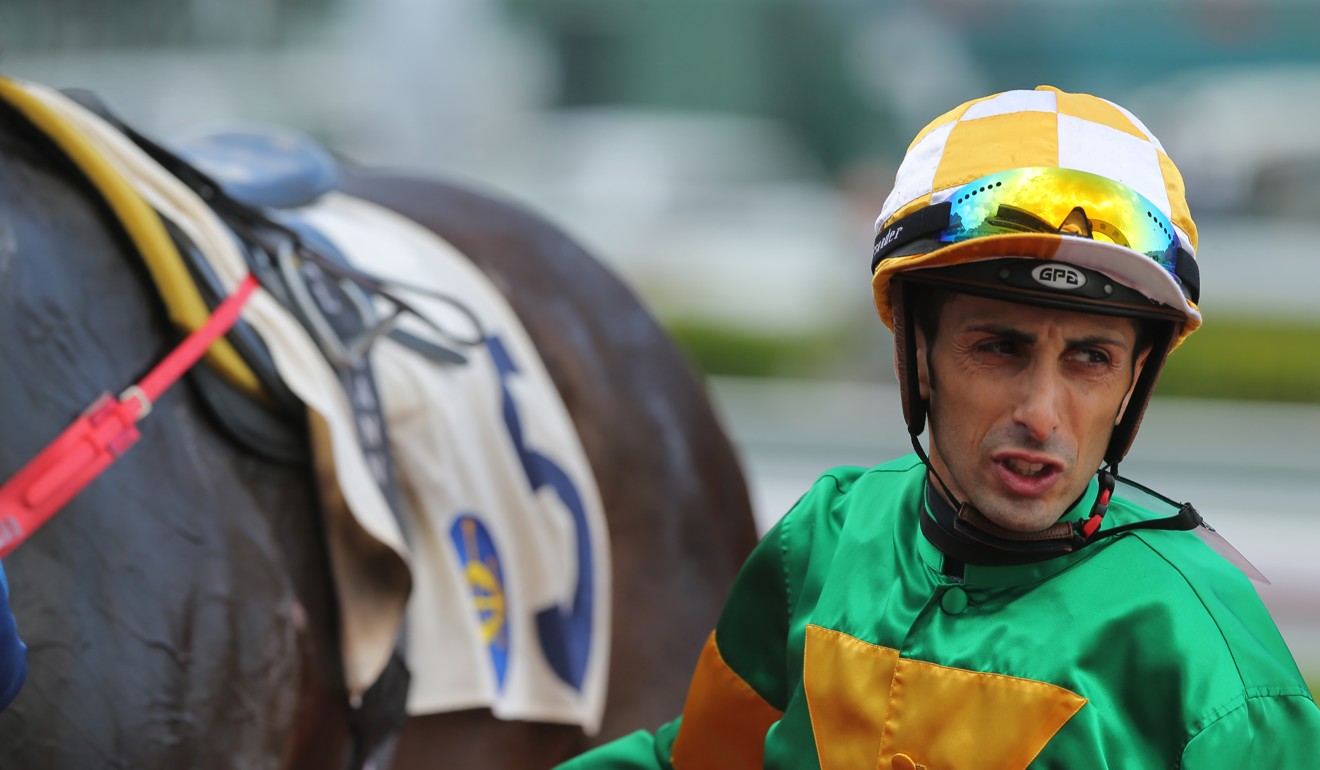 Sanna is joined on the injured list by Alvin Ng Ka-chun, who sustained a right ankle injury at trackwork on Saturday morning. His first X-ray came back negative but he will have another scan on Monday, so at this stage he is ruled out of Wednesday night, but is hoping to be back for the weekend meeting.
The injury became even more painful when Almababy won the last race for his replacement rider Jack Wong Ho-nam.
With all the jockeys out suspended, it left just 15 riders available on Sunday, but reinforcements (Silvestre de Sousa and Alexis Badel) arrive this week.
Hall caps of busy week on a winning note
It has been a big week for David Hall, but he capped it off with a winner on Sunday.
The Australian bid farewell to his gun apprentice Matthew Poon on Wednesday night after he notched his 70th winner to join the senior ranks, he turned 55 on Saturday and then Flying Quest prevailed in the Class Four Tsing Yi Handicap (1,650m) to finish on a high.
It was Flying Quest's second Hong Kong victory after prevailing at triple-figure odds at the end of the 2016-17 season.
"He surprised me when he won here at the big odds and it probably got him too high up in the ratings. I didn't think he had that much potential – I didn't think he was a Class Two horse," Hall said.
Brother of Group One sprinter Slade Power secures breakthrough win
"It made it a bit tough for him and he lost his way a little bit last season, he wasn't quite as sound as we would have liked and he was feeling the ground and tailing out in a lot of his races.
"He dropped a lot in the ratings and he's down to Class Four this season and he's been running very solid races. He got a bit crowded up last run so we decided to put the blinkers on and give him a bit of confidence and it looked a very nice race for him today.
"He's done a good job to win today, it wasn't a big margin but he got held up quite badly in a messy race. I think with a light weight in Class Three around this circuit, he certainly can be competitive again."
Interestingly enough, it was just Chad Schofield's second win for Hall – both of them coming on Flying Quest.
Rey De Oro takes Tenno Sho
Last year's Japanese Derby hero Rey De Oro captured the Group One Tenno Sho (Autumn) at Toyko on Sunday, but the result is unlikely to make a big impact on the Longines Hong Kong International Races.
Rey De Oro is not entered for December's feature meeting, but runner-up Sungrazer is while third placegetter Kiseki is not.
Vivlos (eighth), Staphanos (ninth) and Black Moon (12th) have also been nominated for HKIR, but they finished down the track.
The Tenno Sho (Autumn) can often provide a guide to which horses from Japan could shine at Sha Tin and at this stage it looks as though the runner-up would have the best Hong Kong Cup chance off Sunday's performance.