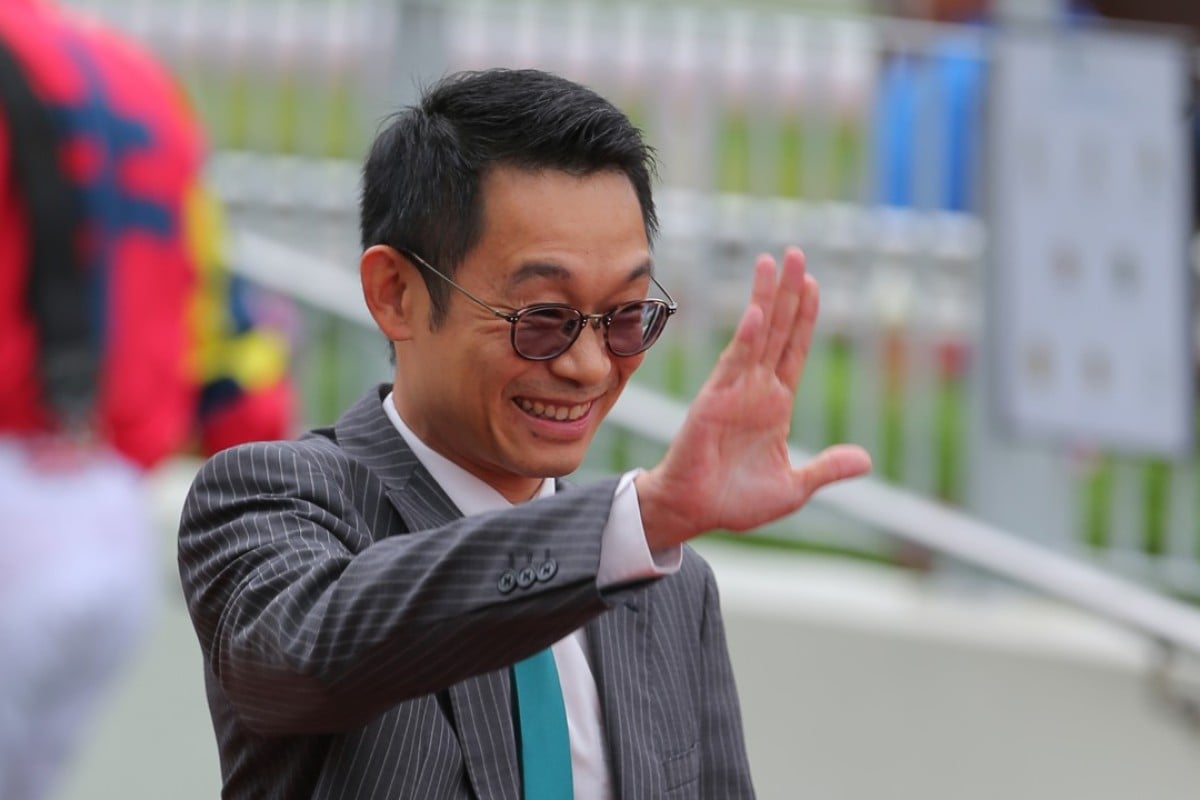 First year trainer Jimmy Ting Koon-ho says he is as surprised as anyone that he sits atop the trainers' championship two months into the season after landing a double at Sha Tin on Sunday to pull clear of Tony Millard.
Ting took his tally for the season to 16 on the back of victories to Diamond Master and Smiling Pride and the 45-year-old says he must continue to cash in while his horses are well-rated.
"I just keep finding winners. I'm surprised, too. Before the season I didn't think I would get so many winners," he said.
"I'm lucky at the moment because the old horses, their ratings are good so that's why they can win so many, but later in the season the new horses come along."
"Keith Yeung is the Ladies' Man," says caller @HKBDavis. Yeung bags an early Sa Sa Ladies' Purse day double with Diamond Master in R2 at Sha Tin. The winner was making his debut for Jimmy Ting, who noses one ahead of Tony Millard atop the trainers' table.#HKracing pic.twitter.com/eKtLYiBAkz

— HKJC Racing (@HKJC_Racing) November 4, 2018
Diamond Master broke a drought stretching back to May 2016 by winning the Class Four Kate Tokyo Handicap (1,000m) at his first start for Ting after switching from the Ricky Yiu Poon-fai yard.
"The horse went two years without winning and his rating dropped to Class Four, that's why he could win today," Ting said.
Diamond Master's victory capped a race-to-race double for jockey Keith Yeung Ming-lun – who also took the opener aboard Perfect Match – and he was full of praise for Ting.
"He supports the local boys a lot, which is very hard for the new trainers," Yeung said. "Usually new trainers want to get results as quick as they can so they put the big-name jockeys on, but Jimmy is different.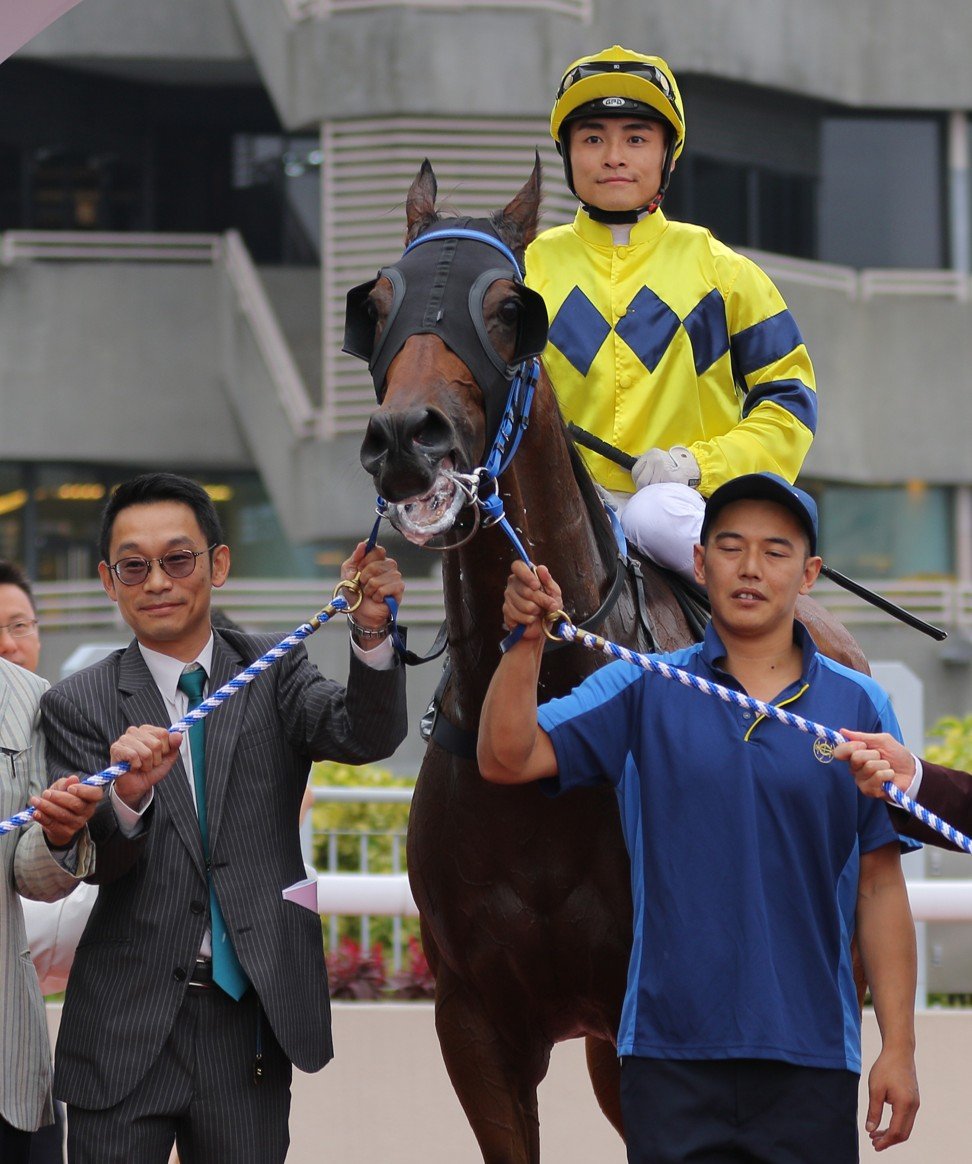 "He's a true horseman. He reads the horses really well, he knows what they need, how they want to be ridden and where we should put them in the race. To be honest, I have known him for a long time but I never knew he was so capable."
It was a superb training performance by Ting to get Smiling Pride home first in the Class Four Suisse Programme Handicap (1,400m), with the five-year-old breaking his maiden at start nine after never going close in his debut season under the care of Michael Chang Chun-wai.
"When he came to me he was a little bit skinny so I gave him a rest and made him bigger and stronger," Ting said
"I needed to be patient with this horse to make sure his confirmation was good and he was healthy, because before he had some problems with his left hind leg."
"I think he will win again and a bit longer distance is much for better him, a mile will be ideal for him."
Jimmy Ting keen to impress legend Brian Kan with his own 'style' on training debut at Sha Tin
Umberto Rispoli sat midfield in the run aboard Smiling Pride before pulling him out at the top of the straight and picking off the leaders.
Rispoli also completed a double with a Ting horse after earlier saluting in the Class Five Kose Cosmeport Handicap (1,600m) on the Benno Yung Tin-pang-trained Chiu Chow Kid.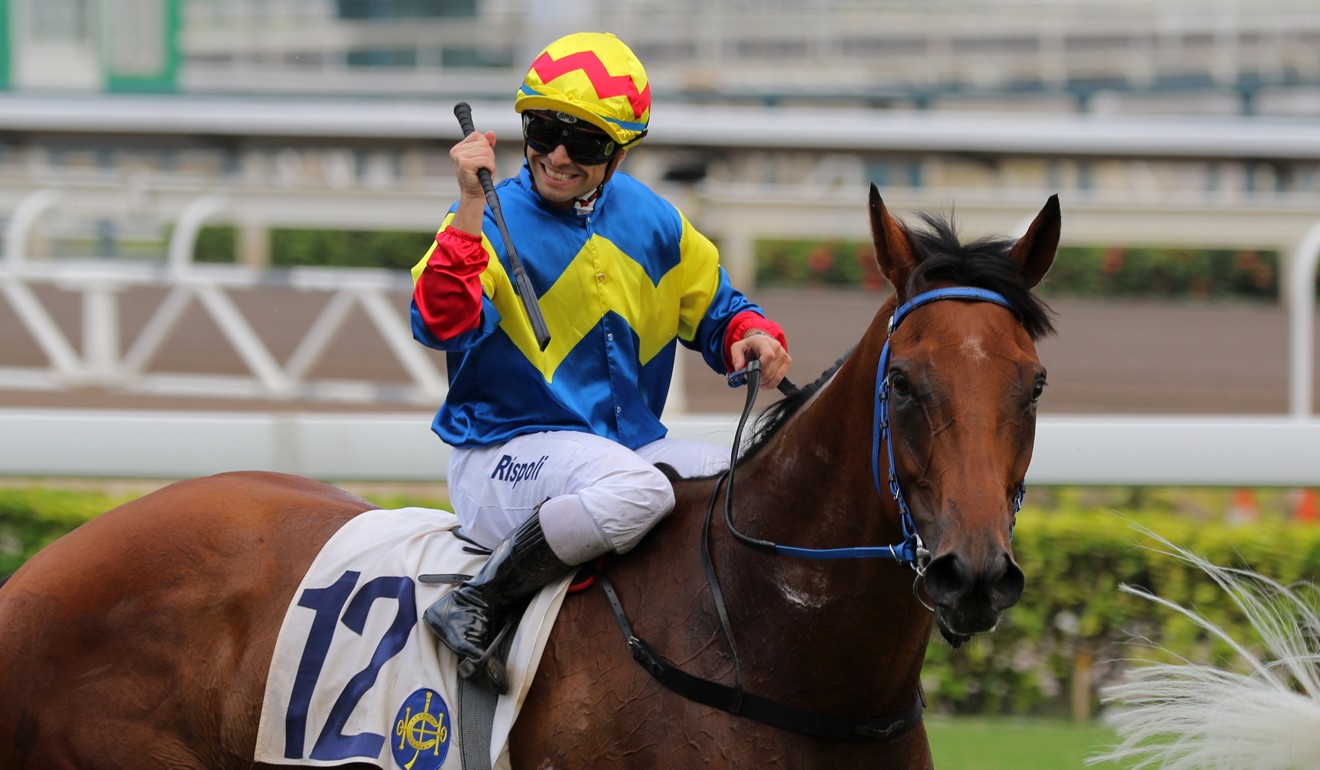 It was Rispoli's best day of the season so far, with the Italian doubling his win tally and boosting his confidence in the process.
"It's always nice to have a couple of winners, I was waiting for a nice day like this for a long time," he said.
"Smiling Pride is a different horse to what we saw last season. [Jimmy] is doing a massive job, he's winning a lot of praise.
"Thanks to him for giving me support and I'm glad I got a winner for him, hopefully I can get some more."