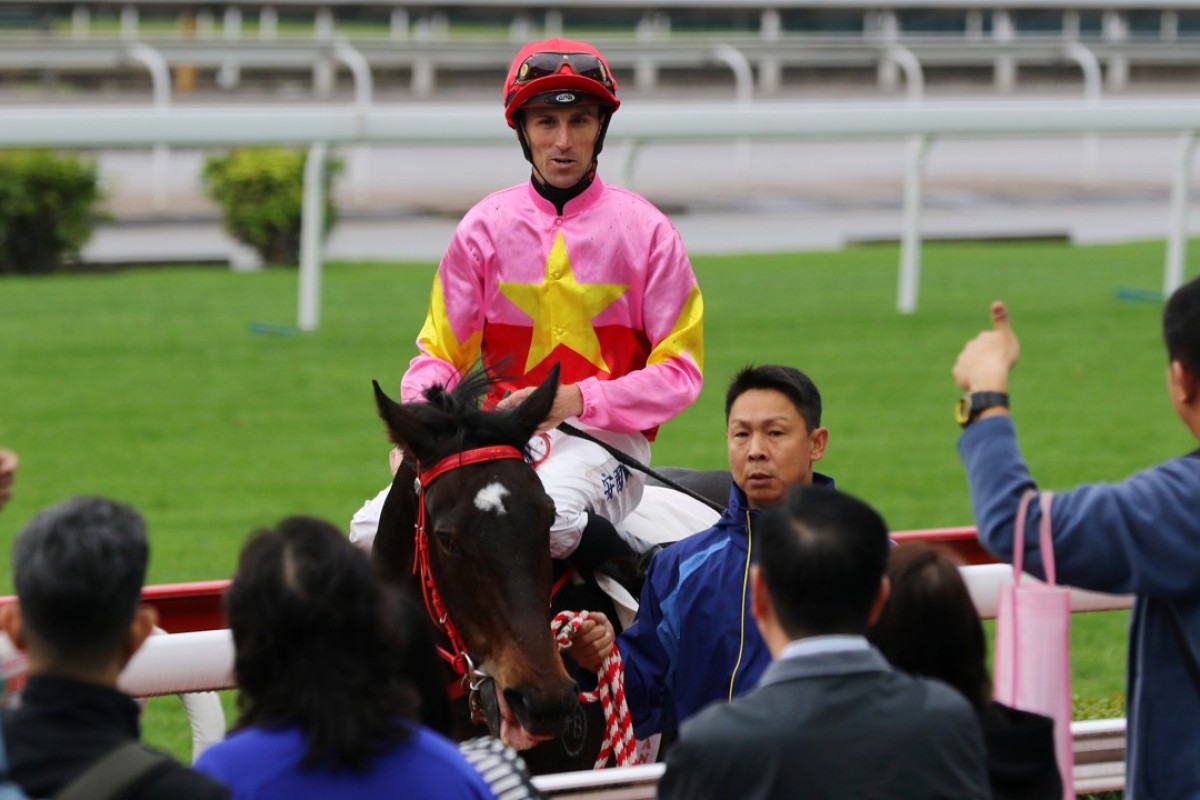 Australian jockey Tye Angland is clear of any brain injury from Sunday's horror fall at Sha Tin, but his wife Erin concedes there is still "a long and difficult road ahead".
While the specific nature of Angland's injuries were not revealed, Erin released a statement through the Jockey Club on Friday morning, confirming he remains in the intensive care unit of the Prince of Wales Hospital in a serious but stable condition.
"Tye's well-being is paramount and rest is his first priority," Erin said. "The full extent of his injuries are still unknown.
"We have not told our three young children of Tye's condition and respectfully ask that they be kept unaware of what has happened.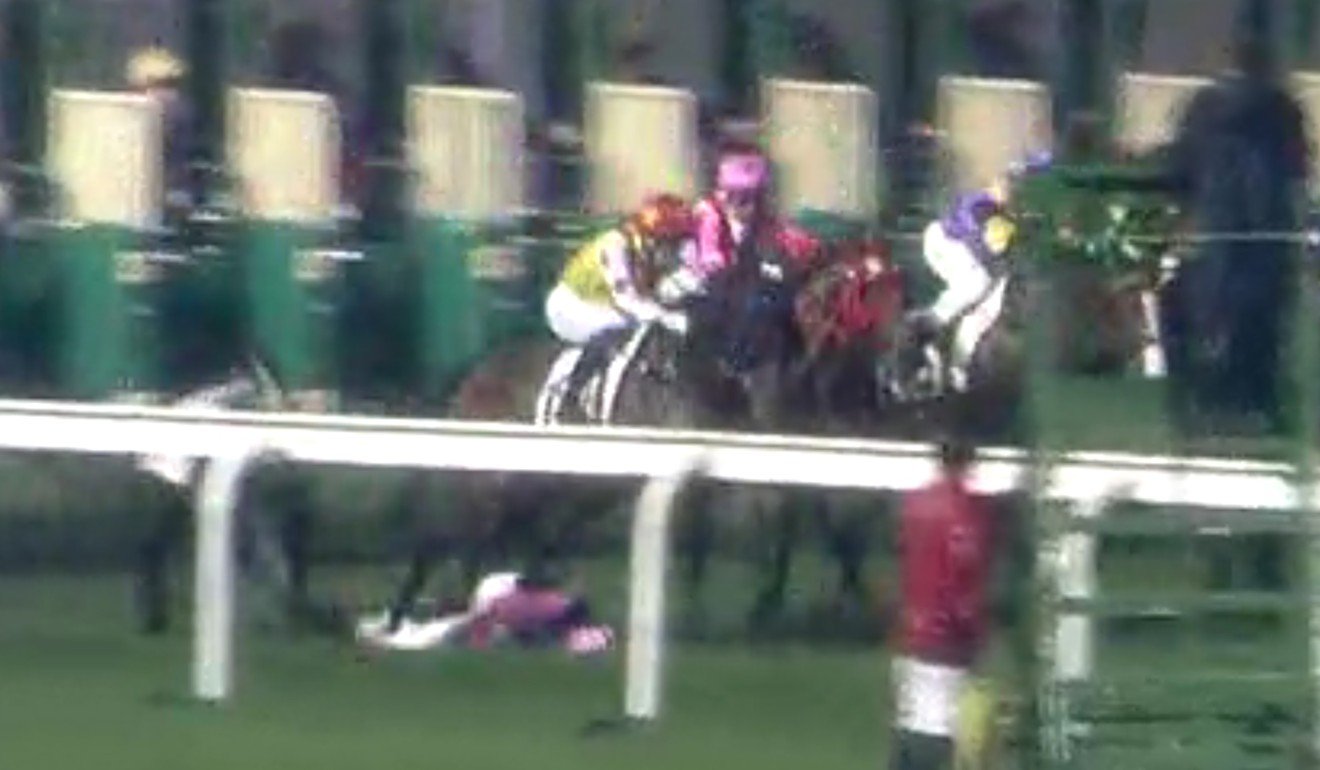 "We have a long and difficult road ahead but what I do know is that Tye is a very strong and determined person and we will fight this together as a family.
"We understand that many people will be in Hong Kong next week for HKIR [Hong Kong International Races] but we would ask for our privacy during this difficult time."
Racing community holds its breath for news on Tye Angland
The 29-year-old was put in this predicament when he was speared headfirst into the turf by Go Beauty Go, who stumbled just after the start of the ninth race.
Medical officers attended the scene immediately, taking about 10 minutes to get him into a neck brace, onto a stretcher and into the ambulance after taking all the necessary precautions. He was conscious and responding throughout that process.
Given there had been no update on Angland's welfare since he underwent an operation on Monday, the release provides a little more insight into the distressing situation.
"We ask for privacy, respect and patience during this time and will be forthcoming with information as we receive it," Erin, who arrived in Hong Kong from Sydney on Monday morning, said.
"We would like to thank everyone for their concern and messages of support."
A host of friends, including jockeys Zac Purton, Sam Clipperton, Chad Schofield and Neil Callan have spent time at the hospital while well-wishers from across the globe have been vocal in their support on social media.
Angland was at Sha Tin to compete at a one-off meeting to help the Jockey Club cover a gap in the riding ranks that were depleted through injury and suspension.
Tye Angland out of surgery as wife flies in from Australia to be by his side
The Australian, who spent four years in Hong Kong between 2010-14, was enjoying a good day in the saddle after guiding Follow Me to victory and picking up two other placegetters and was hoping to use it as a launching pad to get more rides for HKIR.
Angland is an 11-time Group One winner and has notched 140 Hong Kong winners among his career total of 995.