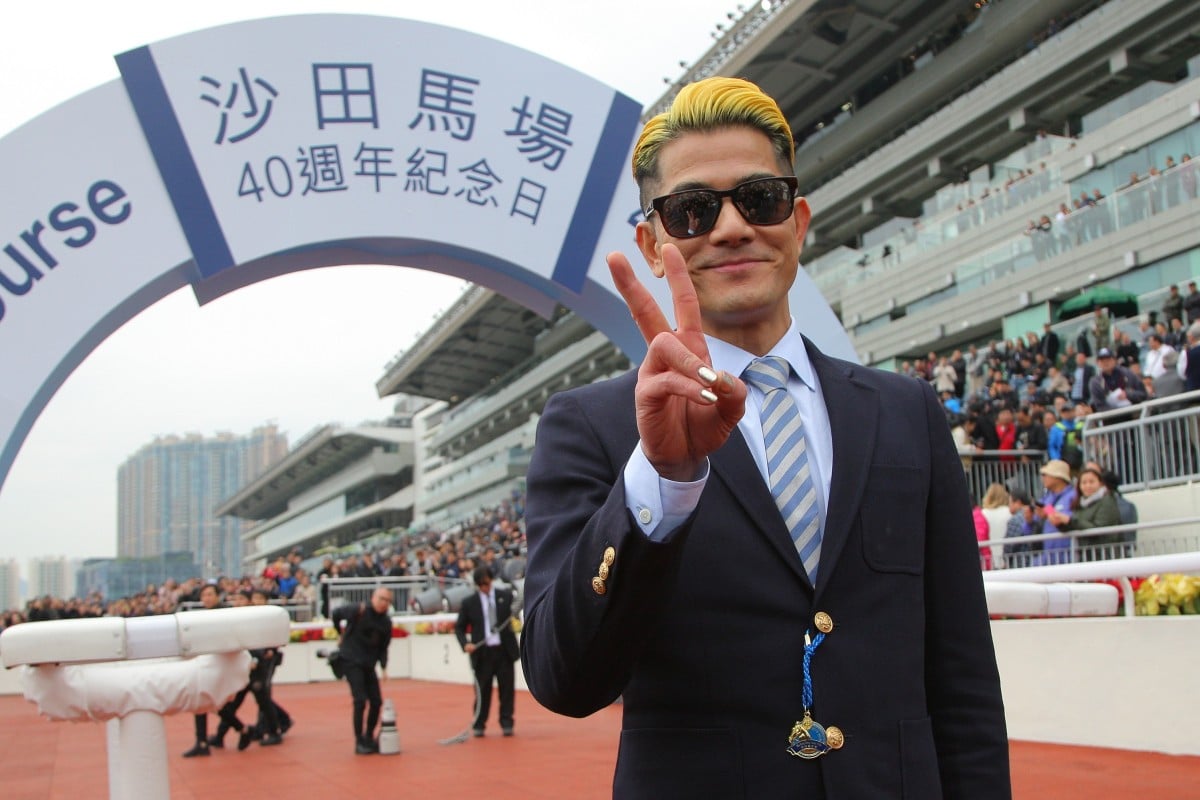 He is one of Hong Kong's most recognisable faces and singer, actor and dancer Aaron Kwok Fu-shing was the star attraction on another stage on Saturday, with his horse Dancing Fighter saluting at Sha Tin.
Looking the part with resplendent yellow hair, Kwok was subject to a media scrum rarely seen at Sha Tin after the Caspar Fownes-trained Dancing Fighter hung tough to win the Class Four Lee On Handicap (1,000m) in his first start.
"Thank you to my great trainer Caspar, my old friend. The success is because of him, it's a very close relationship," said Kwok, who is considered one of the "Four Heavenly Kings" of Hong Kong.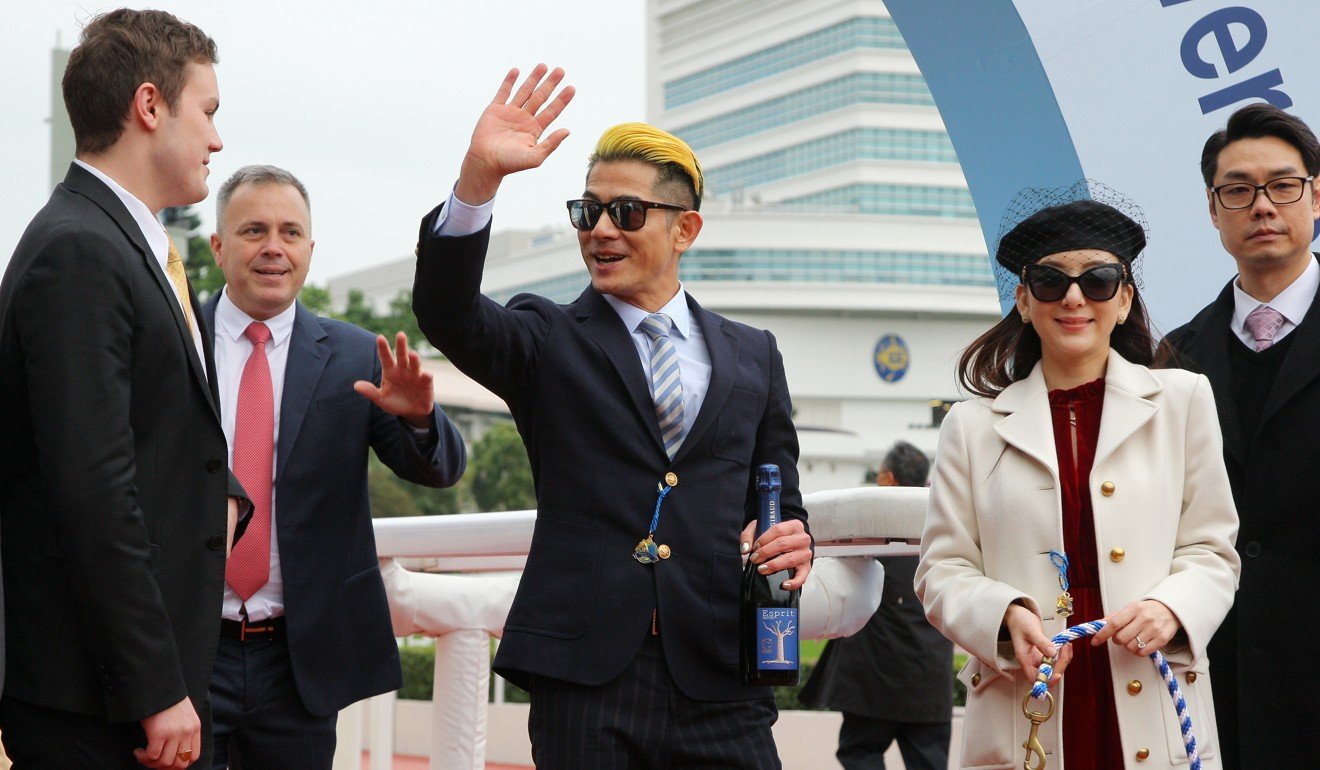 Kwok and Fownes have been friends for years after first meeting on a flight and Kwok says he hopes his love for horses lives on his family.
"I like horses and maybe in the future I would like my daughter [Chantelle] to ride a horse," Kwok said.
While Kwok has been at the top of his game on the stage and screen for over three decades, it seems his success doesn't stop there, with Dancing Fighter just the latest of his horses to begin its career with a bang.
He's also had My Favorite and Calling With Love with Fownes, with the former winning four times in six starts in 2013 before succumbing to a suspensory injury and Calling With Love winning on debut in 2012.
Dancing Fighter came to Sha Tin with a reputation ahead of his debut in R7. Owned by Hong Kong celebrity Aaron Kwok, the Zoustar gelding has to work hard close home under @zpurton but does just enough to seal a double for Caspar Fownes #HKracing pic.twitter.com/AFGd2hq6e7

— HKJC Racing (@HKJC_Racing) December 29, 2018
"When you are racing so many factors come into it, even this time I told Caspar 'step by step, no pressure'," said Kwok, who has only owned three horses.
"I am not pushing, saying 'Caspar, we need to run'. Never. I just let him prepare everything. In his stable every horse is the same, prepare it in good condition and then run. With no pressure, I think you can have a good result."
Aaron Kwok: a look at the Heavenly King's showbiz reign as he marks his 53rd birthday
Fownes was thrilled with the win and the reception it received from the Sha Tin crowd on an otherwise relatively run-of-the-mill day of racing.
"It's great for a guy like that to even have a horse and come racing, it's amazing. Look at the feeling out there, the whole crowd is buzzing," he said.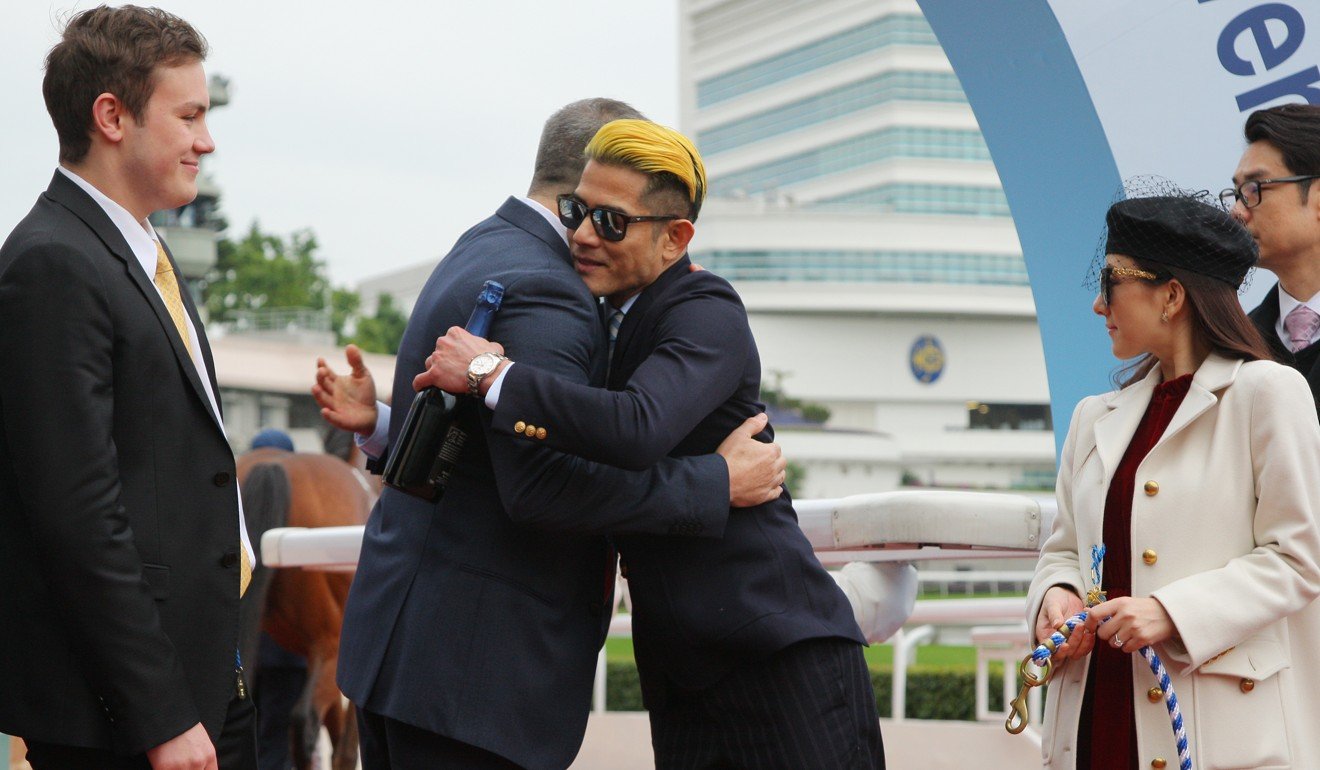 "He's a great guy and loves his racing, so it's wonderful. It's great to be a part of it – he's really a gentleman, a good guy to be around. He's happy, he's professional and one of the boys."
Sent out a $2.6 chance, Dancing Fighter sat handy in the run and hit the front 150m from home under the guidance of champion jockey Zac Purton before finding enough to hold out $16 chance Eptiwins by a neck.
The three-year-old gelding arrived in Hong Kong in September as a Private Purchase Griffin and, despite impressing already, Fownes expects him to be a much more complete animal down the track.
"I told [Kwok] the horse would run well but he's still six months away, so I'll just give him a bit of a break now," he said.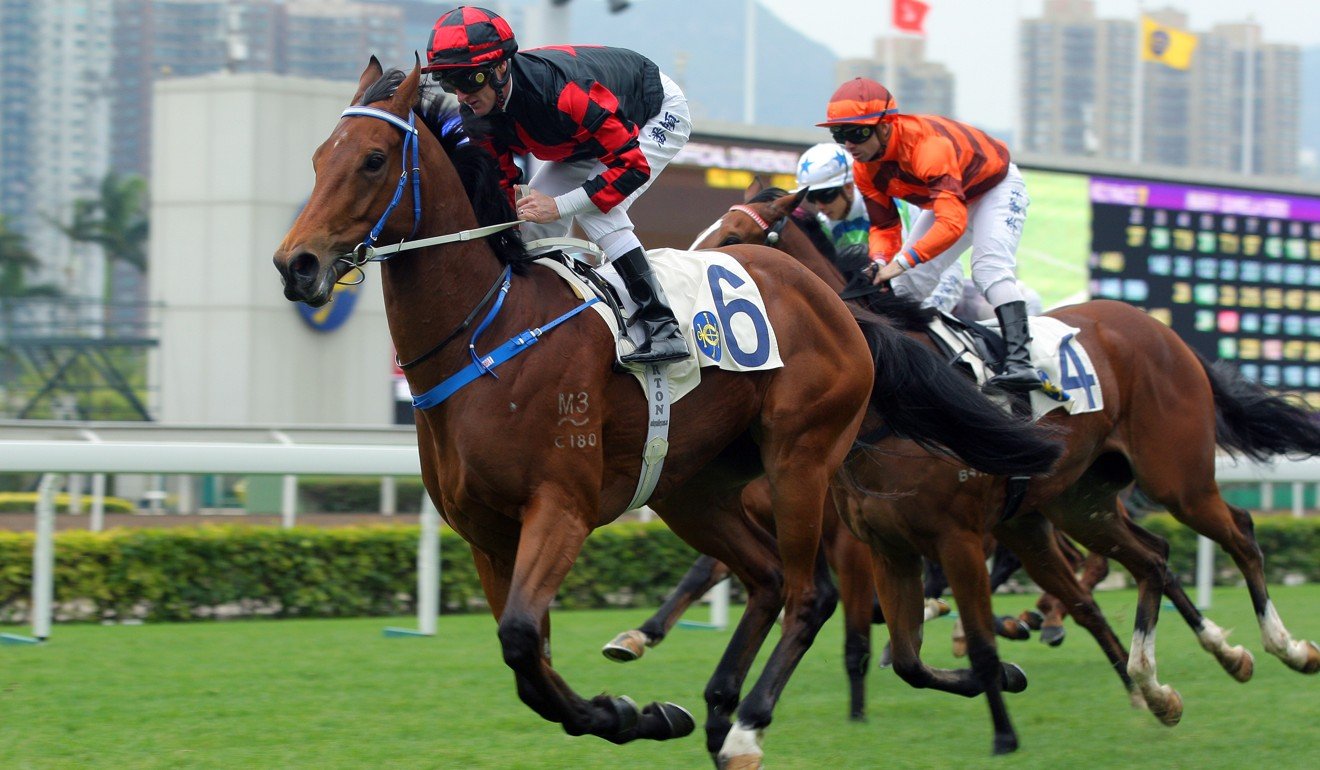 "He's had his win, let him develop further then bring him back a bit later. I'm very happy with that result. He's a horse that I think will be all right next season."
Purton echoed Fownes' sentiments about the impact Kwok has when he comes to the track.
"I've never seen any other owner in Hong Kong garner the attention that he does on a race day. It's very unique and it illustrates how much of a superstar he is in this environment," Purton said.
"It does get you excited. You start walking around and the crowd starts to try and give you a pump up – they want to see the horse win as well.
"He enjoys his racing, he hasn't had a horse for a little while now, so it's great to see him back at the races."