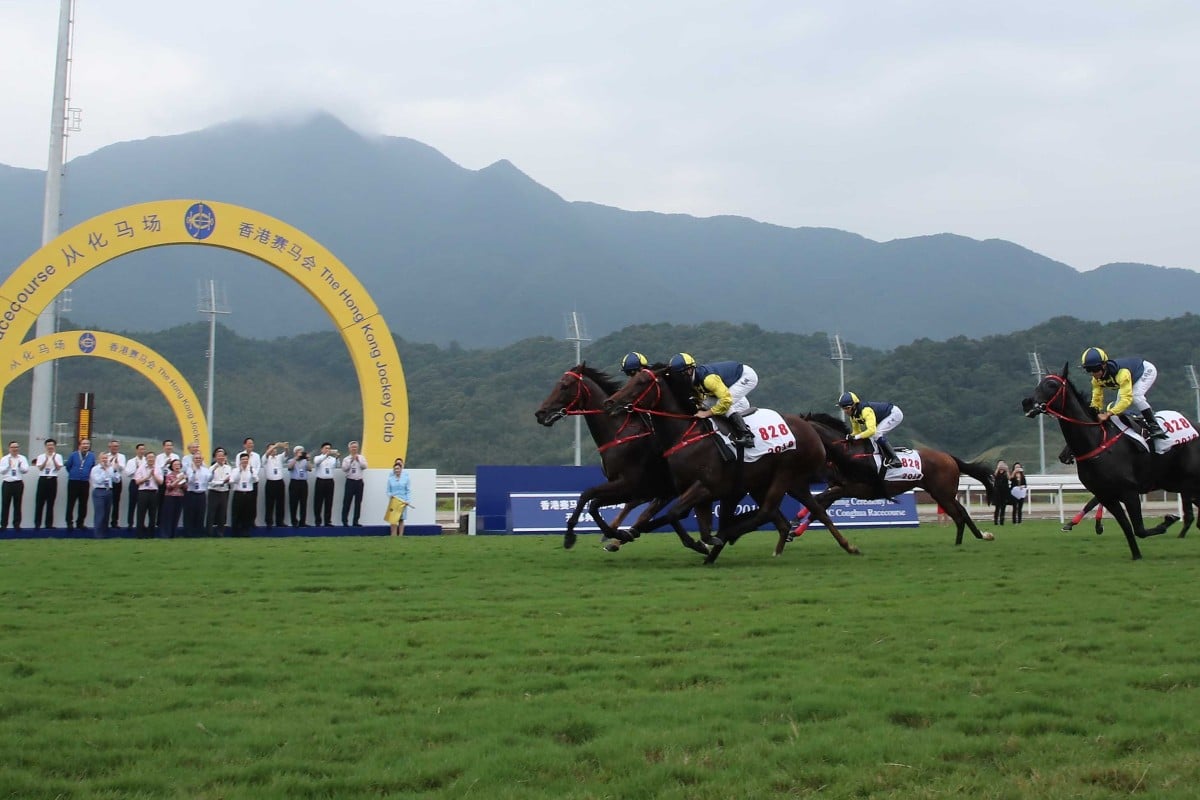 The Hong Kong Jockey Club will host a comprehensive dry run before the inaugural exhibition meeting at Conghua Racecourse on March 23 to ensure the historic event goes off without a hitch.
It will be the first time the Jockey Club has had to juggle back-to-back race meets – there is also racing at Sha Tin on March 24 – and the first time it has had to deal with the constraints of crossing the border into the mainland under race conditions, but executive director of racing Andrew Harding is confident everything will run smoothly.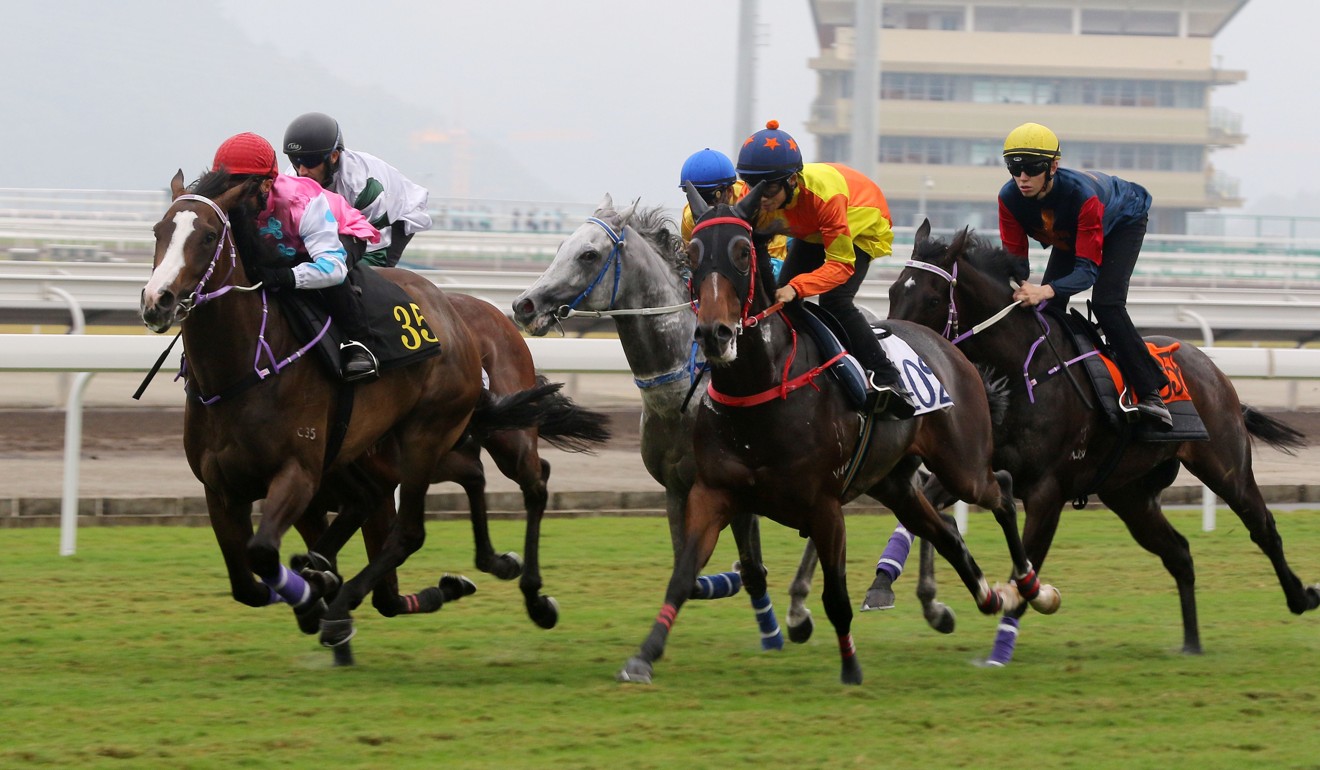 "We've got a dry run on February 23 and we will simulate everything, down to the detail of trophy presentations," Harding said.
"It will be in the nature of barrier trials, so five Saturday afternoon barrier trials. In terms of parading, trophy presentations and everything else that will be part of the event – the gala dinner and the hospitality we will offer on the day – everything will be simulated on that day in February.
"Then for the race meeting itself in March, the jockeys and trainers will go up the night before for the gala dinner and then after the five races the trainers and jockeys will be brought back expeditiously."
While most jockeys and trainers won't travel to the mainland for the dry run, March's meeting will be a fully fledged race day.
"Form, records, premiership, performance criteria, in every aspect it's a race meeting except for wagering," Harding said.
While nine trainers have boxes in Conghua, the remaining 12 – if they have horses running – will head there on the Tuesday or Wednesday of race week to acclimatise.
"In terms of the design it's similar to Sha Tin in that it's not much of an adjustment, for anyone who has worked here – even if they are not a dual-site trainer – their staff will readily come to understand the flow. It's been designed in that way," Harding said.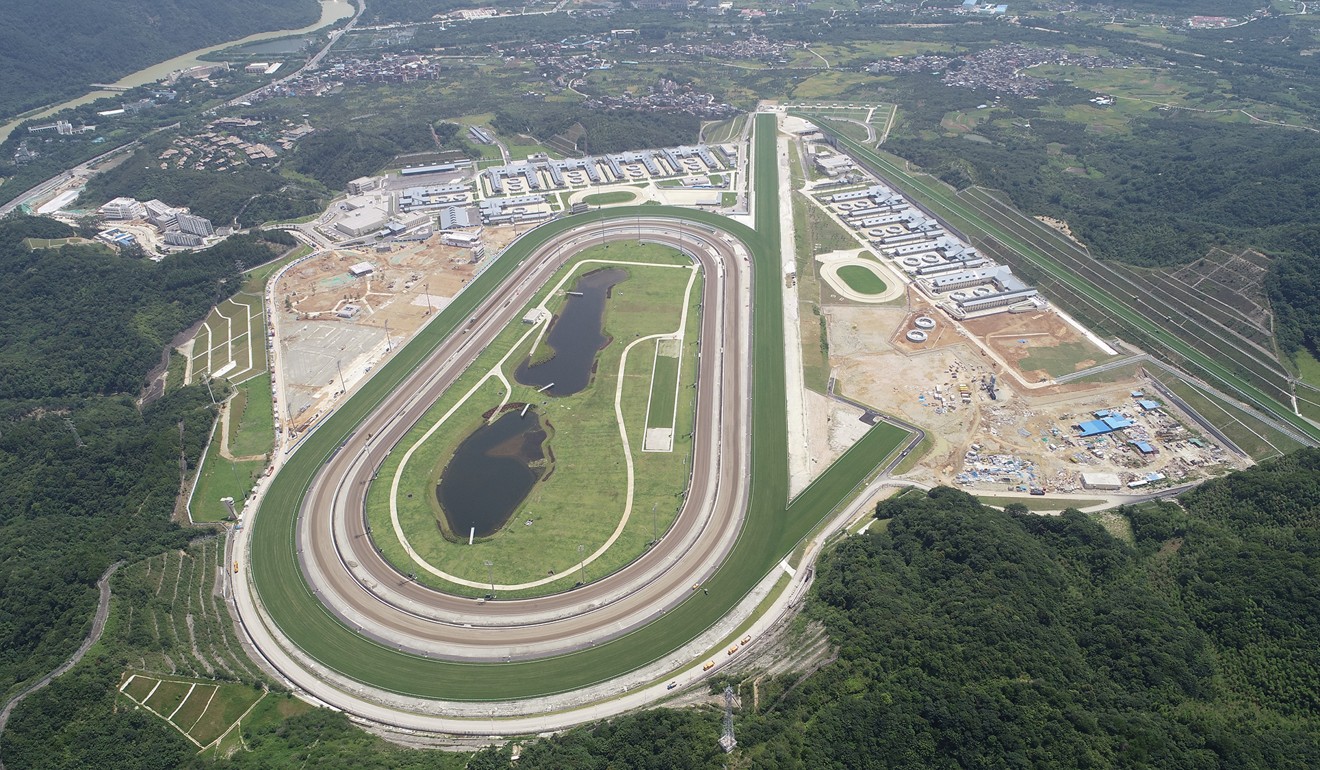 The Jockey Club expects around 4,000 people on track on the day, which will be made up of horse connections, Club staff and members, press and general public.
"It will all be by preregistration, so no one will be just turning up," Harding said. "The majority in terms of the public will be drawn from Conghua and Guangzhou.
"We've got tour operators managing some of that. In terms the public audience, it will be part of a tourist opportunity. They will do other things in the region as well."
The Party keeps getting better
The ever-cool Frankie Lor Fu-chuen has such a strong arsenal of young gun horses, he doesn't even know where his impressive sprinter Big Party stands in the ranks after its impressive win in the Class Three Lantau Peak Handicap (1,200m).
Lor could have been excused of getting carried away following the thumping victory, which saw jockey Grant van Niekerk sit up and coast for the last 150m, but he took it all in his stride, saying the best is yet to come from the horse.
The three-year-old's performance made plenty stand up and take note as he fired a warning shot on Tuesday, marking him as one of the sharpest up-and-coming horses in Hong Kong.
Boasting a stable of horses with the likes of early Derby favourite Dark Dream, Superich, Furore and Glorious Spectrum, Lor has no shortage of young talent and Big Party is a product of his "easy does it" approach, which sees horses develop in their own time.
With only two horses in his stable having a rating below the starting benchmark of 52, Lor believes there are more horses like Big Party on the way through.
"There's more coming, so that is good for me," he laughed.
"Because the other ones haven't raced yet, this one is last season's horse so we can do more work. Some are just starting and some are ready to race so we will know later."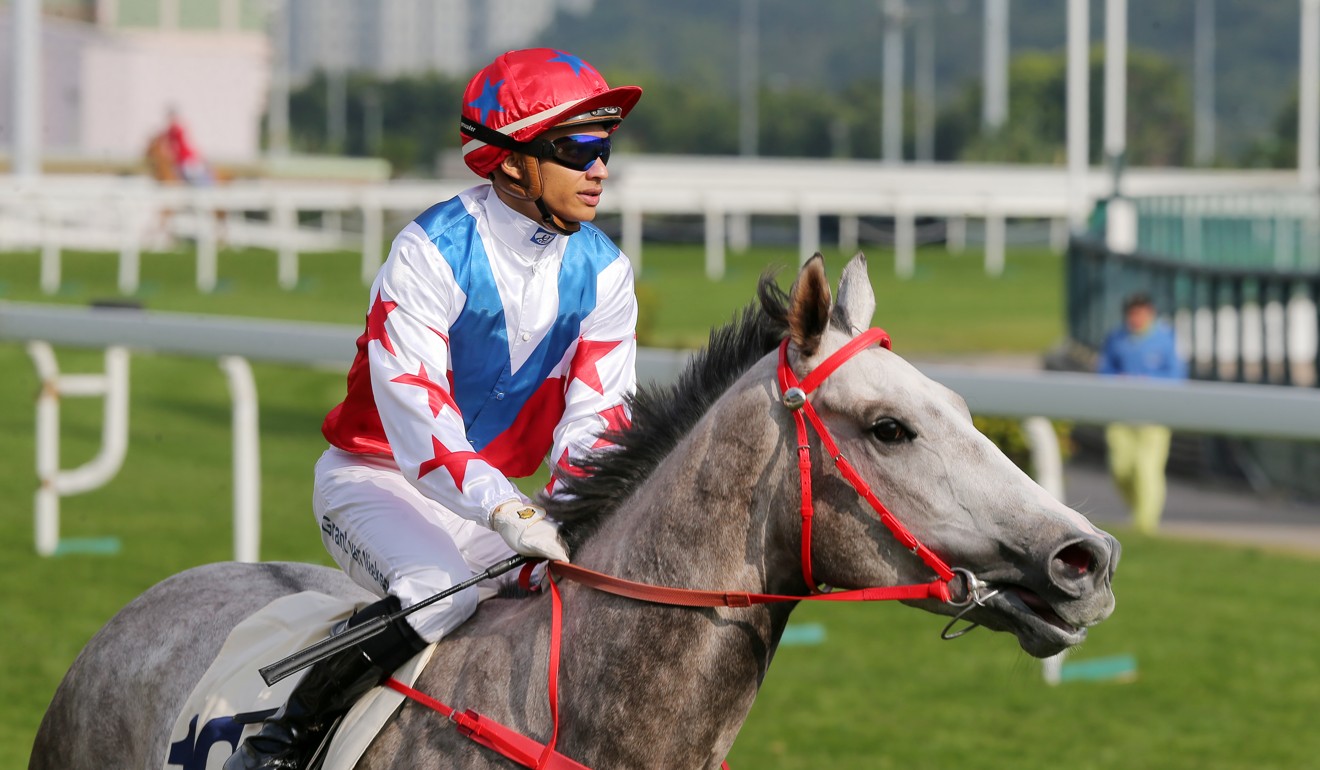 After getting rolled as an odds-on favourite on debut, the son of Exceed and Excel has not put a foot wrong with two dominant wins on both the all-weather surface and the turf.
"Nice horse but he is still learning. Hopefully they only give us nine points for that one," Lor laughed.
"He needs to learn to relax more in the race because you can see sometimes in the morning or in the trials, he pulls a bit hard.
"This race, I thought there would be not much speed, I told the jockey if there isn't much on, just lead by yourself."
One thing for certain from the win is that first season rookie Van Niekerk will now be fending off other jockeys to retain the ride.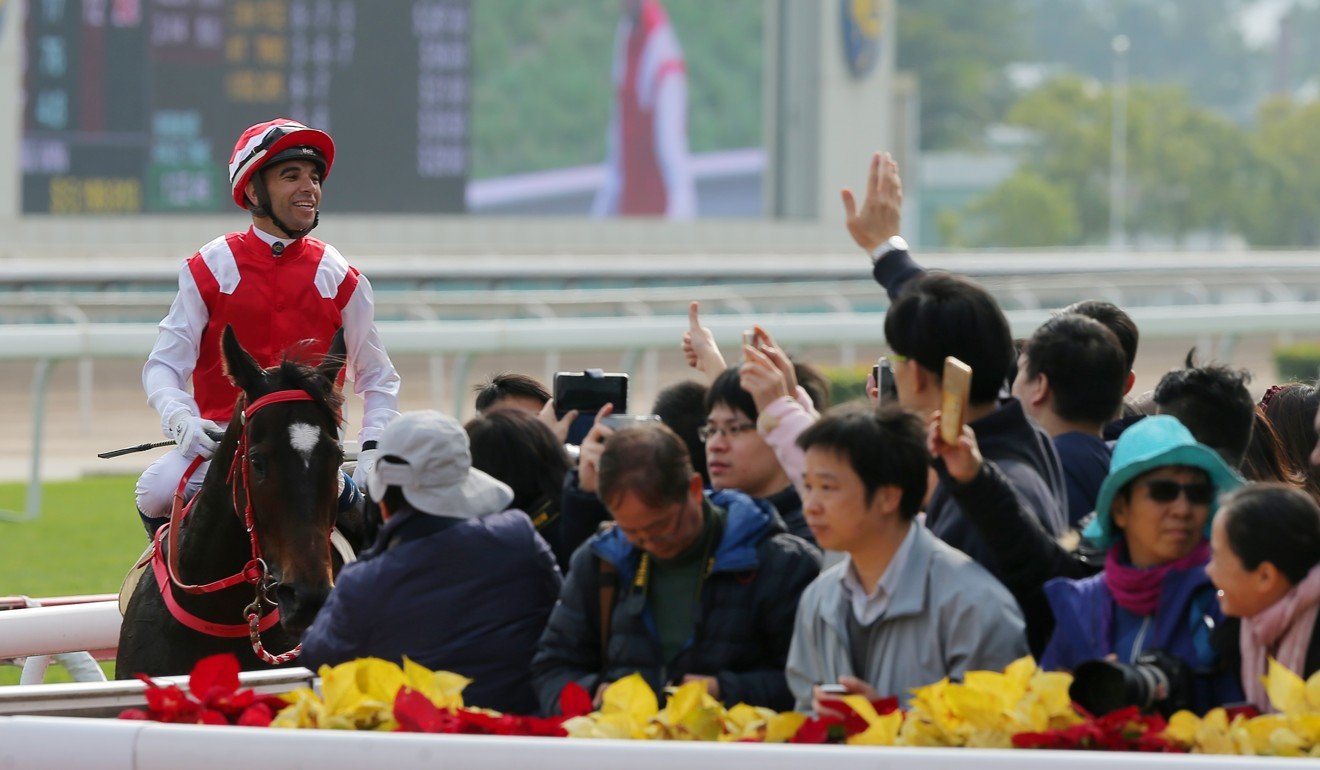 Punters chase 'Lucky Start'
It was labelled "Lucky Start" race day by the Jockey Club and tens of thousands of punters were out to get their 2019 off to a flying start, with a crowd of 84,106 wagering a staggering HK$1.7 billion.
Although attendance was slightly down, betting turnover was up over three per cent on last year.
But the attendance number must come under some question, with rumours that many fans showed up just to claim their "stylish tote bag full of luck" before swiftly heading back out the gates.
What a world we live in.
Teetan just happy riding winners
The race for the jockeys' championship appears all but over with Zac Purton kicking clear of Karis Teetan in recent weeks.
Teetan had managed to keep pace with Purton for much of the first third of the season, but even despite a hefty three-meeting suspension, the Australian has managed to increase his lead to 12 winners.
The Mauritian had gone two meetings without a winner before Tuesday's win on Young Legend, but he said he was not one to get preoccupied with end of season results, more so focusing on the present.
"I am just happy to ride winners, it's something that's always in the back of your mind but if you over think these things it's just going to put too much pressure on yourself," he said.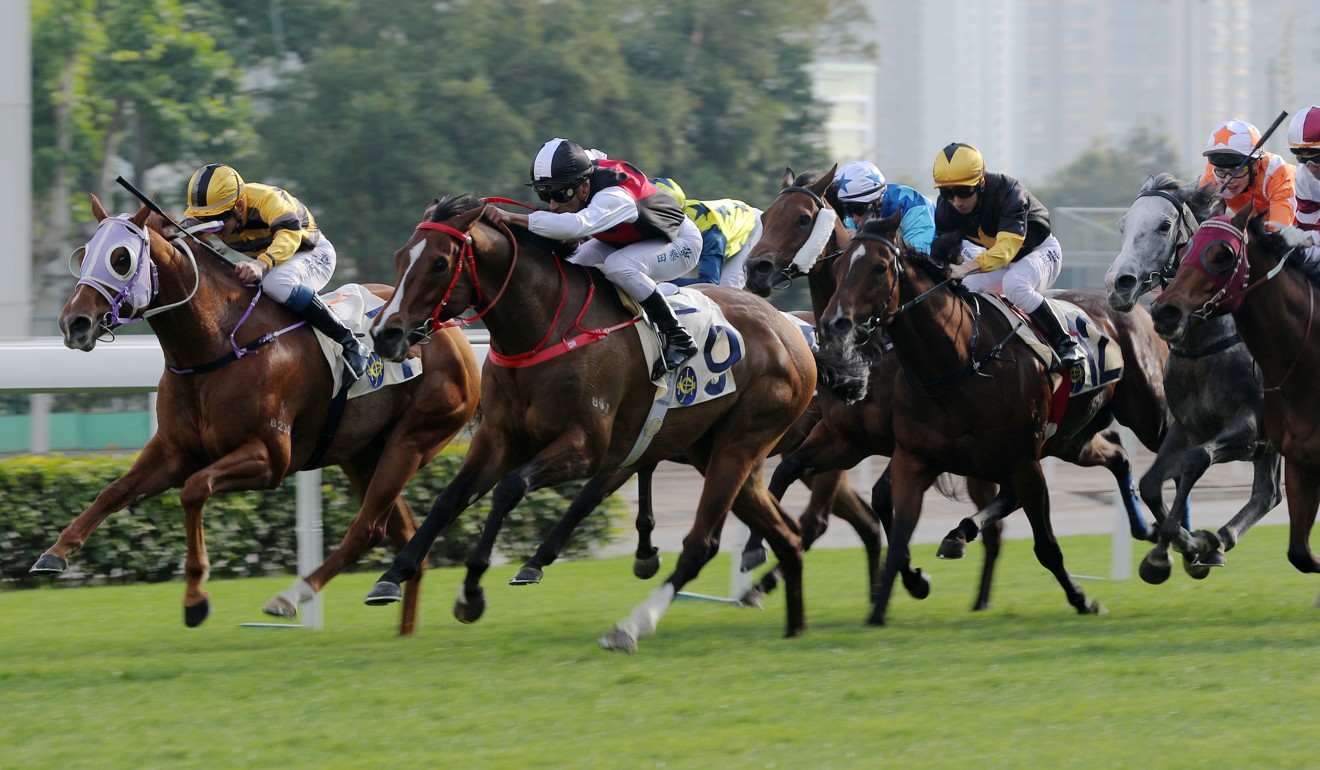 "There are so many good jockeys here at the moment, it's so difficult to get good rides. With Silvestre [de Sousa], [Alexis] Badel and Joao [Moreira] coming back, they are riding all the good horses in the race, so when we get the chance we have to make the most of it."
Meanwhile, apprentice jockey Victor Wong Chun copped a two-meeting suspension which will see him out of action from January 12-17.